Waggle Temperature Monitor Review
Updated on: December 2023
Leaving your beloved pet in your campervan or caravan while you are out is often not a preferred option due to fears of pets passing away from heat exposure. However, many travellers find themselves between a rock and a hard place.
Restrictions on bringing pets into commercial accommodations, such as hotels, and the costs associated with pet-friendly caravan parks and campgrounds can quickly add up.
The good news is that there are a few ways to keep your pet safe while still enjoying the experience of camping or caravanning. Having a temperature monitor in your campervan is one of these ways.
Waggle is a unique temperature-monitoring gadget made exclusively for travellers wishing to keep their pets safe inside campervans and caravans. This way, you can relax and go on excursions knowing that your pets are secure and that you'll be informed if the temperature inside the car deteriorates to dangerous levels.
This comprehensive review will go through some of Waggle's best features and explain how it can keep your pet safe.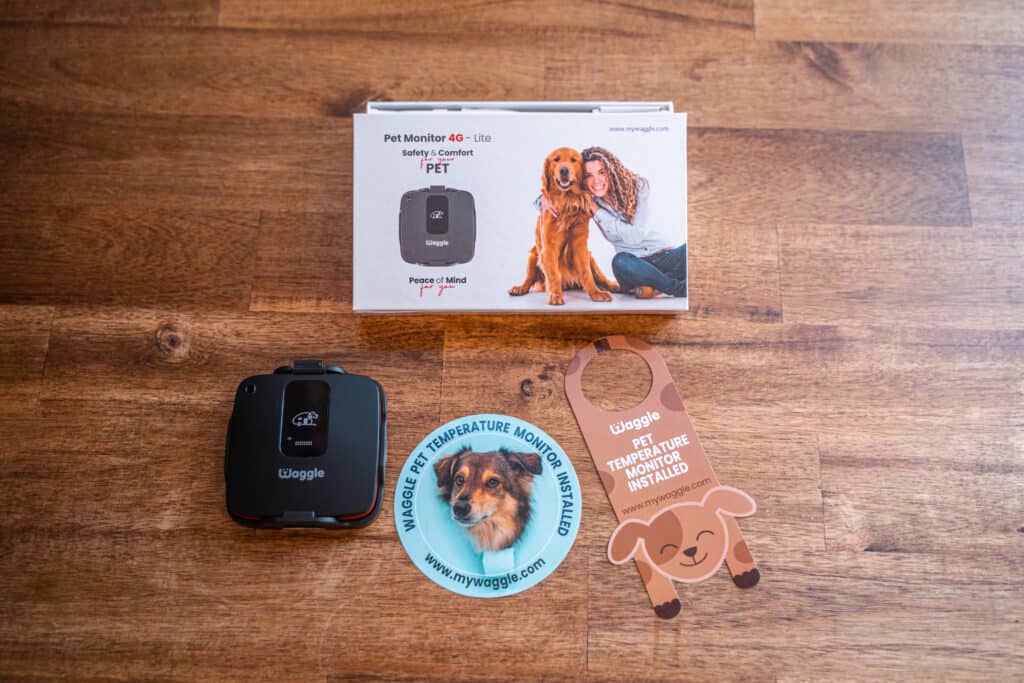 Why Is It Important to Monitor the Temperature with Waggle?
While travelling with a pet, it's crucial to keep an eye on the temperature of your car. On a hot day, vehicles can easily reach lethal temperatures. You might be shocked at how quickly your car can get too hot for pets, even in a reasonably warm setting.
Waggle is a tiny temperature gadget that is simple to put inside a campervan or vehicle. The system monitors the car's interior temperature and notifies you through your phone if it rises to a dangerous level.
Your car's temperature can rise by about 20 degrees in only 10 minutes, so being away for an hour or more can have terrible consequences.
Waggle will alert you, based on your settings, when the environment is no longer safe for your pet.
Your smartphone's Waggle Pet app must be synchronized and linked to the Waggle gadget. In this app, you'll have access to a variety of options. You may decide, for instance, certain temperatures or humidity levels you want to be warned about and how frequently you want to be informed about the car's interior temperature.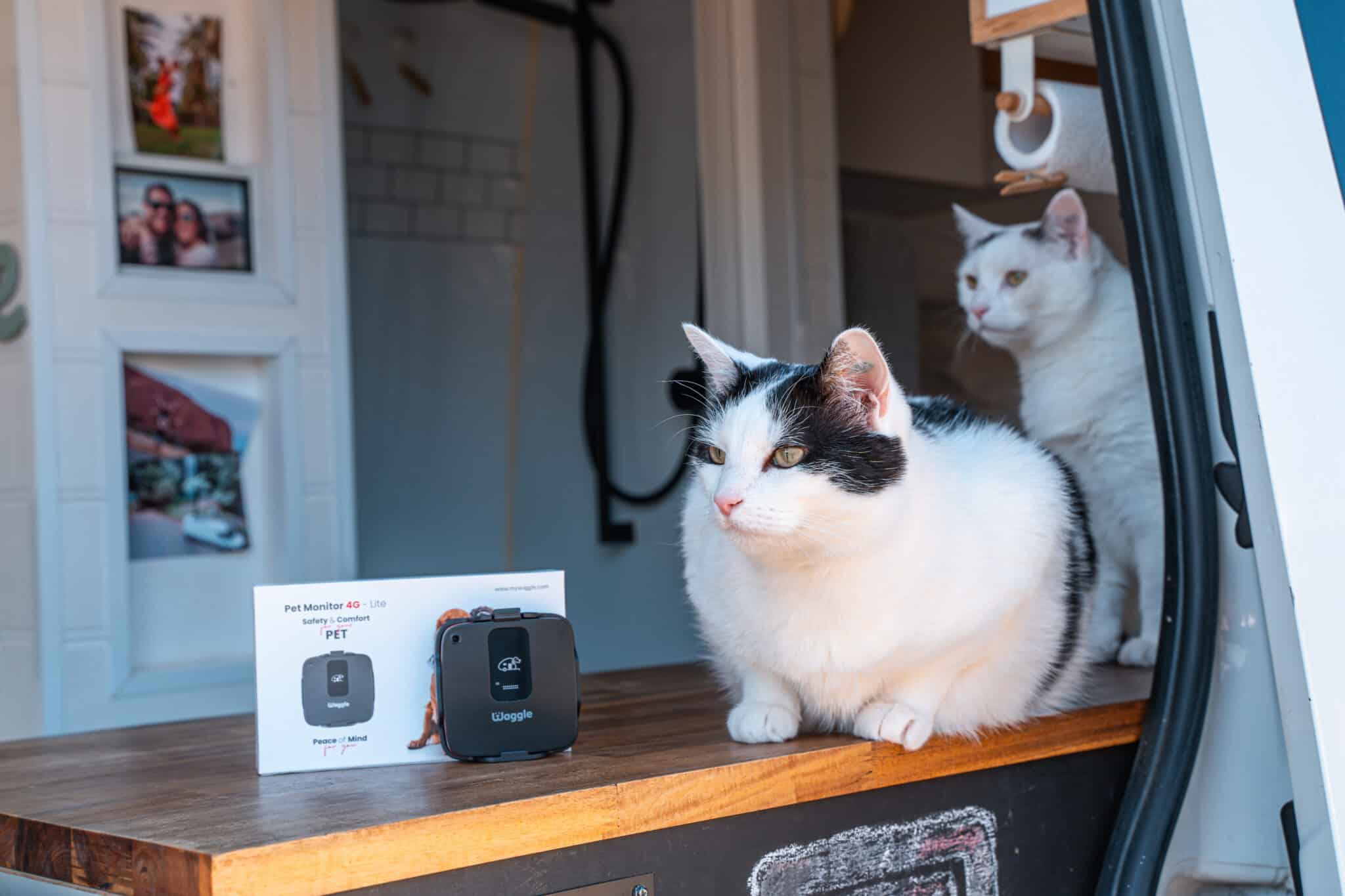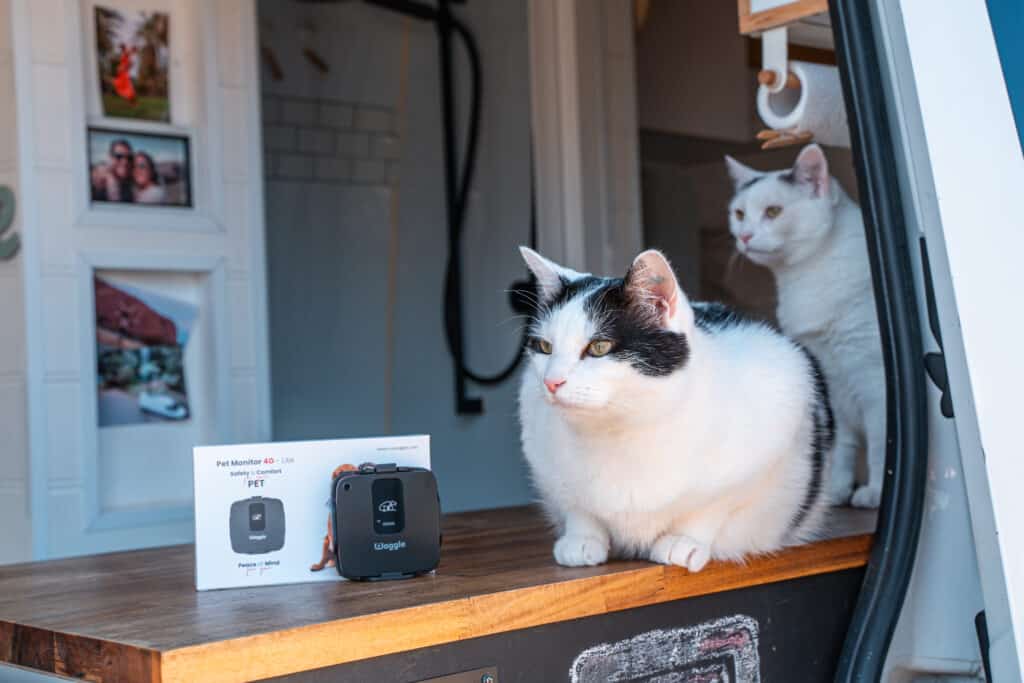 How Waggle Works
The Waggle Pet monitor has built-in temperature / humidity / power loss sensors and monitors these every second 24×7.
As soon as it detects any unsafe temperature or humidity or a power loss in your RV, it alerts you instantly via a text and email message so you get absolute peace of mind. You can manage your notifications through the app so you will only receive alerts for what you want.
Installing the Monitor
Waggle Monitor comes with an easy-to-install "Peel & Stick" mounting bracket.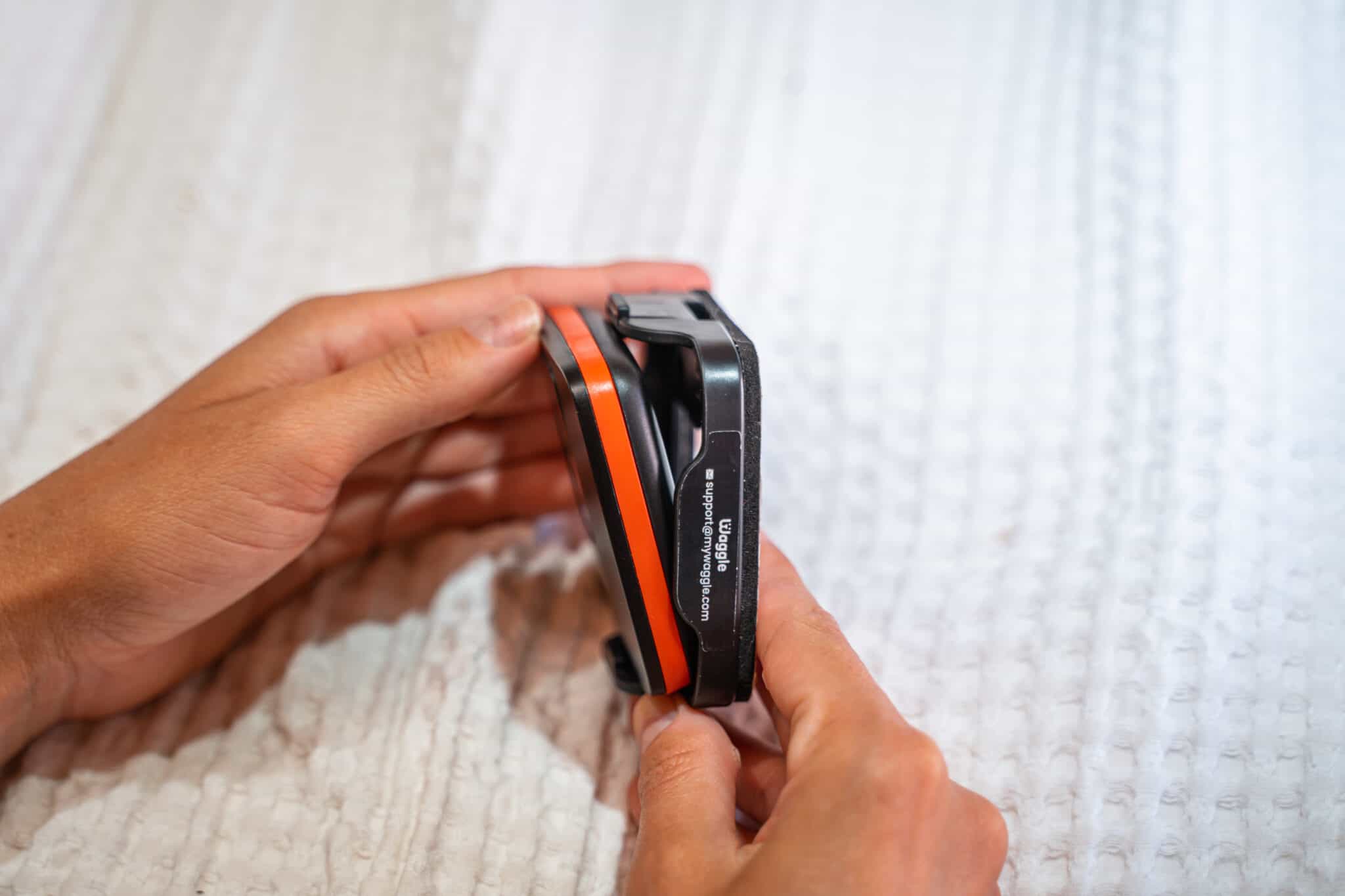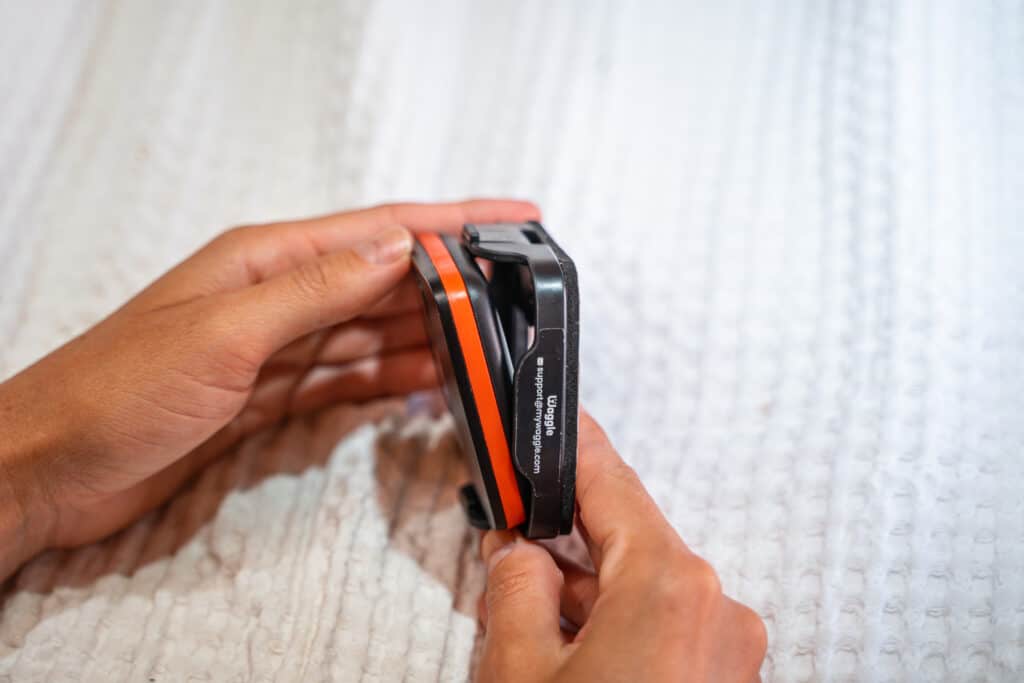 Install Waggle Pet App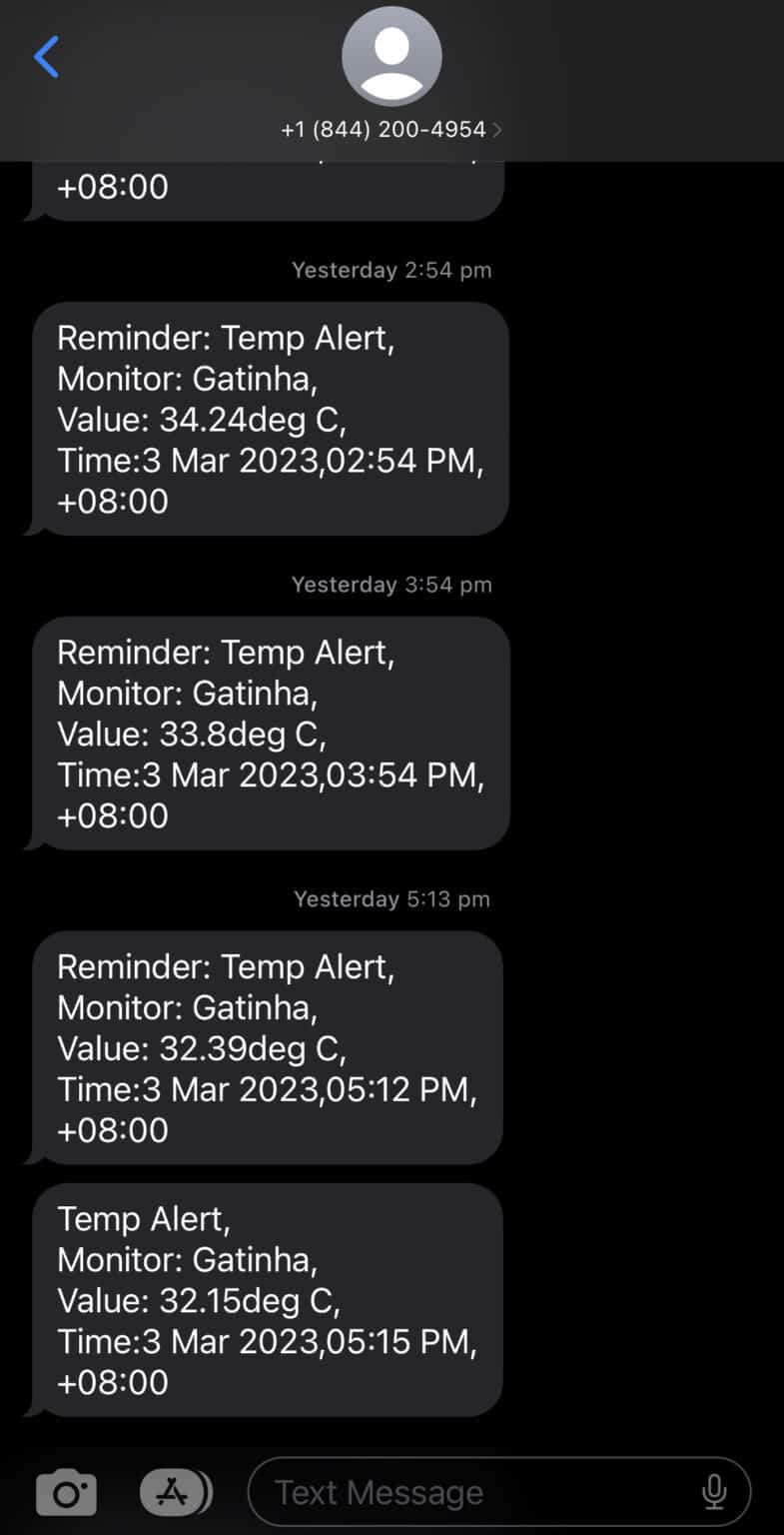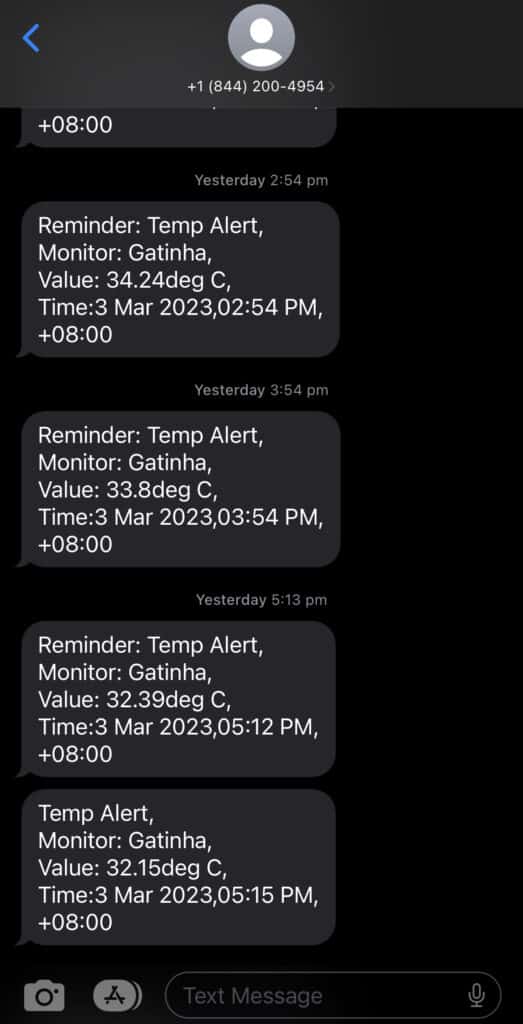 Register your monitor in the app & choose a subscription that suits your travel.
Real-time updates & instant alerts
Your pet's home is monitored every second 24×7 & alerts are sent directly to your phone if something goes wrong.
Waggle Pros
Using Waggle has several benefits for both you and your pet. Keep reading to learn more about what this fantastic device can do for you.
Pocket-sized
The Waggle device is unobtrusive, compact, and lightweight enough to fit easily inside any campervan or vehicle.
Several Available Settings
It features many settings and choices, letting users choose the specific notifications they want to receive.
You Can Add Your Entire Family
Waggle also allows you to add more family members to the alert list.
This will ensure that even if your phone dies in the middle of your adventure, family members or friends will still get temperature notifications and be able to act accordingly.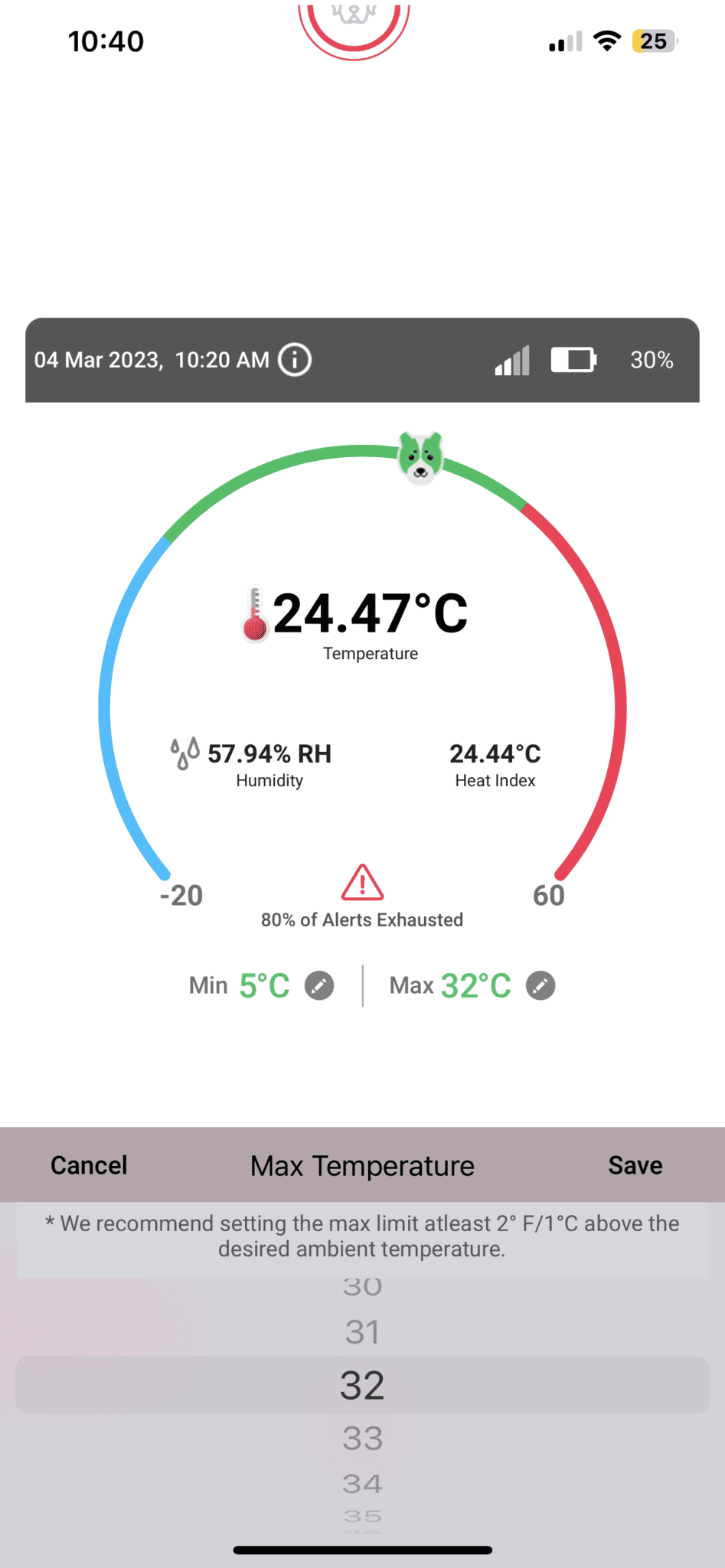 Two Models to Choose From
Waggle provides a premium version of their product in addition to the Waggle Lite, which features an LCD screen and GPS tracking.
Currently, it's out of stock but will be available soon. You can go to their website and sign up for their newsletter to get more updates.
Waggle Social
Waggle offers a feature in their app that is called Waggle Social, which is basically a network platform that you can use to share and learn about new caravanning hacks and connect with other pet owners.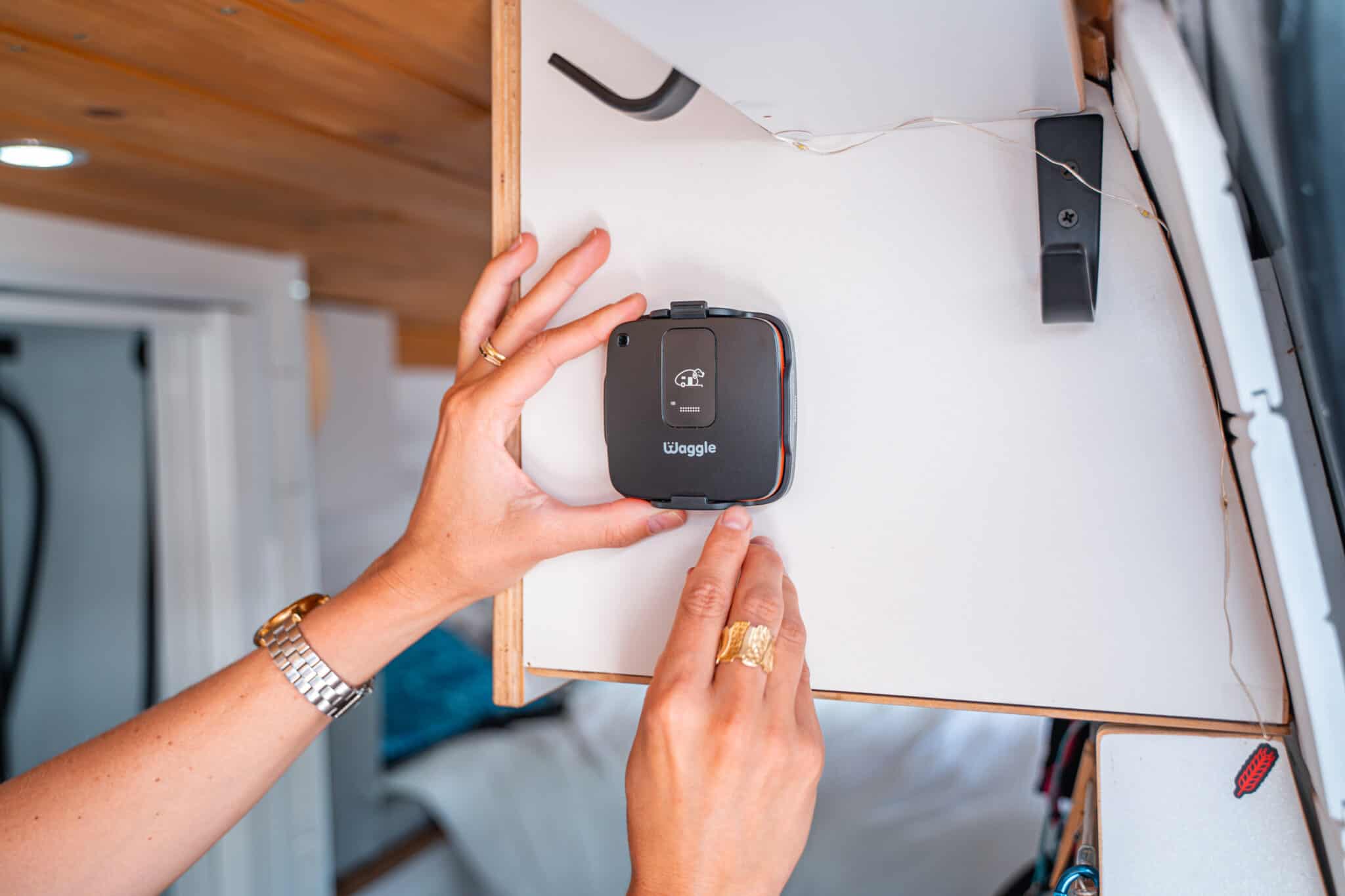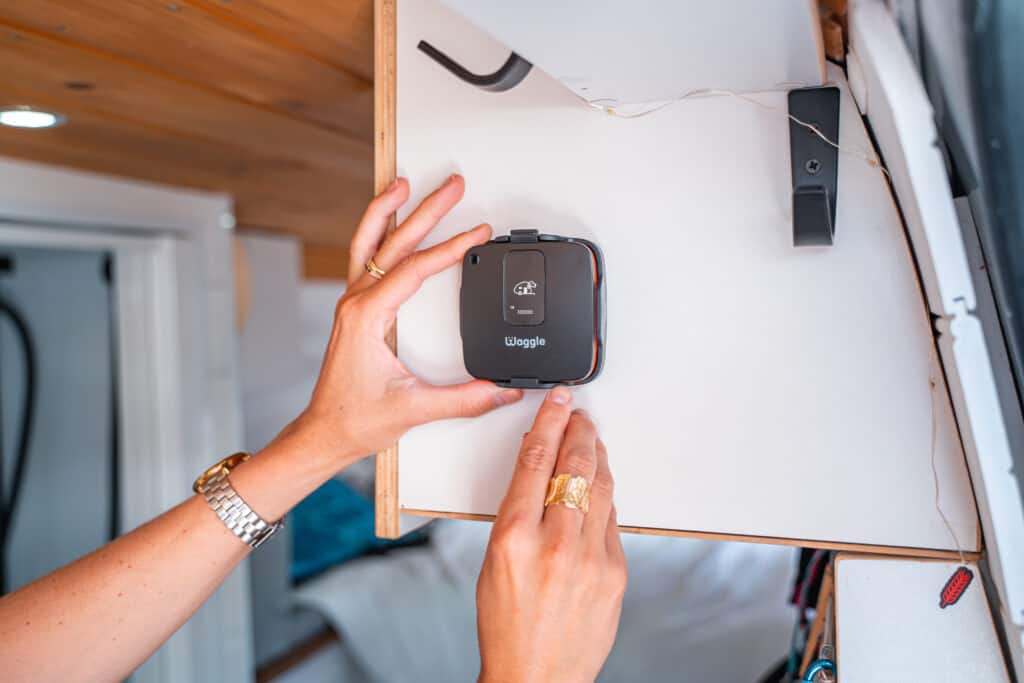 Waggle Cons
Waggle is a fantastic device for ensuring your pets are safe and sound in your car or caravan, the only con is that it can be expensive since you must pay for both the gadget and a network subscription that enables the device to use cellular data to track the car and notify you.
However, we can help you with that as we have a 25% OFF DISCOUNT CODE on the Waggle Pet Monitor Lite. Go to the shop now page and at check out use code WADEDANI25
There are 4 different plans starting from $29 a month, so you can activate them during the most important months by selecting the right plan and cancel it during the cooler months if you're sure your dogs will be safe in the car, or if you won't take them with you. You can check the types of plans on their website.
Bottom Line
Waggle is an excellent device for hot places such as Australia, which is why it is fantastic that it has finally reached this country, and now you can get it to keep your pet safe. All you have to do is visit Waggle's website and get your own!