Van Life Australia – A Guide On How to Start
Updated on: December 2023
Van life is a lifestyle that many people are attracted to as they pursue their passions and adventure. In van life Australia, van lifers have the opportunity to explore our huge country at their own pace and enjoy all it has to offer. If you want to start in van life in Australia, there are some steps you'll need to take first.
This blog will go over what van lifers need and how they can get started on this fantastic adventure!
The first time I saw van life on Instagram, I was hooked. It seemed so cool to travel and explore new places without being confined by expensive airline tickets or the pressure of having a job that requires you to stay in one place. This is why I have created this blog post on how to start living the nomadic lifestyle.
Key Points
Van life is a popular lifestyle choice for many people in Australia who want to pursue their passions and adventure.
There are some steps that need to be taken in order to start living the van life, such as getting an old or new van, preparing mentally, and deciding on a location.
It is safe to live in a van as long as you follow some common sense safety tips and respect the law.
The best van for you will depend on what type of experience you are looking for. There are many factors to consider when choosing a van, such as a drivetrain, suspension, roof height.
Why Is Van Life So Popular in Australia?
This is a fantastic place to begin. After all, van life Australia isn't exactly a new concept. In the 1950s, Volkswagen debuted their van. So, why has a new generation chosen to reimagine it as the ultimate getaway? Is there a substantive meaning behind the hashtag #vanlife, or does it simply resemble what Instagram users profess to be "the good life"?
The current worldwide epidemic has helped boost the popularity of van life Australia. With a younger generation finding it more and more challenging to get a house and put off parenthood, as well as a portion of middle-aged individuals wishing to break free from the rigid 9-to-5 routine. The internet has enabled people to generate revenue without requiring them to have a regular home.
Of course, it is crucial to remember that social media photographs are heavily edited and merely represent the most pleasing aspects of living in a van full time. "Expect rainbows and unicorns only occasionally; van life can be difficult," I once heard a van lifer say, "Keep in mind that van life is a privilege and not the most convenient way to travel."
Living in a van may be uncomfortable, too hot, cold, noisy, filthy, and even hazardous at times. If you prefer things to go according to plan and life is generally straightforward, Van life might not be for you.
Van Life Australia Everything You Need to Know
There are five steps that van lifers must go through before starting their van life adventure in Australia. By following these simple steps, you'll be on your way to living out your dreams! First, you'll need to get an old van or buy a new van. You can find a good van at your local car dealership, carsales.com.au, eBay, social media groups, and even finding an ex Australia post van is a great option.
Second, you'll want to give the van some love! If it isn't in good condition when you bring it home, make sure that you can afford to fix it up. You'll also want to think of ways you can make the van comfortable for yourself and your van lifemates, so be sure that you have a well-stocked toolbox!
Third, decide where you want to go in Australia. Van life is mainly contingent on location because van lifers need specific amenities such as showers, cooking facilities, and grocery stores. If you're in a rural place with few resources, the van will likely end up being incredibly uncomfortable over time!
Fourthly, you'll need to purchase insurance. While it may be tempting to go without, know that the consequences can include fines or even jail time! You'll also want to have a fire extinguisher and first aid kit in your van for emergencies.
Lastly, it would be best to get prepared mentally before you start living on the road full-time. Van life is a hobby for some and a lifestyle change for others. You'll need to establish your goals, such as travelling around Australia or living on the road long-term.
Before starting with van life in Australia, you can do many other things, but these five steps will get you started! Van life is a fantastic experience that everyone should try at least once in their life.
So, if you're looking for a way to travel or break free from the standard routine and want to experience something new: consider sharing your home with a van! You won't regret it and will be sure to laugh at all of those who scoffed in disbelief when you told them that was what you wanted out of life.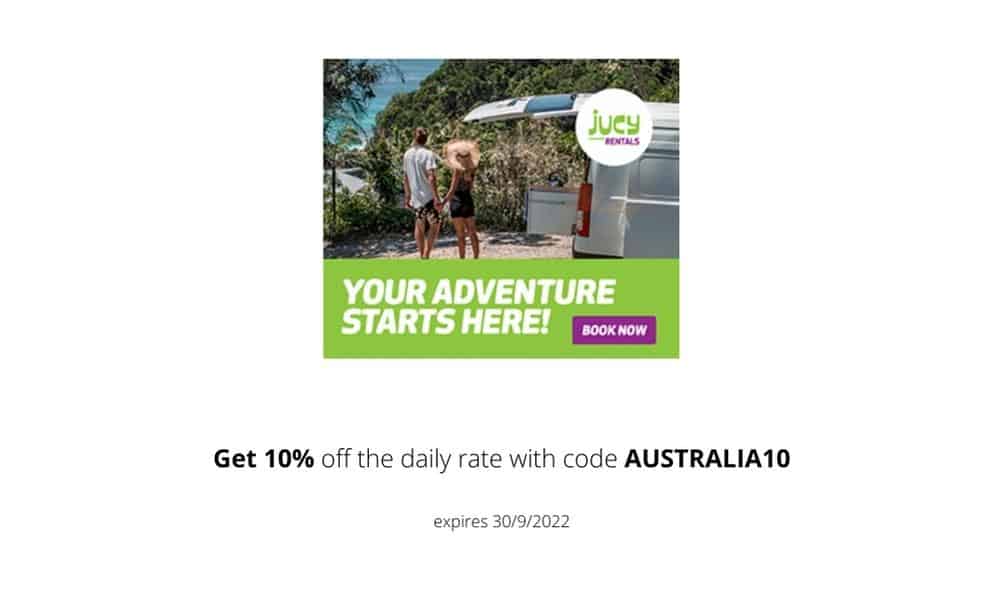 Is It Safe To Live In a Van in Australia?
It is safe to live in a van, as long as you respect the law and your fellow people. One way of staying safe on the road is following some common sense tips that can help keep you secure:
Always lock doors when sleeping or away from your vehicle.
Never leave valuables visible through windows.
Stay aware of your surroundings at all times.
Common sense can go a long way, but van lifers should also watch for fellow people's safety. For example, if you see someone in trouble (e.g., a broken-down vehicle), offer assistance and call for help as soon as possible.
It is essential to respect the law when living on the road because rules can vary from place to place! Some areas have laws against sleeping in vans, so be sure to do your research as well as check out the local by-laws.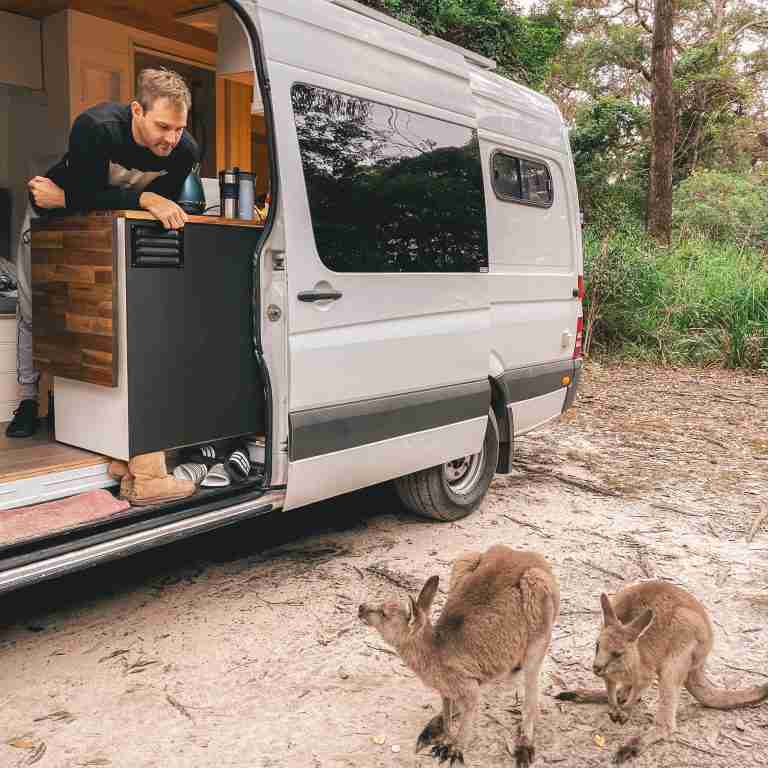 What Is The Best Van to Convert to a Camper Van in Australia?
A van type offers something for everyone and every budget, from a small van like a Toyota Hiace to a fully fitted motorhome like a Mercedes Sprinter. But when thinking about any van, the first step is to think about your needs and start a checklist.
The following are some critical checklist questions:
Will it be my daily driver?
Will I be going off-road?
How many people does it need to carry?
Will I be trying to free camp or pay for caravan parks?
Will I cook regularly or mainly eat out?
What gear will I need to carry?
Will I want a full bathroom and hot shower?
It takes a lot of planning to choose the right van. Therefore it's worth writing down your requirements and desires. You'll have to rank these items according to your circumstances and funds.
For instance, if living space is essential, look for something at least four meters in length. But if living space isn't vital to you, then a smaller van will do. And remember, the more area you have, the heavier your caravan/campervan gets, so be sure that it's still within your vehicle specifications.
If you are looking for a van with good storage space, then look for something long and thin so you can pack lots of things.
If weight is important to you, think about if the van needs all that stuff inside it? Do I need my bedding, or do I want to sleep on top of everything else in the back? If your van is too heavy, it will be less efficient and cost you more to run.
Once you have chosen the perfect van for your purposes, it's time to get quotes from local body shops that will work on converting or completing the build yourself.
What Makes A Good Van For Van Life?
The van that's right for you will depend on what type of van life experience you are looking for. Is it just about having fun? Or is there a more practical reason behind your choice, such as needing to carry lots of people or items with you?
Regardless of the brand or model, there are common elements of any vehicle that you must be aware of. Once you have decided on the size of your van, it's worth keeping in mind some of the below points before starting your build.
Drivetrain: 4WD, Rear Wheel Drive Only, Front Wheel Drive Only
Suspension: Make sure the load rating is enough for what you plan to add to the van.
Roof Height: Would you like internal standing space
Total Kms: not always lower Kms mean it's a good van for van life.
When picking out your van, there are a few factors to consider.
Our own van is a 2017 Mercedes Sprinter LWB, WE love the high roof and extra space inside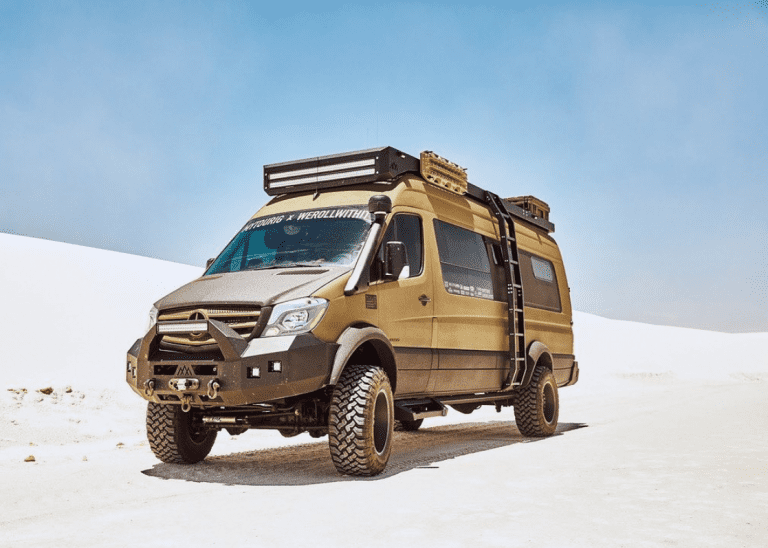 Source: @werollwithit
How to Convert A Van in to a Motorhome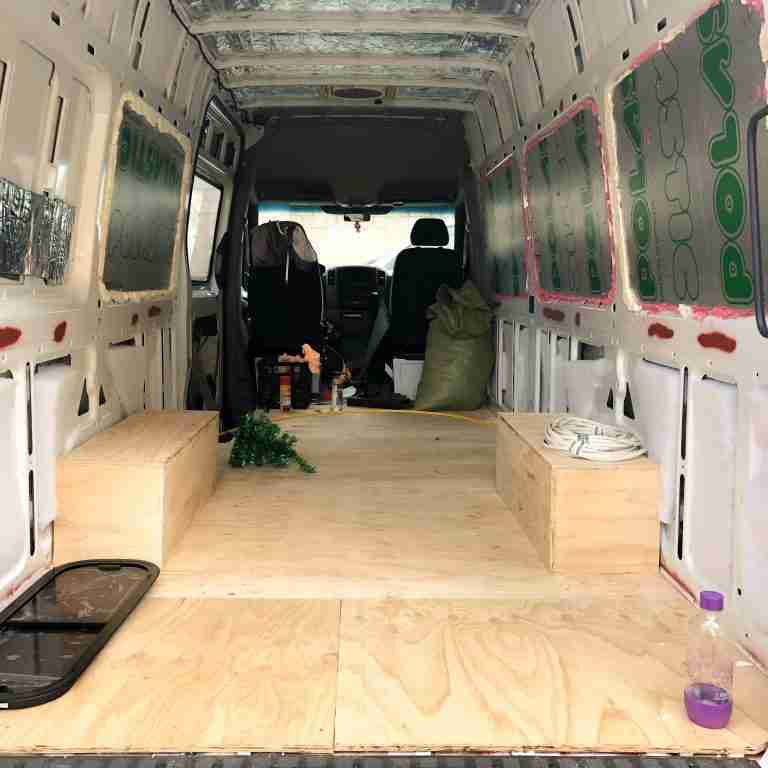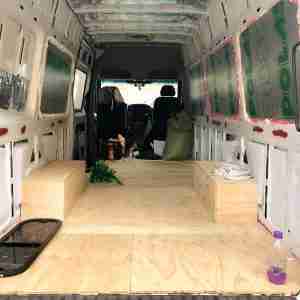 This will all depend on your budget and skillset if you plan to tackle the build yourself. You could throw a mattress in the back or convert it into a tiny home on wheels. But part of van life is finding and transforming a van to your needs and wants.
It's essential to do your research before starting your van conversion. There will be some changes needed for Australian conditions, such as weatherproofing and insulation.
It is not advisable to work with gas in a van. Still, if you plan to do this, it's best to consult an expert because the last thing anyone wants is for their campervan or camper trailer to explode!
The great outdoors is generally the reason most people buy and convert vans for vanlife in Australia. However, what's inside is just as crucial for your overall experience. The time spent researching and planning your setup, such as storage, sleeping arrangements, cooking appliances, will pay off in the long run.
Another thing to check before converting your van is if there are any local laws governing changes to the vehicle. For example, it is possible to have your van re-registered as a motorhome in Australia once certain items have been met. Like gas and electrical certificate, having the van re-weighed to confirm it's under the van's load rating. This can help reduce yearly insurance; however, it may increase the annual registration.
To Buy or DIY a Camper Van
DIY maybe for some people, but unless you are handy around the house or have skills in building, this might not be a good idea. If you want to save money, buying an old van and converting it yourself will work out cheaper than paying someone else to do all of the hard work.
However, you need to be prepared that it might take twice as long or more if things go wrong if you attempt to complete the build yourself.
Many people convert their vans, and they seem to love doing it themselves; however, there is a lot of time involved with no warranty on the work. So this may not be for everyone.
You will find thou in most cases, you will pay a premium price to purchase a van that has already been converted, so you might find it more cost-effective if you buy an empty van to convert. This option obviously will take more time and research. Still, the advantage is knowing what work has been done, plus you have the opportunity to create a build that suits your wants and needs.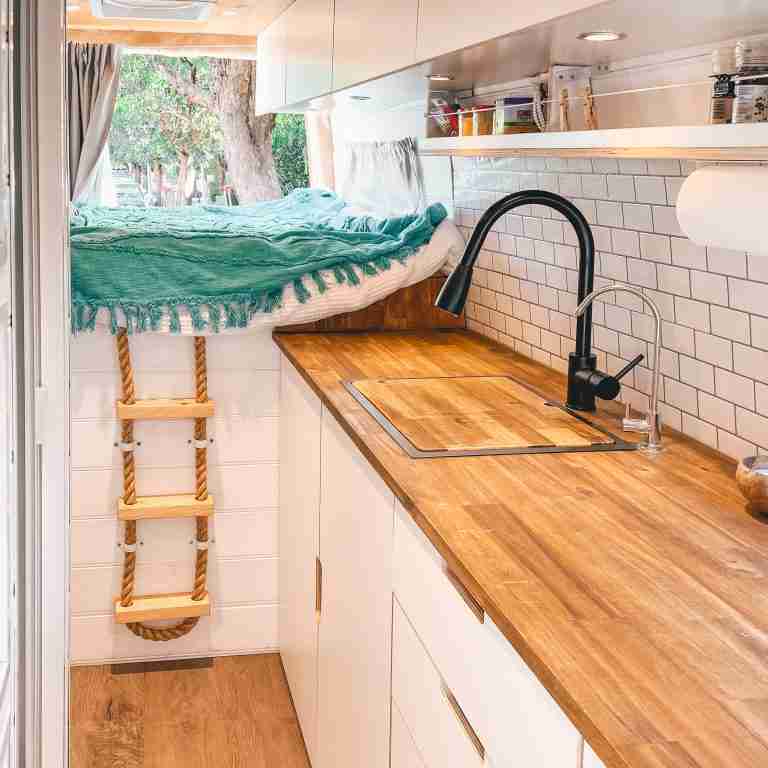 Van Life Seating Options
Whatever the purpose you decide for your van, you will need somewhere to sit when you are not driving, depending on how many people will be travelling.
Seats are one of the most space consuming items in your van. It's essential to consider their placement and function, are they able to be moved, can storage be utilized under the seat. Having seats (or anything thing when converting a van, for that matter) that can serve a dual purpose can make a huge difference in your vanlife experience.
Your final layout will depend on the size of your van as well as your priorities. Put pen to paper and draw out our ideas before committing to a final design. A good idea is to mark out the layout in the van; if this is not possible, add the measurements to your driveway to give you a good idea if your plan will work.
Seating options can include:
Swivel seats that turn into a bed.
Fold-down seating which turns into a bed or storage.
Fixed seating with built-in cupboards and drawers for storage underneath the seating area, you may have to sacrifice some of your floor space to accommodate this option, but it will mean more room
Sleeping Options When Converting a Camper Van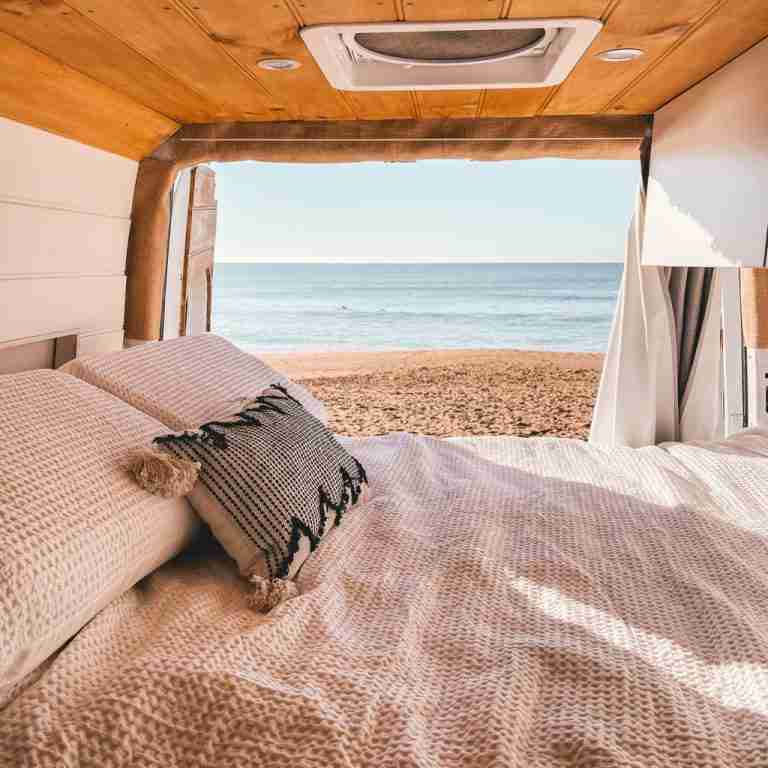 Sleeping arrangements are one of the most important factors when deciding on how you want to travel. With so many different options available, it's challenging to know what will suit your needs. There is not a right or wrong answer here but having a plan in place with considerations for where and what sleeping arrangement you would like before starting can save you a lot of hassle and money in the long run.
There are a few different sleeping arrangements that you can have in your van, depending on what is important to you.
Convertible beds are great if you have limited space, they can be used as a bench or lounge when not in use and pulled out to create more room for sleeping. Convertibility is achieved by installing hinges underneath the seat to fold up into a bed at nighttime.
Fixed Bed – A fixed bed is ideal if you want a good-sized bed; however, it will take up most of your floor space and can be difficult to access storage underneath.
Pop Up Roof – Pop up roofs offer a great way to create additional space and can be used as an extra bed.
What works will depend on just what your budget is, how much space you have and what priorities are for your vanlife experience.
Cooking Options For Van Life
Your cooking design when converting your van will depend on your usage. A couple living full and part-time will significantly differ from a single person using their converted van for weekend getaways. Your setup will also depend on your cooking experiences.
You might also want to consider how you will be cooking in your van. The majority of people who convert their vans choose to use a small camping stove and cookware. However, there are other options such as a gas stove or even the oven in certain vans. Remember that storage space might be limited, so you need to keep this in mind when looking at different options.
If you are looking for a place to sit and cook your meals, finding an area wide enough to accommodate the stove and any cooking equipment will be ideal.
Some cooking options are:
BBQ
Portable gas stove
Fitted gas stove
Electric cooktop
Portable electric cooktop
Power Options For Van Life
Regardless of your camping plans, you will need to consider your power needs and usage carefully. At some point in their journey, most van lifers will experience the sinking moment the key turns, and nothing happens due to a dead battery.
Generally speaking, there are three crucial things when living on the road: water, fuel, and power. Running out of any of these can be frustrating and could even be dangerous in some extreme cases.
With so many appliances and devices that need recharging, such as fridges, lights, laptops and phones. Even a short weekend trip can quickly kill your starter battery.
There are several systems to help combat this. It's worth speaking with other van users to professional auto electricians, as well as thinking about your current and future needs. Adding additional cables now will save you a headache in the long term and possibly could turn into an expensive task.
Solutions to consider are
Dual Battery System – Adding a 2nd battery that is isolated for the starter battery. Your equipment will run off the 2nd battery.
Solar Panels – Solar can be used to recharge your additional battery.
Mains 240V – This can be used to top up your batteries or to run your appliance or both
Keep in mind adding any of the above solutions also require additional items such as management systems, fuses, dc to dc chargers, power inverters.
A great thing about vanlife is the ability to go off the grid. Staying in one place for too long isn't fun. Still, it would be even better to have power options that can extend your nomadic lifestyle away from civilization – it's all possible with these handy tips.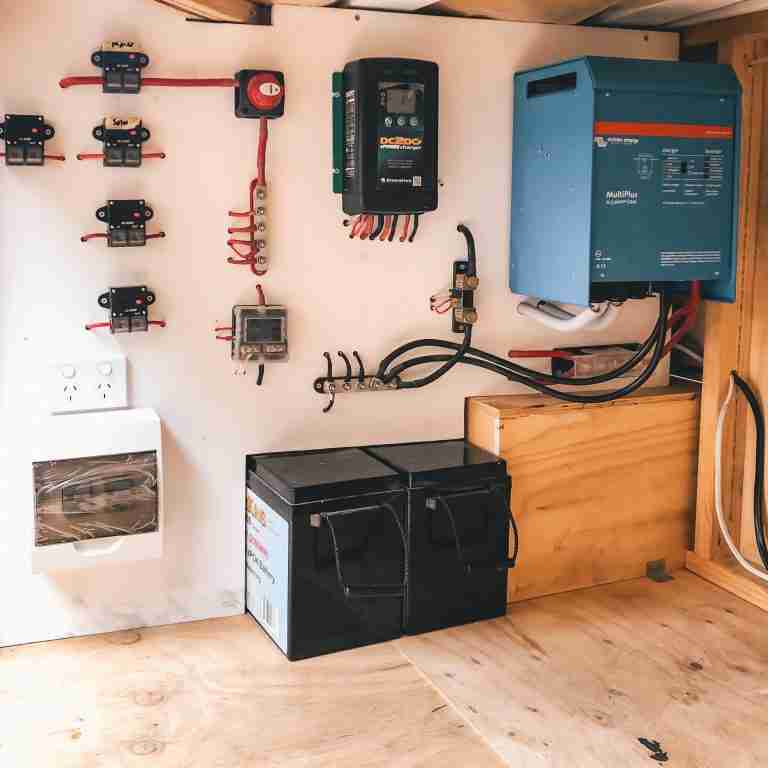 YOUR STORAGE OPTIONS WHEN CONVERTING A CAMPERVAN
If you are already used to any other type of camping, you will know the need only to pack the essential items and save space. However, with a campervan, the benefit is you will be able to bring more gear and include some home comforts. This is especially true for those who wish to make longer journeys or live full time in a campervan.
When using your campervan of any size, the key to keeping it simple, which means having your most used items on hand for ease of use. On the one hand, this relates to the apparent essentials like clothing, water and food. Still, it's also essential to consider the other reason.
For example, suppose you are passionate about mountain biking. In that case, you probably don't want to have to build and break down your bike for each ride, you will need to think about internal storage, or an external rack might be worth your while.
The main areas to focus on when creating your storage options,
Roof – A roof is a good place for the items which do not get used daily
Towbar – an excellent option to carry mountain bikes or a scooter. You most likely will not use this to tow a trailer; however, it might come in handy from time to time.
Under the van – This is the perfect location for your freshwater and grey water tanks.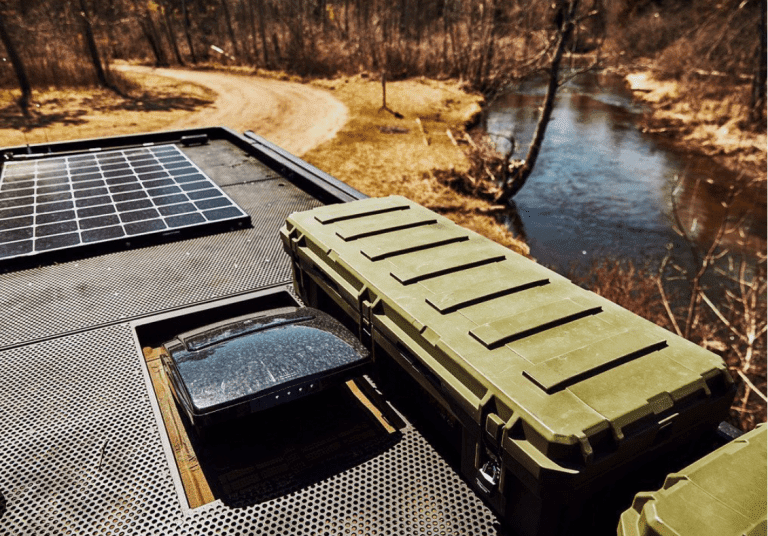 I hope you enjoyed my post on the vanlife tips for living in a van. If you feel like it's time for an epic adventure, then do it! You'll be surprised at how good life can be when we take risks and try new things. It will also help to know that vans are super affordable with many available options today. So there's no excuse not to give this lifestyle change a shot. If we open ourselves to experiencing all of the world's wonders, the world is our oyster! So, what are you waiting for? Vanvlifers, unite!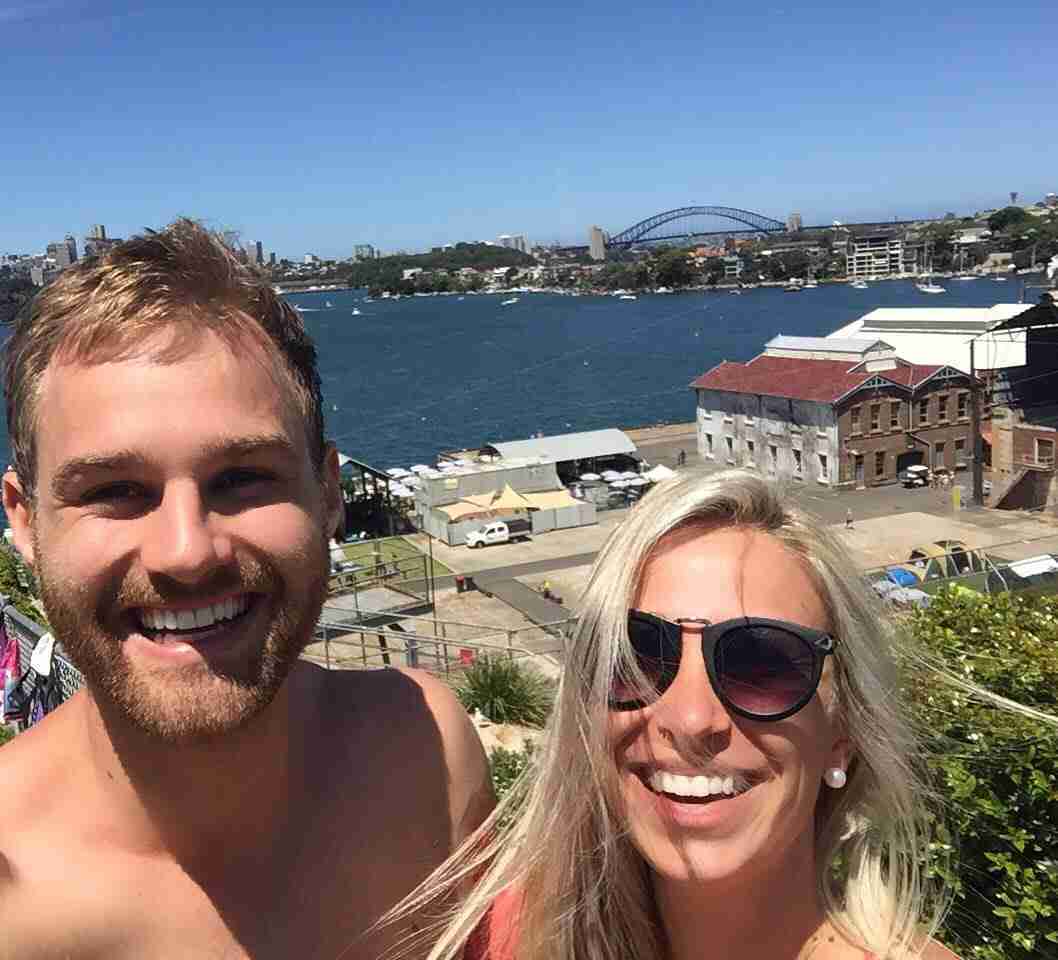 Wade & Dani
Hi! We're Wade and Dani, We're currently travelling around Australia in our 2017 Mercedes Sprinter Camper van and sharing our best experiences, stories, reviews and adventures as we go along. Make sure you follow long on our Instagram