How To Stealth Camp In A CamperVan While Travelling Australia
Australia is a country that presents a unique challenge to travellers: where do you sleep? Stealth camping in a van while travelling Australia can be pretty tricky, but it's not impossible.
With the proper knowledge and preparation, any traveller can successfully stealth camp in their van without being caught by authorities.
This article is for you if you've been attempting to figure out how to park and sleep in your van, otherwise known as stealth camping.
We've been stealth camping all around the country in our Mercedes Sprinter van, and we've never heard the dreaded knock.
This guide is for you if you're unsure what stealth camping is or how to park and sleep in a city.
What is stealth camping, and how does it work?
Stealth camping is when you camp in a location that isn't necessarily meant for overnight parking. We've done this on city streets, residential areas, and even marina parking lots.
I understand that stealth camping can be difficult. You might not know where to park, and you're afraid of a knock on your door in the middle of the night.
When we lived in a van in big cities, most frequently in Sydney. We thankfully never had a knock or an unpleasant encounter.
Sleeping in a car on city streets is usually illegal. That's why it's critical to be cautious and understand the basics of stealth camping.
How to Find Free Camping Spots in Australia
It's all about preparation when it comes to finding a free camping spot site on your road trip. You should be as informed as possible because state laws and free camping may differ from one area to the next.
For example, more designated free camp sites can be found in NSW and Victoria than in Western Australia. However, in WA, wild camping is illegal in many locations. You have to know where they are because there are no signs of this.
It's essential to know the rules of where you're parking overnight. Stealth camping in a van while travelling Australia is easier if you understand all possibilities before leaving your home city.
If free camping sites are too tricky, paid sites can also be used. Most state and national parks offer affordable options for wild campers willing to pay nightly rates.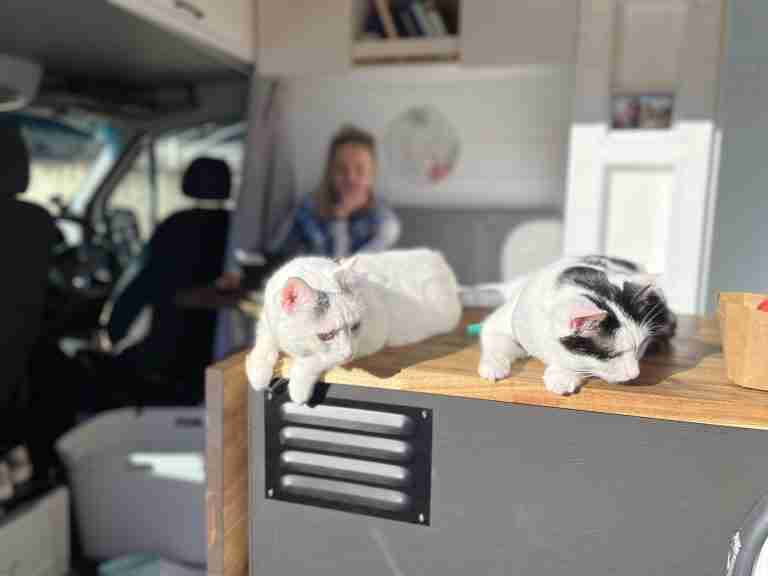 Phone Apps
There are several applications accessible on today's market that may assist you in finding free camping locations. These applications also show you where paid campsites are found, including services, barbecues, dump stations, and more.
CamperMate Australia & NZ: This free app, while not as extensive as WikiCamps, helps to locate free campsites, Wi-Fi access, public bathrooms, washrooms, and showers in the area. Download the app at Camper Mate.
NSW National Parks app: If you're driving through New South Wales, this government-operated app is ideal for finding camping spots in national parks. Download the from the national parks
WikiCamps: This app has everything a camper could want, including campgrounds, caravan parks, backpacker hostels, attraction sites, dump stations, visitor information centres, water taps, toilets, public showers, and more. The program is compatible with Android and iOS devices and may be downloaded for $8; this is our go-to app when looking to park overnight. Download it from WikiCamps
Blog Posts On Specific Areas
Check out reviews on TripAdvisor and other sites to hear what others say about a location before you go there.
It's always better to hear from people who've already visited an area and experienced it firsthand, so go online and read up on the places that will help you save time and money.
You'll discover great ideas and suggestions for places to go and things you can do.
Facebook Groups
There are a number of backpacker and campervan groups in Australia that can provide you with information on campsites around the country.
Some good groups are:
Free Camping Around Australia: A group for stealth camping in Australia. This is a great place to start if you're looking for general information on stealth camping around the country.
Van life Australia: This group is specifically for those travelling and living in vans, cars, and campers around Australia. They have an events page where people post about
Visitor Centres
If you're visiting a visitor centre, don't forget to check out the greatest ideas, advice, and maps for the area.
The visitors centre personnel also have an amazing knowledge of free campsites where you can find stealth camps without getting in trouble and relevant advertising available in the region to conduct your business.
It would help if you also asked which land is sacred and protected is to avoid camping in areas sacred to Indigenous Australians.
Talk With Other Vanlifers
Make friends along the route and converse with other travellers about their journeys and where they stayed. You'll get a lot of helpful information, and you may even swap secret free camps with one another. Staying at caravan parks regularly will allow you to network with other campers.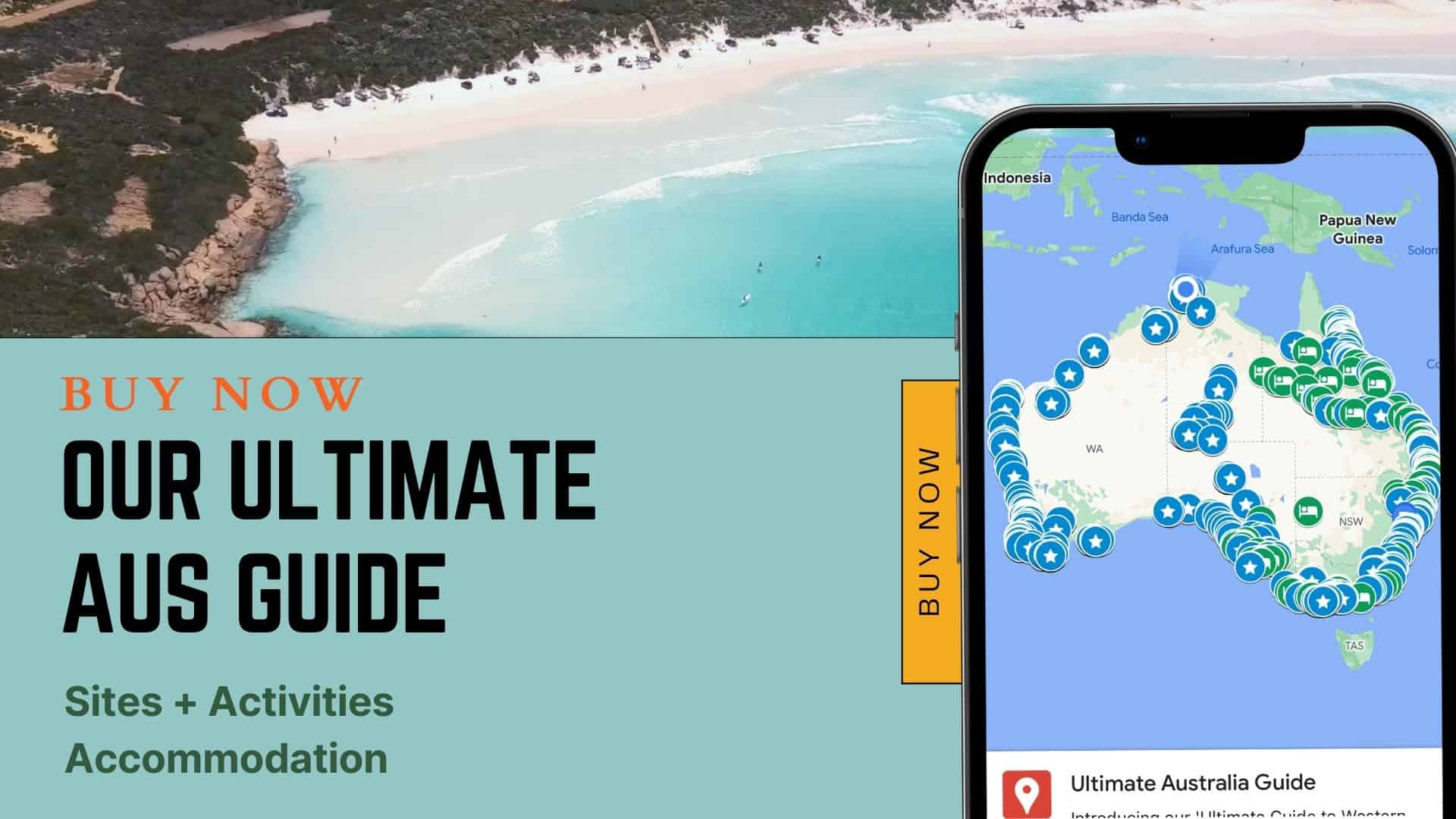 Which are the best stealth camper vans?
The ideal stealth camper van or vehicle does not scream, "someone is living inside!"
That is, no logos, decals, massive solar panels, chimneys, or other such features.
Sedans, wagons, SUVs, and cargo vans are all ideal for stealth camping. Even a truck with a shell may be modified to appear inconspicuous during camping.
When we were sleeping overnight in a major city in our Sprinter, we felt incredibly secure since no one would guess that two people were sleeping inside.
You want your stealth camper van to appear like a typical vehicle rather than a mobile home. Consider a van that a trade would drive like an electrician or plumber
Here's a list of some van life vans and cars to consider:
SUVs
White cargo van
Conversion vans like our Sprinter
A high-roof passenger van with tinted windows and curtains to block light
Minivans
Jeeps
Box trucks
Where to park when stealth camping
Changing locations frequently while stealth camping has been recommended to us, and we find it to be a good idea. The primary goal is not to attract too much attention to oneself.
For example, you don't want to live on the same street every night. Neighbours may become suspicious if they notice a random van coming in late and leaving early regularly.
When we are stealth camping, we make every effort to keep our camper van spotless.
We try to avoid residential camping while we know someone living in a car and stealth camping in Sydney neighbourhoods.
We're on our best behaviour when we're in public. We can't afford to have people notice us, so we must be discreet. Neighbours are nosy, and we don't want to attract attention.
Here are some places to try when you want to stealth camp. We've done some ourselves, and others were suggested to us by others doing van life:
Neighbourhood overnight stay
We've been extra cautious when staying one night on a residential street, but if you're out of choices, this may be an option. Choose a middle-class neighbourhood with a lot of parked cars on the street to ensure there are no issues with parking.
If you don't see cars, be cautious. Because we have heard some neighbourhood associations do not allow overnight parking on certain streets, if you're stealth camping, you'll stick out like a sore thumb if you are the only car.
And, as previously stated, arrive late and leave early. This is particularly important during the morning commute when people are rushing to work. Also, try to note stay om the same spot in certain places to not draw any attention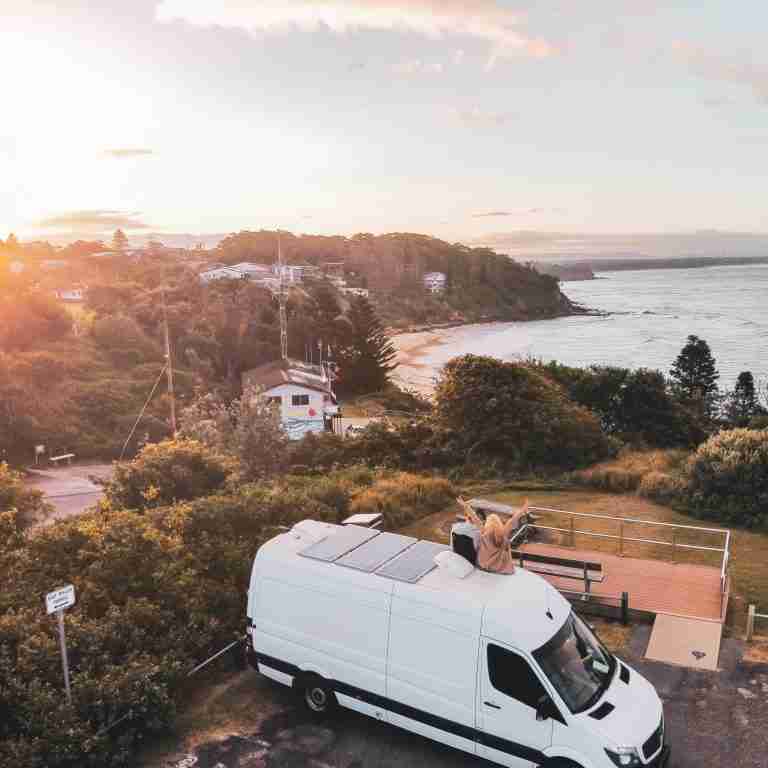 Street Parking in a Business Area
In front of our gym in Sydney, we liked one spot. This was not a residential area; instead, it was a commercial area. All those businesses closed at night, leaving the roads quiet.
Our gym membership is for a 24 hr gym, allowing us to use it to clean our teeth and go to the bathroom each night. Plus, our vehicle didn't stick out because all of the gym-goers were active.
Bars and Restaurants
We've heard from a few people that you can sleep in your camper van outside a bar. While we've never done it ourselves, it's definitely worth a shot.
Restaurants can close relatively early, so there's a good chance that security won't be as tight as they are during the night. Plus, many of these places have large parking lots where you can park inconspicuously.
Just make sure not to drink too much!
Marinas
We've had a lot of success using marinas as free camping locations. There are several beautiful coastal cities where you can park your van. We've parked our van in various East Coast marinas.
This is another instance where it's advantageous to arrive at night.
Rest Stops
Rest areas are often situated along Australia's major roads and are meant for drivers to stop, stretch their legs, and take a rest to avoid fatigue. Of course, they're free to use, and drivers are strongly recommended to do so.
During their lengthy multi-day journeys, huge trucks will frequently pull over in a rest area for a quick nap.
There are also a few rest areas on the route, where drivers may pick up free coffee for their long road trip!
Rest areas come in all shapes and sizes, with the larger ones generally having signs indicating that you may only stay for the night. Some rest areas also have essential services like picnic tables and drop toilets.
Hotels Parking Lot
When camping in hotel parking lots, it's easy to blend in. While we haven't done this ourselves, other van dwellers claim it works. If you arrive late, the staff rarely walks around checking that cars are genuine.
Church Parking Lots
This is another scenario that I've seen in van life Facebook groups, but we haven't tried ourselves. Some churches even allow "homeless" persons to spend the night in their church parking lots.
It's worth a call or visit to see if this is an option in the town you're travelling through.
Churches may offer overnight stays for travellers
Check with local churches to see if they have any restrictions
Stealth camping can be a great way to save money while travelling!
Hospital Parking Stations
Not only is a hospital parking structure a secure place to hide out in, but it's also dry and sheltered from the weather.
If you're lucky, the hospital might be close to grocery stores or other services that you need. Just make sure to keep your distance from the entrance and exit to not draw attention to yourself.
Plus, hospitals are typically open 24 hours a day. This is a great place to spend the night if you're feeling sick or have an emergency.
Just be careful not to look like you're up to no good! Some hospital security may question your presence.
24-hour restaurants
If you don't mind the noise of vehicle doors opening and closing, a 24-hour restaurant parking lot is an excellent location to attempt stealth camp.
Most of these restaurants are used to vehicles of all sorts in their parking lots, so they're unlikely to be on the lookout.
We've slept for a few nights at a McDonalds, with no issues.
Apartment Blocks with Unassigned Parking Spots
Stealth camping in apartment buildings has been reported to work for some van lifers. Choose a parking facility with lots of free visitor spots and no allocated parking.
Stealth camping in apartments is usually quiet and peaceful but also private property.
Industrial Areas
Industrial areas are an excellent place to attempt stealth camping in a city. Look for a parking lot that isn't near any sort of restaurant or bar. This is especially effective if you have a cargo van that looks like a business vehicle. You'll blend in with all the other cargo vans in the area.
Big chain stores
There are numerous large chain stores that you can try stealth camping at. You can try Woolworths, Aldi, Coles, Bunnings, and Harvey Norman.
Some Woolworths and Coles have begun restricting van lifers in their parking lots. This is because some van dwellers have started using the parking lots for extended periods.
Truck Stops
Truck stops are noisy, but they're a fantastic location to catch some shut-eye, especially if you're on the road. We like truck stops over rest areas since you can usually locate a clean restroom within. For a price, certain bathrooms provide showers.
Just be wary of truck drivers who may start talking to you at night.
Summary
Camping in your campervan may be enjoyable or a living nightmare, depending on your personality.
While I've never been scared or concerned when stealth camping, my spouse Dani is generally more wigged-out and scared. My thinking is that if I do get the dreaded door knock, I'll be polite. I'm sure they'd ask me to leave after that, which is excellent.
To sum up, We like bush camping in our van. The sounds of the forest or desert are a lot more pleasant than car engines and exhaust fumes.
For me, van life refers to going to previously unknown places away from the crush of humanity. However, we occasionally need to park in a city while vanlifeing.
Take care and good luck.
Let us know where do you like to park up your stealth van that we left out?