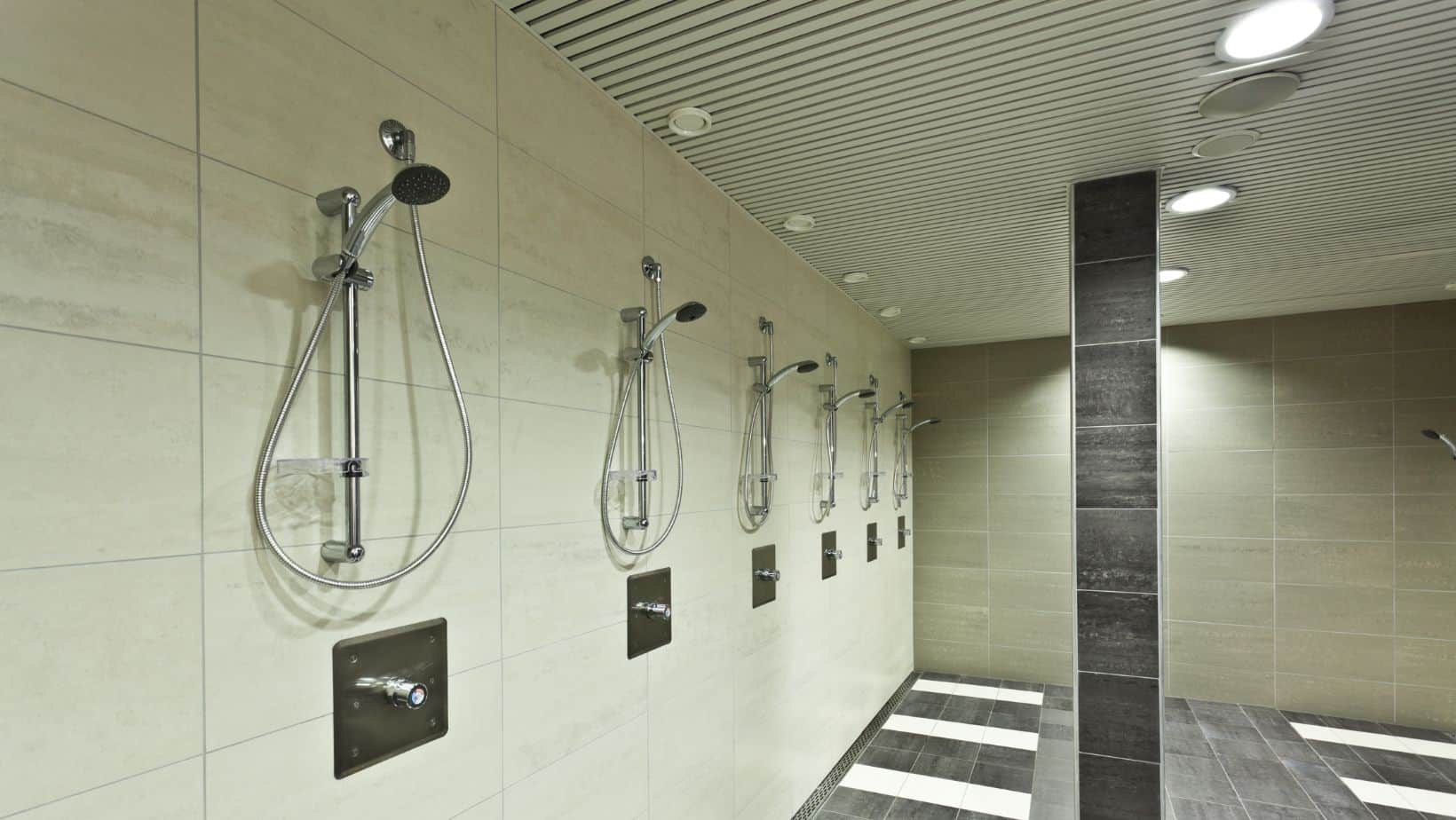 11 Places to Find Public Showers
While Travelling Australia
When you're on the road, it's easy to take showering for granted. A day will come when you'll find yourself in desperate need of a hot shower, and you will be searching google for public showers near me. If you're lucky, you might stumble across a public shower in your travels.
Don't worry; we've got you covered. There are plenty of places where you can take a shower. This blog post will provide 11 places to find public showers while travelling in Australia. Whether you're on the road or camping, these tips will help make your trip more comfortable
1.Get a gym membership that has many locations
Before hitting the road, we decided to join Anytime Fitness, with over 500 locations around Australia. We knew that we would always have a place to shower, even if it meant driving a bit out of the way.
Many people who live in vans choose to join gyms to take showers. It also helps keep us active.
Make sure you pick a gym with great amenities and low monthly fees. Also, make sure there are many different locations. Then there will always be an available place for your shower no matter where life sends you!
Here are the most popular gyms for van lifers: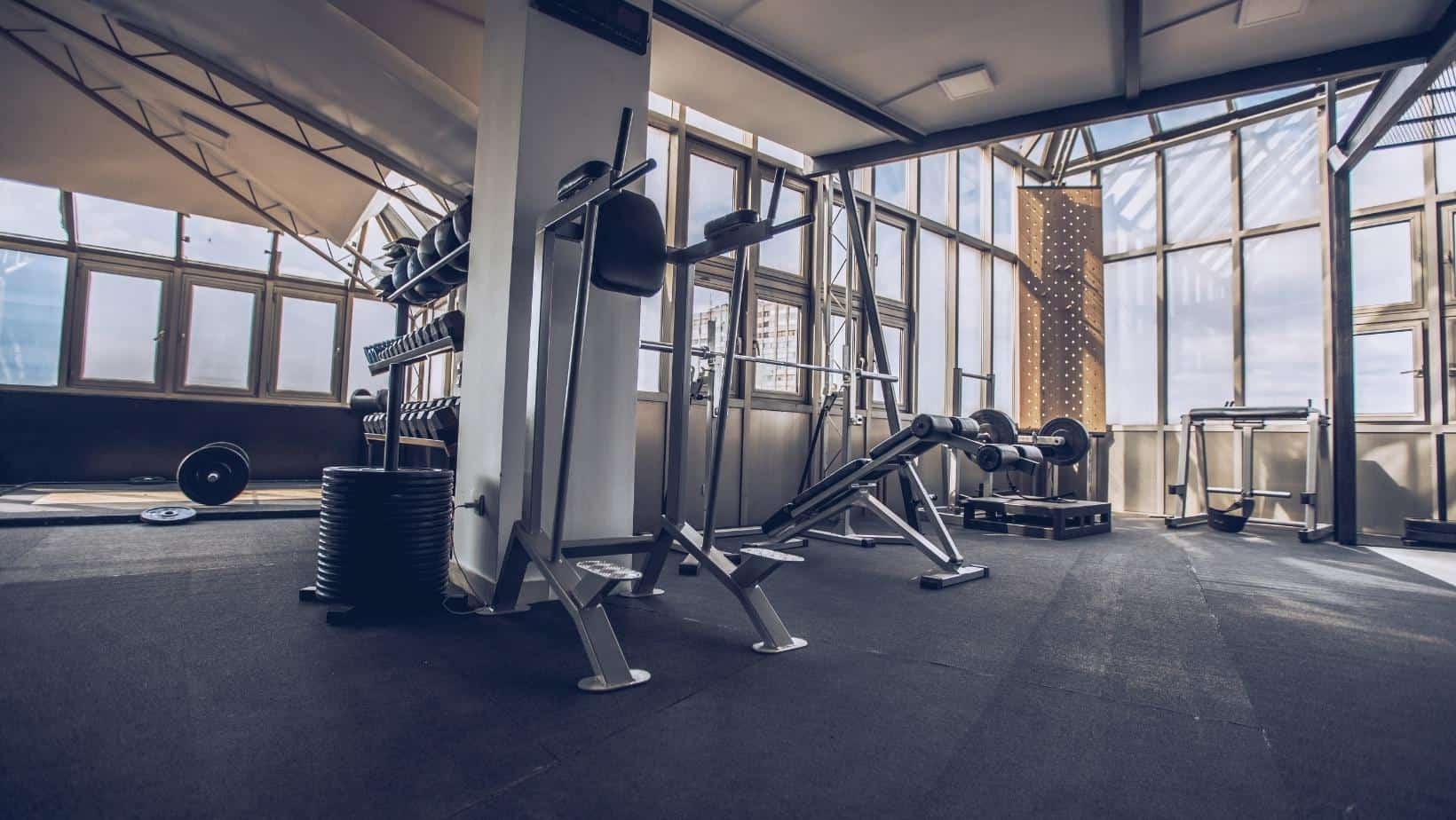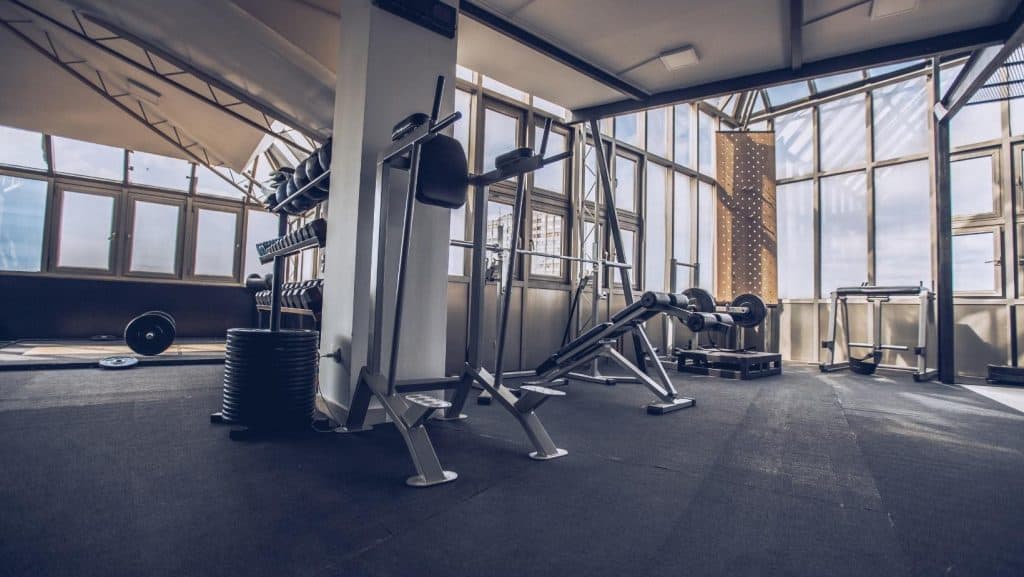 2.Pull Into a Truck Stop
In Australia, truck stops are a great place to stop for a break. They usually have public showers that you can use for a small fee. They are made for truck drivers, but you can take advantage of the cheap public shower.
You can also grab some food, use their WiFi, and get refreshed with an excellent hot public shower.
If you're driving through Australia, make sure to stop at a truck stop and take advantage of their facilities! Here are some popular truck stops in Australia:
3.Camping and caravan parks
Staying overnight at a campground is excellent, but there are other options if you want to avoid staying the night. Ask around and look for a place that can offer just facilities. Some campsites will provide showers for an extra fee, so you won't need to pay the total price of a night's stay.
If you are travelling with a caravan, then this option is excellent for you. Many caravan parks have public showers with a private toilet that you can use.
Here are some popular camping and caravan parks in Australia:
BIG four Holiday Parks
Reflections Parks
Discovery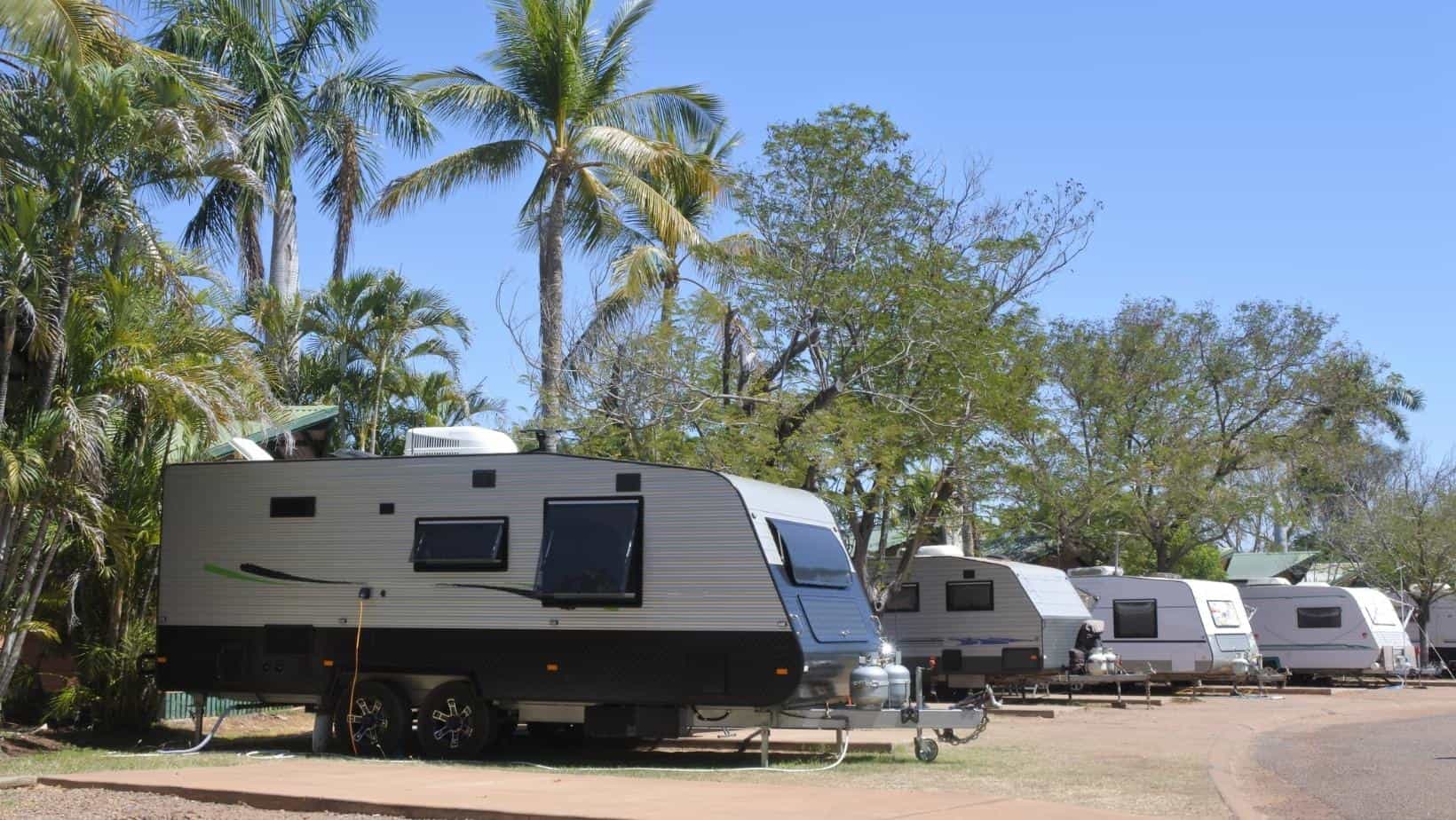 4.Get a portable shower
It's possible to buy a portable shower. Often they're solar shower bags. It's cheap, effective and easy to use, which makes it a good choice to shower while travelling.
Portable Showers are the perfect way to have a private shower when you're out in nature. You can find them at any store or online, and they come with an attached hose for water flow and some type of spray nozzle that lets me get my whole body clean. The bag lasts up to 20 Liters which means
Shower bags are often black because they heat up in the sun, and it's easy to stick them on top of a table or car roof.
They are a very van-friendly and space-efficient option. You don't have to worry about taking up any of your storage room with it!
You can also hang the shower up in your campsite and use it for washing hands or dishes.
5.Solar Showers
A solar shower is a type of portable shower that utilizes the sun's energy to heat water. Solar showers typically have a black bag filled with water and left in the sun to heat up. Some models also have a built-in hose and shower head for convenience.
These showers are an eco-friendly way to enjoy a hot free shower while camping or hiking, as they do not require the use of propane or electricity.
When using a solar shower, it is crucial to test the water temperature before getting in, as the water can become extremely hot after being exposed to the sun. They are a great way to enjoy the outdoors while being conscious of your impact on the environment.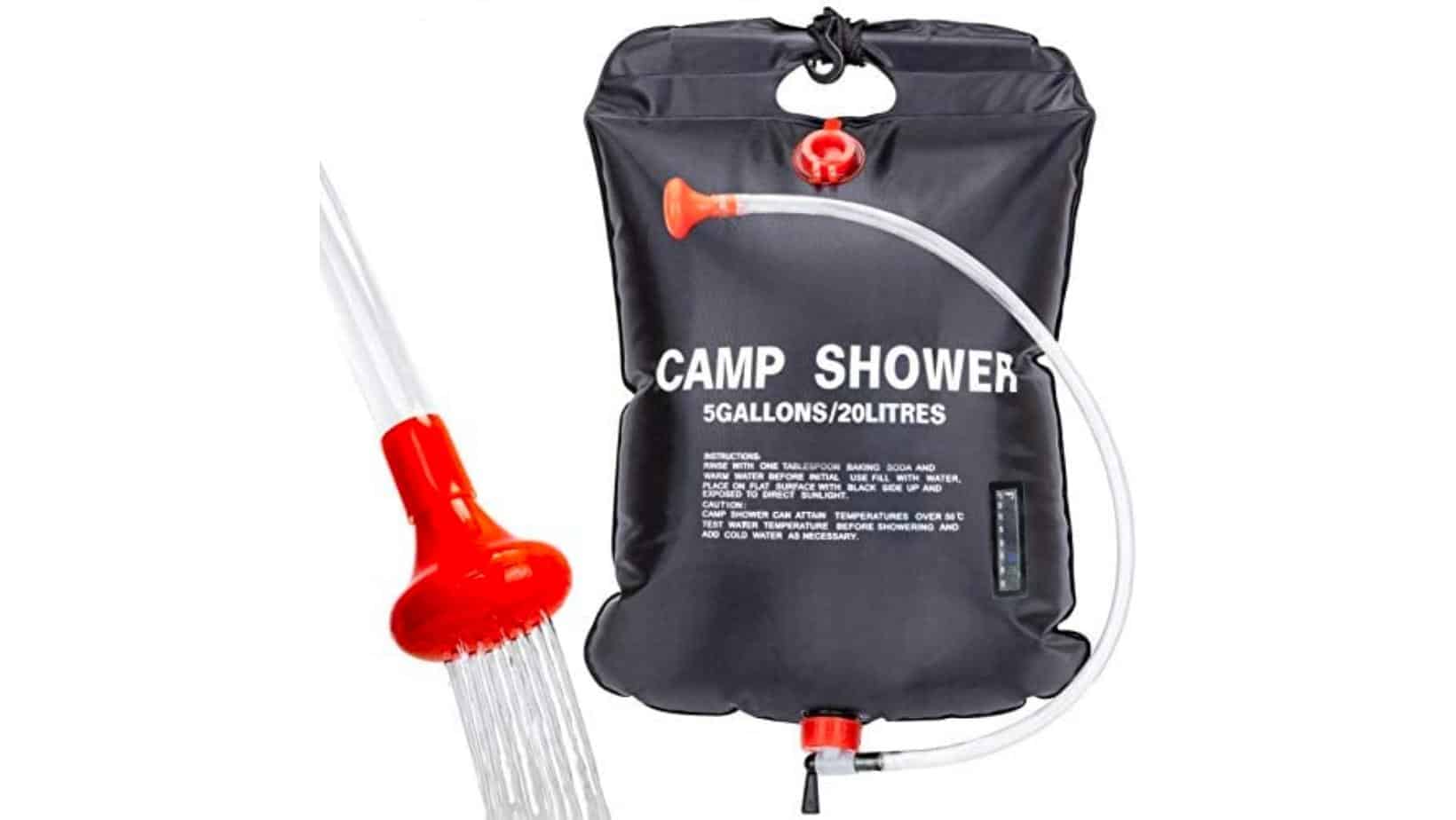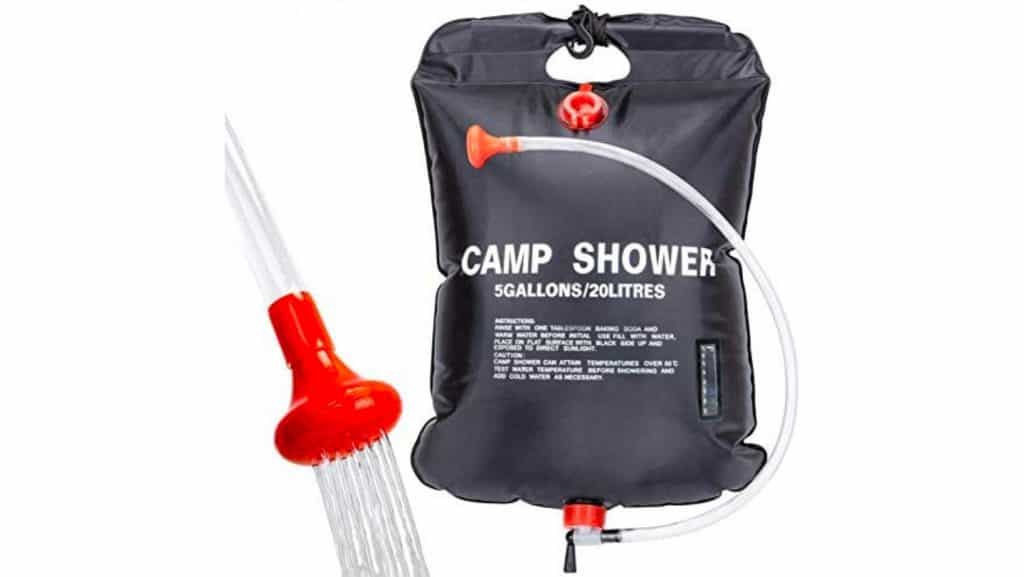 6.Jump in a river or a lake
On a hot day, there's nothing better than jumping in a river or lake to take a shower. Not only does it cool you down, but it also feels great. And if you're travelling in Australia, you'll be happy to know that there are plenty of rivers and lakes to choose from.
If you decide to shower in a natural lake or river, it's best not to use soap; it can pollute the water, and biodegradable soap is still not a great idea. Also, make sure to check for signs before swimming. Some areas may be restricted due to environmental concerns or dangers to animals.
7.Check out the public showers at a public beach
So, if you're looking for a public shower, a place to start is at a public beach. Most beaches will have free showers that you can use, although they are usually free cold showers. However, you may be lucky enough to find a hot shower at a beach in Australia. We have stumbled across a few while travelling, but it's not something that you can count on.
Either way, beaches are a great place to take a refreshing shower, especially if it's hot out. So if you're travelling in Australia, be sure to take advantage of the many available beaches. Who knows, you may even find a hidden gem with hot showering facilities.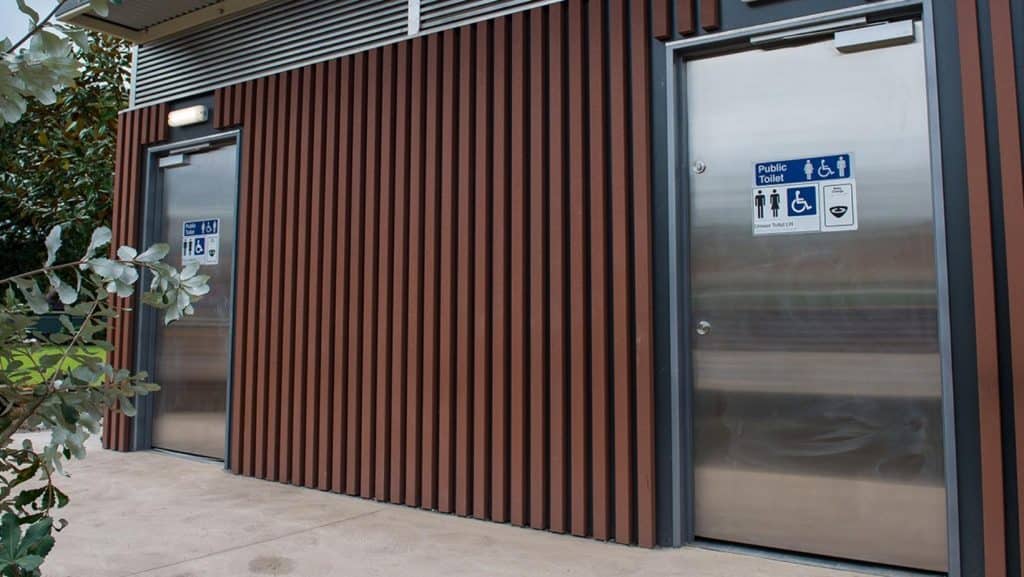 8.Hostels
A hot shower can be a luxurious experience when you're on the road. Hostels are an excellent option for finding a shower, as they typically have showers available for guests to use. You can often find hostels in major cities, as well as in smaller towns.
Some hostels may require you to pay a small fee for using the shower, but this is typically very affordable. Hostels are a great option for finding a private room with hot showers when you're on the road.
If you don't want to pay for the night, you could also ask if there is a fee to use the shower facilities.
9.Baby wipes baths
When you live in a van, you have to get creative with your bathing habits. If you're lucky enough to have a van with a built-in shower, then you can take showers like usual.
However, many van dwellers don't have that luxury and have to get a bit more resourceful. One popular way to take a "shower" while living in a van is to use baby wipes. Baby wipes are essentially wet cloths that are safe to use on delicate skin, making them perfect for cleaning your body when you don't have access to soap and water.
And because they're designed for babies, they're usually pretty gentle on the skin. To use baby wipes for showering, simply wipe them all over your body like you would with a washcloth. You can even use them to scrub your hair if you need to.
Once you're done, dispose of the wipes and voila! You're clean. Baby wipes aren't an ideal way to shower, but they'll do the trick when you're living in a van.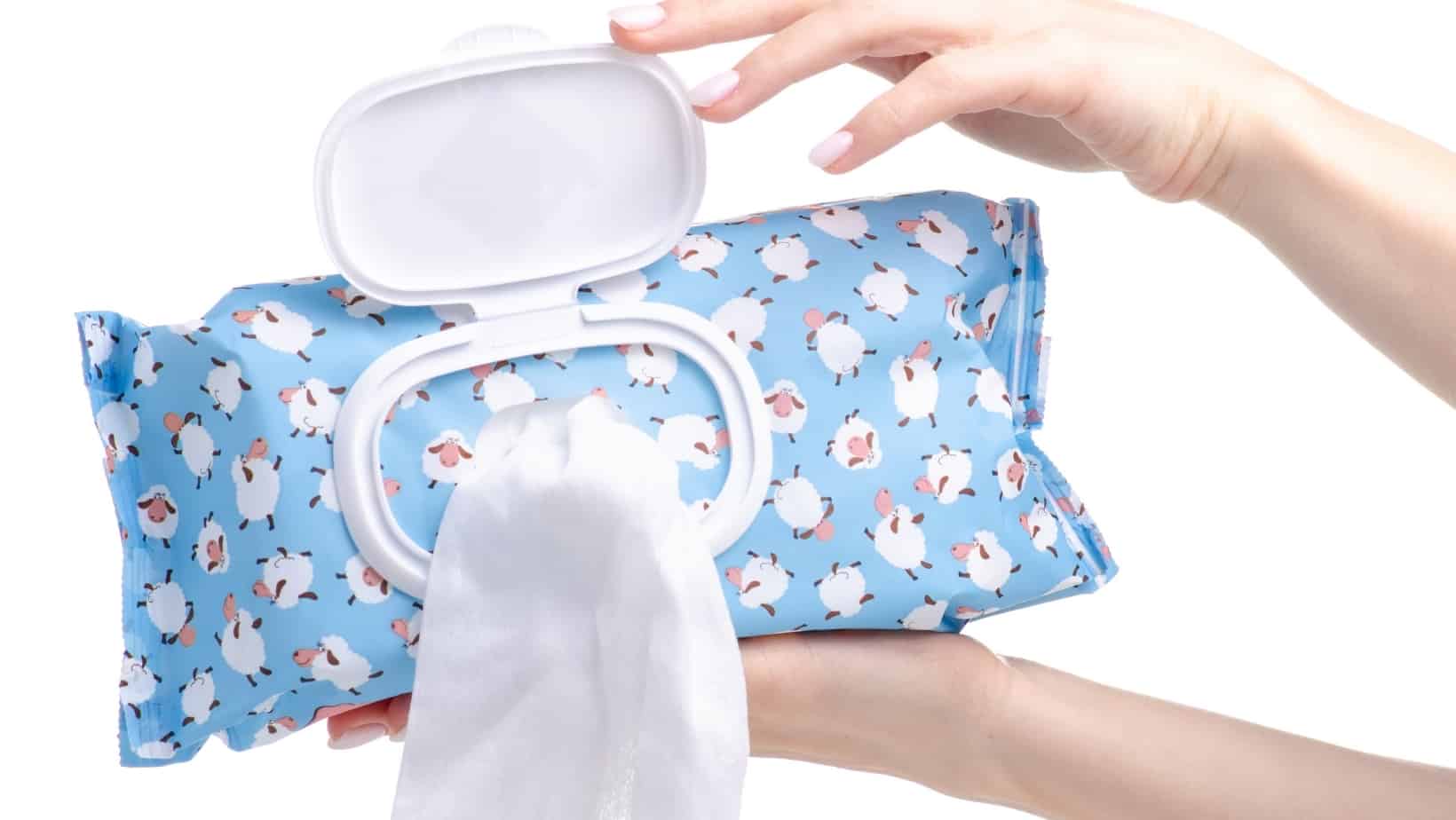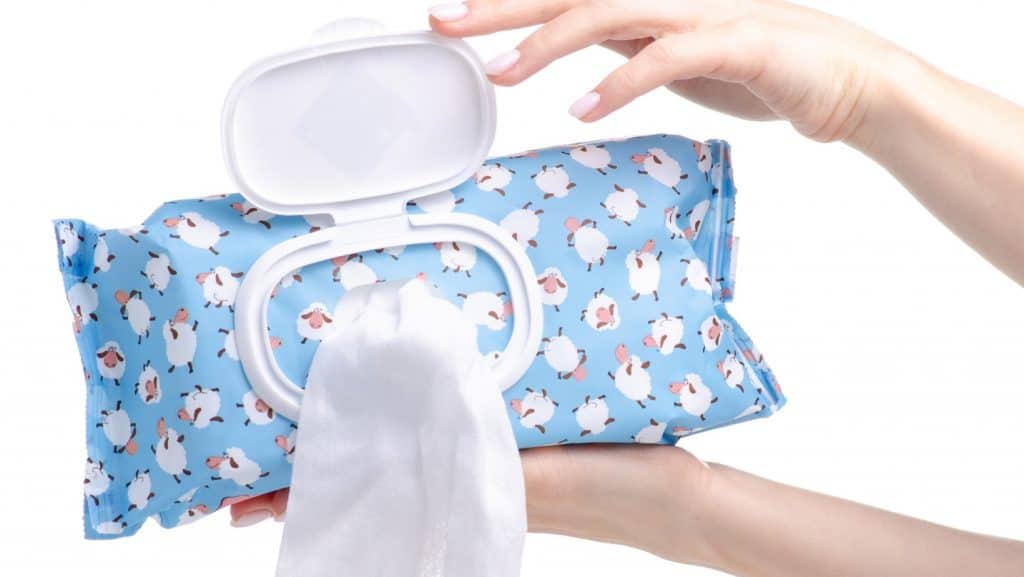 10.Find a hotel swimming pool that offers a day passes
Many people don't know this, but you can actually find hotels that will allow you to use their swimming pool and take a shower even if you're not a guest. This can be extremely useful if you're in a bind and need to clean up.
Private showers are also generally much nicer than public ones, so it's definitely worth looking into this option if you have the opportunity. Day passes for hotel swimming pools are typically very affordable, so it's definitely worth considering if you need a quick cleansing.
11.Call a Friend
If you're on the road and need to take a shower, one option is to call a friend and ask to use their facilities. This can be a great way to get clean without finding a public shower, which can often be crowded and unclean.
Remember that you'll want to consider some basic etiquette, such as calling ahead to make sure it's an appropriate time and bringing your own towel and toiletries. If you follow these simple guidelines, taking a shower at a friend's house can be a convenient and comfortable way to stay clean while travelling.