A Detailed Monthly Van Life Expenses Breakdown in Australia – July 2022
Welcome to our blog series, where we transparently and openly bring you all our monthly expenses while living in a van. You can check our previous month's breakdown here.
Below you will read exactly what it cost us to live full-time in a van, travelling around Australia during our fourth month – July 2022. Our CHEAPEST month so far!! Yay
We hope you enjoy it, and please remember we are always open to any feedback, so leave a comment if you have anything to say! Thanks for reading, and feel free to share this blog post with anyone if you think this is of interest to you.
As always, here are a few things to keep in mind.
This only includes what we spent in a particular month, and it doesn't include our initial start-up costs (like buying and building the van itself).
The totals are van life expenses for TWO people.
We did not include any business-related income or expenses.
We are conscious of our money but do not restrict ourselves too much and go out for coffee and food when we feel like it. We are not actively trying to save money and will not miss out on paid adventures if we want to.
We track our income and expenses weekly and combine them every four weeks into a month.
All amounts are in Australian Dollars.
Our cost of living in a van – July 2022
Below is a table with every dollar we spent in July while travelling around Australia in our self-converted campervan. Underneath the table, you will find detailed explanations for each item.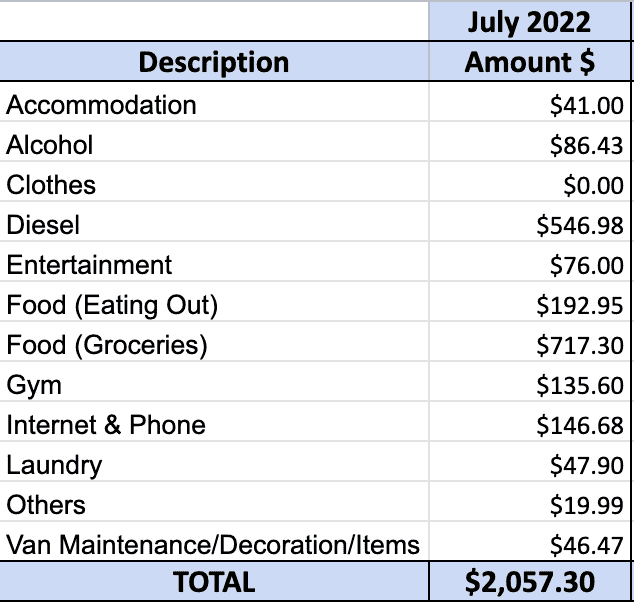 Accommodation – $41.00
In July, we only paid for two nights of accommodation.
One night we spent $10 to sleep at the TYTO RV Park in Ingham, QLD. The stay was fantastic, right in the city's centre, with something for every age. The landscape is beautiful, and there is a recreation park with convenient access to shops, walks, an information centre, pubs, cafes and more. You can do short scenic walks or longer trails around the wetlands, leaving from the RV park—a lovely stop for travellers.
The second paid night was $27 for a non-powered site at Mossman Golf Club RV Camp Area. The site was lovely, and we decided to stay here because there was nothing free in the area. As you can imagine, the Cairns/Port Douglas area is bustling, and we were there during the school holidays, meaning every other affordable overnight option was fully booked.
This month's final cost included in the accommodation bucket was $4 ($2 each) for hot showers at Babinda Rotary Park Rest Area.
We avoid paying for accommodation at all costs and only really pay if there are no other options or if we feel unsafe sleeping on the streets.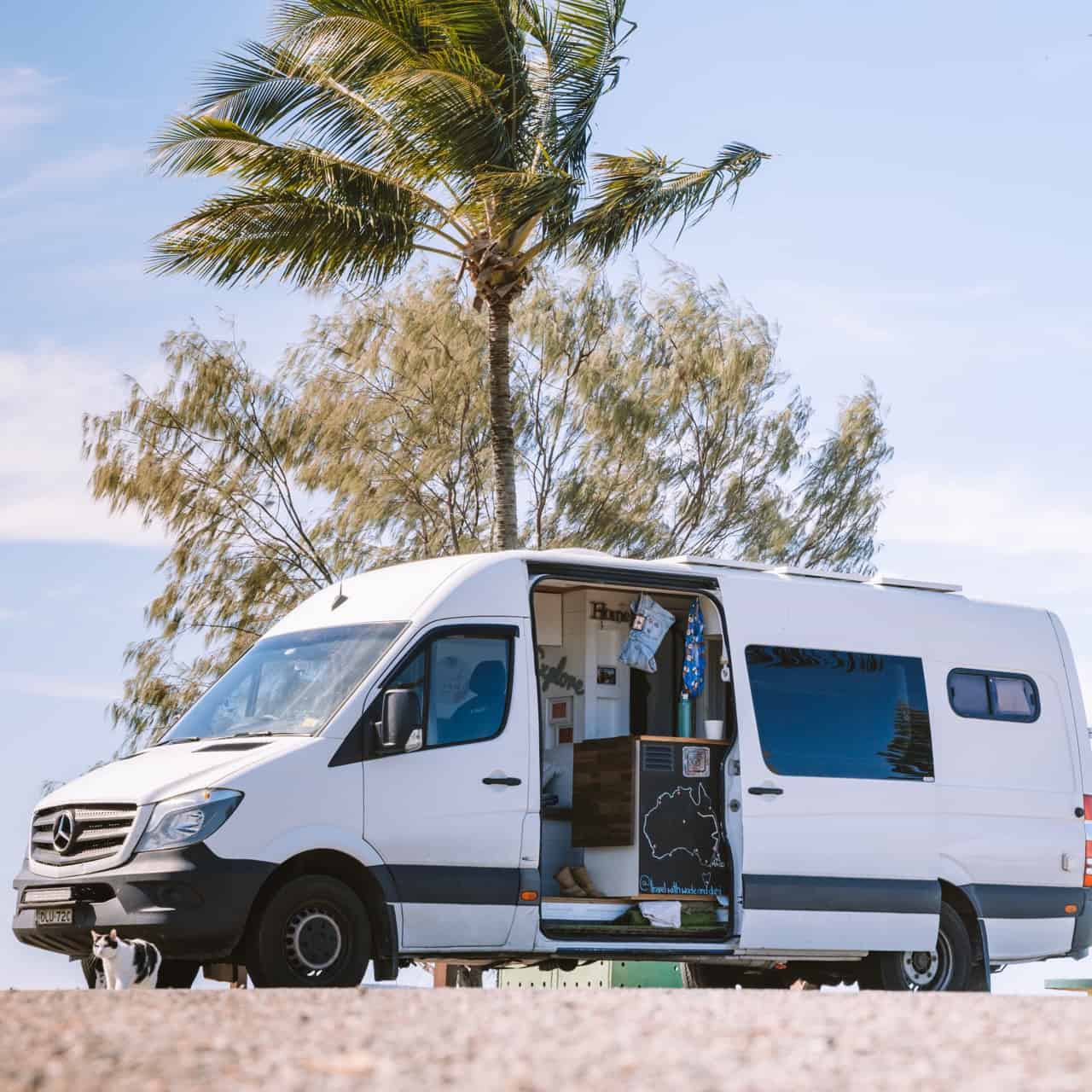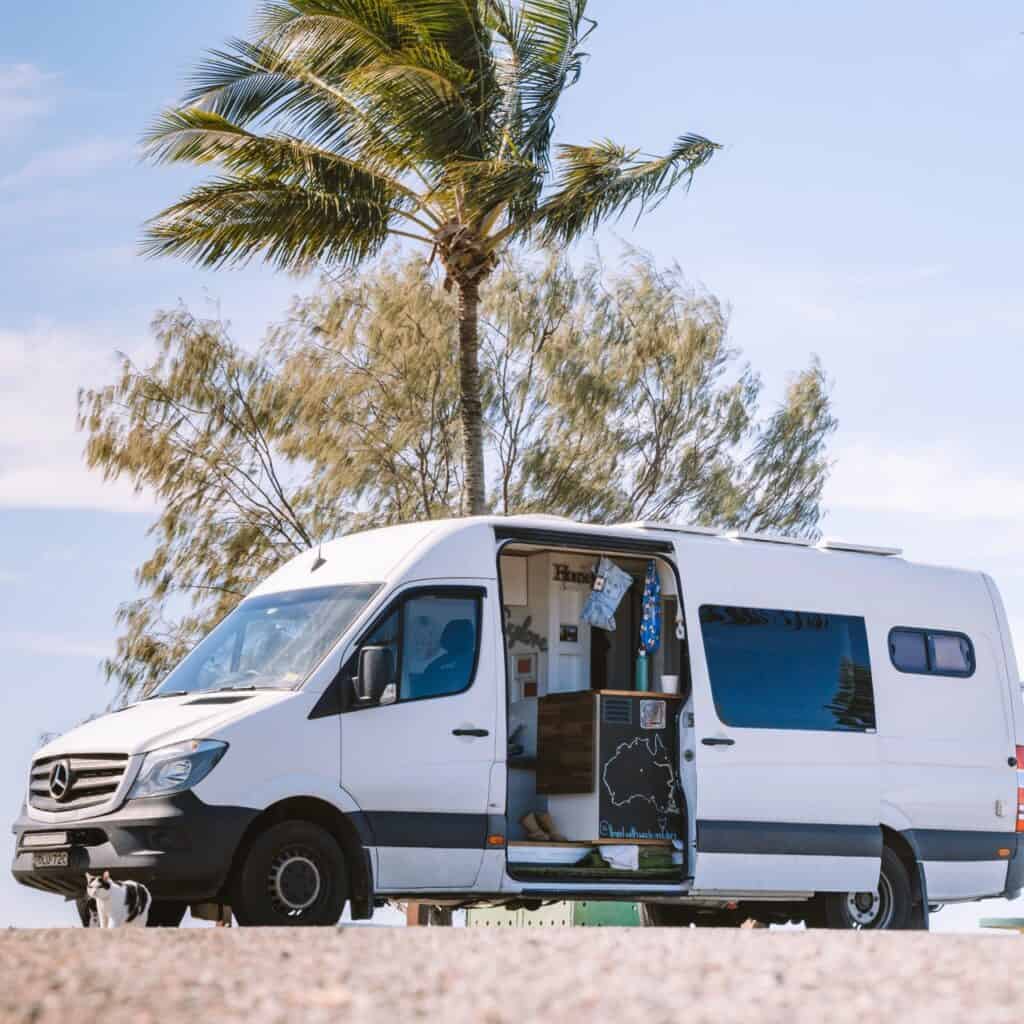 Alcohol – $86.43
As you would know by now, we are not heavy drinkers and usually only drink beers or red wine, depending on the weather. If it's hot, we will usually share one or two beers, and if cold, one or two glasses of red wine.
Diesel – $ 546.98
As expected, diesel is always one of our most significant monthly expenses.
We spent a lot more on fuel in June than we had in previous months because we drove a lot, which made our average monthly expense in the first three months of vanlife jump to $629.
During our fourth month of vanlife, we spent less than the average and drove 2,156 km.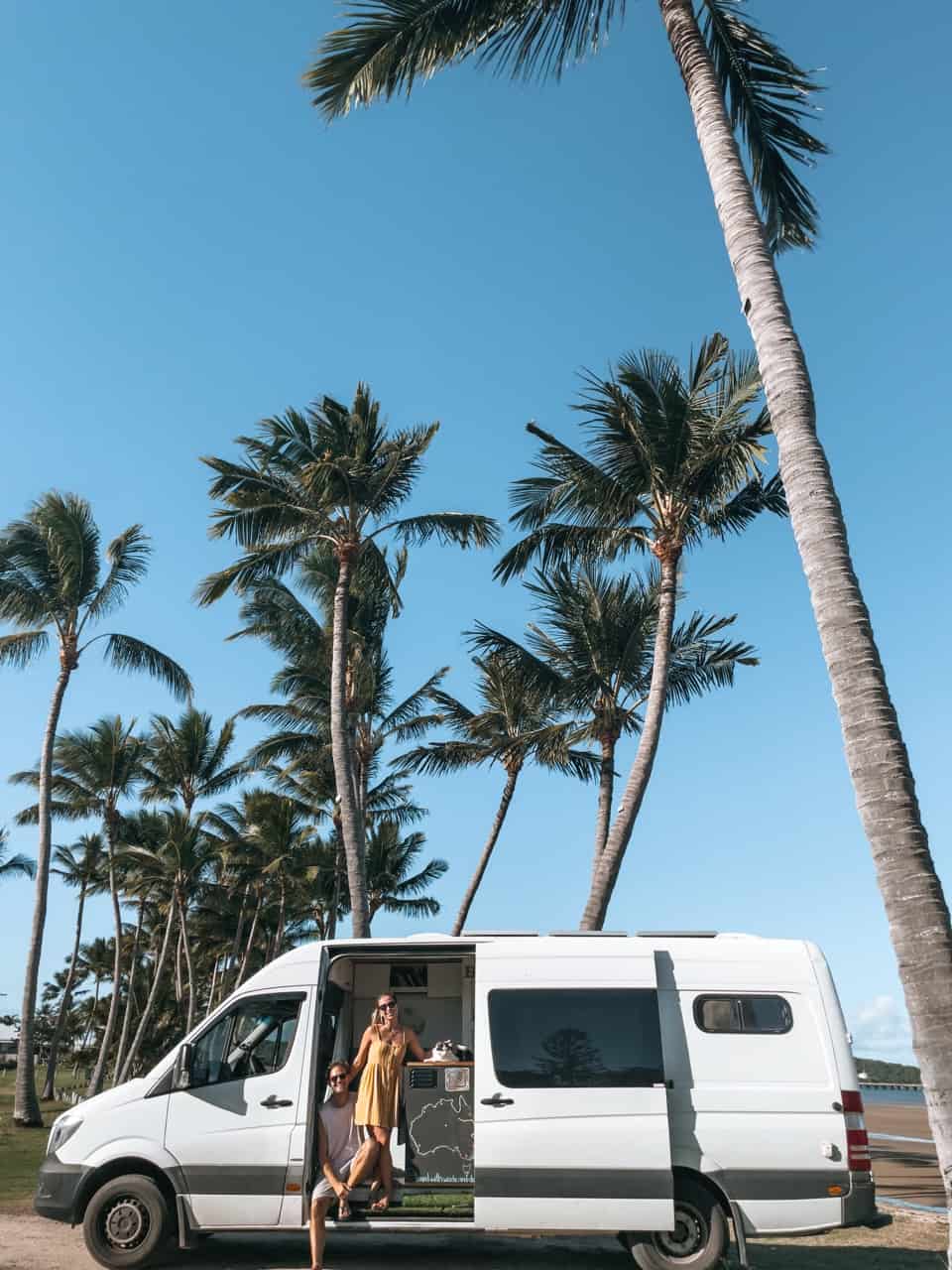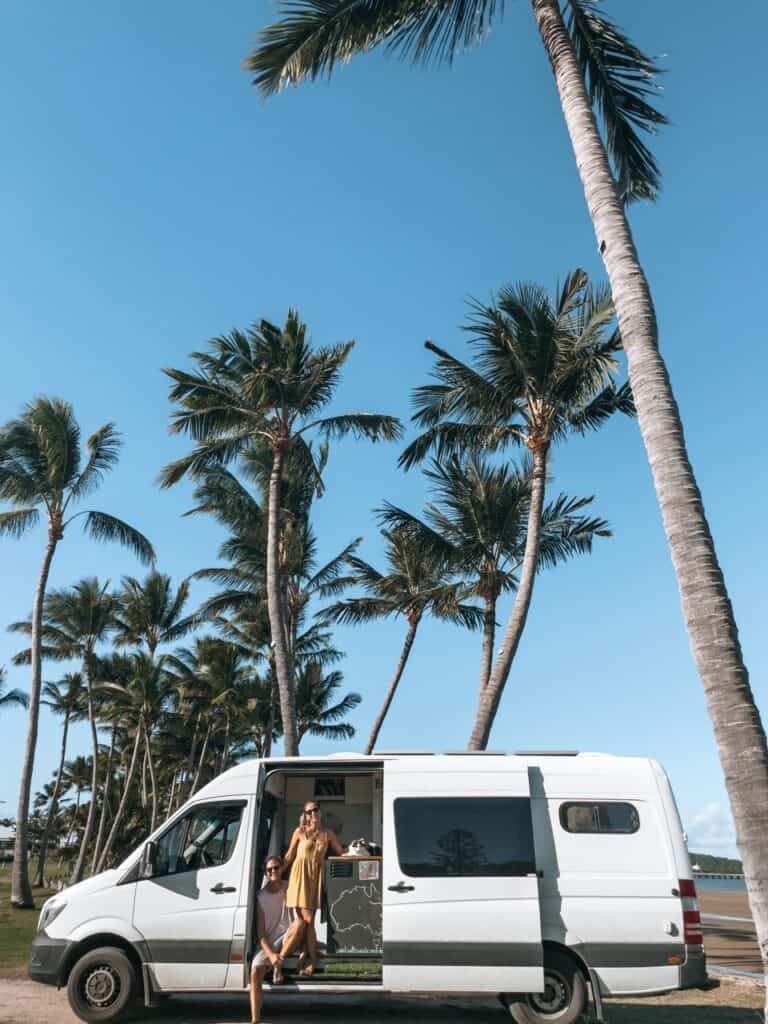 Entertainment – $76.00
This month we explored more of Tropical North Queensland, and there is so much to see and do around the area.
We have spent very little on entertainment this month.
Here is the breakdown of where this money went:
$23 for the Daintree Ferry. The Daintree Ferry provides vehicle and foot passenger access across the Daintree River, connecting the northern Daintree Rainforest and Cape Tribulation with the rest of Far North Queensland.;
$3 for parking, but I can't remember where, sorry;
$50 at Timezone. We met a couple of friends in Cairns and decided to have a good time by playing some arcade games.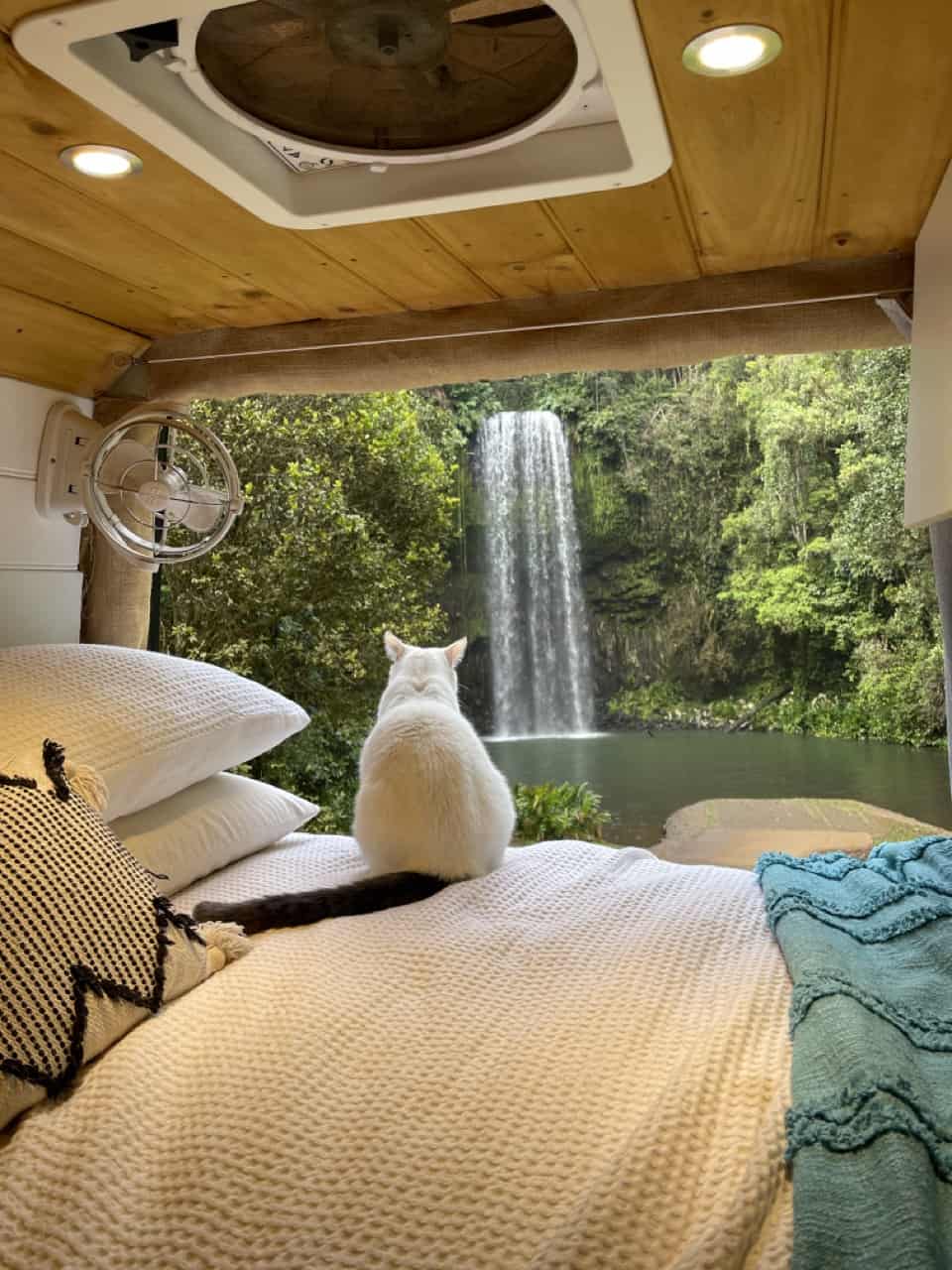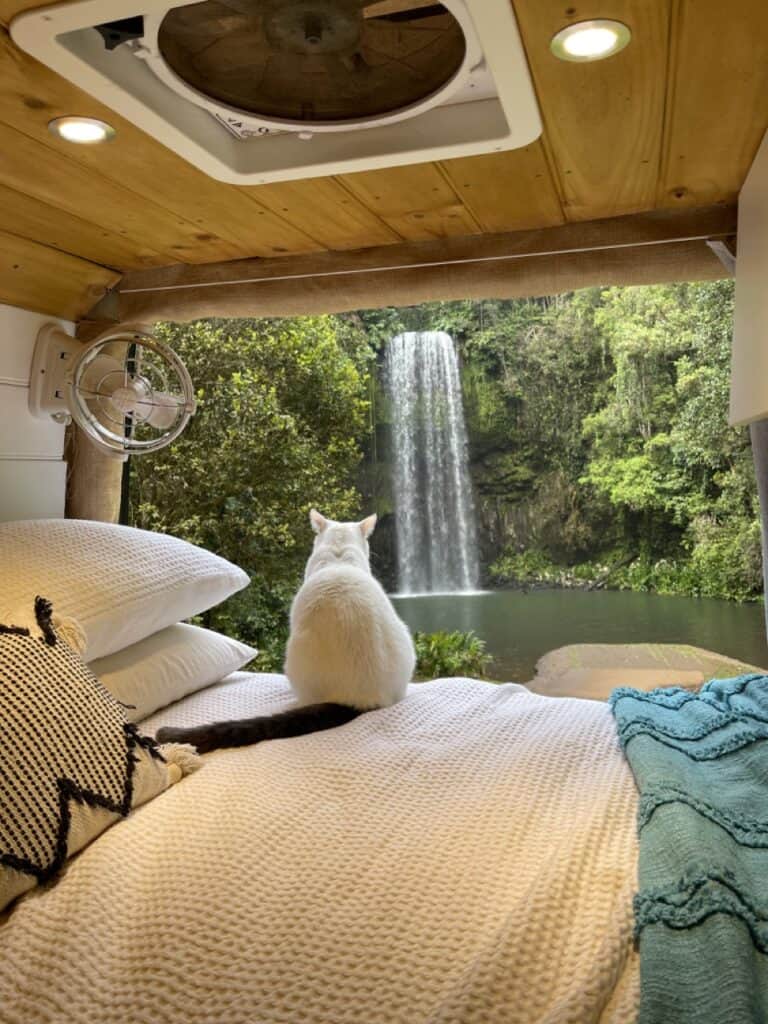 Food (Groceries and Eating Out) – $910.25
Before moving to the van, Wade and I would always meal prep on Sundays and then again on Wednesdays. We would do that to eat healthier and spend way less money than if we were to buy take-away food every lunch and dinner.
We decided to stick to this strategy while living in the van and successfully did so. The only difference is that we have to meal prep more often because our fridge is much smaller than we had when living in a unit. Instead of meal prepping twice a week, we now have to cook three times.
We always choose healthy and nutritious meals and do our weekly shopping at Aldi whenever there is one available. We have noticed a big difference in costs when going somewhere else.
Gym – $135.60
We have always been active members of gyms but signed up with Anytime Fitness just before starting vanlife so we could access their showers.
We pay $16.95 each for a weekly membership, allowing us to access over 500 clubs around Australia. Another benefit of Anytime Fitness is that all their gyms are open 24/7, so you can work out (and shower) whenever suits you.
Internet & Phone – $146.68
This cost includes one of our Iphones, which is on a payment plan for $47.18.
We spent $99.50 on internet plans if we removed the phone cost.
We both have phone plans with Optus, using data pooling for 510GB, and we recently bought an internet dongle to stop using our phones as hotspots.
Please note this is a business expense and was included here because most people will also have a phone and internet expense but might need a lot fewer data than we need for our online businesses.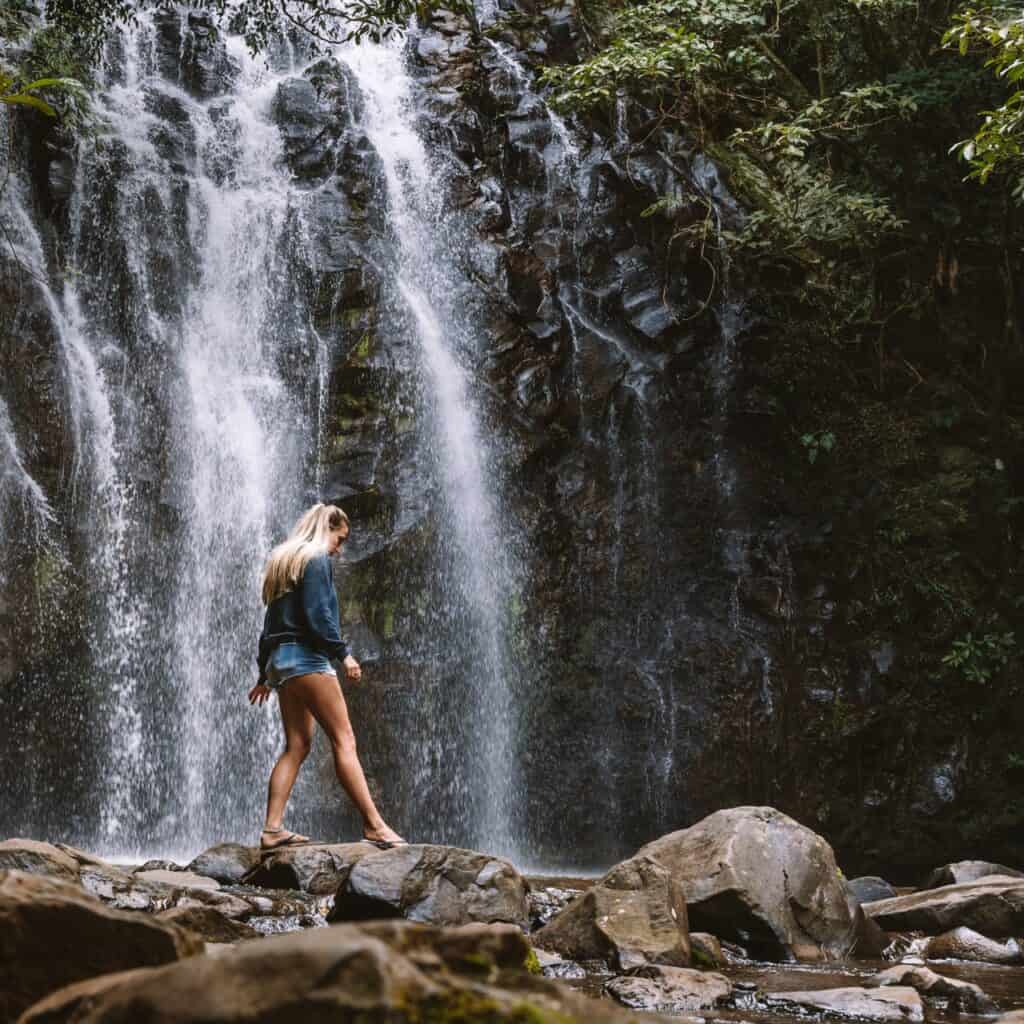 Laundry – $47.90
We have been good with washing after learning we do not have to wash our clothes every other week as we did in our first month of vanlife.
We always try not to use the dryers, but we can only do that if we stay somewhere where we can hang the clothes out and wait for them to dry.
Others – $19.99
This item includes any one-off purchases or things that don't fit in the other categories. Below is a breakdown so you all know what's included here:
Don't you have these?? I do; I find them a waste of money, but sometimes you need the cash, and there are no ATMs from your bank around.
$17.49 for an Audible membership
Because we started driving longer distances, we decided to invest in an Audible membership, listen to some e-books while driving, and try to be productive while learning something.
Van Maintenance/Decoration/Items – $46.47
Below is a list of what this line item includes:
$27.45 for brake aligners – We had noise coming from our brake pads. We took the van to a tire shop and found that q metal clip had broken and needed to be replaced. We purchased the brake aligners ourselves and took the van back to them for repair.
$5.57 at Bunnings for a lock for our computer's door and a window cleaner for our bathroom, so we can remove all the water from the floor and walls after having a shower in the van.
$13.45 at a gift shop in Cooktown, QLD. There, we purchased a magnet and some incense.
Total – $2,057.30
This was our cheapest month so far!! How good!!
In July, we only spent $14 more than we had initially budgeted per week. However, for the first four months combined, our average is currently at $680. If you have read our last month's expenses breakdown, you will know that we have adjusted our budget to $700 weekly.
We hope you enjoy this and please leave a comment below if you have any questions. Keep an eye out for next month's breakdown!
Make sure you follow us on Instagram if you want a sneak peek of this before it comes to the blog! We have recently also started a Youtube channel, so follow us there. Thanks!!