Unravelling the Best Small Camper Vans in Australia for Adventurous Travellers
For those passionate about exploration and a love of the open road, the world of small camper vans can be a gateway to endless adventures. In Australia, the exciting array of camper vans on the market offers an opportunity to explore the country's diverse landscapes with the freedom and flexibility only a mobile home can provide. But with so many options available, finding the right camper van for your needs can be a challenge.
Whether you're a seasoned van lifer or a newcomer eager to embrace the nomadic lifestyle, this guide is here to help. We'll be diving into the best small camper vans in Australia, tailored to cater to the needs of adventurous travellers. From compact city vans to rugged off-roaders, this guide will offer insights into the best vans for every type of traveller.
Unveiling the Charm of Compact Camper Vans
Compact camper vans are the perfect blend of convenience and comfort. They pack all the essentials of a full-sized motorhome into a manageable, manoeuvrable vehicle. Their smaller size makes them easier to park and handle, especially in tight city spaces or narrow country roads. Despite their size, these camper vans don't compromise on comfort and amenities, offering a cosy retreat after a day of adventure.
What Makes a Camper Van the Best Choice for Travel?
The charm of a camper van lies in its versatility. Consider the Volkswagen Transporter T5, complete with a double bed, kitchen, and plenty of storage space. It's designed with plenty of room, accommodating all your travel essentials. Meanwhile, the Fiat Ducato camper van stands out with its powerful diesel engine, elegant interior decor, and a spacious layout that never feels cramped. The best camper vans, such as these, offer a home on wheels, equipped with all the conveniences that make travel a breeze.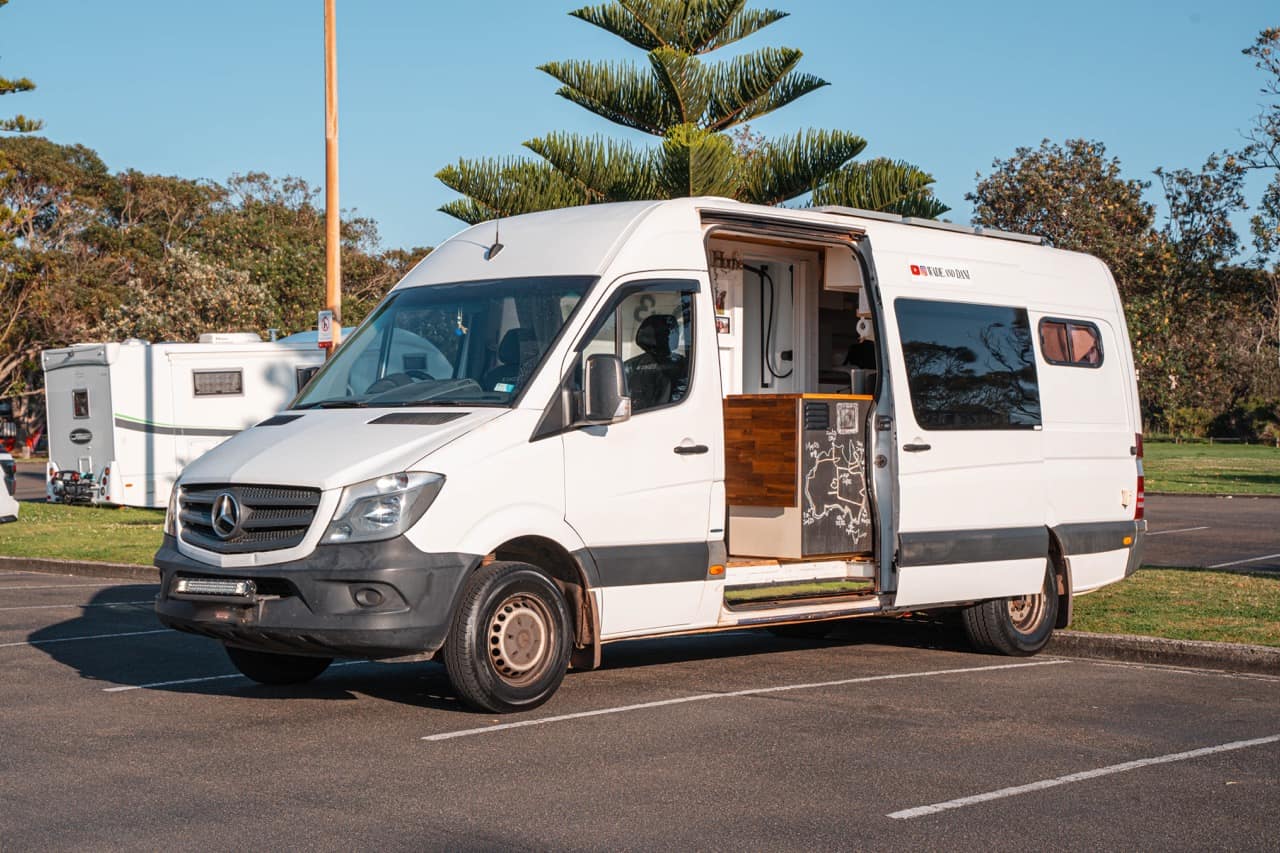 Factors to Consider While Choosing the Right Van
Choosing the right camper van requires careful consideration of your travel needs and lifestyle. Think about the amenities you'll need. Are you planning short weekend getaways or long off-grid adventures? This will determine the type of kitchen, bathroom, and storage facilities you'll need. Consider the amount of space you need. Will you be travelling solo or with a partner or family? The size of the van will impact your comfort and storage capacity. Finally, consider the quality of materials and build time. A well-built, durable camper van may cost more upfront, but it will save you on maintenance and repairs in the long run.
Showcasing the Top Small Camper Vans in Australia
Now, let's delve into showcasing the top small camper vans in Australia. Each has its unique features and strengths, designed to cater to different travel styles and needs. From luxury models equipped with all the modern comforts to rugged vans built for off-road adventures, there's a camper van for every type of traveller.
Trakka Akuna A2M – A Compact Camper Van with a Big Impact
If you're seeking the perfect blend of comfort and adventure, then the Trakka Akuna A2M is your ideal choice. This compact camper van shines in Australia's camper market. With a capacity to accommodate two people, it's perfect for those intimate getaways. It's compact, but don't underestimate its potential. Its size is its strength, giving it a lower fuel consumption rate. The Trakka Akuna A2M also boasts a solar panel system for those who love to venture out into the horizon.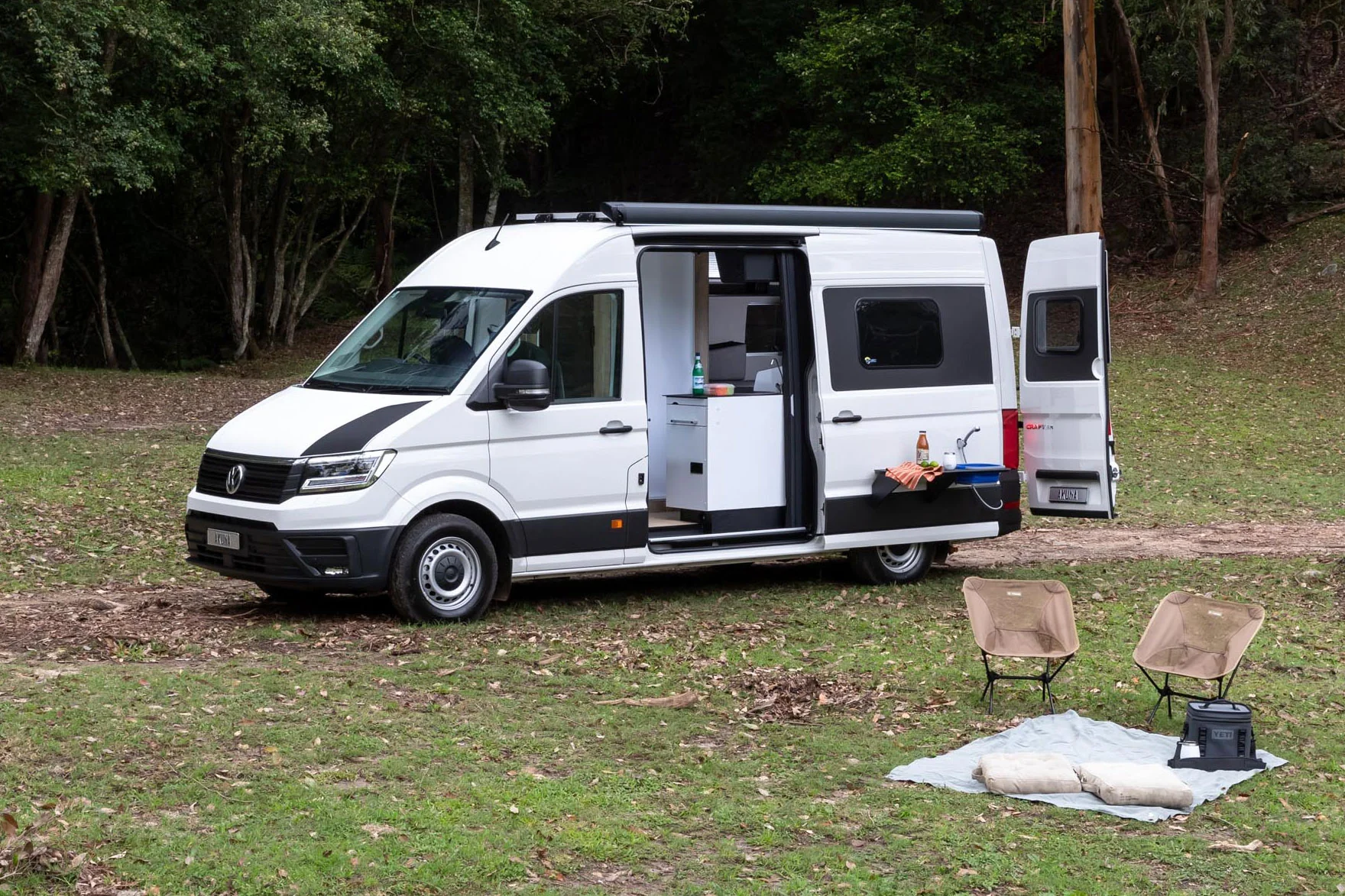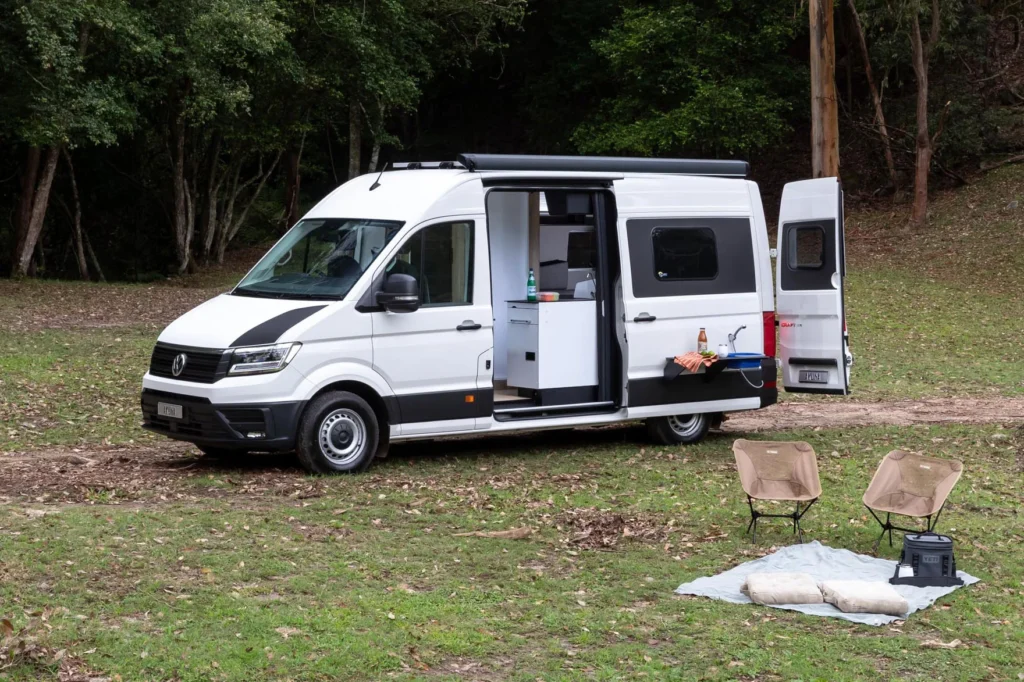 The Uniqueness of Trakka Akuna A2M
The Trakka Akuna A2M takes compact camper vans to the next level. It's not just about the size; it's about the experience. With the built-in air conditioning system, you can relax and enjoy your journey even in the sweltering heat of the Australian summer. And when you compare it to other camper vans like the Horizon Motorhomes Wattle, the Trakka Akuna A2M stands out with its unique features, designed with the Australian traveller in mind.
Exploring the Cons of Trakka Akuna A2M
Despite its many benefits, the Trakka Akuna A2M has its downsides. While great for fuel efficiency and maneuverability, its compact size may be better for shorter journeys. It also lacks storage space and cooking facilities, which are important for many campers. If you need ample space and a fully-equipped kitchen, then the Trakka Akuna A2M might not be your best choice.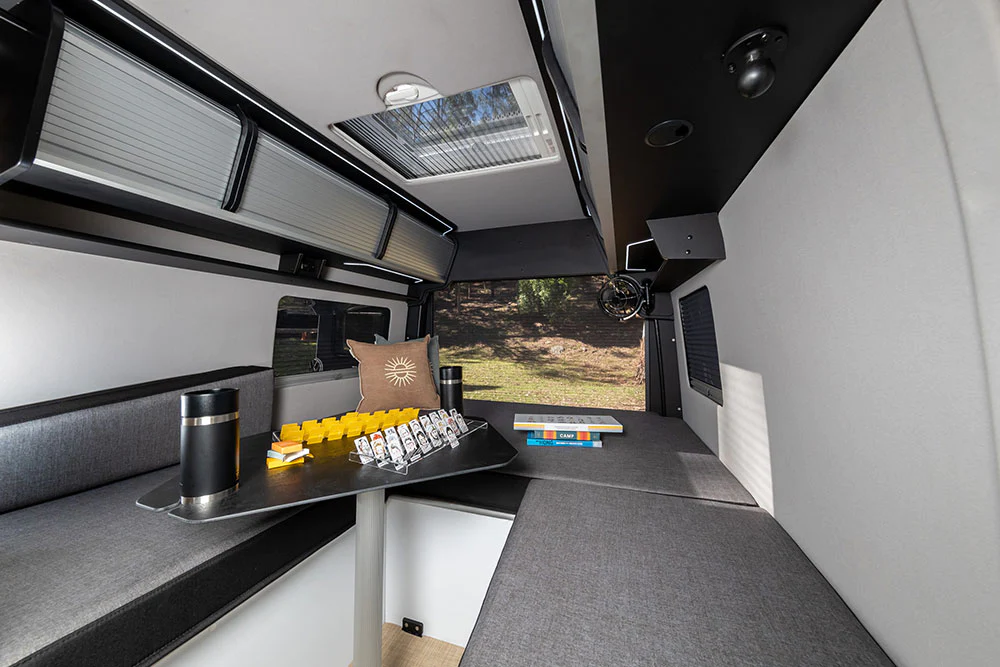 Wattle – The Perfect Getaway Vehicle
When it comes to choosing the perfect camper van, the Wattle from Horizon Motorhomes stands out. The Wattle shines with its spacious interior, perfect for enjoying the Australian landscape's beauty. It's compact, yet it comfortably fits single beds, offering you a comfortable sleep after a long day of adventure.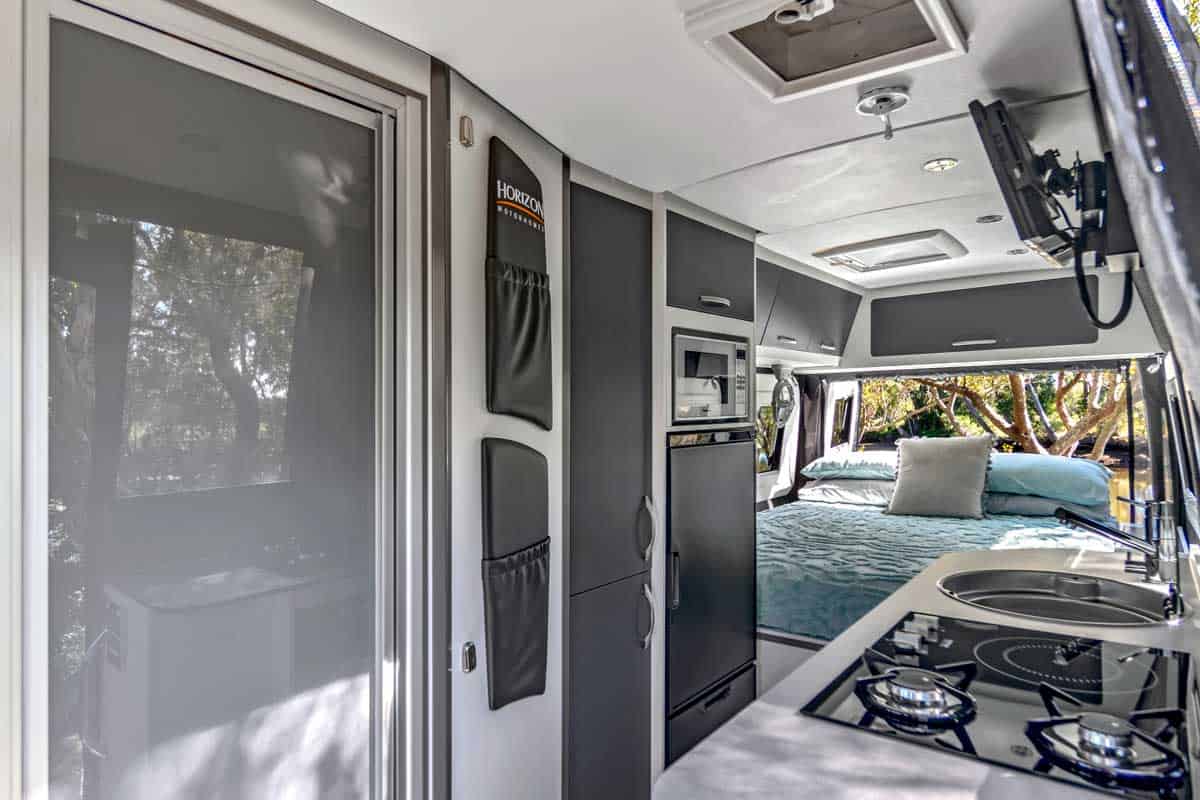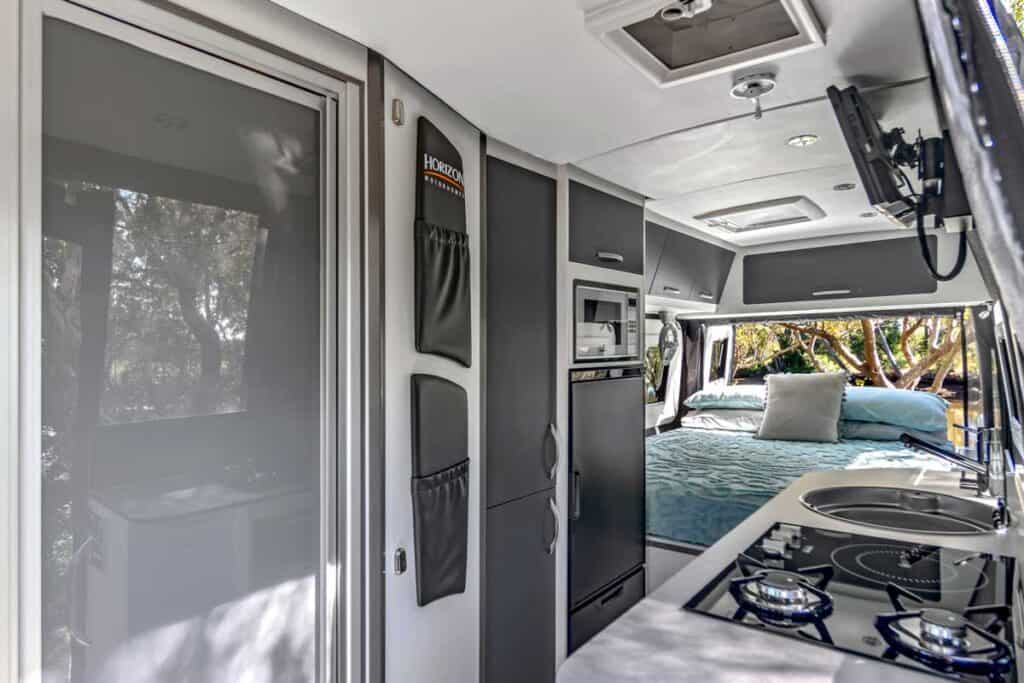 All Terrain Campervan – Your Off-Road Companion
For those who love to stray off the beaten path, the All Terrain Campervan is your ultimate companion. This off-road warrior is built on the robust Mercedes Sprinter platform, known for its durability and reliability. It's not just about the vehicle itself; it's also about the support you'll get on the road. With a wide dealer network for the caravans, you'll never be left stranded, no matter where your adventures take you.
Jabiru – A Home Away from Home
When travelling in a camper van, comfort and functionality are crucial. That's where the Jabiru comes into play. This camper van from Trakka's range stands out in Australia's camper van market. The Jabiru features a unique twin bed setup, perfect for those who prefer their own sleeping space. But it's not just about the sleeping arrangement, the Jabiru also boasts a second fridge that conveniently swivels to the outside.
Also, an attachable workbench outside the sliding door provides a versatile space for cooking or other activities. This camper van is designed for those who appreciate a touch of luxury and uniqueness in their travel experience. It is packed with clever features and neat tricks that make it stand out from the crowd.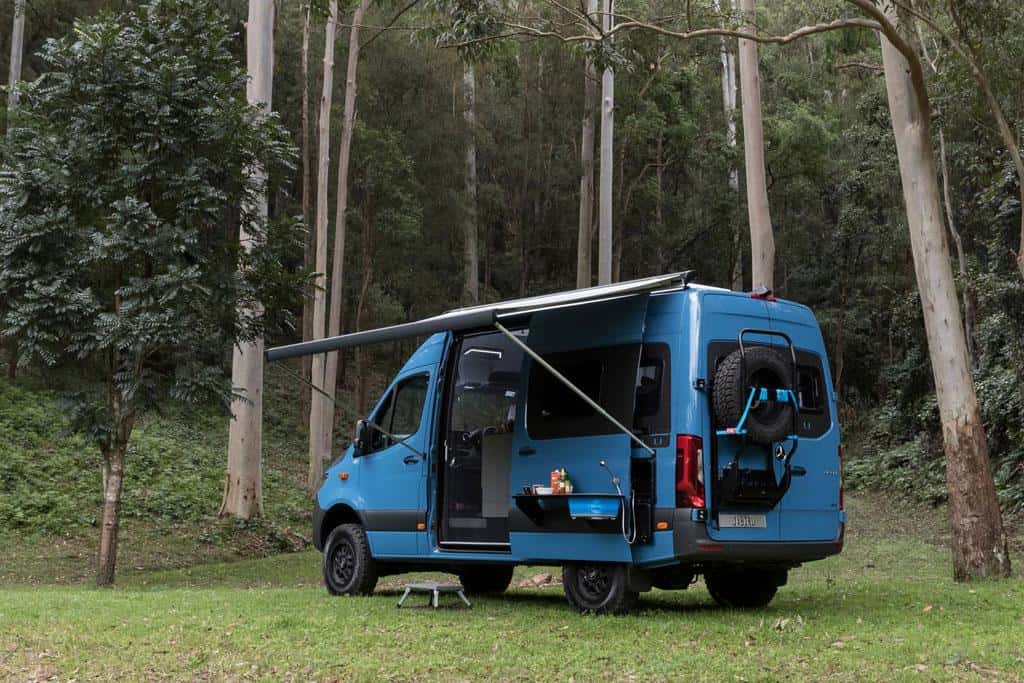 Bondi – The Ultimate Road Trip Van
The Bondi camper van perfectly combines the manoeuvrability of a passenger car with the comforts of a motorhome. Ideal for those who love to hit the open road, the Bondi offers a seamless blend of utility and style. It's compact yet comfortable, making it the ultimate road trip van for travellers who value both agility and comfort.
Designed for long road trips, the Bondi camper van offers the essentials needed for a memorable journey. It's the perfect companion for those who want to explore Australia's scenic routes and off-the-beaten-path destinations.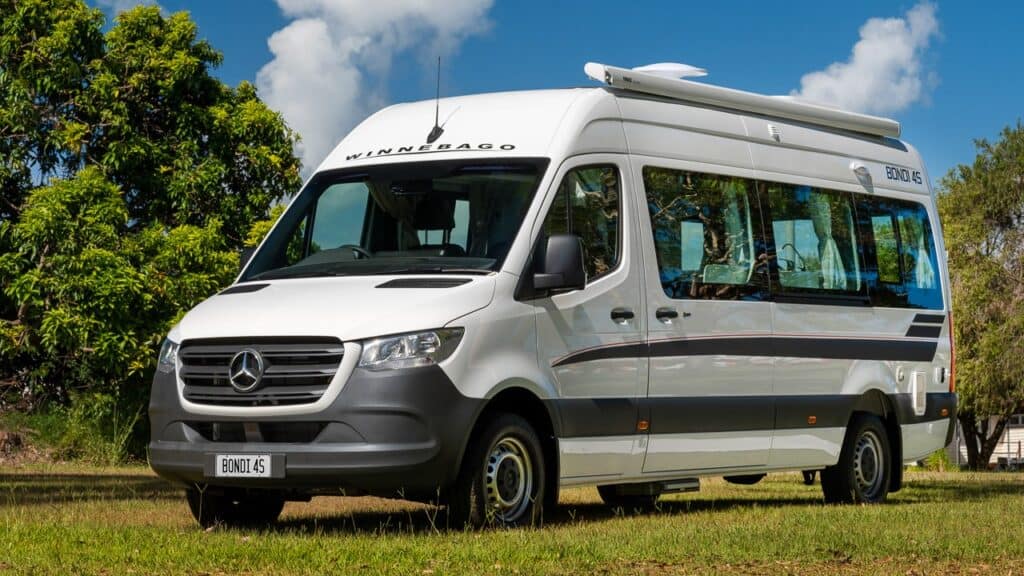 Wrapping Up The Amazing Journey of Small Camper Vans
Small camper vans offer a unique travel experience that's hard to match. They provide:
The freedom to explore at your own pace.
The comfort of a home on wheels.
The flexibility to go wherever the road takes you.
It's no wonder that small camper vans have become a popular choice for adventurous travellers in Australia.
Whether you're new to the world of camper vans or an experienced traveller, choosing the right van can seem overwhelming. But with careful research and consideration, you can find the perfect van to suit your travel needs and lifestyle.