Bluetti EB3A Portable Power Station Review
Updated on: December 2023
If you're serious about travelling in style, then investing in the right set of gear is crucial – and that includes a reliable source of power. The Bluetti EB3A Portable Power Station offers an efficient, lightweight solution for powering all your travel necessities – from charging phones to providing full-outlet services for cameras, laptops and even TVs. But does it really live up to its reputation?
In this review article, we're looking at the Bluetti EB3A portable power station. This is one of the best portable power stations on the market by Bluetti Australia. EB3A power station has a fair price while still delivering on some great input functions we'll address in this review. Keep reading to find out what we think of it!
Power Capacity
The Bluetti EB3A has a 268Wh power capacity from the LiFePO4 battery. This portable power station is the smallest in Bluetti's product range. The maximum output of 600W is high for this size unit. You can expect fast charges when it comes to charging devices like laptops, tablets or phones, in fact the speed of charging in this device is considerably faster than on a typical power bank.
From a fully charged Bluetti EB3A power station, you can charge most phones to full battery capacity approximately 25 times, while laptops and tablets with comparable battery capacities may be recharged about 5–6 times.
When it comes to powering appliances, the wattage of the devices you're using matters more than anything else. The 268Wh power capacity of the EB3A power station allows you to run a 268W appliance for one hour, so make sure to calculate the total wattage of your devices.
However, note that if using more than 268W to power an appliance, you will get less than an hour of usage time from your EB3A portable power station. The max wattage an appliance should be to be charged via this power station is 600W with a max surge of 1200W.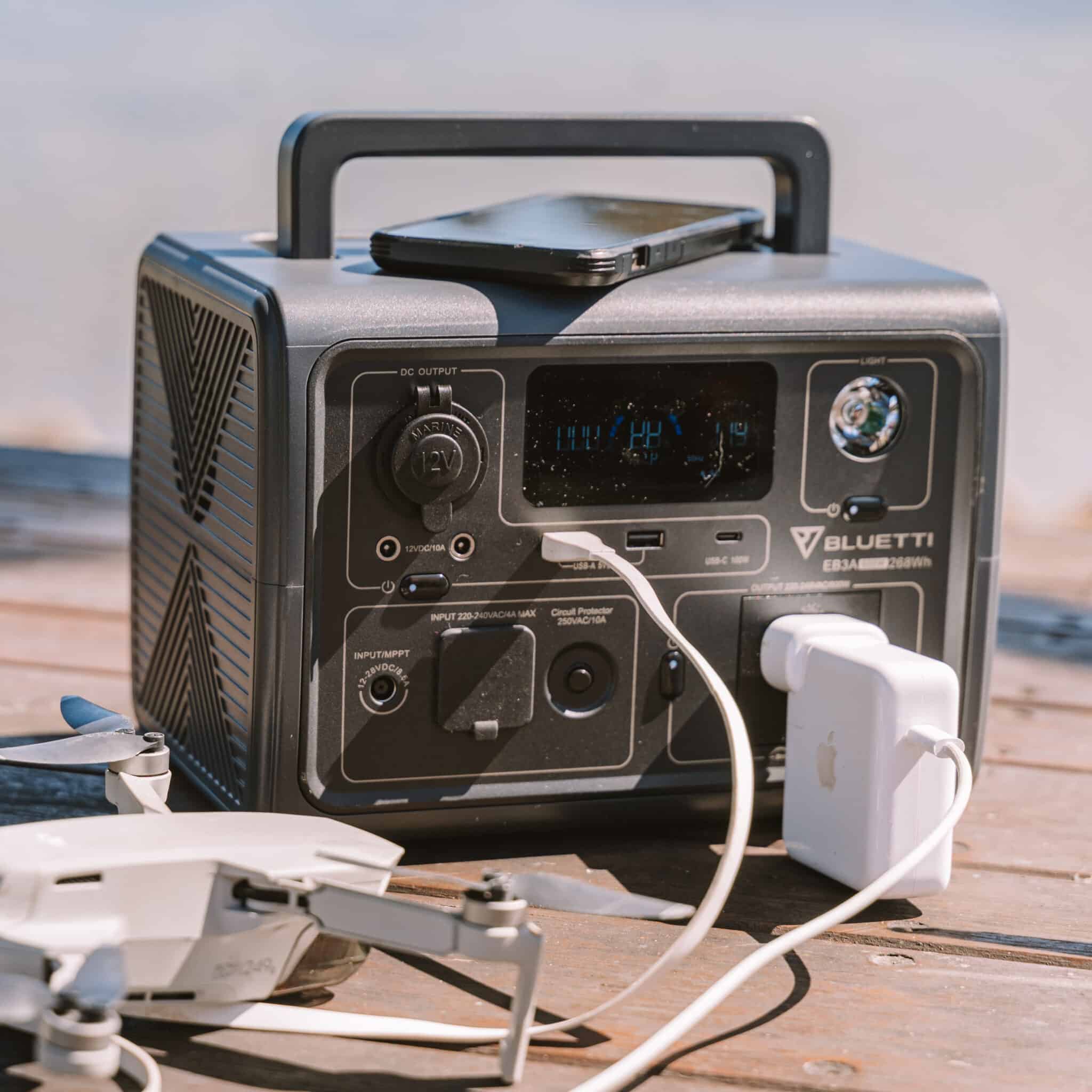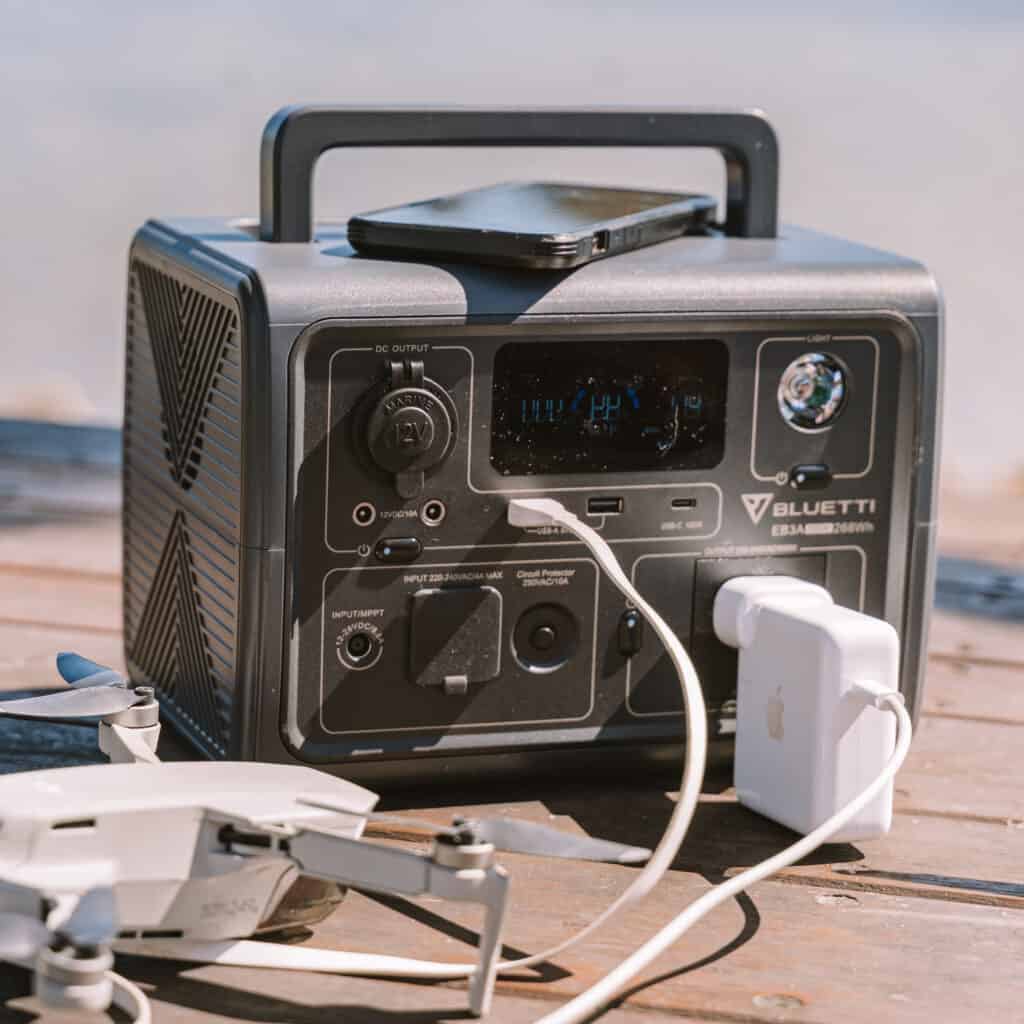 Output Charging
The Bluetti EB3A power station's port selection is extensive and reasonable, given its output and capacity. The device features eight outputs for charging multiple devices at once: two DC 5521 ports, two USB-A ports, one USB-C port, one DC cigarette lighter port to plug in a car outlet, one AC output and one wireless phone charging at the top.
Adapter Ports
The USB-C connector provides a 100W power output, while the two USB-A ports share a 15W output for additional charging ports. As a result, there is no Quick Charge USB-A connector, but the USB-C port makes up for it by allowing maximum speed charging of most USB-C laptops. The top wireless charging pad has a maximum output of 15W.
Most phones can be quickly charged using the USB-C port, including iPhones and Android devices.
We assumed Bluetti would have chosen a 60W USB-C port for a power station in this price range; therefore, a 100W port is unexpected and exceeds expectations. We were able to charge two Android phones from the two USB-A ports concurrently, a laptop at its maximum speed via the USB-C connector, and a phone from the 15W wireless charging pad at the top of the power supply. The power station can even supply power for a small fridge, and other devices for anyone that wants to be off-grid.
Given that the DC 5521 ports don't have much use these days, the DC cigarette lighter port will probably be more useful than the two DC 5521 ports. The DC 5521 ports, however, could be used to charge DC-chargeable laptops.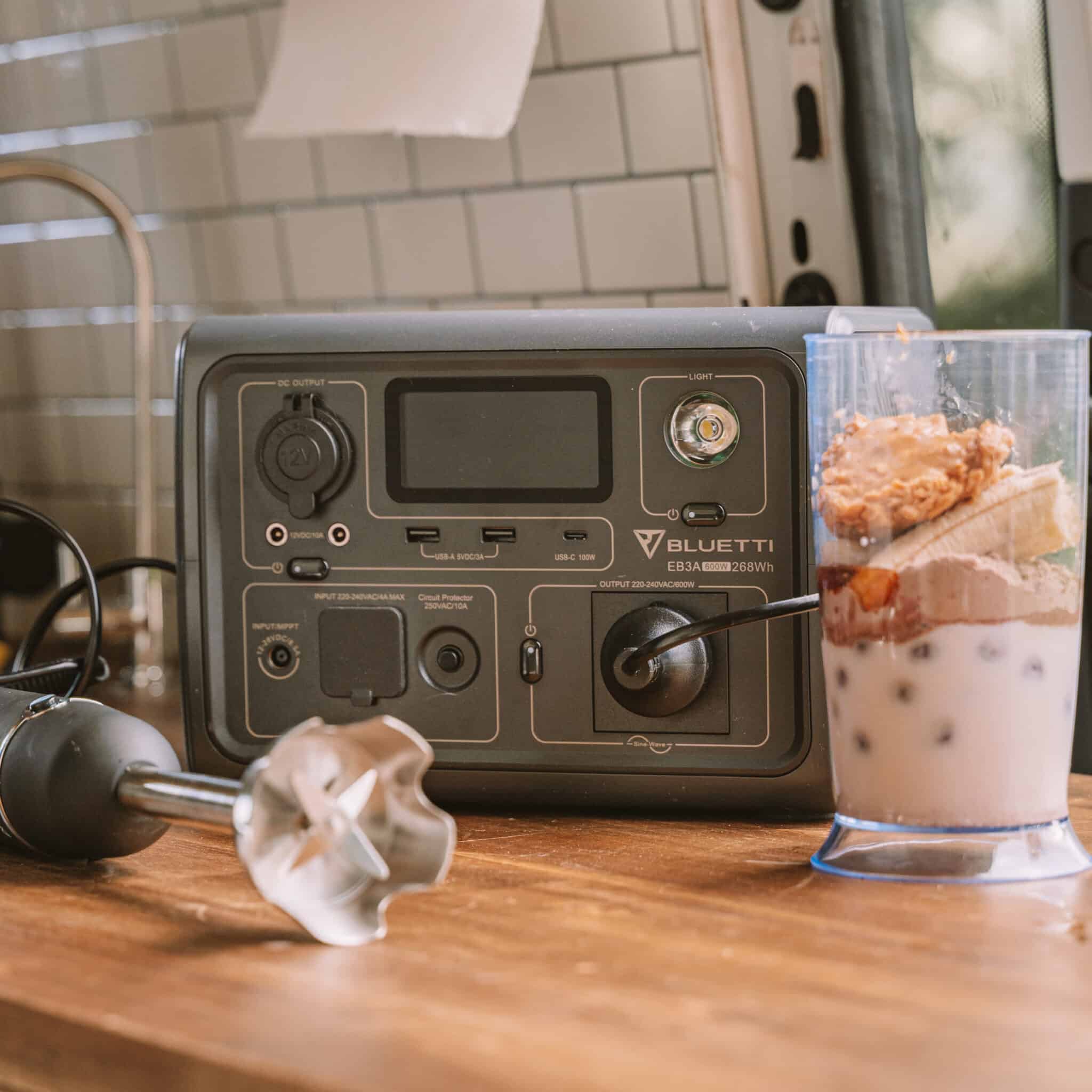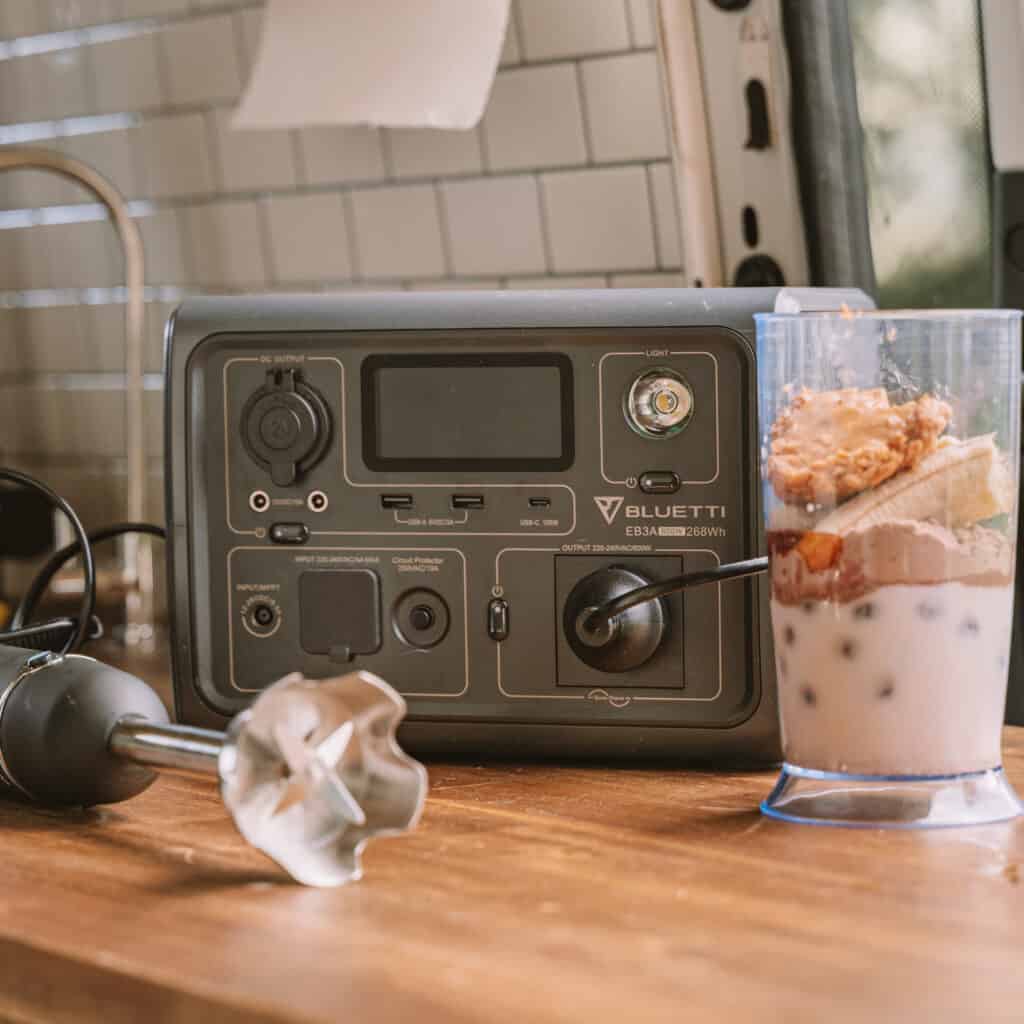 AC Power Outlet
As already mentioned, the EB3A power station features one AC outlet with a maximum output of 600W. The power station will last less than an hour when powering appliances that are more than 268W. Despite this, it still cannot be overstated how amazing it is to be able to run appliances up to 600W on such an affordable power station.
The appliance we tested used roughly 500W, which is very close to the power plant's maximum output and it operated without a problem.
To simultaneously test power appliances and capacity, we charged two phones from USB-A ports, a laptop from a USB-C port, a phone that was wirelessly charged and also used the AC outlet to power a 2nd laptop. The power station operated nicely and did a great job.
This power station is excellent for running several devices simultaneously and allowing you to utilise it for a few hours, as seen by all of the appliances we used at once to charge.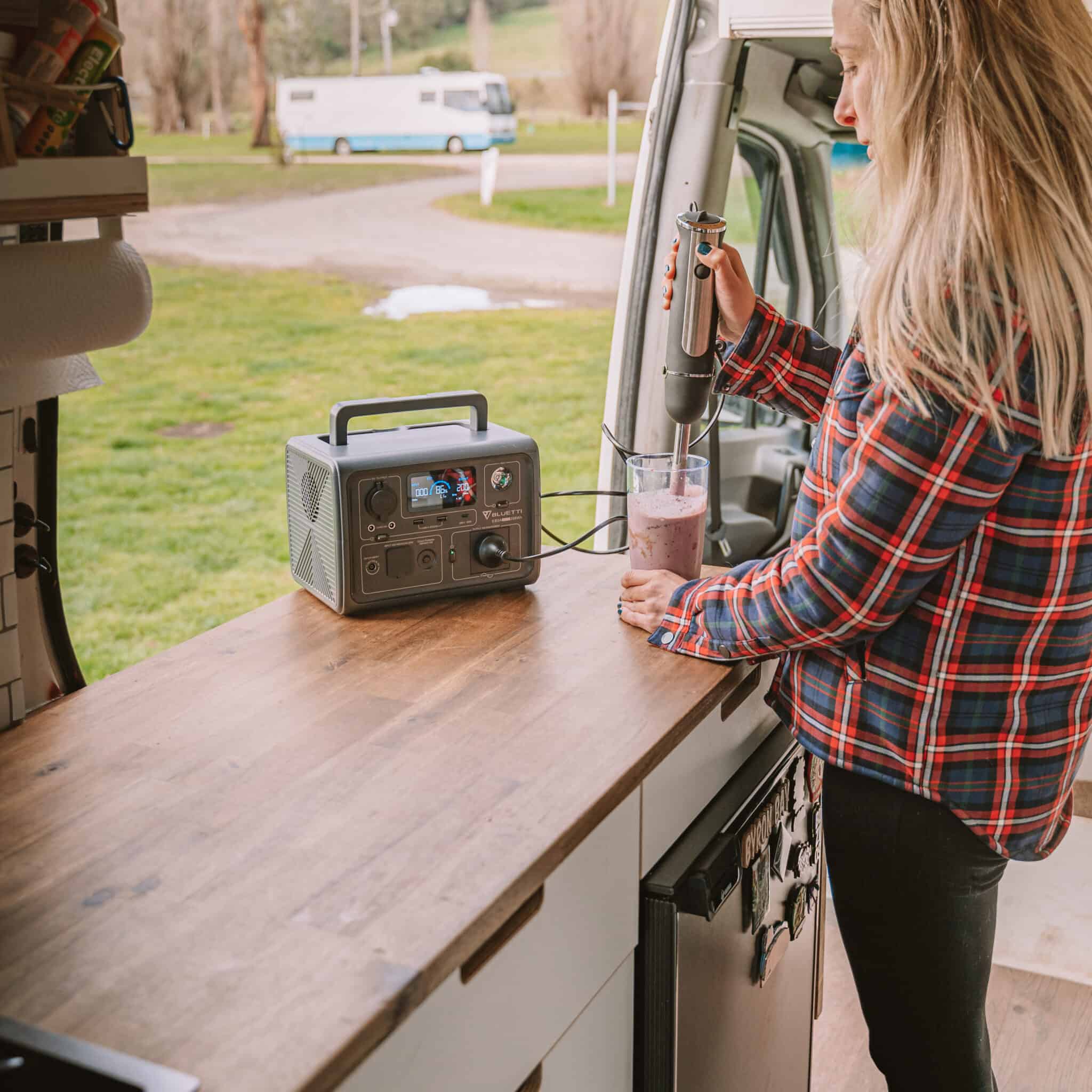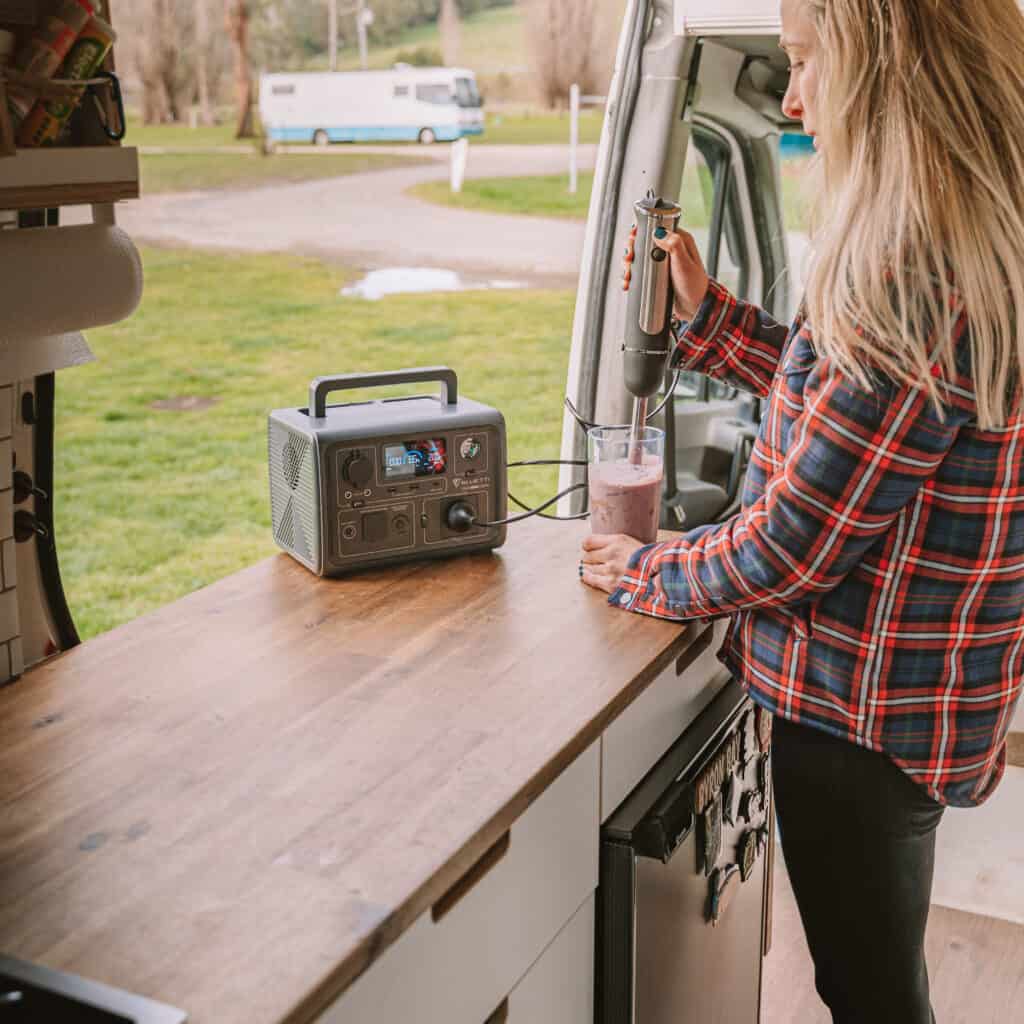 Charging Input Technology
The Bluetti EB3A power station can be recharged using the AC charging cord through the AC recharge port, using the solar port or the cigarette lighter port. The Bluetti app allows you to boost the recharge rate and turn on Turbo recharging, which can recharge the power station at 350W. However, despite being handy to recharge the power station at 350W, we advise against doing so too frequently since it might destroy the battery technology and should only be used in dire circumstances.
Functionality and Cost
The power station is simple to use because almost all of its functional components are located at the front, except for the wireless charging pad and the handle, which are located at the top.
The one AC outlet is in the AC portion, while the USB and DC outlets are in the DC section. The top right corner also has an LED flashlight and Bluetooth connectivity.
The device costs $599 which is reasonably low for its functions and its power capacity, making it a good purchase.
There are separate power buttons for the LED flashlight, AC section, and DC section. Press the power button for each area to turn it on, and a green light will illuminate on each power button so you know they are on.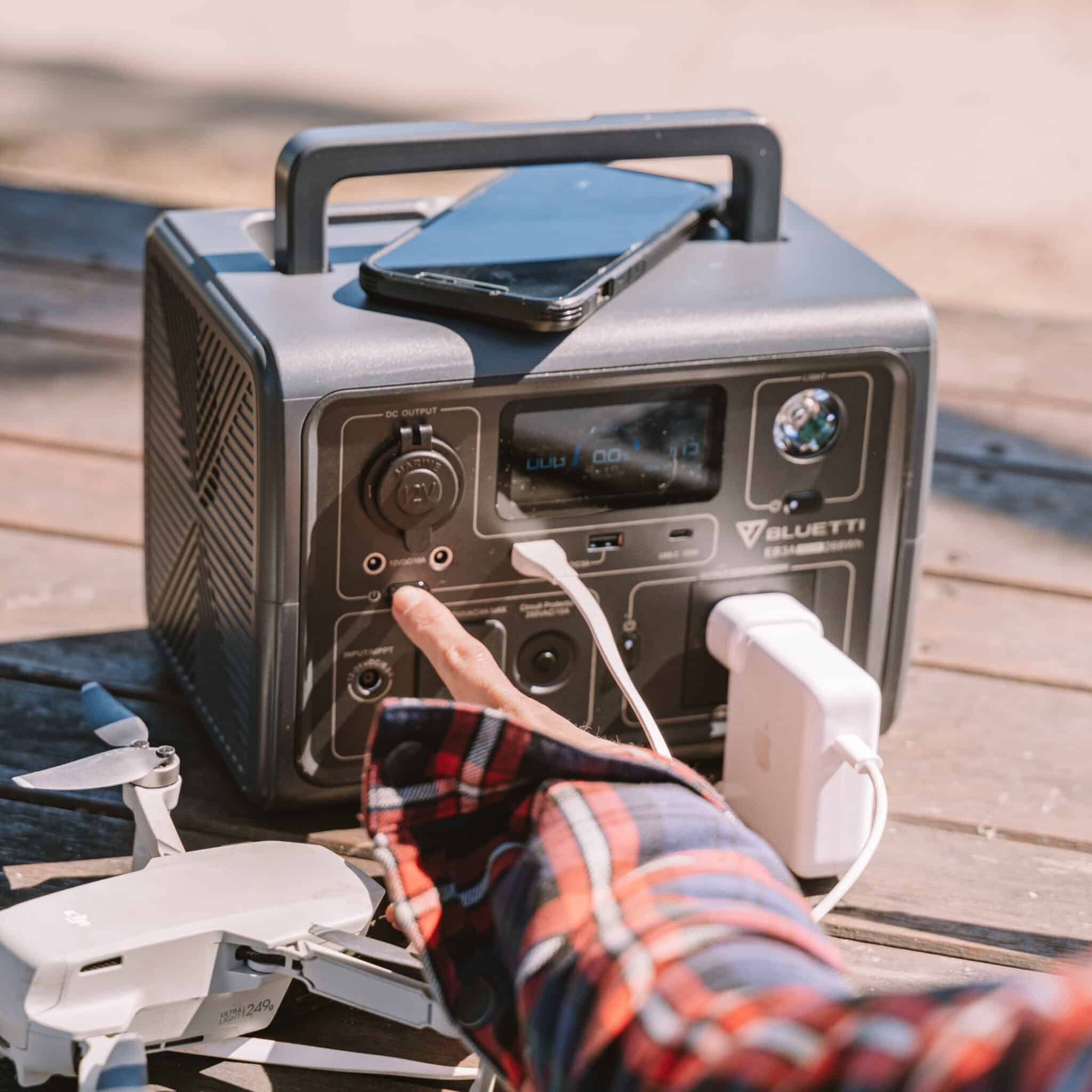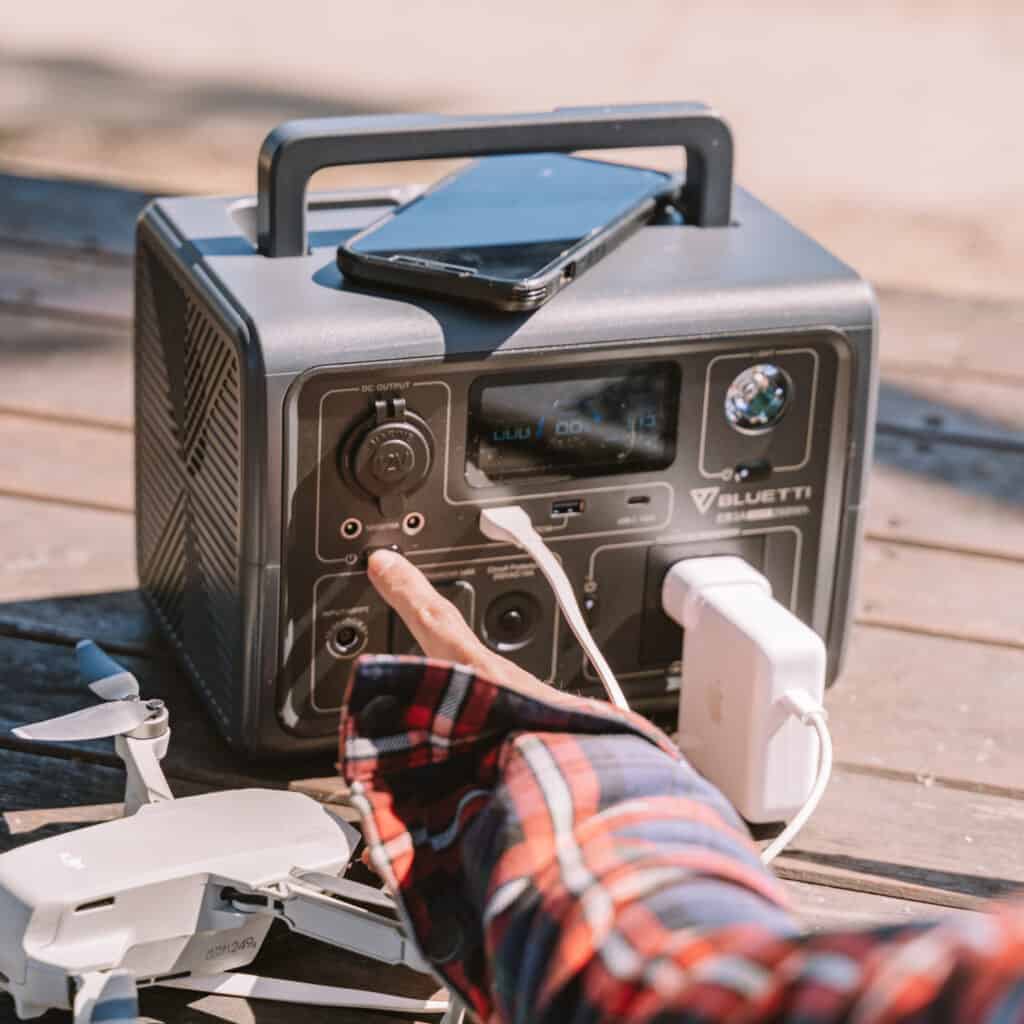 Technology
The power station can become heated while operating at heavy loads; however, internal fan technology keeps the unit cool. All power stations produce heat, but everything runs smoothly as long as they have a mechanism to keep them cool.
The power station's Power Lifting Mode allows it to operate appliances with a higher output than 600W. The EB3A will, however, automatically shut off if you use appliances at levels significantly higher than their maximum output.
Reliability
This power station's portability and cost are up there as the best in the market, but it still has certain limitations.
The power station's 600W maximum output is a nice feature that will allow you to power small-wattage appliances for a brief period. However, it can be limiting as most kitchen appliances will use more than 600W. It all depends on what you would use the power station for.
If you are looking for a power station that will allow you to work remotely and keep your phone and computers charged, this is the best one out there.
The following review concludes that the Bluetti Australia EB3A is a quality option for people searching for a small-capacity portable power station as an investment for camping or the outdoors.