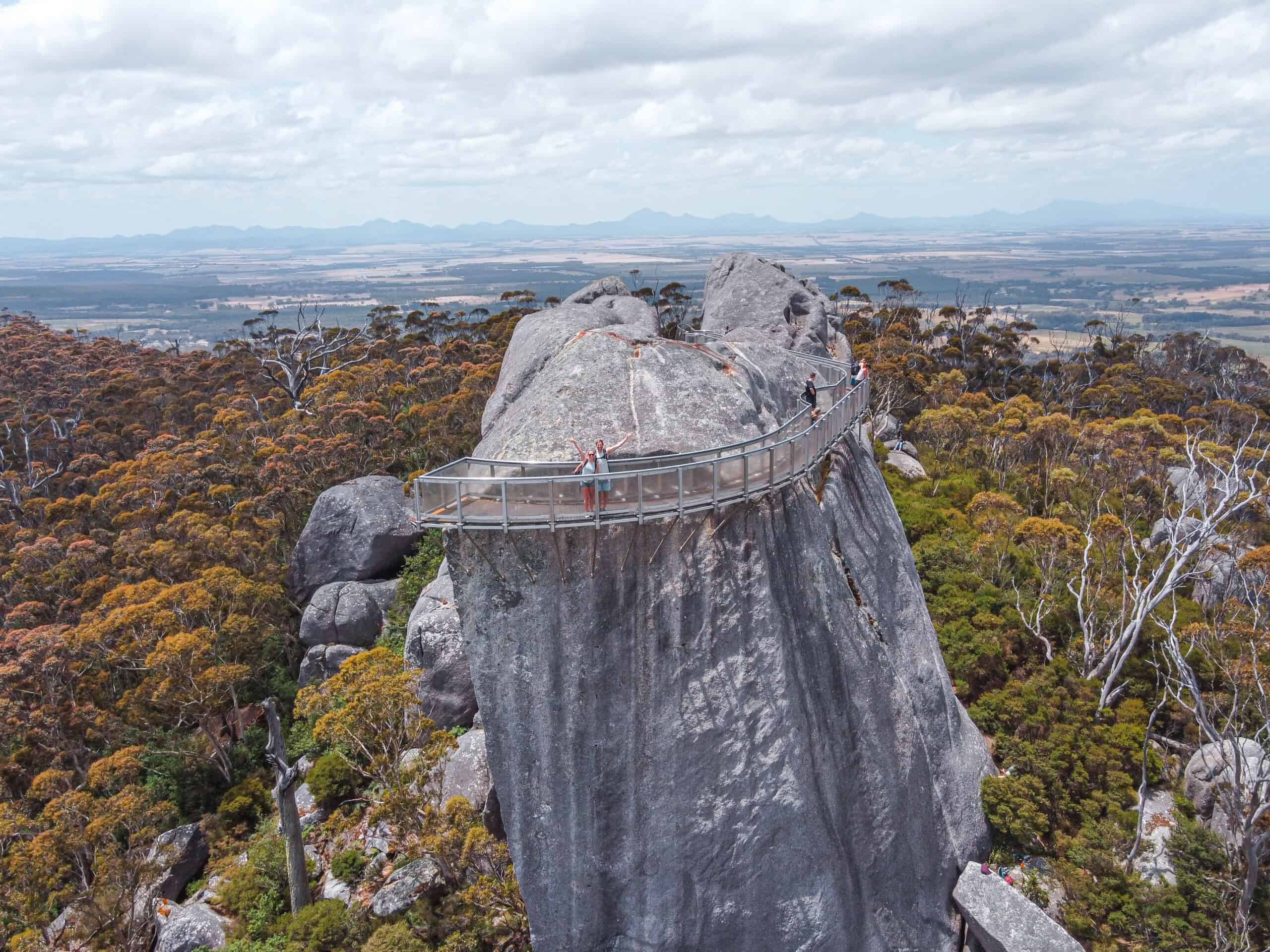 Exploring the Granite Skywalk at Castle Rock
Imagine standing atop a massive granite dome, surrounded by breathtaking views of Western Australia's Porongurup National Park. This thrilling experience awaits you at the Castle Rock Granite Skywalk!
From the challenging hike to the unique suspended walkway, prepare for an unforgettable adventure.
In this blog post, we'll guide you through the entire journey, covering everything you need to know to make the most of your visit to Castle Rock and the Granite Skywalk.
Short Summary
Explore the Granite Skywalk at Castle Rock for stunning views and a thrilling adventure.
Conquer the ladder climb to experience Porongurup National Park from above.
Prepare properly, observe park regulations & safety tips, and enjoy all that Porongurup has to offer!
Watch our Youtube video in Bluff Knoll and Castle Rock below:
The Granite Skywalk Experience
The Castle Rock Granite Skywalk, located in Porongurup National Park, offers a heart-pumping adventure as you hike the steep and challenging Castle Rock Trail, leading to the massive granite dome that is Castle Rock. Along the trail, you'll encounter fascinating balancing rocks and other massive ancient granite domes, surrounded by the spectacular Karri forest that defines the park.
Once you reach Castle Rock, the fantastic steel structure of the Granite Skywalk, also known as the Castle Rock Granite Skywalk awaits, offering breathtaking panoramic views of the surrounding countryside, including Albany, the Stirling Ranges to the north, and Mount Manypeaks to the south-east. The final climb to the Granite Skywalk can be challenging, but the magnificent views make every step worth it.
The Suspended Walkway
As you reach the base of Castle Rock, prepare to embark on a unique experience: the suspended walkway.
Spiralling around the granite outcrop, the walkway offers a different perspective of the park's landscape, with each step providing new sights to behold. The steady walk on the suspended walkway is an exhilarating and unforgettable part of the Granite Skywalk Castle Rock experience.
Though the hike to the suspended walkway is challenging, taking about an hour and a half to complete, the views and the sense of accomplishment when you get to the top make it all worthwhile. Feel your heart race as you traverse the walkway, taking in the stunning scenery and enjoying a one-of-a-kind adventure.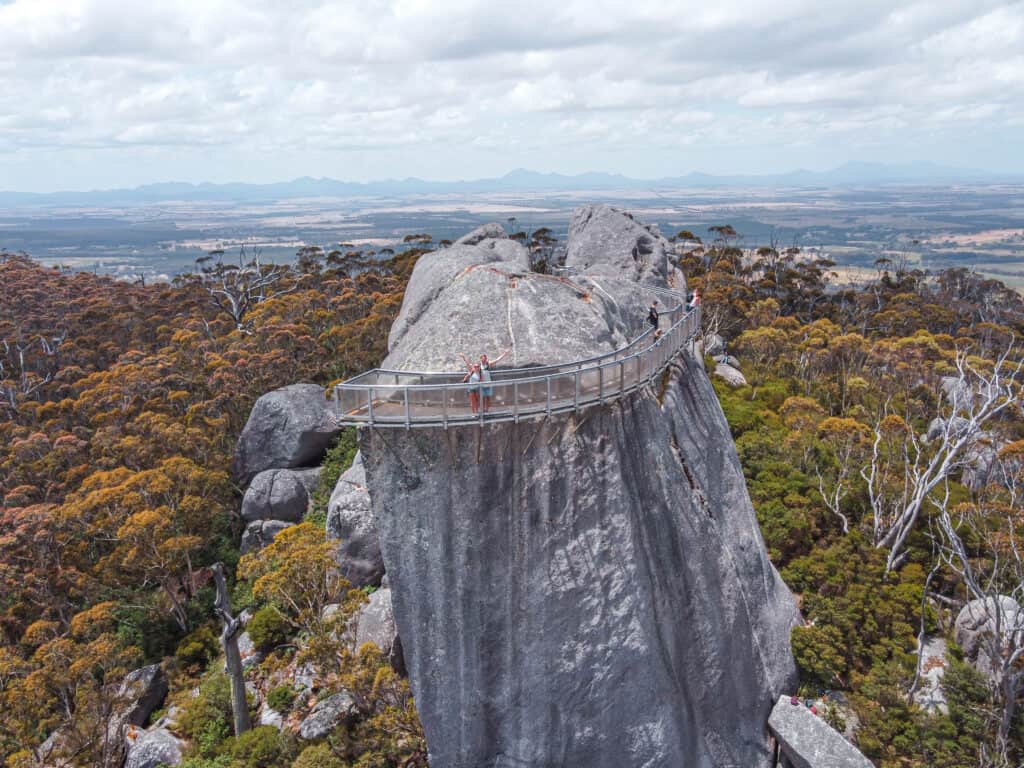 Conquering the Ladder Climb
The final hurdle to reach the Granite Skywalk is the 7-meter ladder climb. Challenging and steep, the ladder climb is not for the faint-hearted, but those who conquer it are rewarded with awe-inspiring views that stretch out over Porongurup National Park and beyond.
While the ladder climb may be intimidating, remember that people of all ages have completed it! With determination and a sense of adventure, you too can conquer the ladder climb and reap the rewards of the breathtaking views at the top of Castle Rock.
Preparing for Your Hike
Before embarking on your journey to Castle Rock and the Granite Skywalk, preparing for the hike is essential. This includes considering the weather conditions, ensuring you have appropriate clothing and footwear, and assessing your fitness level. The hike to Castle Rock is steep, so wearing comfortable clothes and sturdy, closed-toe shoes is crucial.
Remember to bring plenty of water to stay hydrated throughout the hike. It's also a good idea to let someone know your plans and expected return time, just in case of any issues.
If you have a drone, don't forget to bring it too. If not too windy, you can fly it and get fantastic footage from around the rock.
Weather Considerations
Weather in Porongurup National Park can be unpredictable, with hot summers, cold winters, and rainfall throughout the year. Temperatures can also drop significantly in the evenings, so it's essential to be prepared for various weather conditions.
When planning your hike, check the weather forecast and adjust your plans accordingly. Be prepared for sudden weather changes, and always carry appropriate clothing and gear to ensure your safety and comfort during your adventure.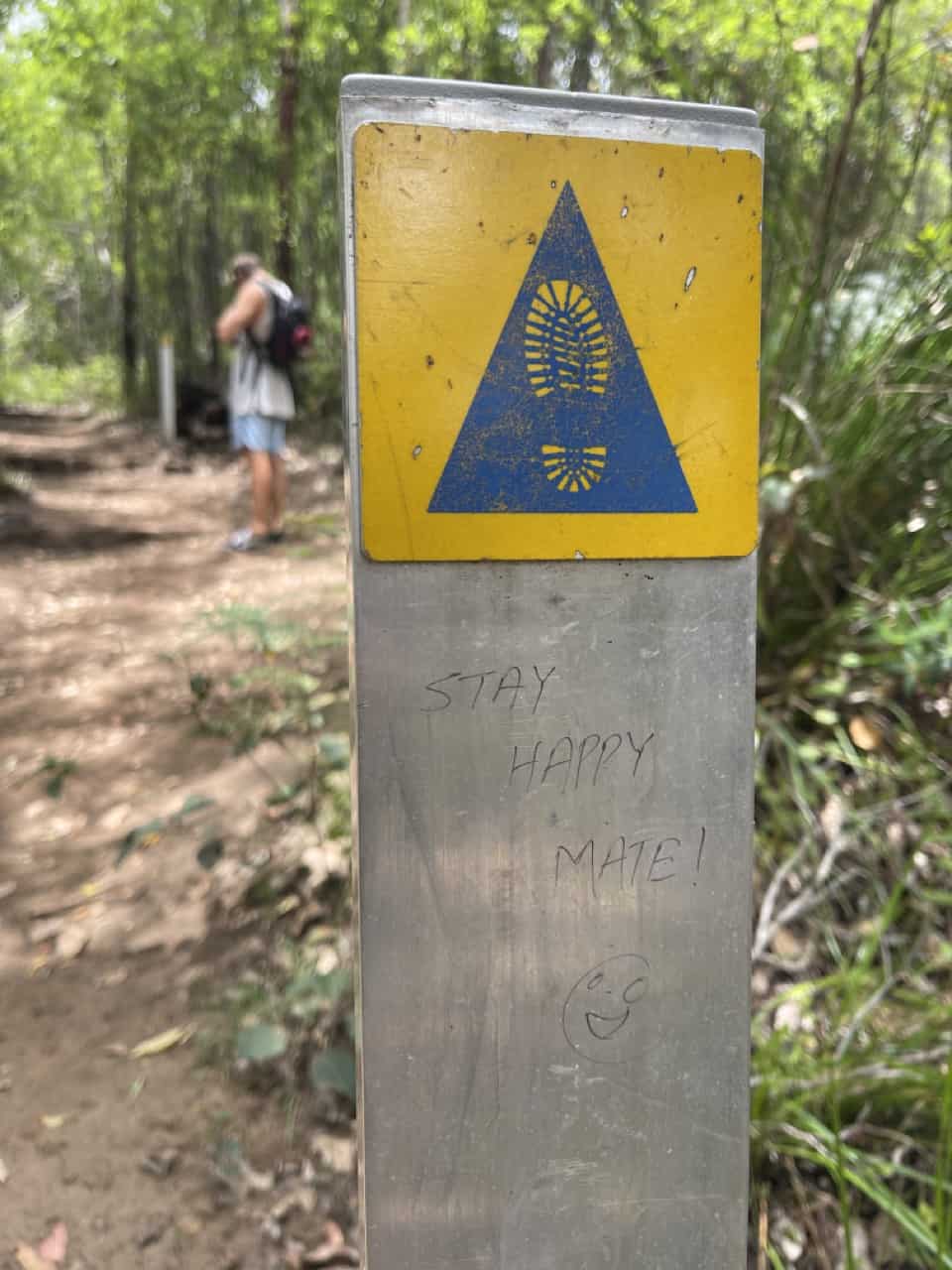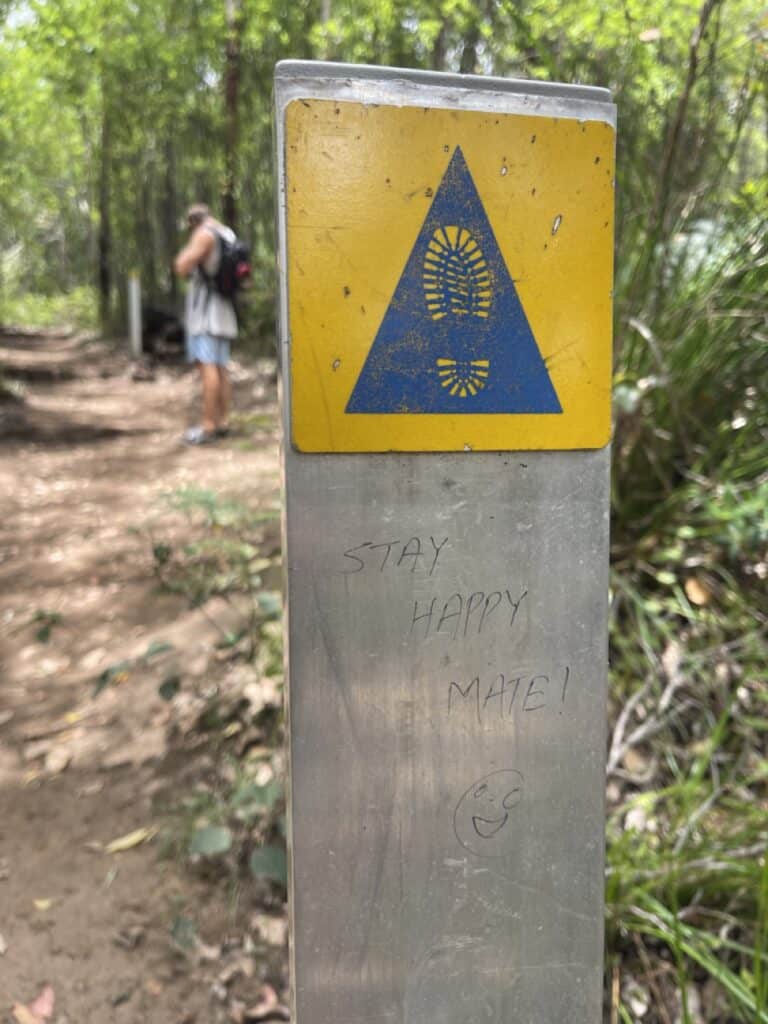 Fitness Requirements
Though the hike to Castle Rock is steep and requires a decent level of fitness, it can be completed by regular walkers and even children, as long as you pace yourself and take breaks when needed.
The final rock scramble and climb to the Granite Skywalk is a grade 5 trail, which is considered challenging. The castle rock walk trail offers an adventurous experience for those who dare to take it on.
Even those who are not avid hikers can enjoy the experience with proper pacing and rest. Families with children can also complete the hike by taking their time and allowing for plenty of breaks along the way.
Getting to Castle Rock Granite Skywalk
To get to Castle Rock, you can drive from nearby towns like Albany, Kojonup, or Mt Barker. To begin the hike, visitors must travel to the Castle Rock picnic area. It is situated along Mt Barker – Porongorups Road, around 40km from Albany. Need a car to explore Western Australia? You can rent one here.
Detailed directions to the Castle Rock site and the Granite Skywalk are available online to help you plan your journey. You can also click on the map below for specific directions:
Highlights Along the Trail
As you hike the trail to Castle Rock, you'll encounter several highlights that make the journey even more memorable.
One such feature is the fascinating Balancing Rock, a massive round granite boulder perfectly balanced on another round rock, defying gravity and capturing the imagination of all who pass by. This spectacle can be found near a massive granite outcrop, adding to the awe-inspiring landscape of the area.
Another highlight is the Karri Lookout, offering a fantastic view of the surrounding landscape, including the south coast of Western Australia. These fascinating landmarks, combined with the breathtaking views from the Granite Skywalk, make the Castle Rock trail an unforgettable experience for all who venture along its path.
Exploring Porongurup National Park
Beyond Castle Rock and the Granite Skywalk, Porongurup National Park offers a variety of attractions to explore. With diverse flora and fauna, other hiking trails, and opportunities for birdwatching and photography, the park is a haven for nature enthusiasts and adventure-seekers alike.
The park is mainly known for its ancient granite rocks and unique attractions, making it a must-visit destination for anyone seeking an outdoor adventure in Western Australia. So, after conquering Castle Rock, don't miss the chance to explore the rest of Porongurup National Park and uncover its many hidden gems.
Flora and Fauna
Porongurup National Park has an impressive array of plant species and wildlife. Visitors can encounter western grey kangaroos, brush tail wallabies, bandicoots, brushtail possums, honey possums, and various reptile species. The park also serves as a safe haven for invertebrate species, making it a biodiversity hotspot.
The best time to visit the park for wildflowers is during the spring months (September – November), when the park bursts into colour with an array of native blooms. With such a wealth of flora and fauna, Porongurup National Park is a paradise for nature lovers, offering endless opportunities for exploration and discovery.
Other Hiking Trails
In addition to the Castle Rock trail, Porongurup National Park offers several other hiking trails for visitors to explore. Trails such as Nancy's Peak and the Tree in the Rock trail cater to different difficulty levels and showcase varying scenery, allowing hikers to experience different aspects of the park.
Other trails in the park include Devils Slide, Nancy's Peak, Wansborough Walk, Bolganup Heritage Trail, Walitj Meil Walk Trail, and the Porongurup Summit Trail. Each trail offers unique experiences and challenges, making Porongurup National Park an ideal destination for hikers of all skill levels.
For a challenging but rewarding hike 60 km north of Castle Rock, you should try Bluff Knoll. You can learn more about this hike in this blog post.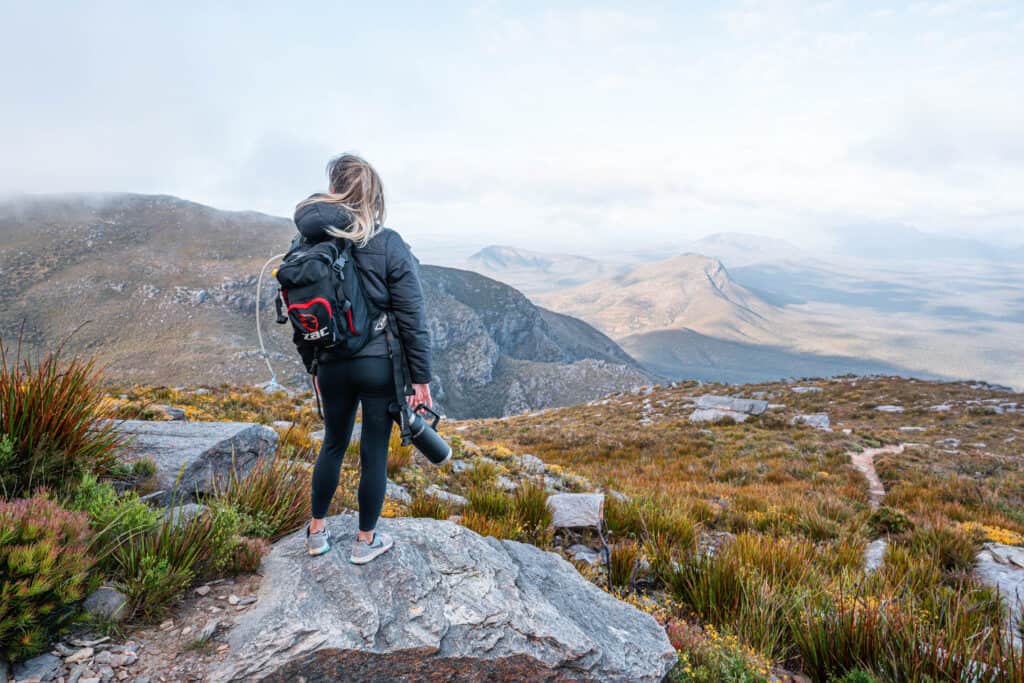 Accommodation and Dining Options
After a day of exploring Castle Rock and Porongurup National Park, you might be looking for a place to rest and refuel. Nearby accommodation options include campgrounds, boutique retreats, and the Porongurup Range Tourist Park, which offers powered and unpowered sites for camping or caravanning, as well as chalets for up to four people.
For dining, local eateries such as Maleeya's Thai Café provide delicious meals to satisfy your hunger after a day of adventure. With a range of accommodation and dining options to suit all tastes and budgets, you'll find the perfect place to unwind after exploring the wonders of Porongurup National Park.
Safety Tips and Park Regulations
When visiting Castle Rock and the Granite Skywalk, it's essential to prioritise safety and adhere to park regulations. Be cautious on slippery and uneven surfaces, and avoid overcrowding on the trail and the amazing steel structure. Make sure to follow park entrance fees and guidelines, which vary depending on the type of vehicle. The current price for a standard vehicle with up to 12 occupants, it's $15. If you're walking or cycling, there's no need to pay an entrance fee at the Castle Rock car park.
Additionally, always wear appropriate clothing and footwear for the hike, and let someone know your plans and expected return time. By following these safety tips and park regulations, you can ensure a safe and enjoyable experience at Castle Rock and the Granite Skywalk.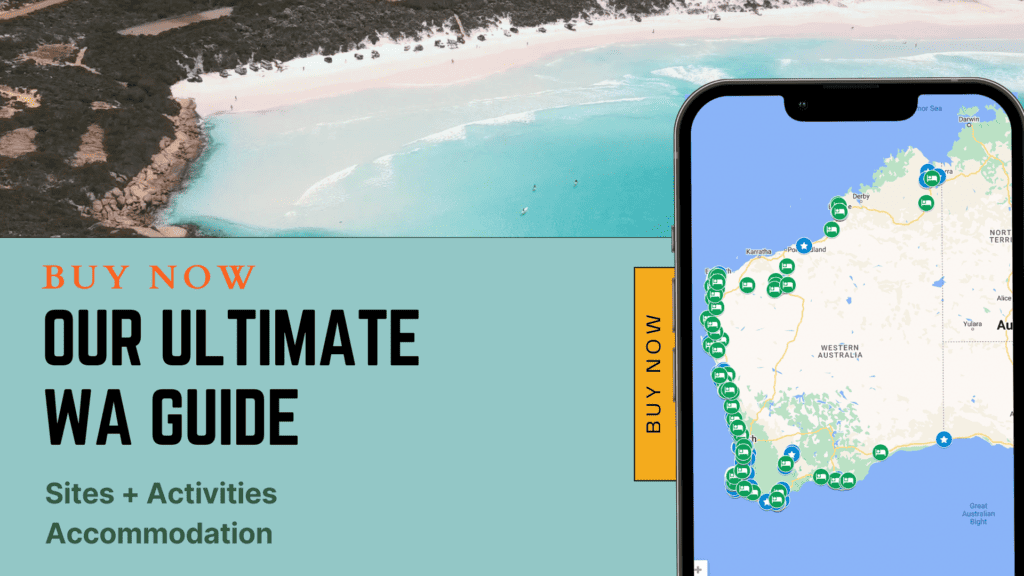 Summary
In conclusion, the Castle Rock Granite Skywalk offers a unique and thrilling experience in the heart of Porongurup National Park.
With its challenging hike, awe-inspiring views, and unforgettable suspended walkway, it's an adventure you don't want to miss. So pack your bags, lace up your hiking boots, and get ready to conquer Castle Rock and the Granite Skywalk, creating memories that will last a lifetime.
Frequently Asked Questions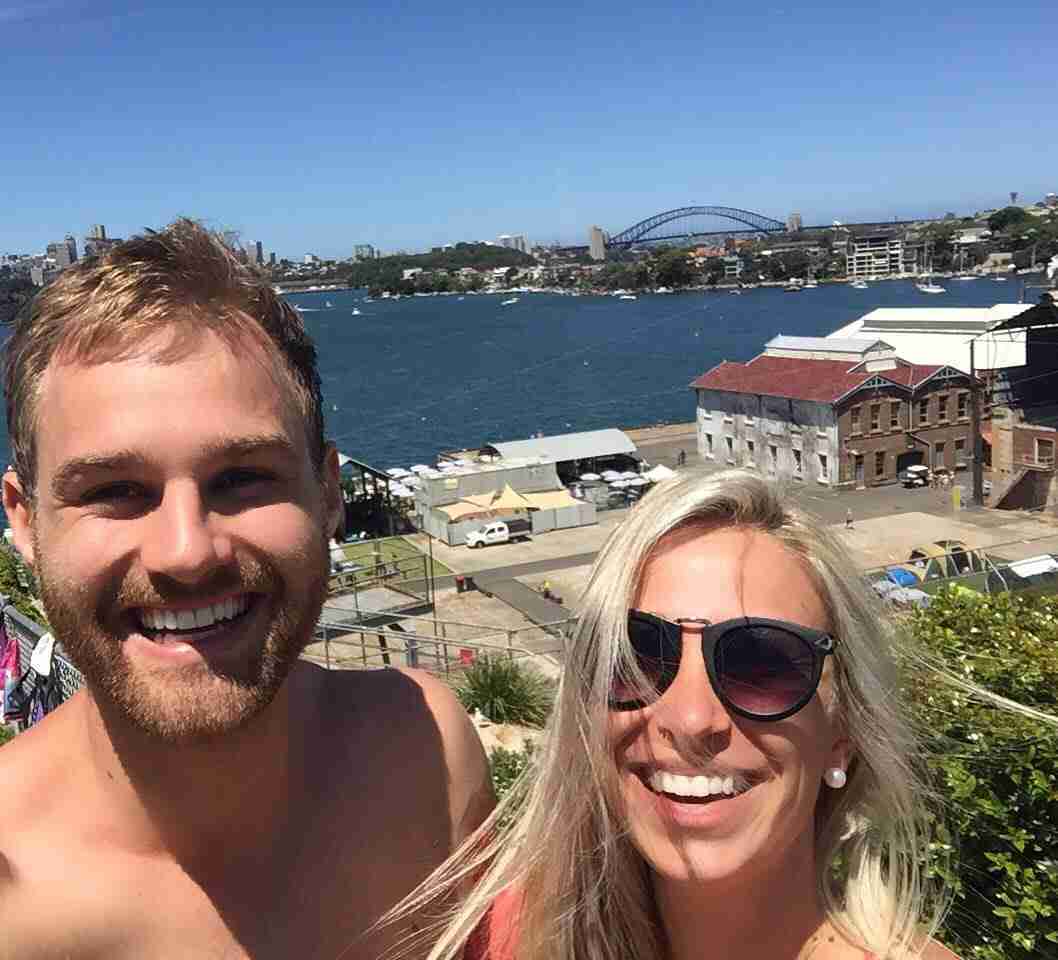 Wade & Dani
Hi! We're Wade and Dani, We're currently travelling around Australia in our 2017 Mercedes Sprinter Camper van and sharing our best experiences, stories, reviews and adventures as we go along. Make sure you follow us on Instagram @wadeanddani