How to find the Best Rock Pool in South Australia at Point Brown
South Australia's Eyre Peninsula is home to some of the most breathtaking scenery in the country, and it's also home to one of the best-kept secrets around – Point Brown's rock pools.
Not only are these rock pools a beautiful place for a day out, but they are also located at the perfect destination for camping and relaxing.
Let's take a closer look at why you should stop at Point Brown and its fantastic rock pools when exploring South Australia.
How to get to Point Brown
Point Brown is a mere 30 minutes from the picturesque Smoky Bay and about an hour's drive from Streaky Bay in South Australia.
Getting to Point Brown is a relatively easy journey, and the only way to get there is by car, but you do not need a 4WD. Our van is 2WD, and we got there just fine by taking our time. Keep in mind that road conditions can change depending on the weather.
Need a rental car to explore South Australia? Book here
You can follow this map to get to Point Brown or follow the instructions below:
If you are coming from Smoky Bay, follow Flinders Highway south and turn right onto Point Brown Road, a corrugated and long unsealed road.
If you are coming from Streaky Bay, drive north on Flinders Highway for about 65km and turn left onto Point Brown Road.
As we said above, Point Brown Road is a long and very corrugated road, so make sure you take it easy.
Point Brown Camping
We loved this place so much that we spent three nights there!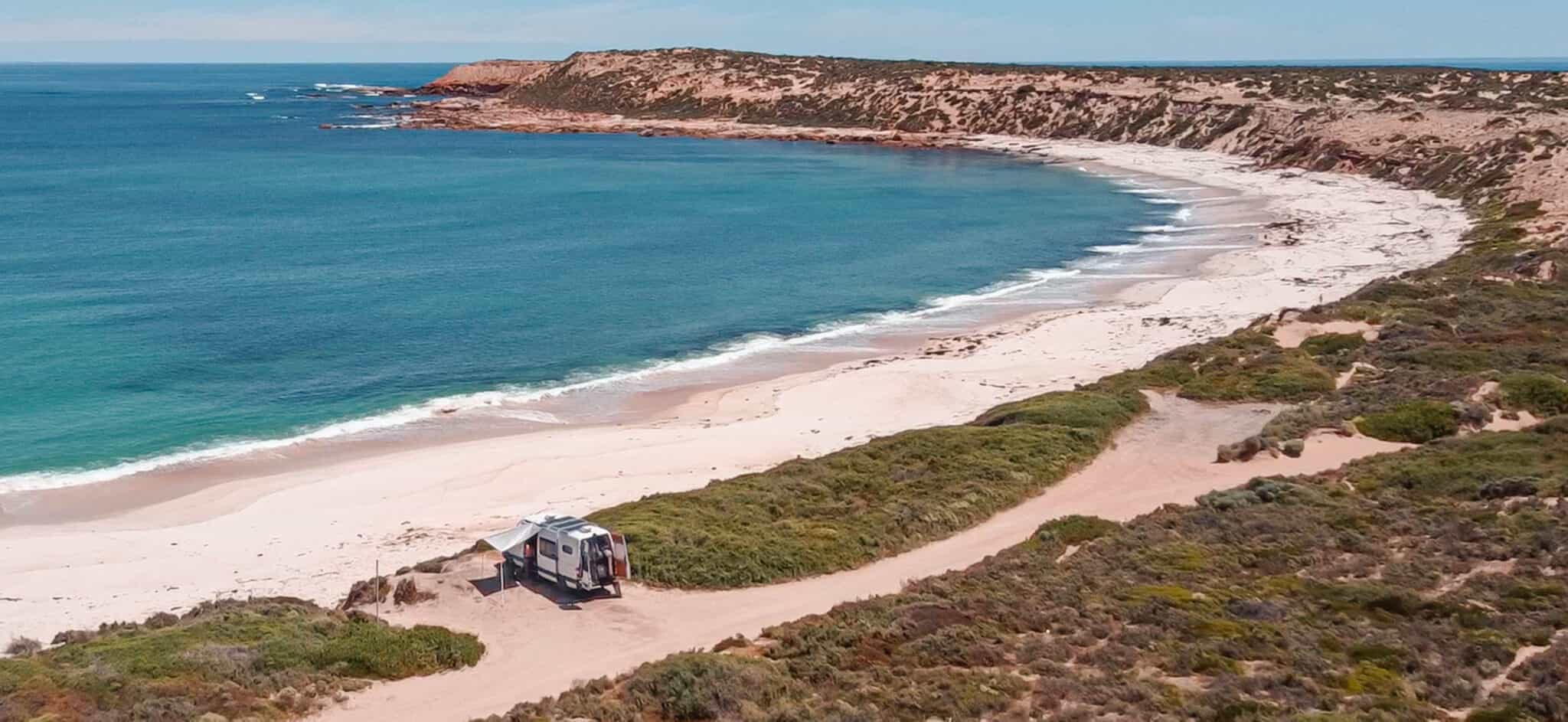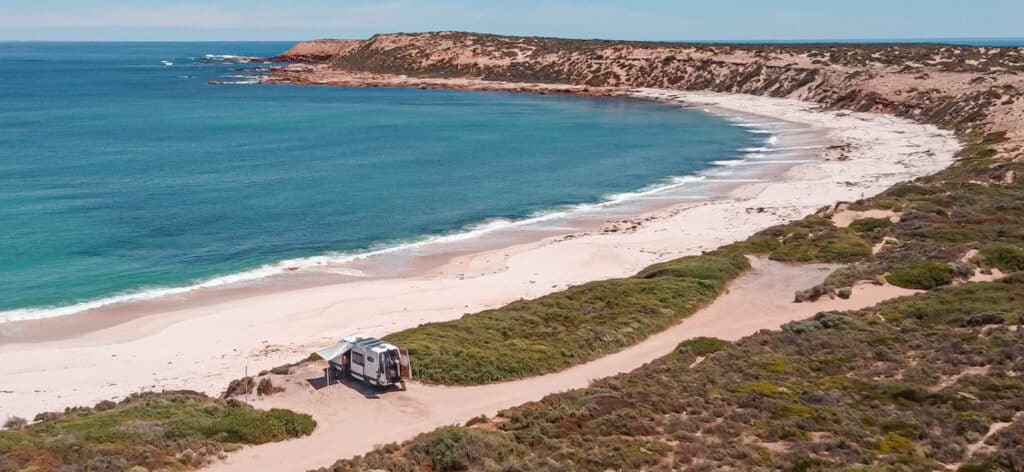 Camping at Point Brown is entirely free of cost. No amenities are available; bathrooms and rubbish bins are non-existent, and cellphone reception is weak. Make sure you bring all the necessary supplies that you need during your stay while also making sure to leave behind zero traces when leaving.
Point Brown is not part of a national park, so pets are allowed 🙂
We "only" stayed at Point Brown for three nights because we ran out of food and water. We will be more prepared next time as it was hard to say goodbye to this fantastic place.
The best thing about camping in Point Brown is that there are plenty of spots to find shelter from the wind because of its shape and location. We recommend getting there early so you can explore the many camping sites available and choose the best one. You can stop and camp anywhere you want, so find the spot you like, sit back and enjoy.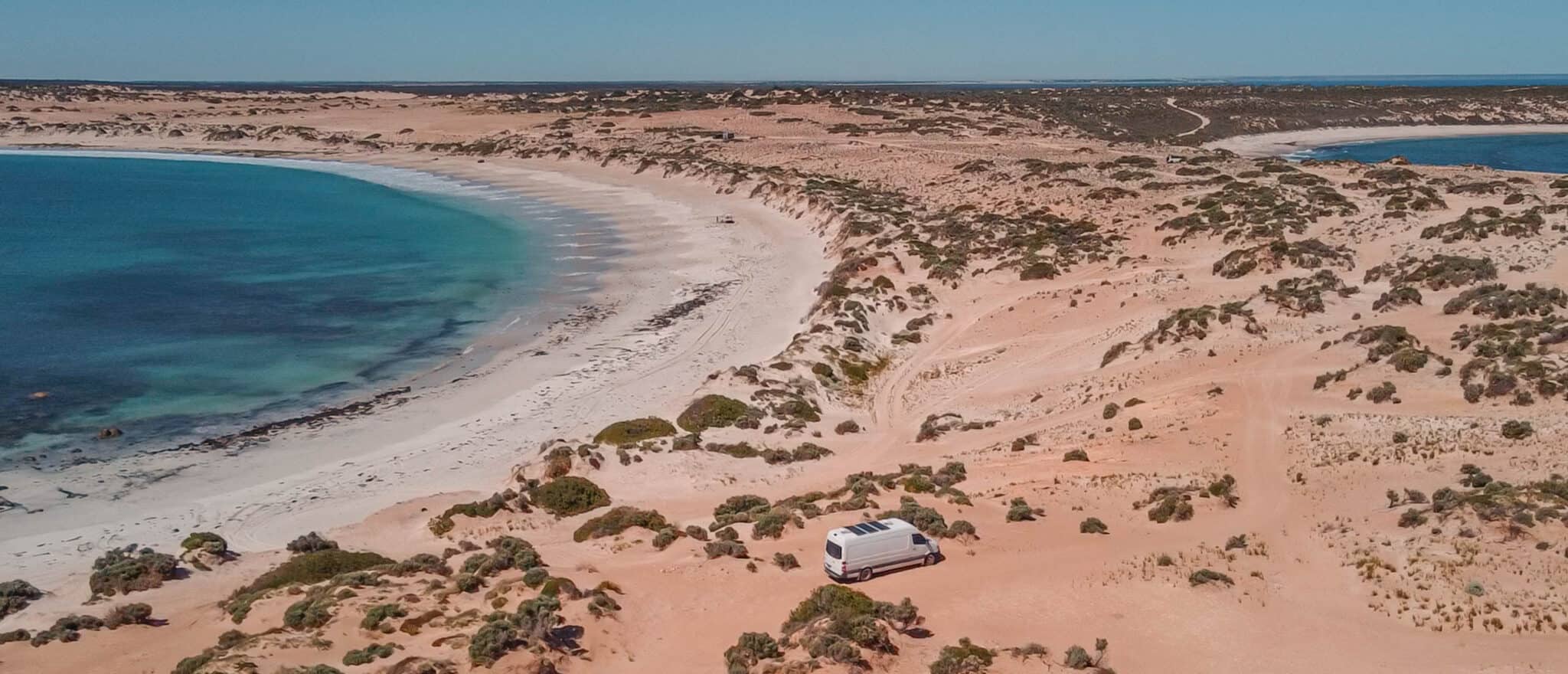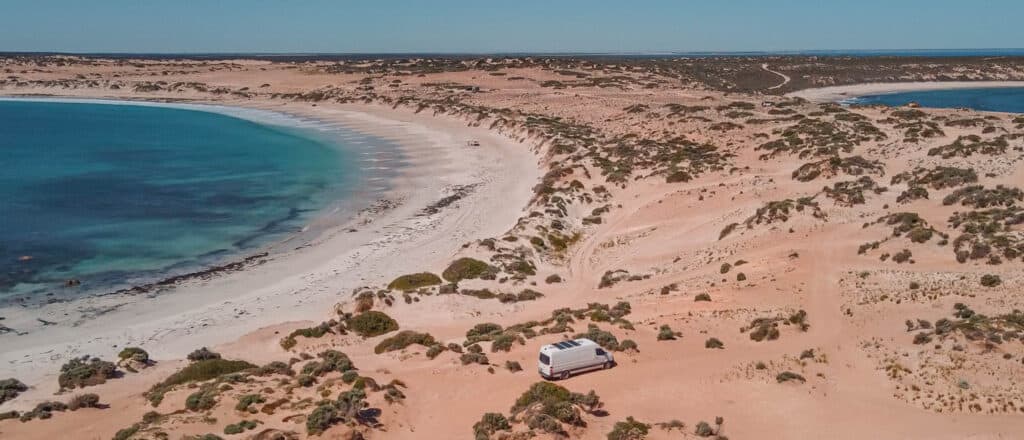 We moved sites a few times during our stay to be protected from the wind as it changed directions.
Point Brown is a historic whaling site with many fishing and swimming spots nearby. If you are lucky, you might see dolphins frolicking in the bay. We saw dolphins every day we were there, at different times of the day. It felt like this was their home.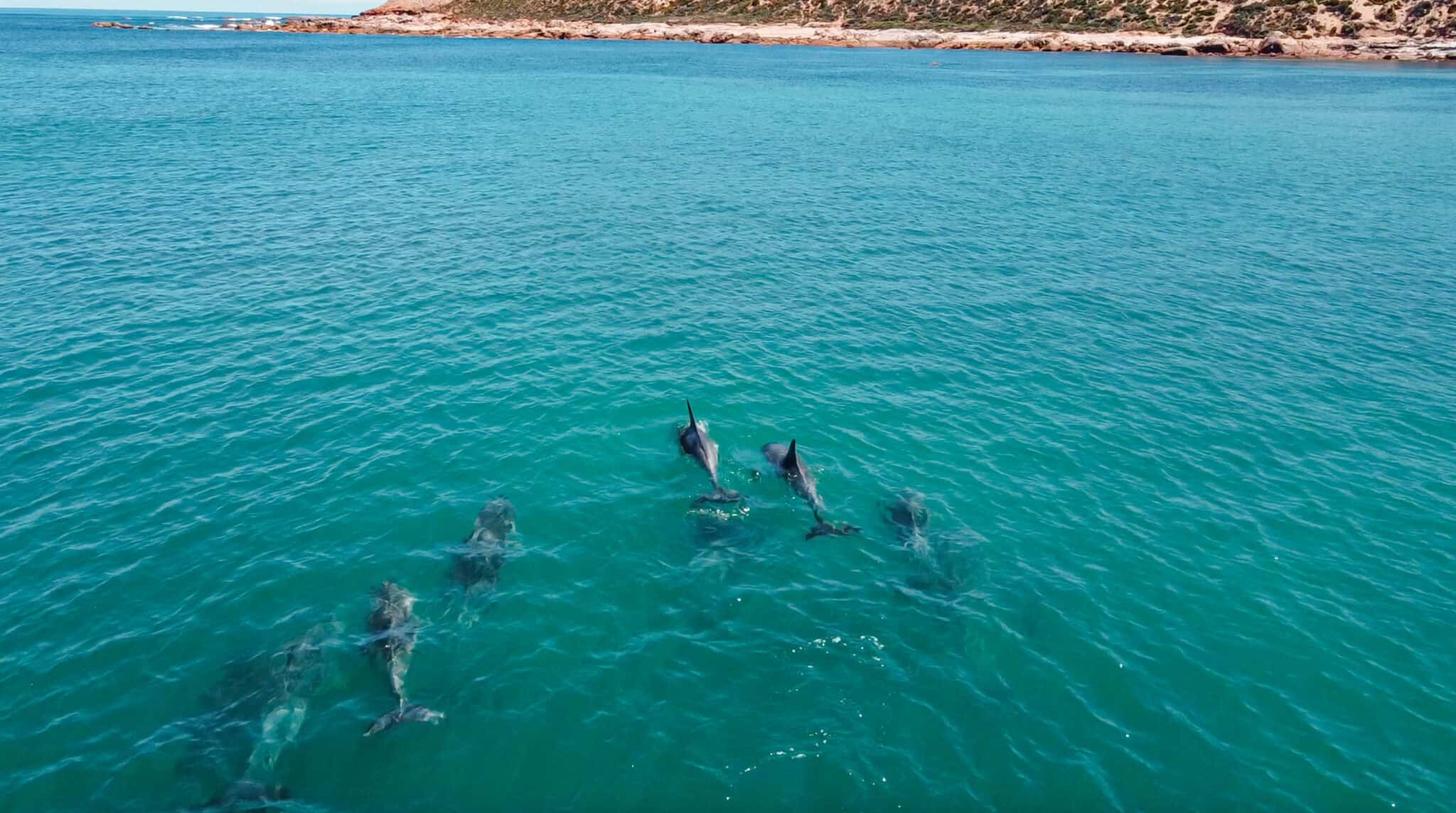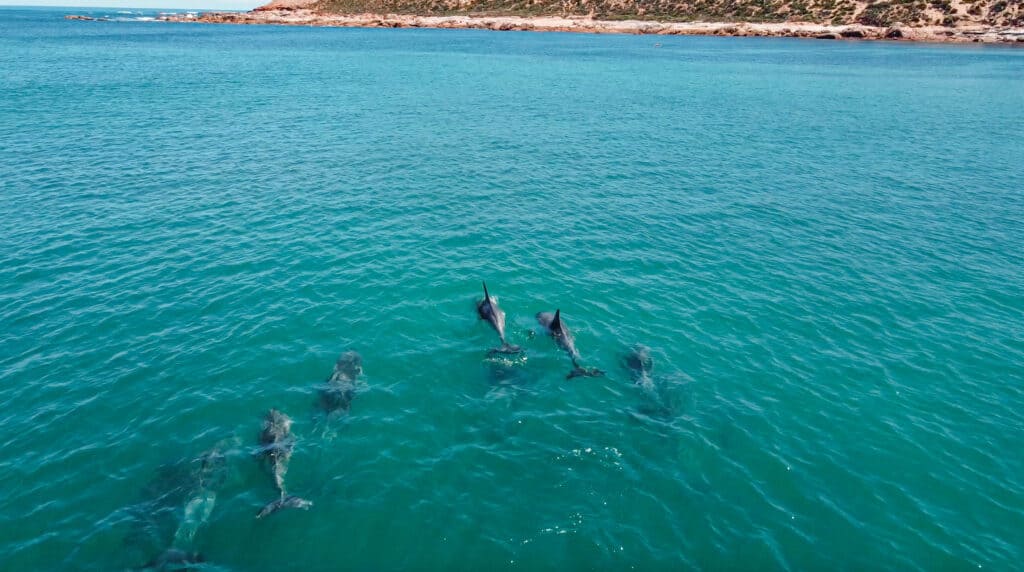 How to find the best rock pool in South Australia
Follow the instructions below, and you should have no trouble finding this amazing rock pool located on the Eyre Peninsula.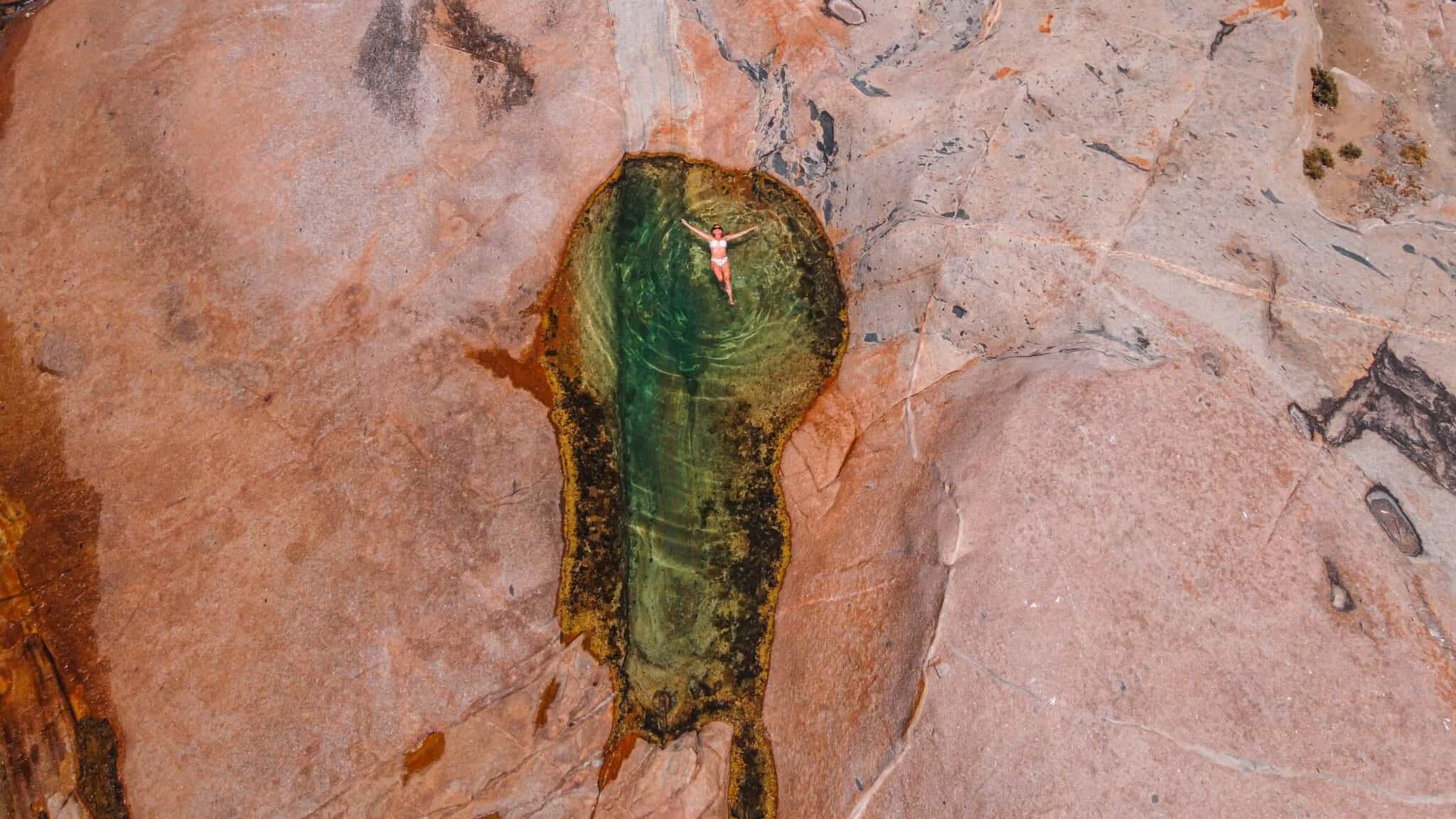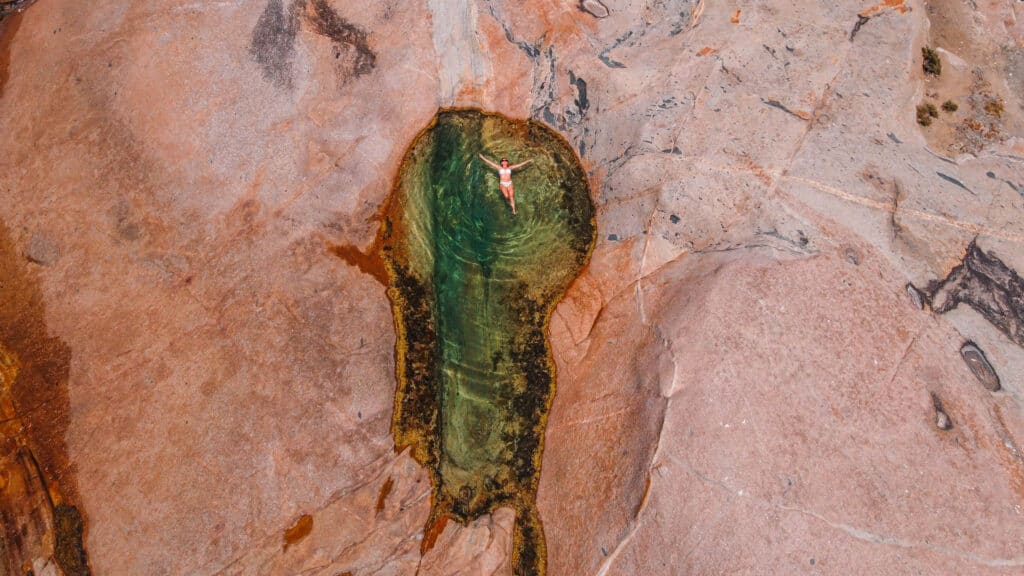 Before you reach Point Brown Rd's very end, take the narrow lane on your left-hand side. To clarify, it is NOT when you get to the very end of the road or the edge of the cliff, but it's the little left-hand road just before that;
Follow this lane until you get to a larger clearing where you can park and camp;
If you have a 4WD, you can keep driving a bit longer, but if not, park your car and follow the 4WD track on foot and you will get to a point where you can walk down to the rocks below;
The rock pool is hidden from sight at this angle, but walk around down there, and you will find it!!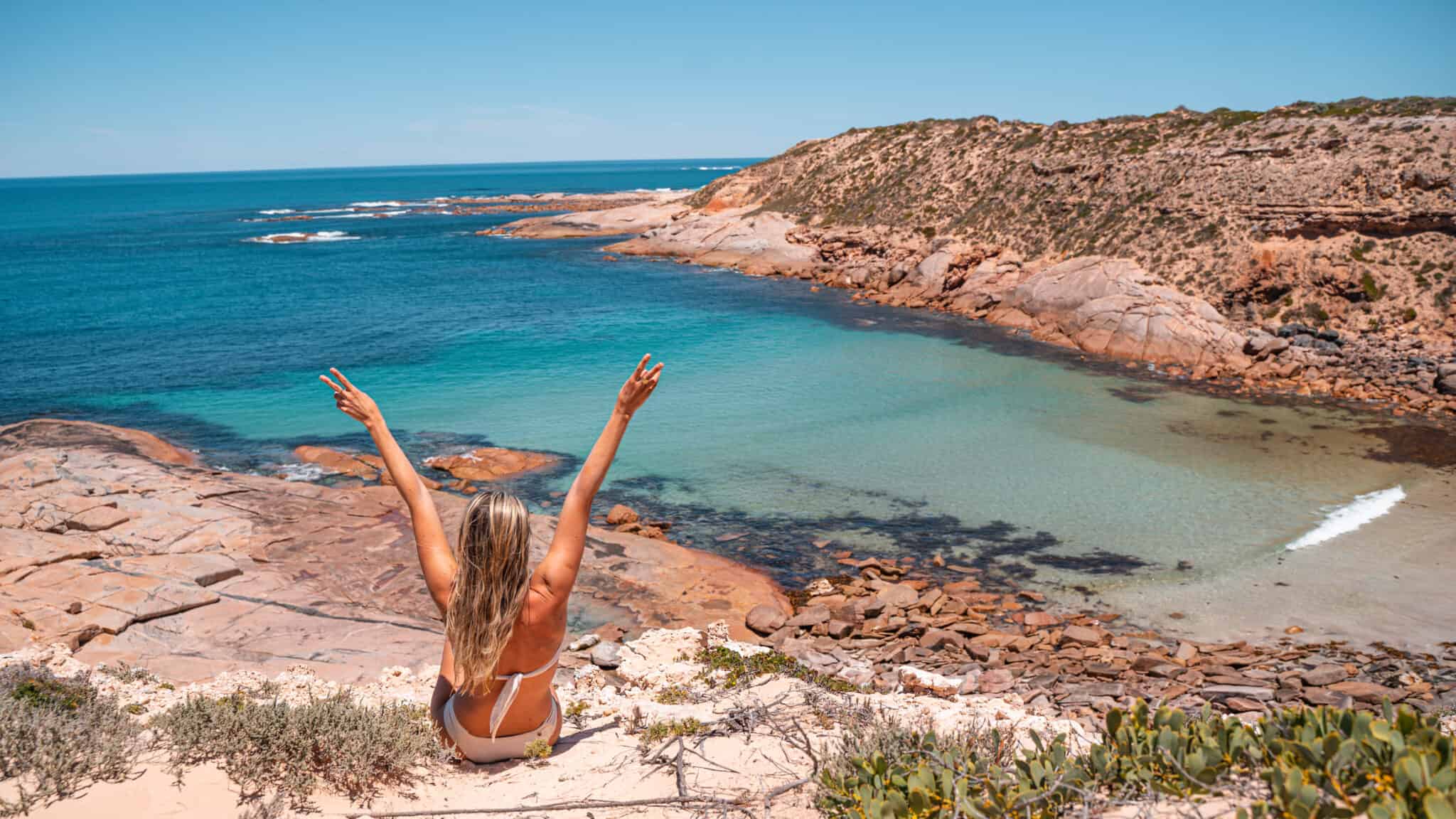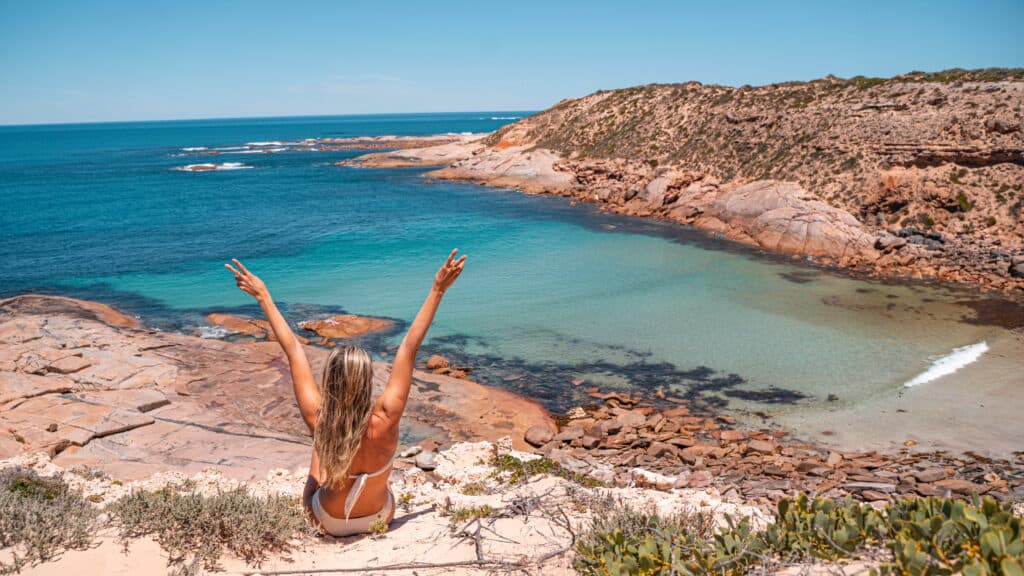 Good luck, and happy rock pool hunting!!