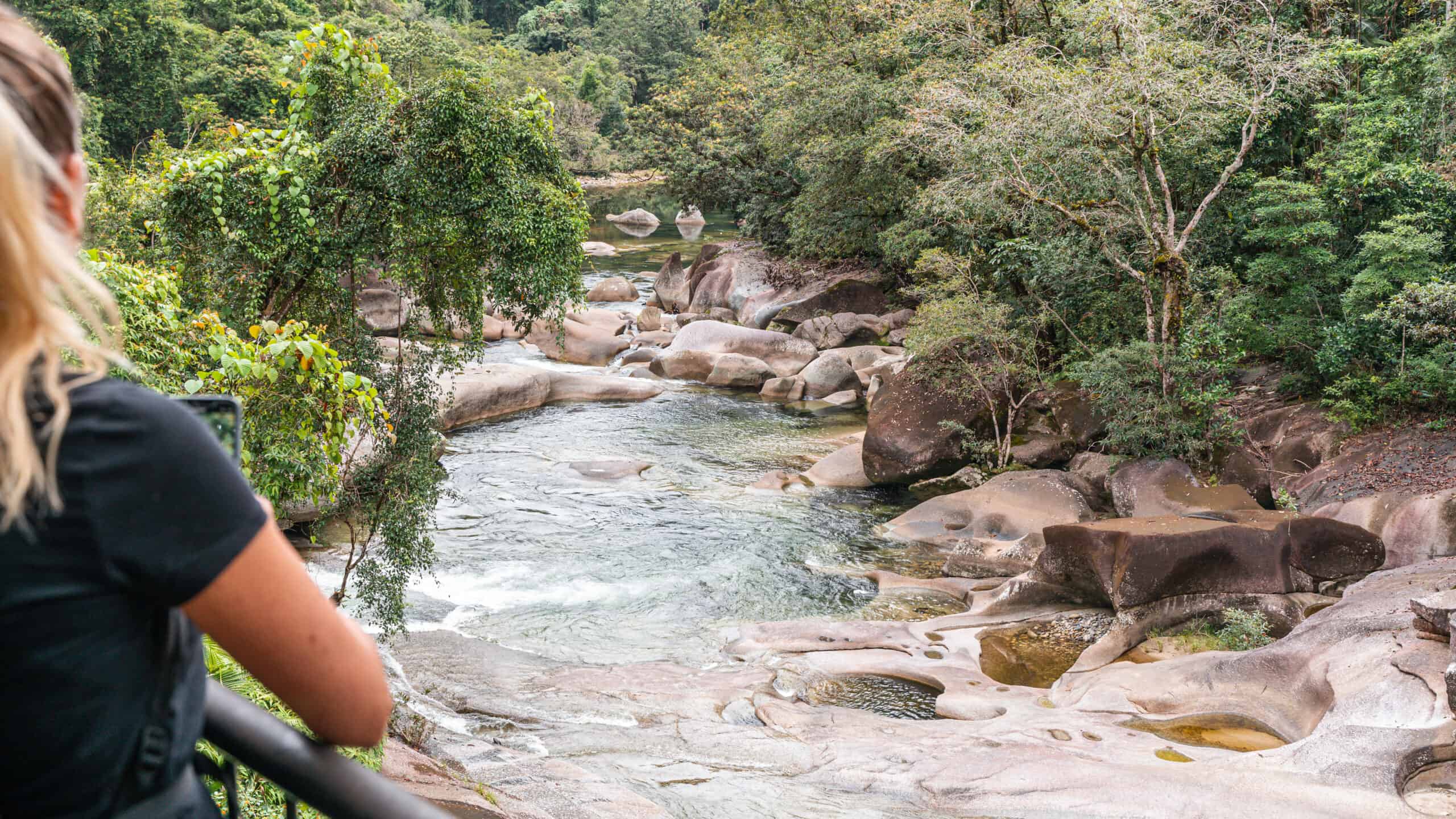 Babinda Boulders and Devils Pool, Cairns – Your Ultimate Guide
Babinda Boulders are a must-see for anyone visiting Cairns. Located an hour's drive from Cairns in Far North Queensland, these unique rock formations offer a great day out for the whole family.
Devils Pool is another nearby attraction that is well worth a visit. Here's everything you need to know about these two Cairns landmarks, including how to get there, when to go and what to expect.
About Babinda Boulders
Babinda Boulders, located in Far North Queensland's tropical rainforest, is one of Cairns' most popular tourist attractions, and it's easy to see why. It is a serene oasis where you will find lots of spectacular swimming holes. 
This natural wonder consists of huge granite boulders carved over time by the local creek. The boulders range in size from small rocks that you can easily fit in the palm of your hand to massive rocks that are taller than a person.
There is no fee to enter Babinda Boulders park.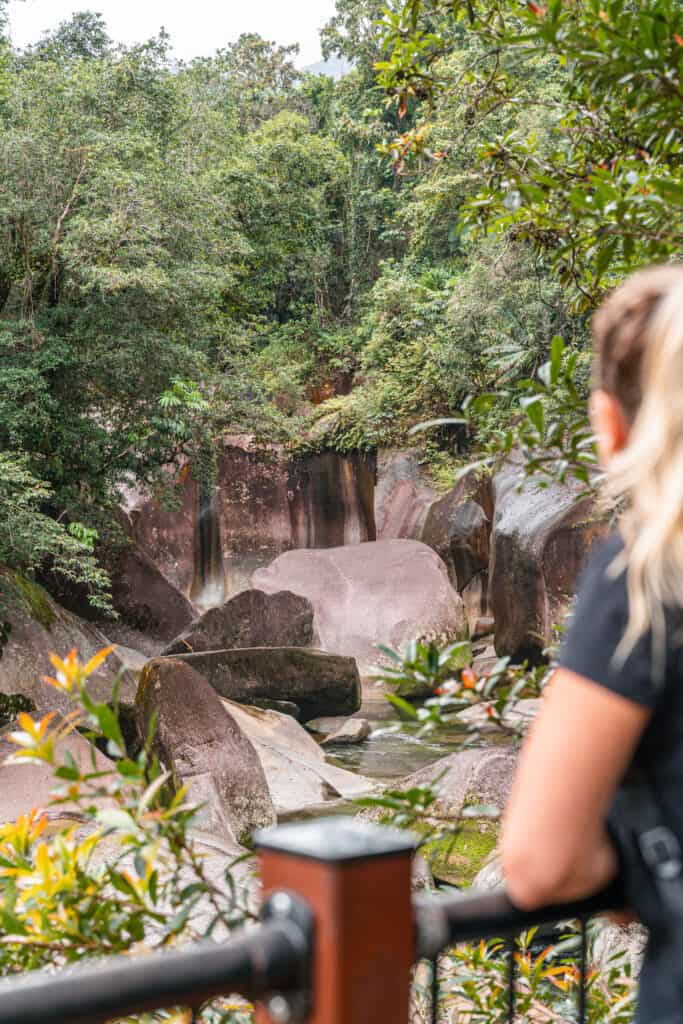 Getting to Babinda Boulders
Babinda Boulders is located just off the Bruce Highway, about 65 kilometres south of Cairns. If you're driving from Cairns, head south along Bruce Hwy/A1 for about 1 hour and turn right into the town of Babinda.
When you get to Babinda, follow the signs to the swimming hole. Boulders Rd is the main road. Just drive until it ends, and you'll see a big parking lot. The Babinda Boulders car park is 7kms west of the town.
It's a short walk from the car park to the Boulders, and there are toilets, cold showers, and plenty of sheltered picnic tables and barbecues along the way if you fancy stopping for lunch.
If you don't have a car you can either hire one here or book a tour. There are plenty of tours departing from Cairns, we have linked 2 that we recommend below:
When to go
Babinda Boulders is open all year round, but the best time to visit, in our opinion, is during the wet season for more spectacular water flow and cascades.
Because Babinda Boulders is located in Far North Queensland, it experiences what is known as a "tropical winter". This means that between May and November, temperatures are cooler, and humidity is lower than at other times of the year. December to April are considered the "wet season" months when average temperatures hover around 30 degrees Celsius and rainfall is more frequent. So, if you don't mind getting wet (and we mean really wet – during this time of year, it can rain up to 200 millimetres in 24 hours!), then any time between December and April is ideal for swimming at Babinda Boulders. Just be sure to pack your bathers and insect repellent!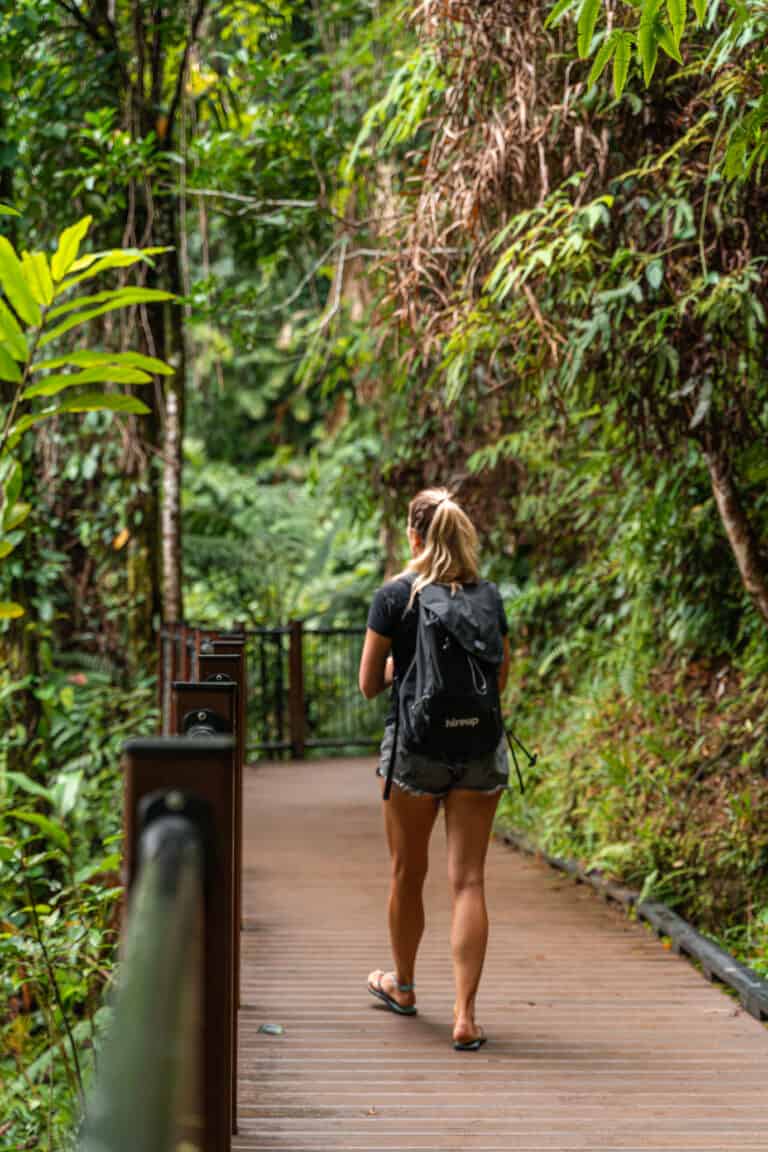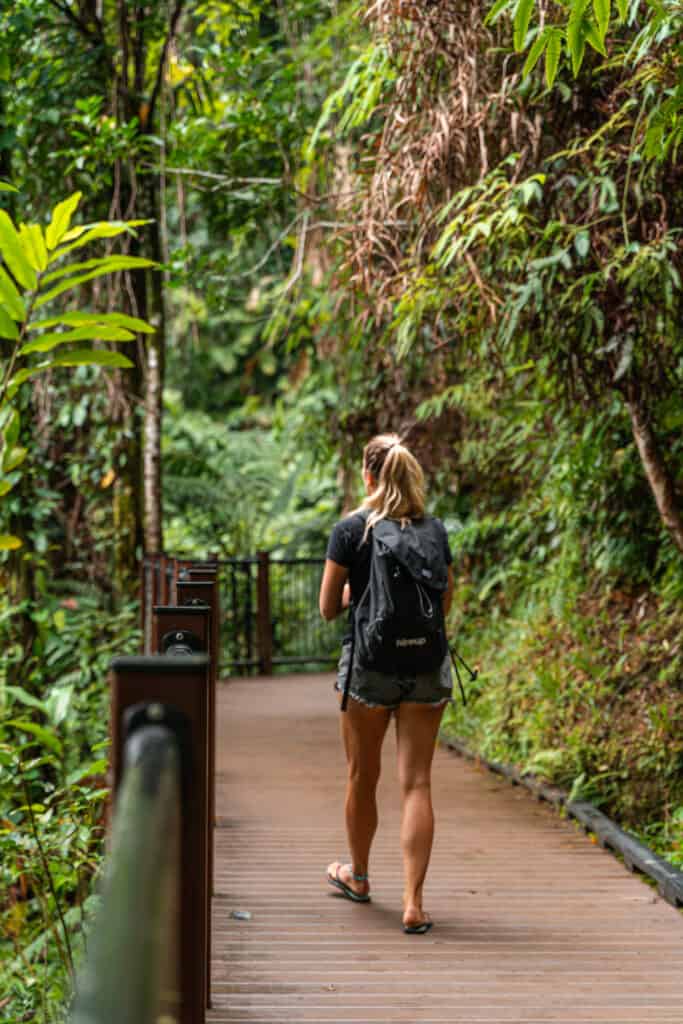 Babinda Boulders: What to Expect
After parking your car, follow the concrete walking track down to the central swimming hole. The main pool at Babinda Boulders is wide and waist-deep, perfect for a refreshing swim.
The water is cold but crystal clear, and the Babinda Boulders swimming hole is surrounded by the lush tropical rainforest, making the place that much nicer. Be aware that this swimming hole can get very busy.
If you would prefer a more solitary experience, take the Goldfield Trail from the north-western end of the car park. The path will follow upstream along Babinda Creek. Follow the main track until you see a second side track on your right. This will bring you down to the river, only about 200m away. You'll come across many rocks and boulders in this section of the river. There are several huge ones for which the region is famous.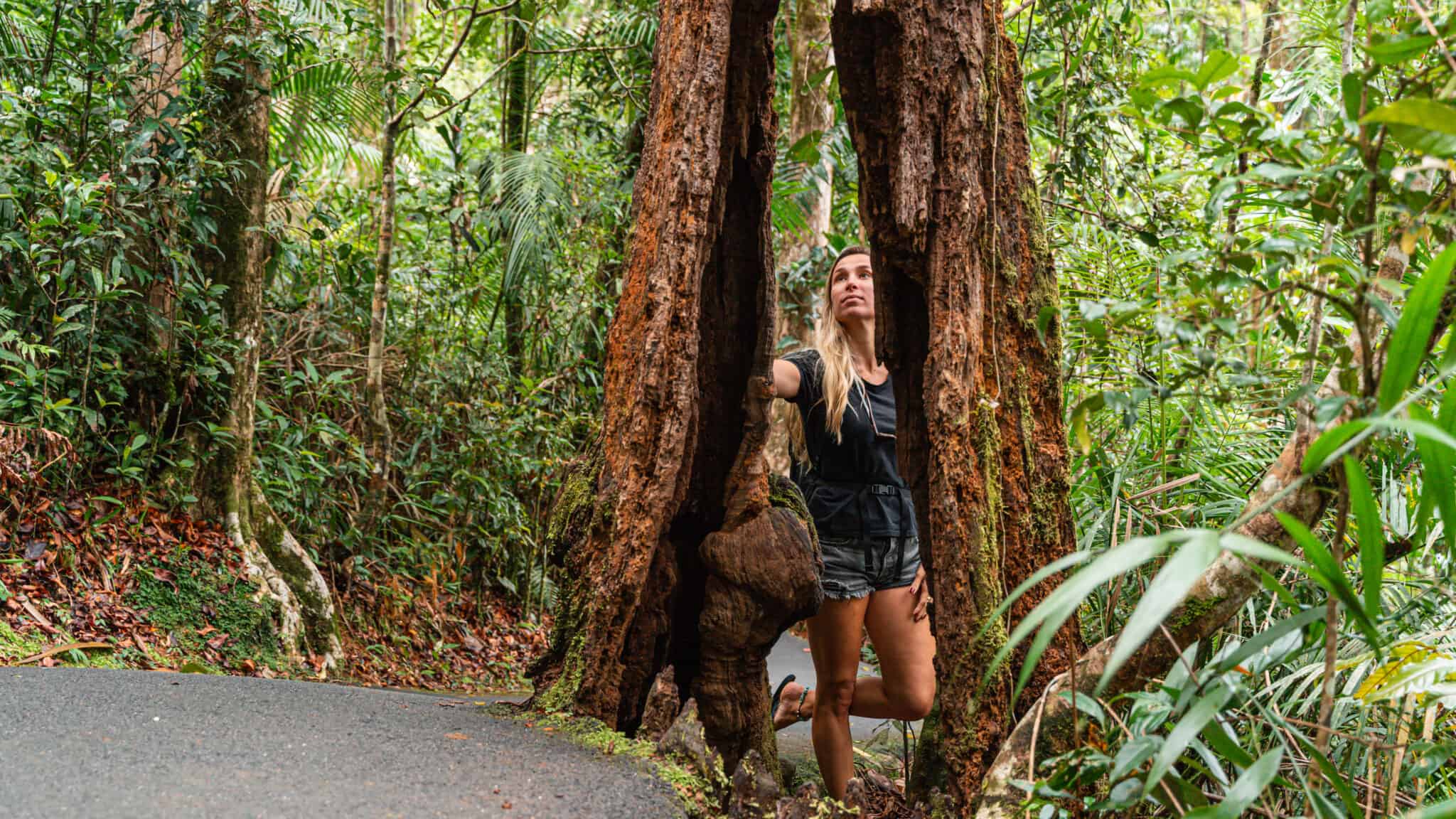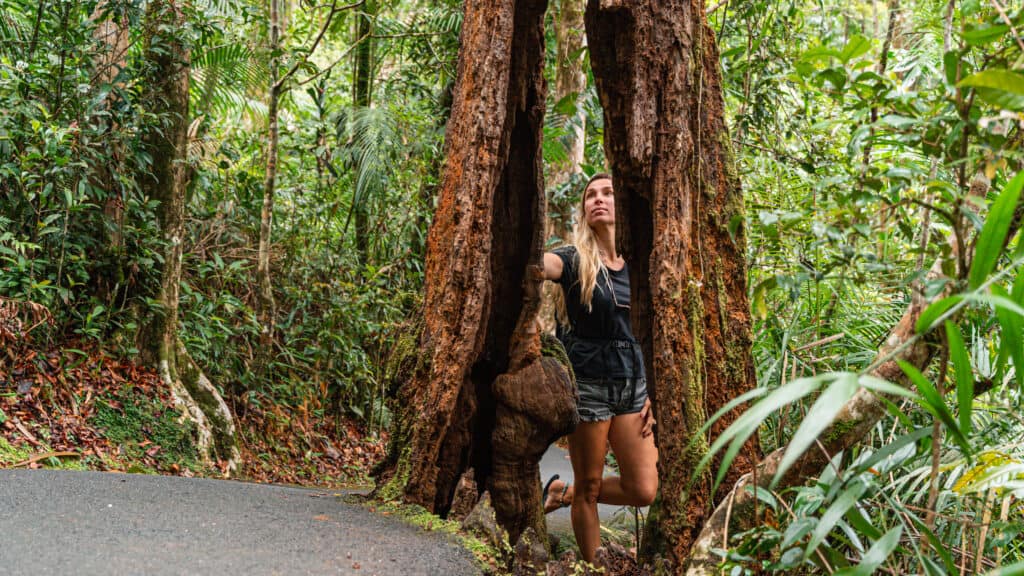 Devils Pool
One of the highlights of Babinda Boulders is Devils Pool, a natural pool carved out by the creek.
The Devil's Pool walk is a short, 700-metre walk from the Babinda Boulders swimming hole down a rainforest path with three wooden platforms.
Devils Pool is off-limits to swimmers since it's too hazardous (since 1959, 20 deaths have been recorded here). If the water appears to be calm, some people choose to swim there, but it is dangerous even if the water appears to be tranquil.
Not only are the rocks slippery, and the boulders cause strong currents in the swimming hole, but there is also an Aboriginal legend in the surrounds of the Devils Pool that some people believe caused the deaths in the area.
The Babinda Boulders Devil's Pool Legend
The Babinda Boulders is not only a stunning swimming hole with spectacular mountainous scenery, but it also has important cultural significance for the local Aboriginal people.
According to the legend, a beautiful young girl named Oolana from the Yidinji tribe married a respected elder named Waroonoo from the same tribe. Not long after their marriage, another tribe moved into the area, and a handsome young man name Dyga came into her life. They fell in love but realised they were committing an adulterous crime, so they escaped their tribes and ran away.
They were captured, but Oolana could escape and, as a protest, jumped into the still waters of what is today known as Babinda Boulders. She called for Dyga to follow her, and as he hit the waters, her anguished cries for her lost lover turned the calm waters into a rushing torrent, and the land shook with sorrow. Huge boulders were scattered around the creek, and Oolana disappeared among them.
The aboriginal legend says her spirit still guards the boulders, and her calls for her lost lover can still be heard.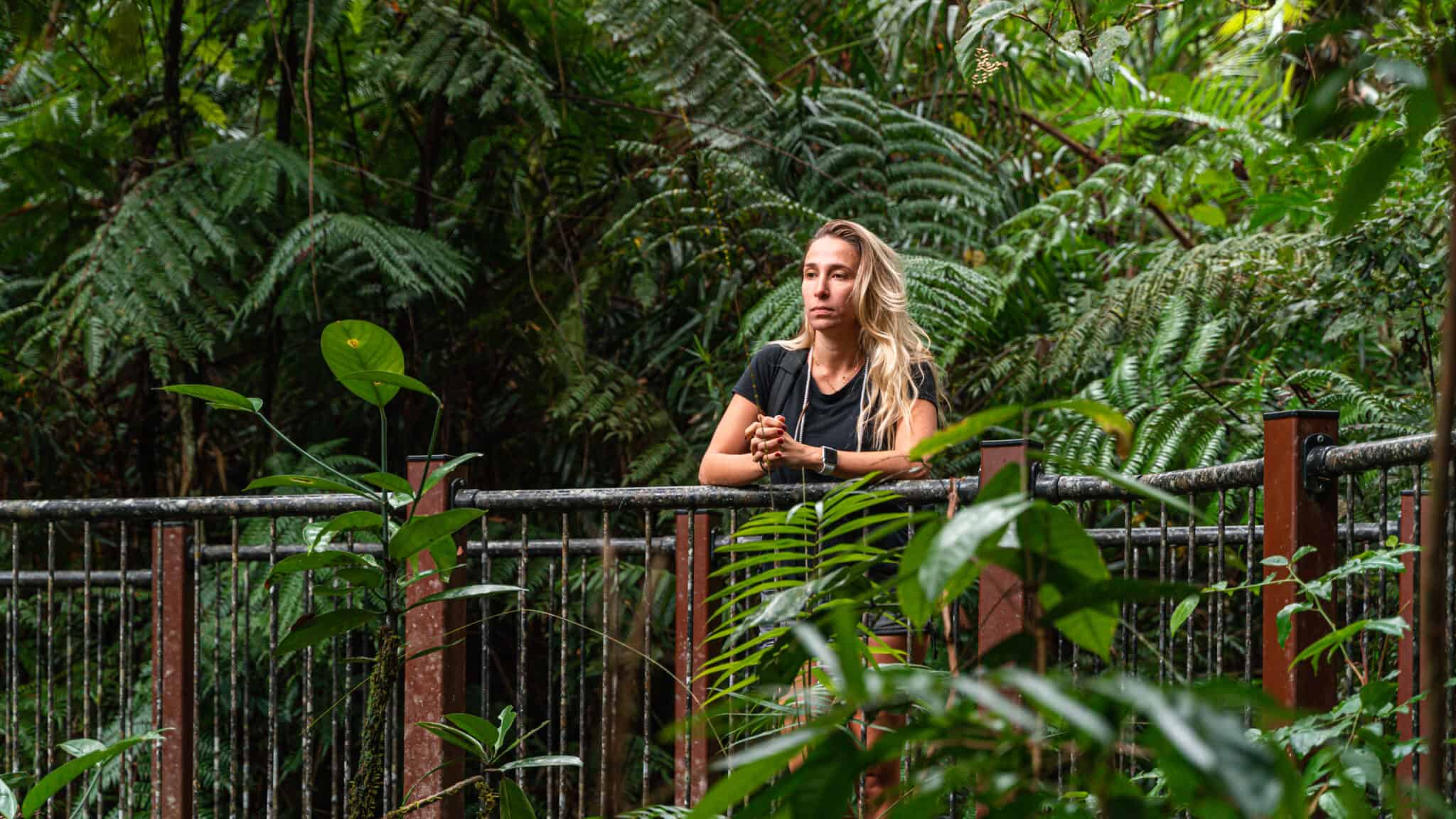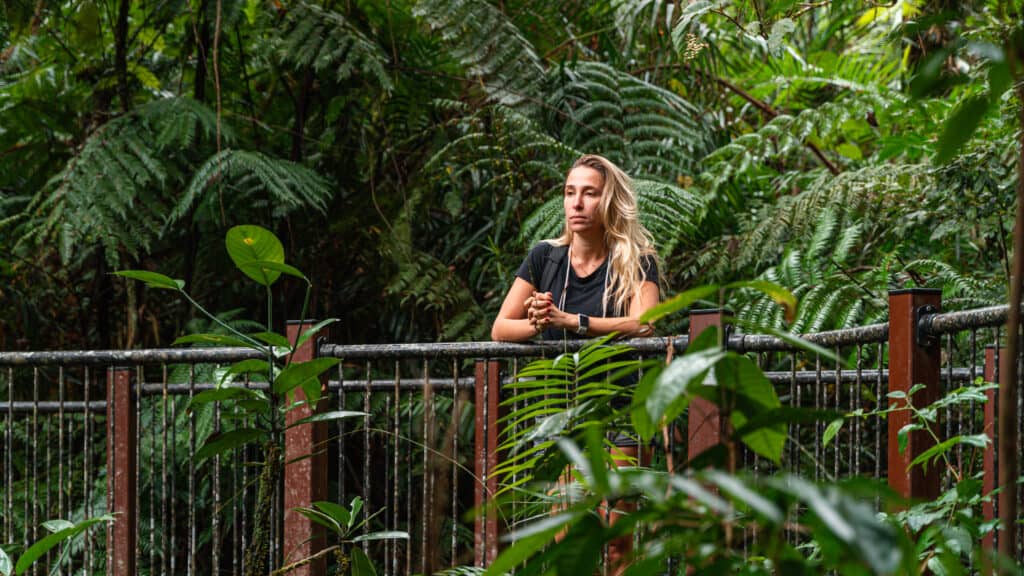 Camping in Babinda Boulders
If you are into camping, Babinda has two incredible and very accessible options:
Boulders Camp Area
This free camping ground with toilets and cold showers is within walking distance of the swimming holes in Babinda Boulders. Pets are not permitted at this campsite, but it is accessible to RVs, camper trailers, caravans and tents.
Reviews for this place in Wikicamps say it gets jam-packed, so get there early if you want to get a spot. There is a limit of 72 hours for your stay.
Babinda Rotary Park Rest Area
You can stay at the Babinda Rotary Park Rest Area in exchange for a donation. The campsite has toilets, hot showers, drinking water, a dump point and you can go for a swim in the river.
It is accessible to motorbikes, RVs, camper trailers, caravans and big rigs. Camping in tents is allowed.
Where to stay near Babinda Boulders
There are plenty of accommodation options available in Cairns if you're looking for somewhere to stay near Babinda Boulders. For those on a budget, there are several backpacker hostels in central Cairns where you can get a bed for as little as $20 per night.
If you're after something a little more luxurious, there are plenty of hotels and resorts. Make sure you book early, as accommodation gets booked quickly during peak season!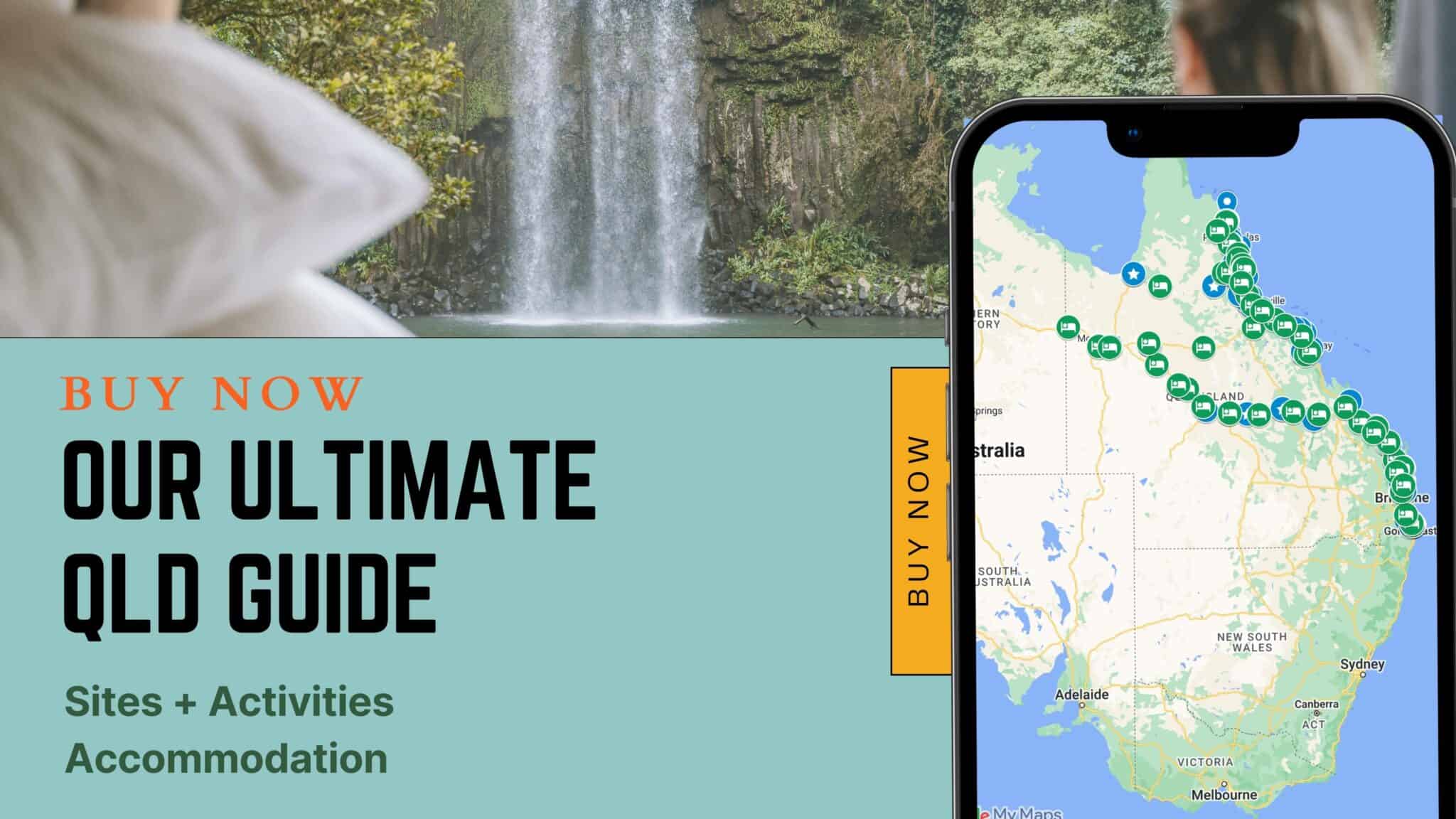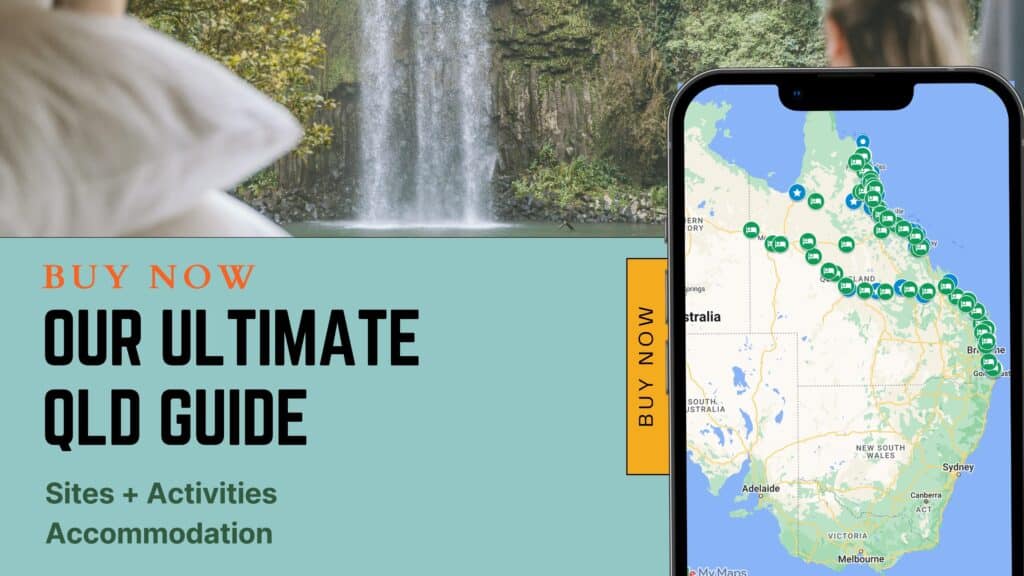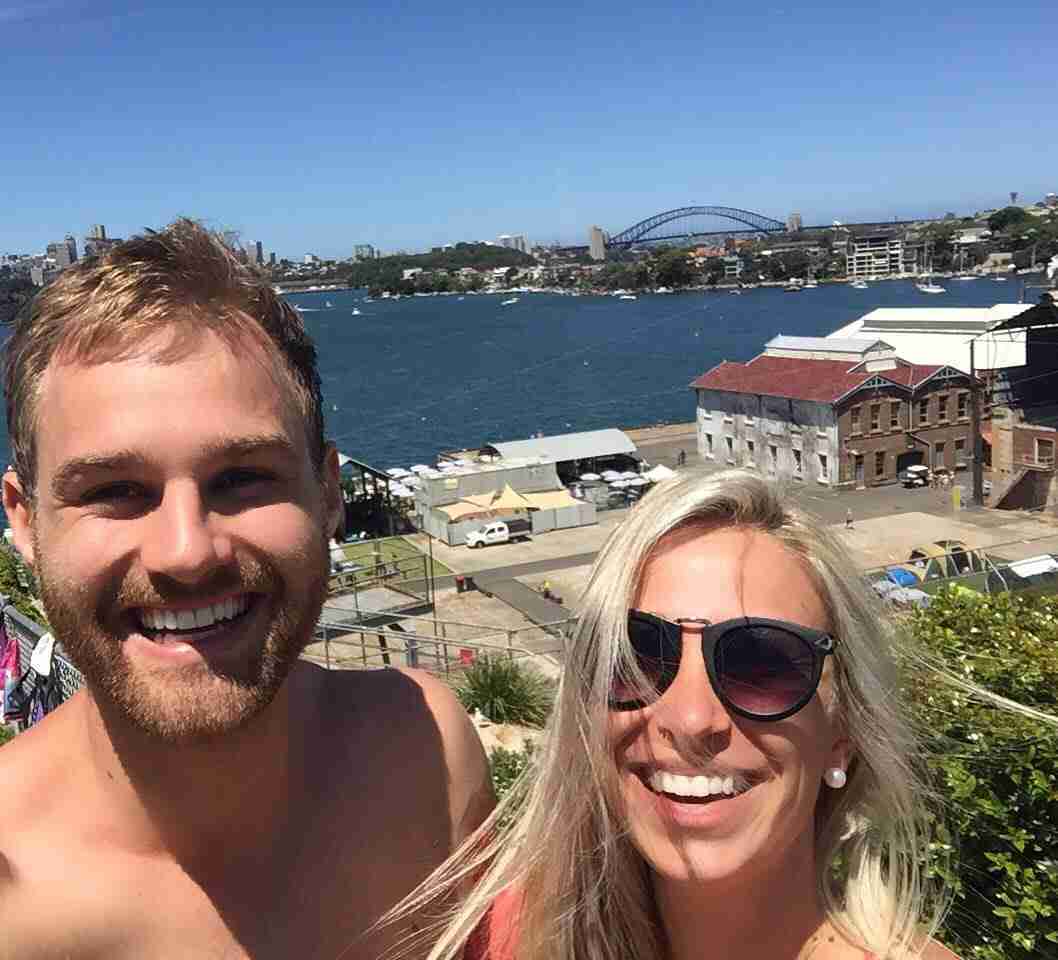 Wade & Dani
Hi! We're Wade and Dani, We're currently travelling around Australia in our 2017 Mercedes Sprinter Camper van and sharing our best experiences, stories, reviews and adventures as we go along. Make sure you follow us on Instagram @wadeanddani