The Legendary Bells Beach, Torquay, Australia
Are you looking for a beach getaway with stunning ocean views and plenty of surfing opportunities? Look no further than Bells Beach in Torquay, Australia.
Located along the Great Ocean Road, Bells Beach is one of the world's most famous and iconic beaches. It is internationally known for being Australia's best spot to surf and for its breathtaking coastal scenery. It is also home to the world's longest-running surf competition, the Rip Curl Pro Bells Beach.
Southside is a surfer's paradise, known for its unparalleled 1.5-meter barreling waves that draw in the most experienced wave riders from around the world since as far back as the 1930s. The Rip Curl Pro held near this famed spot only amplifies its international appeal and lures people of all nations to make their pilgrimage here year after year!
Whether you're a surfer or just a beach enthusiast, Bells Beach has something to offer everyone.
Let's look at one of Australia's most beloved beaches.
Where exactly is Bells Beach?
Bells Beach is only 7km from nearby Torquay in Australia's southern state Victoria.
For those venturing from Melbourne, exploring the captivating Great Ocean Road is an absolute must. Torquay should be top of your list, a great surf town with loads of idyllic coasts, as well as chic eateries and bars.
The journey from Torquay to Bells Beach is a simple one. Start by leaving the city centre and heading south on Surf Coast Hwy/B100. At the roundabout, take the 2nd exit onto Great Ocean Rd/B100 and proceed for 2.8 km. Then take a left onto Bells Boulevarde and drive a further 3.6 km until signs point you towards Bells Beach – make yet another left turn, and voilà! You have reached your destination!
If you don't have your own car, you can hire one here or take a public bus from Torquay to Bells Beach. Every 4-hours, a direct bus departs from Torquay Holiday Resort and arrives at Jarosite Rd within 10 minutes. Please note that you'll need to be prepared for an extra hour of walking after disembarking until your destination – the beautiful Bells beach!
A Brief History of Bells Beach
For thousands of years, the Wadawurrung people have proudly called Bells Beach their home. The community was drastically impacted by the invasion of European settlers in their area, which would later name the beach after one of their family names, Bell.
In 1939, a remarkable discovery was made by members of the Torquay Surf Lifesaving Club. After making their way through abundant foliage and shrubbery, this intrepid group stumbled upon Bells Beach – one of Australia's best-quality surfing spots. Thanks to word-of-mouth about the excellent surfing conditions here, more surfers began visiting the area.
In 1962 it became even more popular when locals hosted its first official surfing competition, which has since become an annual event known as the Rip Curl Pro Bells Beach, the world's longest continuous-running surf competition.
In 1973, the Australian government officially recognised Bells Beach as a Surfing Recreation Reserve – making it the first of its kind in history.
Surfers have long been attracted to the beach, and it's no surprise that significant surf brands were soon following suit. Companies like Rip Curl began life in Torquay and used Bells Beach for testing their new wetsuit and surfboard technology.
In the early 1980s, pro surfer Simon Anderson revolutionized the sport when he won Bells Beach Pro with a tri-finned surfboard. His design has since become an industry standard for high-performance boards, driving Torquay to become a global hub not only for its many surf company headquarters but also its multi-million dollar manufacturing base.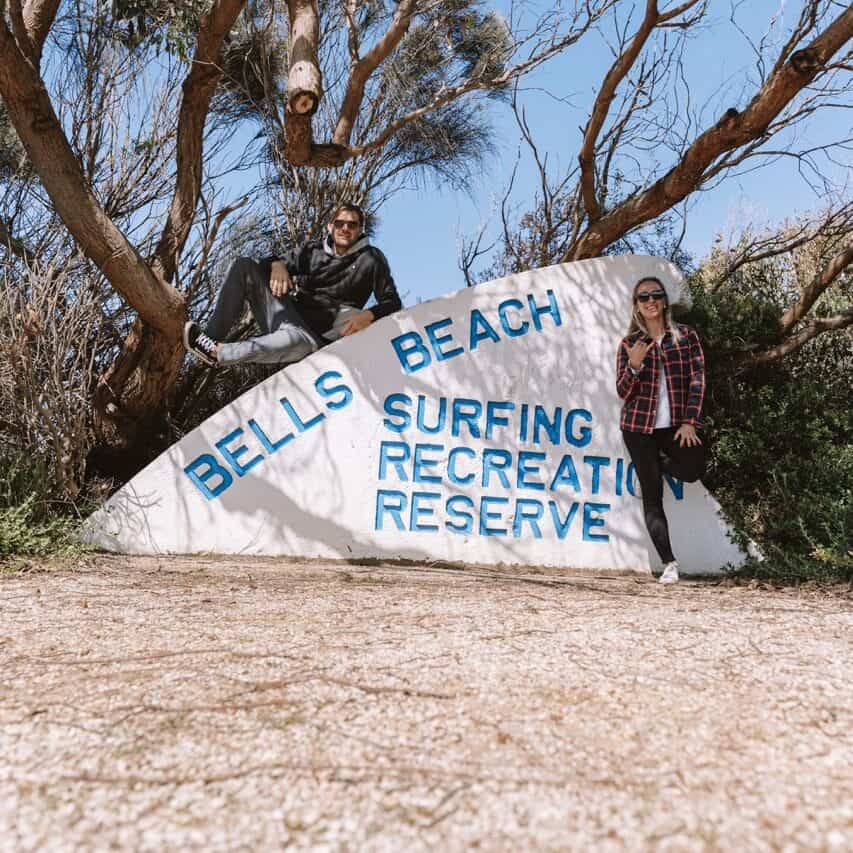 What to Do at Bells Beach
While many people come to Bells Beach just to watch or participate in the Rip Curl Pro competition, there are plenty of other activities you can do here. Bells Beach is just one of the Great Ocean Road's top attractions.
Enjoy the views
Enjoy the beautiful views and watch the local surfers and pros catch a wave from the cliff-top car park. From this high vantage point, you can witness the stunning natural amphitheatre of the beach below. Follow in the footsteps of some of the best surfers from all over as you meander down to its sandy shores.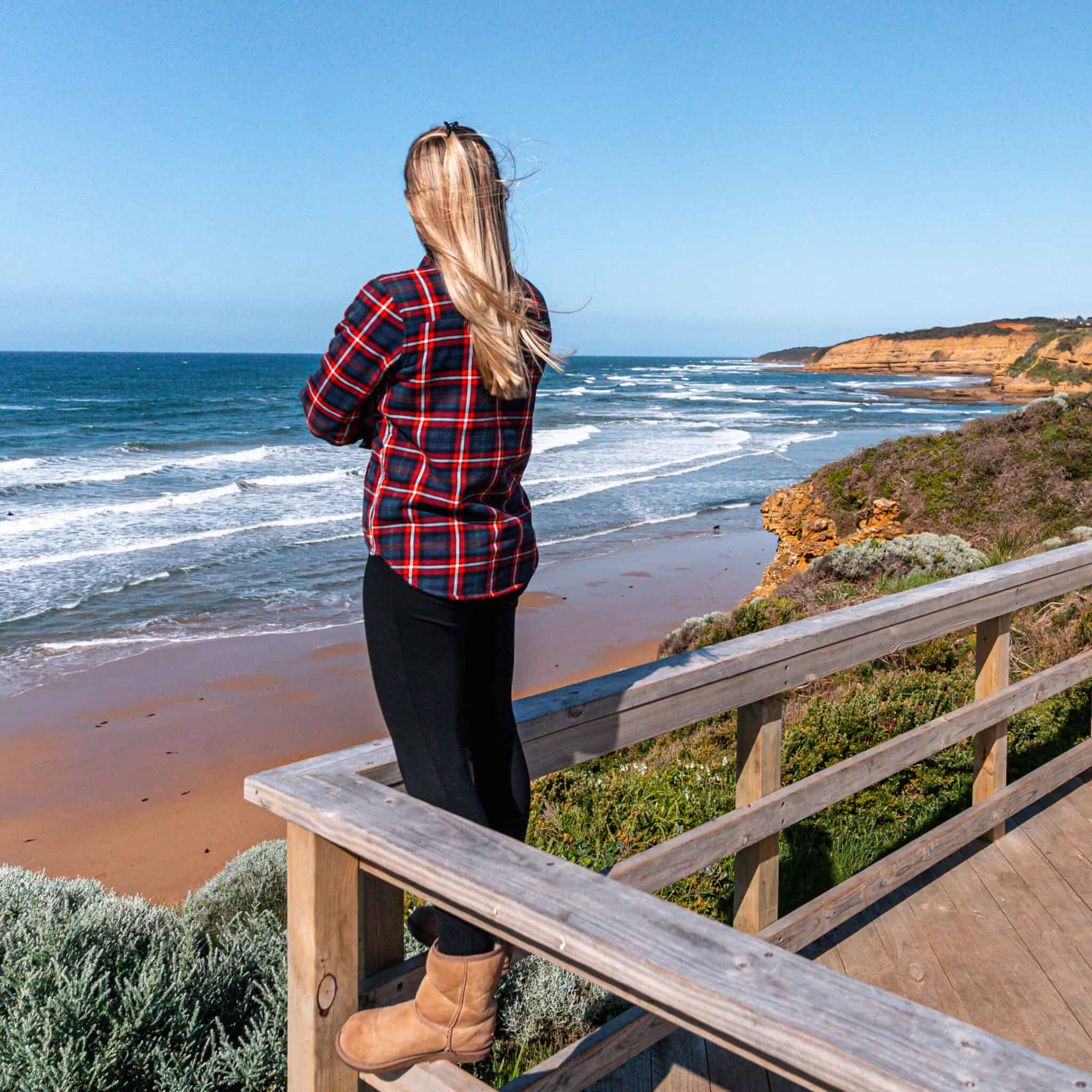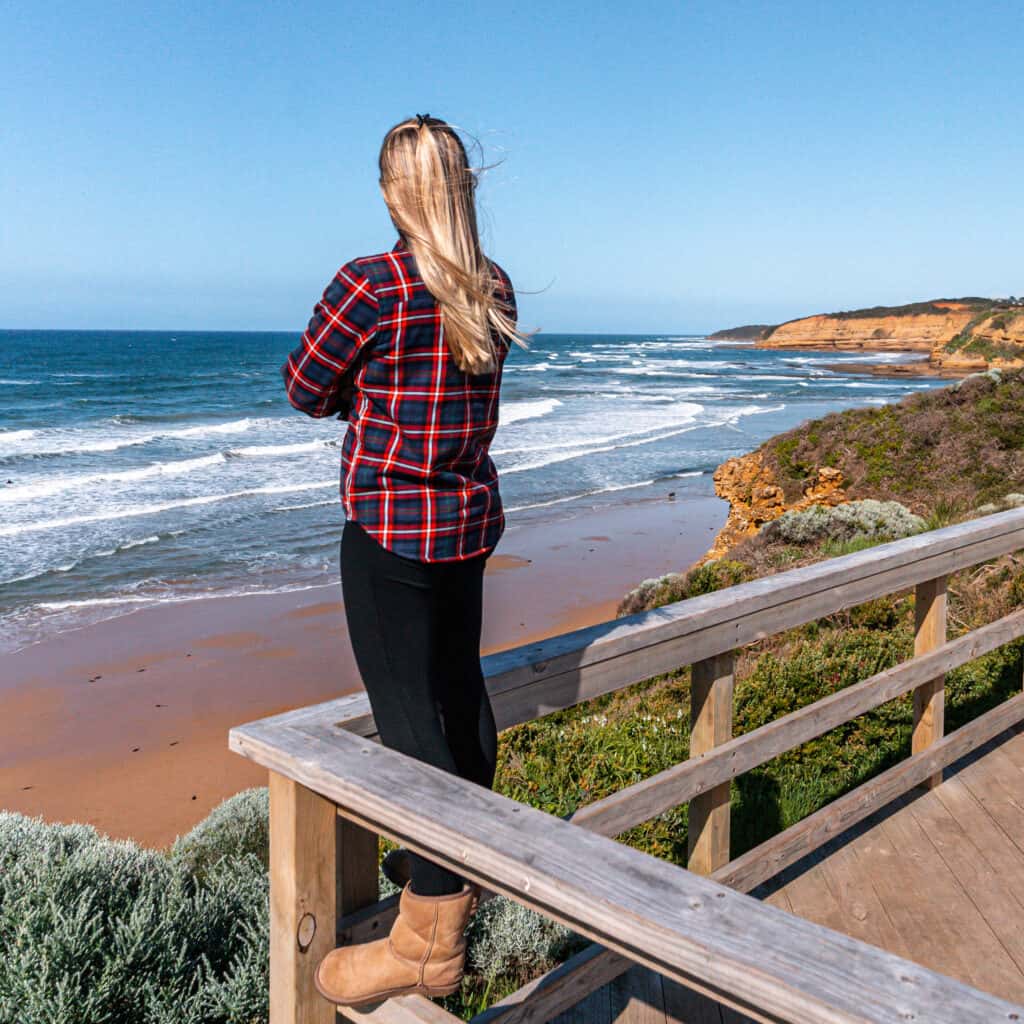 Go for a walk
Take a stroll along the sand and admire the natural beauty of Bells cliff and the southern coast.
There are also walking trails along the coast that will take you past some stunning scenery, or you can hop back in your car and continue along the Great Ocean Road and stop at the many lookout platforms along the way.
Surfing at Bells Beach
Surfing is obviously another item on the list of things to do in Bells Beach – you won't find waves like these anywhere else!
If you're a beginner or advanced surfer, Bells Beach will quickly become your favourite spot for an unforgettable wave-riding experience. Not only is the ocean floor ideal for big Southern Ocean swells, but it's also protected by cliffs that shelter the entire beach from wind and waves.
Experienced surfers know that tackling the wild, unpredictable waves of Bells Beach requires strength and precision. Though beginners can practice in shallow waters nearby, be prepared for a physically demanding swim out to sea followed by potential wipeouts from formidable sets! If you have what it takes, the effort is worth it: witnessing epic swells at this iconic Australian destination will leave you with unforgettable memories.
If you're an enthusiastic surfer, don't miss out on the best waves in Victoria – come between October and March when storms from the Southern Ocean send perfect surf conditions.
Bells Beach Surfing Competitions
Each year, the world's most talented surfers from around the world come to the Surf Coast to compete at Bells Beach. The powerful point break at Bells is part of international surfing folklore.
Since 1973, Bells Beach has hosted the Rip Curl Pro every Easter – an iconic Australian event and the oldest surfing carnival around.
For surfers worldwide, winning the Bell trophy is one of their most significant accomplishments – a true hallmark of excellence in this sport. It has even been dubbed "the Wimbleton of surfing" due to its immense prestige.
Attendees can easily venture between Torquay, Jan Juc, and Bells Beach locations via a free shuttle bus.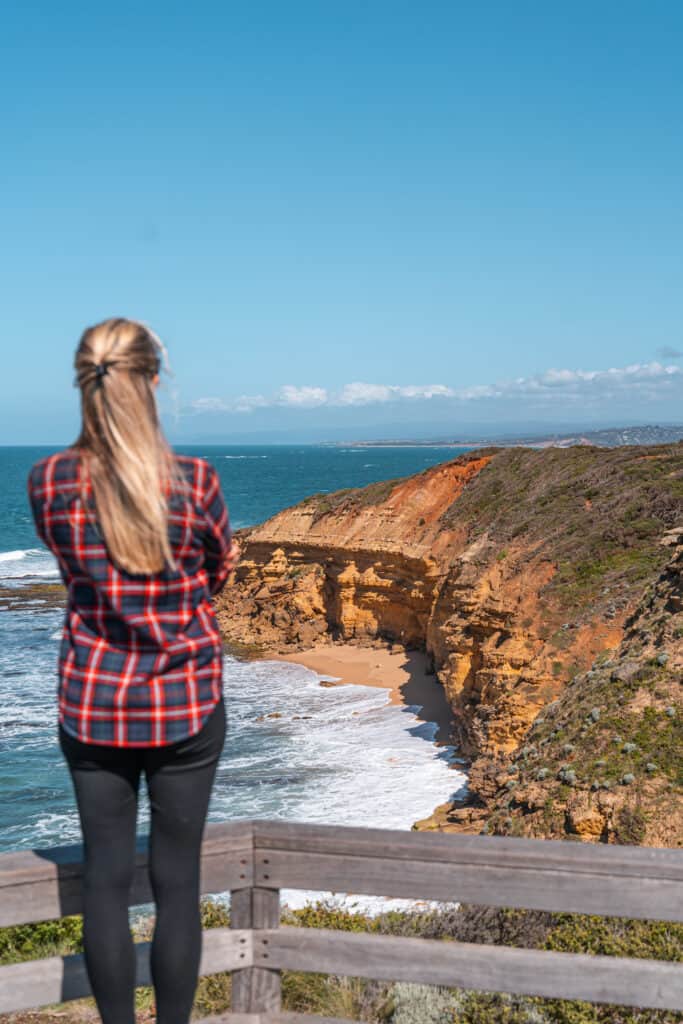 How big does Bells Beach get?
Bells Beach is renowned for its excellent waves in the Southern Ocean, and occasionally perfect conditions will come around to grant surfers an incredible ride!
The local area is a surfer's paradise, boasting some of the finest waves from Southside to Steps Reef. Bells Beach is particularly renowned when it reaches 1.5m or taller; however, smaller swells still produce a commotion close to the headland with its well-known ride called Rincon.
Two other stunning reef breaks lie beyond the head, both coming alive with swells under 2 meters – Centre Side (a right) and Southside (a left).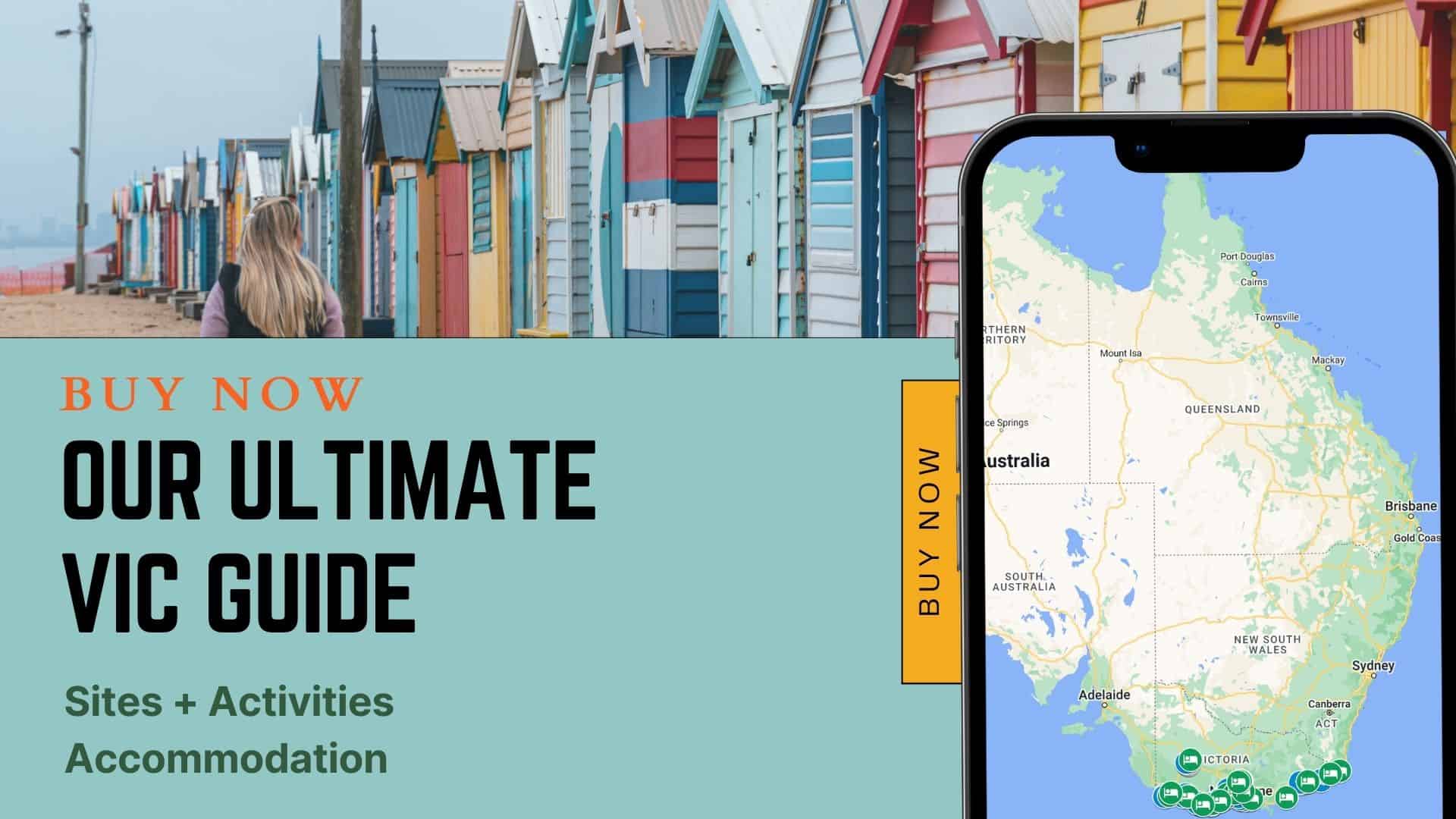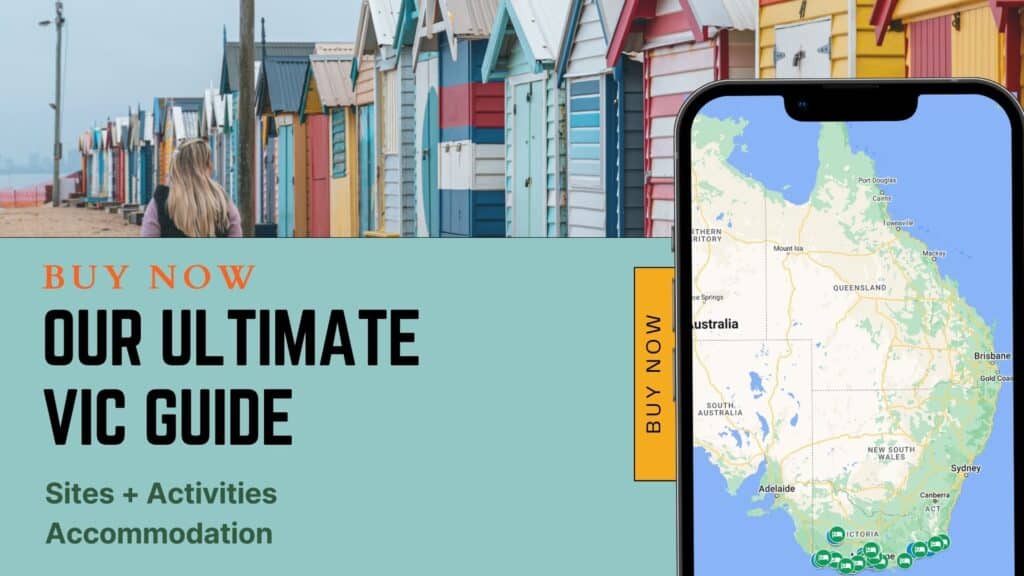 Accommodation in Bells Beach
Even though there are no accommodation options at Bells Beach, you will find plenty of options for any budget in Torquay, which is located nearby.
Hotels in Torquay, Victoria
Desa Retreat Eco Villas
Desa Retreat in Torquay near Jan Juc is the perfect place for those seeking a tranquil environment and to live consciously. Not only does the estate provide roomy bedrooms with an outdoor fire pit, private garden, and hot showers –– but it also has its yoga studio where classes are offered regularly! Its proximity to Surf Coast Walk makes it all the more inviting.
If you're looking for the perfect place to relax and unwind, this Torquay accommodation is your ideal destination. Each villa can host up to 4 people comfortably, each filled with delightful details that will make it feel like a home away from home. Enjoy the 2-night minimum stay option or take advantage of their plant-based meal plan if desired! Plus, Jan Juc beach is within walking distance, so you'll always be close to sand and surf!
Budget Accommodation in Torquay
Bells Beach Backpackers
Bells Beach Backpackers is the number-one hostel in Torquay! Offering a large kitchen, standard room and outdoor area to match, it's ideal for solo travellers or those wanting to socialize. Located conveniently at the heart of town rather than on Bells Beach (which lies ten minutes away), you'll be sure to enjoy your stay here!
The owner of this Torquay backpacker's accommodation is incredibly amiable and always willing to lend helpful advice. You can choose the right fit for your budget with various lodging options available.