The 15 Best Things to Do in Forster, NSW: A Guide for Visitors
Updated on: December 2023
You've come to the right place if you're looking for things to do in Forster, NSW. This blog post will provide a comprehensive guide to this charming coastal town's best activities and attractions.
From swimming and fishing at beautiful beaches such as One Mile Beach to exploring the Great Lakes, there's something for everyone around this area. So what are you waiting for? Start planning your trip today!
Need a rental car to explore Forster? Book here
1) Forster Main Beach
Forster Main Beach is the most northern beach and the perfect place to start your adventures!
Forster Main Beach is a popular spot for swimming and sunbathing. It is situated near the town centre but still easy to find parking, and the beach is patrolled during the holiday season. When getting there, you'll find large sandy beaches with azure water! There is also an ocean bath and a little park for kids next to the beach.
2) Pebbly Beach
If you're looking for a more secluded beach to avoid the crowds (yes, Forster Beach can get busy), head straight to Pebbly Beach.
Pebbly Beach sits below Second Head Lookout along the Bicentennial Walk (more on this later) with a beautiful view of the Tanks (read below), creating a natural swimming pool where families can swim or relax together!
Although Pebbly Beach was named for its rock formations, there is a large white sand area for sunbathing. The beach also offers excellent snorkelling opportunities.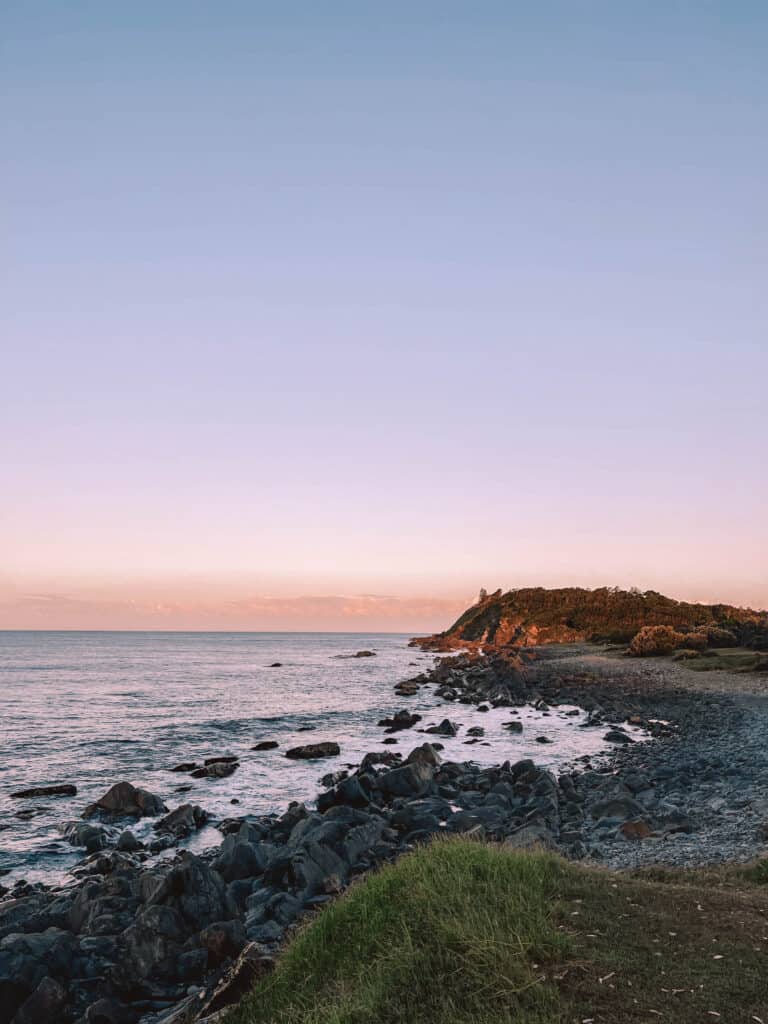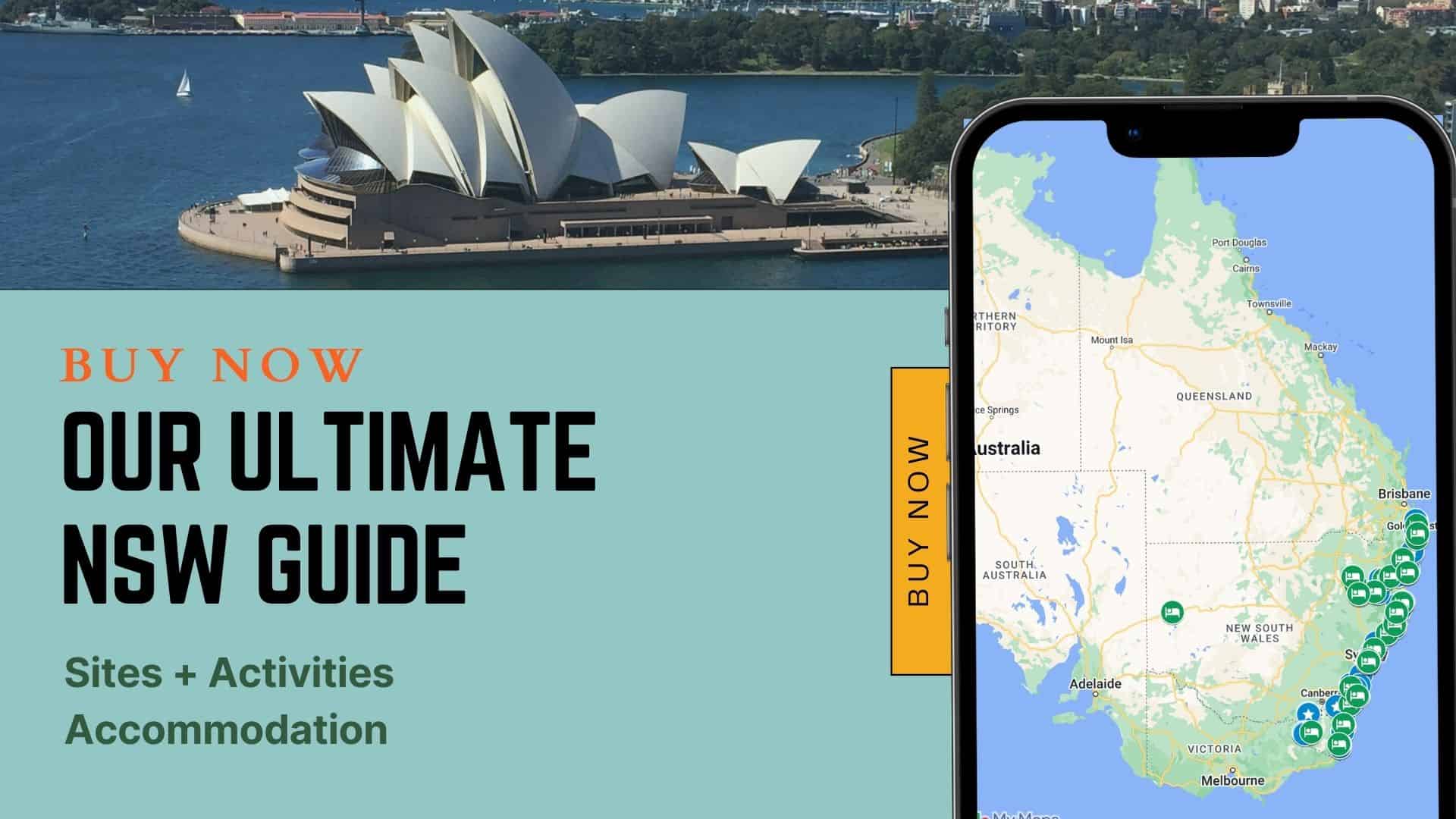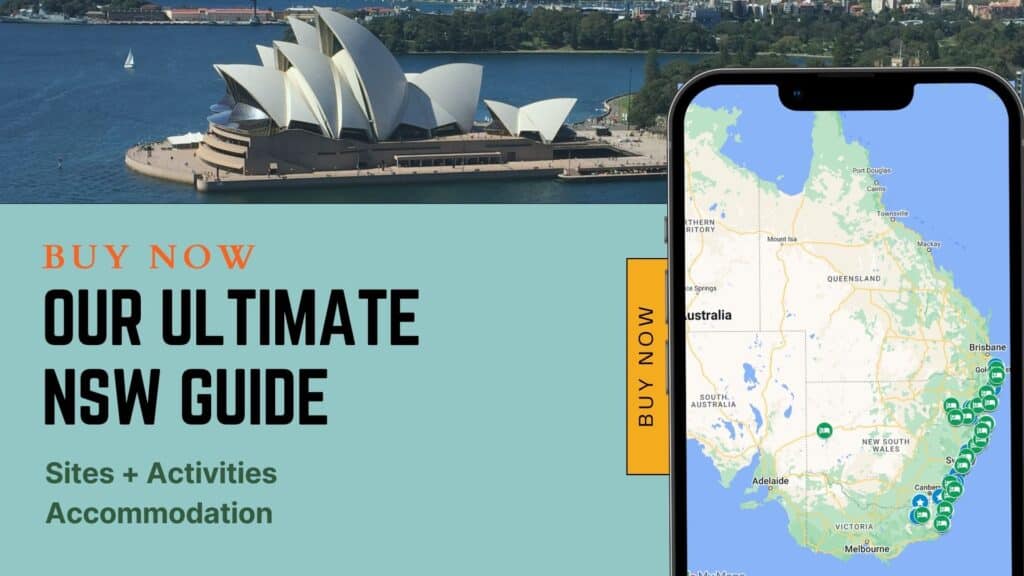 3) The Tanks
The Tanks is a stunning long natural swimming pool where rocks create the perfect place for people who want somewhere safe to take a dip.
The area was, in the 1890s, home to large freshwater tanks that powered steam engines transporting quarried rocks for the construction of the Forster-Tuncurry break walls. This is where the name "The Tanks" comes from.
The staircase that leads down into the rock pools is a direct path to swim in between beautiful, blue waters. We also did some dolphin watching close to the rock pool when we visited!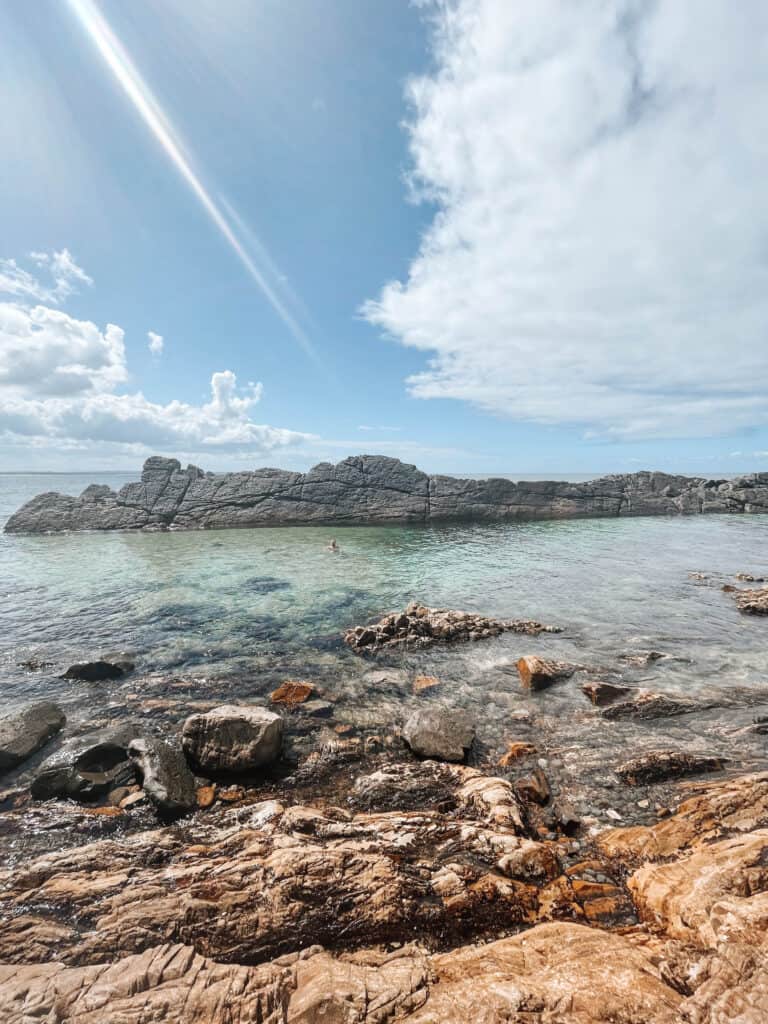 4) One Mile Beach
The long stretch of sand (500m) at One Mile Beach Forster is a favourite among locals for its pristine waters, good surf and great family environment.
The beach is patrolled during the holidays and weekends, and you will find picnic facilities, barbecues, playground equipment and easy parking.
At the northern end of One Mile beach, you will find one of Australia's biggest sandhills, popular for sand sliding. If you are feeling adventurous, bring a sandboard or a piece of cardboard to slide down this massive dune.
5) Burgess Beach
This iconic landmark, Burgess Beach, is a must-see for any traveller who enjoys taking pictures.
It is easy to miss this hidden gem off the main tourist trails, but if you are after a small and quiet place to relax on the sand and take some fantastic pictures, this is it! Access is through a steep path that runs off Burgess Road in Forster.
The rock formations right down by the beach that stick out from underneath the water make this spot unique and perfect for taking spectacular shots with your camera! You can also walk up onto the hillside overlooking the beach if you wish – it'll give an even more impressive view.
You won't find any facilities as you do on some of the other larger Forster beaches, but this is an excellent spot for families because the beach is protected on three sides and is full of small rock cave formations to enjoy. Be mindful – this beach is not patrolled.
6) The Bicentennial Walk
The Bicentennial Walk in Forster NSW is a must-visit for any nature lover. Stretching for 4 km along the picturesque coastline, the walk offers stunning views of the ocean, headlands and beautiful beaches. You can decide between a short walk or a long one if you are up for it.
The walk starts at the Main Beach in Forster and winds its way through the lush littoral rainforest before emerging onto the beautiful headland. From there, take the stairs to the Second Head Lookout and enjoy the views over Pebbly Beach, where can choose between going down the stairs to the beach for some relaxing time or taking the path behind which follows its way along the water, passing the Tanks swimming area (read above).
Follow the stairs along this path, stopping to appreciate the views at the designated lookouts along the way to Bennetts Head Lookout.
Keep walking until you reach the One Mile Beach sand dunes and walk along the pristine shoreline until Palmgrove Park. Head up to Burgess Beach and make sure to enjoy the beach.
Whether you're looking for a stroll or a challenging hike, the Bicentennial Walk offers something for everyone.
7) Bennetts Head Lookout
This is one of our top 10 lookouts on the east coast of NSW.
Bennetts Head Lookout is a viewing platform located at the end of Bennetts Head Road in Forster. It offers stunning views across the Tasman Sea, the rocky coastline and blue waters.
If you visit Forster NSW between May and November, this is one of the best places in town for whale watching.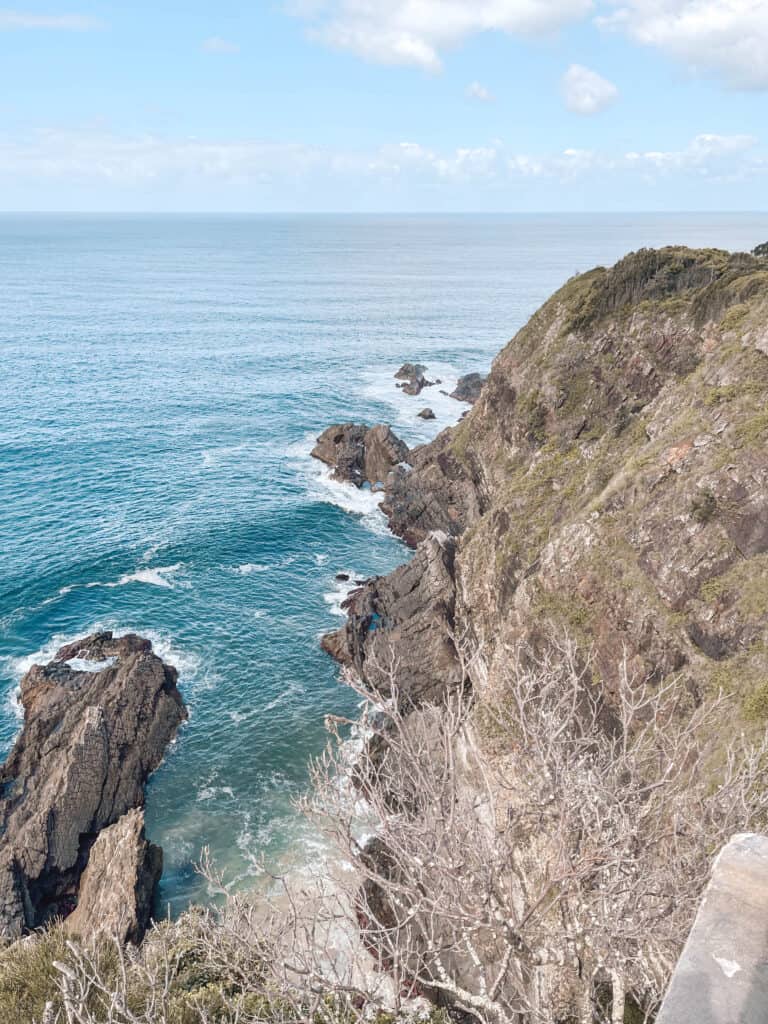 8) Cape Hawke Lookout
Located on the edge of the Great Lakes, Cape Hawke Lookout provides stunning 360-degree views of the surrounding coastline. Visitors can see for miles in every direction, making it the perfect spot for whale watching, spotting dolphins, or simply taking in the area's natural beauty.
The lookout is also a popular spot for early morning birdwatching, as many migratory birds use the cape as a resting place during their long journey south. Cape Hawke is easily accessible from both Forster town and Tuncurry, and there are plenty of parking spaces available. Whether you're looking for a breathtaking view or a peaceful place to relax, Cape Hawke is worth visiting.
In our opinion, The Cape Hawke Lookout was worth every step of the small hike we had to take to get there (500m). It took us 12 minutes to walk to the viewpoint, where you will go up an 8.4m tower and get the 360-degree views.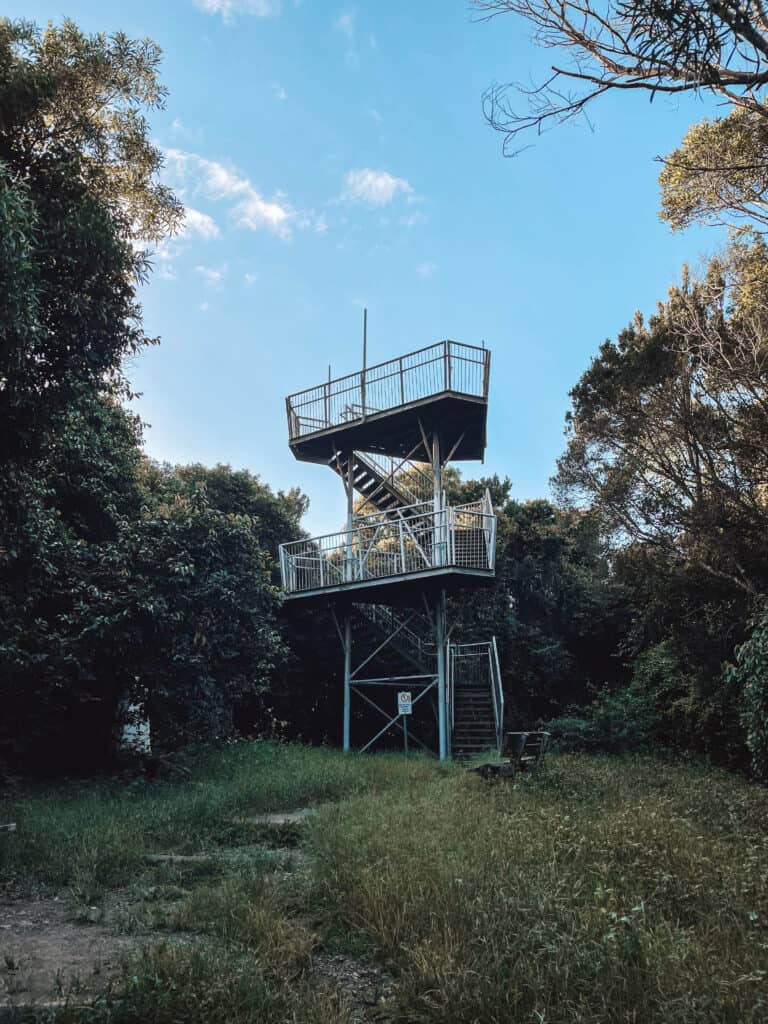 9) Wallis Lake
Wallis Lake is a beautiful body of clear turquoise waters located in Forster, New South Wales. n
The lake is the most enjoyed lake of the Great Lakes, and it is the perfect place for swimming, fishing, and boating. Several parks and picnic areas are located around the lake, making it an excellent spot for a day out with family or friends.
It separates the twin towns of Forster and Tuncurry, and it is home to dolphins, rays and turtles.
You can hire stand-up paddles, kayaks, boats or even book a tour to explore Wallis Lake s' many islands. You can also book a sunset tour at Wallis Lake, which sounds incredible!
10) Booti Booti National Park
Booti Booti National Park, located in Forster NSW, is one of the most popular national parks in the area.
The park is home to various plant and animal life and is a popular destination for birdwatchers. There are several walking tracks through the park, and the views from the lookout are simply stunning. Visitors can also enjoy picnicking, swimming, and fishing in the many lakes and creeks that flow through the park. Booti Booti National Park is a beautiful place to explore and a must-visit for any nature lover.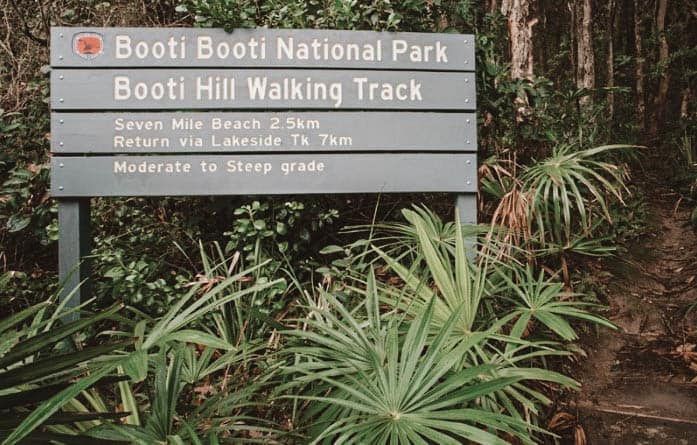 11) The Green Cathedral
The Green Cathedral in Forster NSW is a beautiful and serene open-air church where the pews are made entirely of logs, and the altar is made of stones.
The church looks out to Wallis Lake, and occasional services happen here. You can get married, christened or have a funeral here as well.
12) Elizabeth Beach
Elizabeth Beach in the southern end of Booti Booti National Park in Forster NSW is a great place to relax and enjoy the outdoors. Lifeguards patrol the beach at peak periods, and there is a grassy picnic area nearby.
The water is clean and clear, ideal for swimming, surfing, and other water sports. The sand is also perfect for building sandcastles or lounging around in the sun. Elizabeth Beach is sure to please whether you're looking for a place to relax or an adventurous day out.
13) Blueys Beach
Blueys Beach is a famous beach located in the Mid North Coast region of New South Wales, Australia.
It has excellent surfing and swimming with stunning views across to Seal Rocks.
The beach is situated in the beautiful Pacific Palms precinct and is a popular spot for swimming, surfing, fishing, and kayaking. The beach is also a great place to relax and enjoy the spectacular views.
14) Boomerang Beach
North of Blueys Bech is Boomerang Beach, supposedly the best surfing beach in the Pacific Palms region.
Because of its boomerang shape, the beach is also great for swimming and protected from any wind.
The beach is not patrolled, and dogs are allowed on leads only and at specific times.
15) Eat Fish and Chips at Beach Street Seafoods
Voted the 'best fish and chips in the state' by Judge's Choice in 2018, we couldn't miss going to Beach Street Seafoods.
Check their blackboard for the daily specials, but make sure you try their famous fish and chips.
We ordered one of those, some extra calamari and a deep-fried Mars bar. We loved every bit of it!