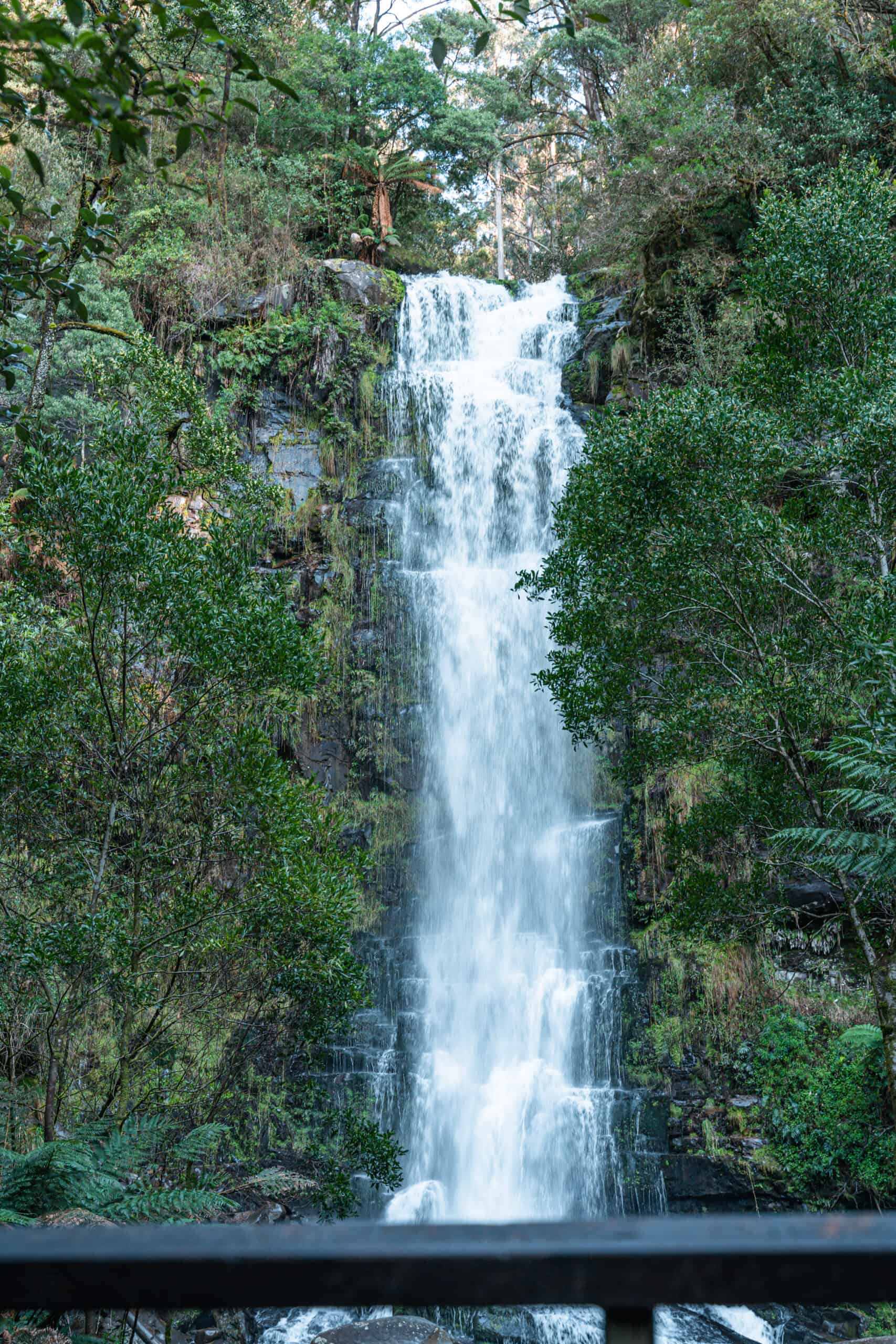 Erskine Falls – The Best Great Ocean Road Waterfall 
Erskine Falls, located in Lorne, Victoria, is undoubtedly one of the most magnificent waterfalls in Australia. The waterfall falls over basalt rocks and is surrounded by lots of vegetation in the Otway National Park.
The Erskine Falls provides a unique opportunity to appreciate the untouched natural beauty unparalleled in Australia. From the cliff's edge, you can witness the plunging 30-meter waterfall roaring into the rock pool.
If you're a traveller seeking a true escape to nature, this waterfall is a must-see attraction on your Great Ocean Road itinerary.
How to Get to Erskine Falls
Erskine Falls are located a short distance from Lorne, Victoria, approximately a two-hour drive from Melbourne.
From Lorne, Erskine Falls is a short 10km drive via the sealed Erskine Falls Road. You can take an easy walk from the car park to the first lookout. Alternatively, you can choose a more challenging but worthwhile route that involves descending 230 steps to reach the second lookout.
Address: Erskine Falls Access Road, Lorne VIC 3232
Need a rental car to explore Victoria? Book here
The Best Time to Visit Erskine Falls
Erskine Falls' best season is in the cooler months, from March to November, when the waterfall receives its highest flow due to heavy rainfall.
The falls are open all year round, although we don't recommend visiting them during school holidays. During busy times, this waterfall is popular among tourists and children who visit in large numbers.
There is no admission fee to access the falls, making it an affordable and accessible day trip for families, couples, and solo travellers alike.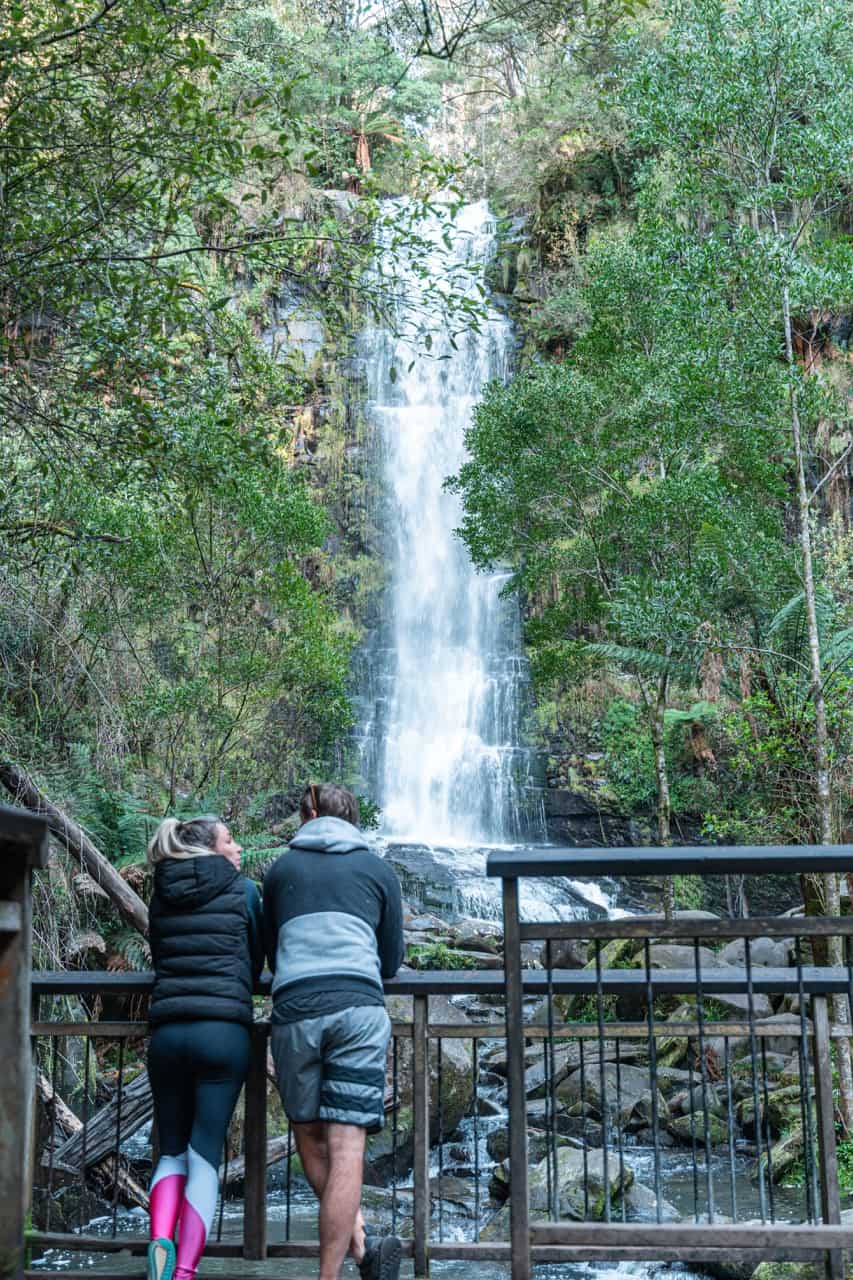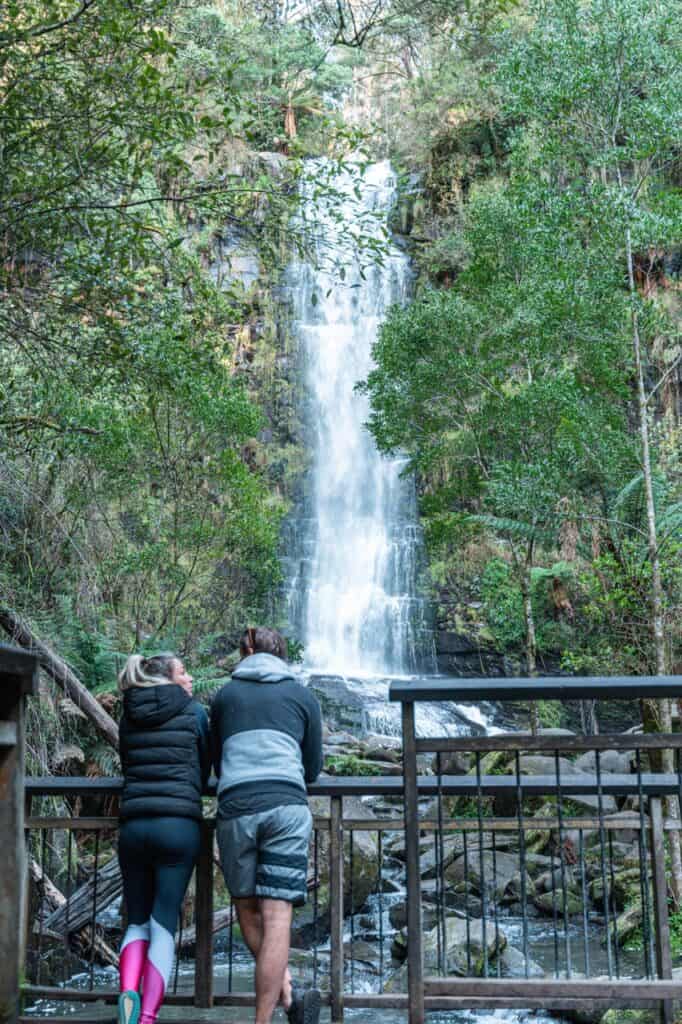 Trekking and Hiking at Erskine Falls
Erskine Falls is a popular location for trekking and hiking enthusiasts; the Great Otway National Parks offers a range of hiking trails from easy to moderate difficulty levels.
The Erskine Falls Walk from the car park is short, but it requires you to go down 230 steps made of stones. You'll find spots to take a break along the way downward.
If you want to go on a longer and more peaceful walk away from the crowds, you can try the Erskine River Walk, which spans 7.5km one way. To begin, go to the carpark located at Erskine Falls. After visiting Erskine Falls, continue walking, and you will come across Straw Falls, Splitter Falls, and cascades formed by large rock slabs. At times, the walk can be challenging and includes tricky rock hopping and river crossings. The endpoint is Lorne, specifically at the Kia Ora Caravan Park.
If you want a shorter and easier walk, park your car at the Blanket Leaf Picnic Ground Area and take the Lemonade Creek Walk to Erskine Falls. The spectacular walk is 4.4km one way.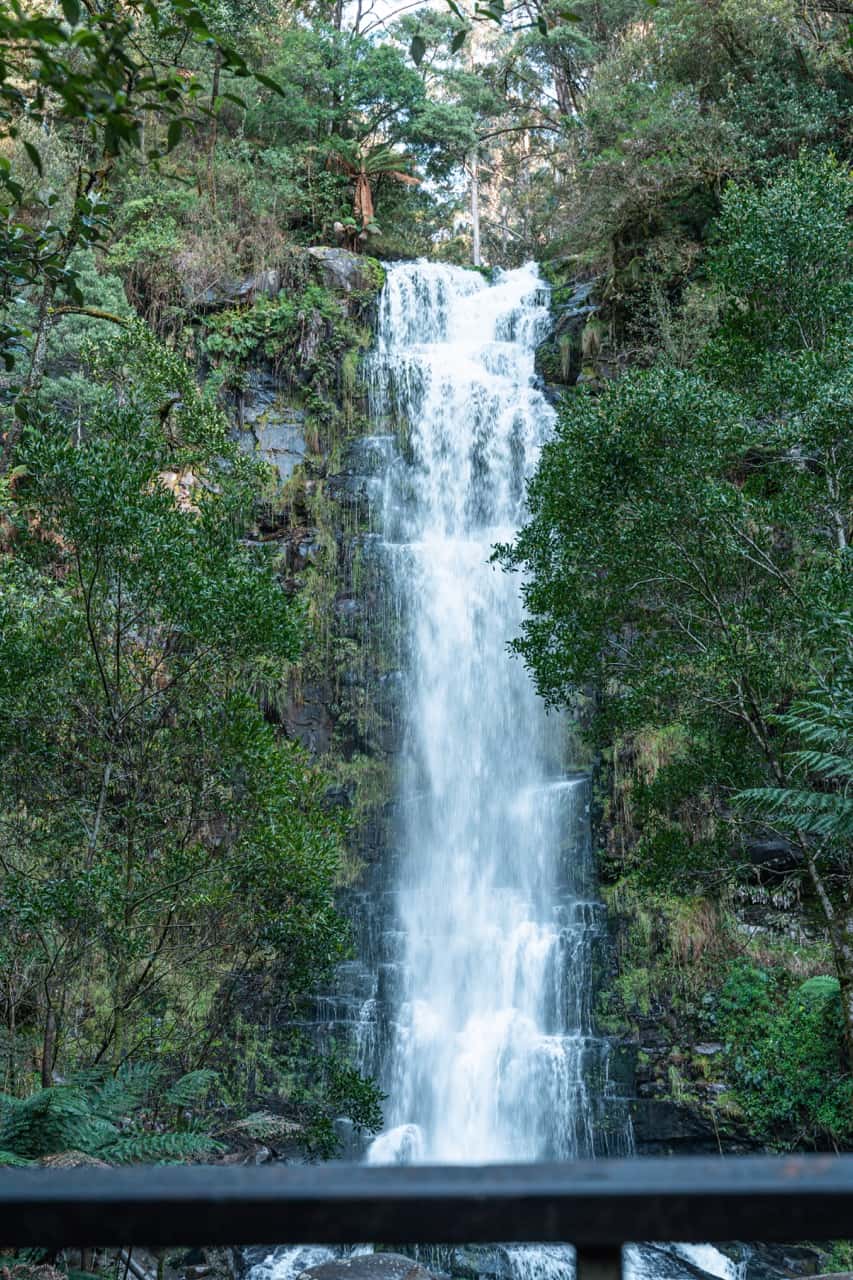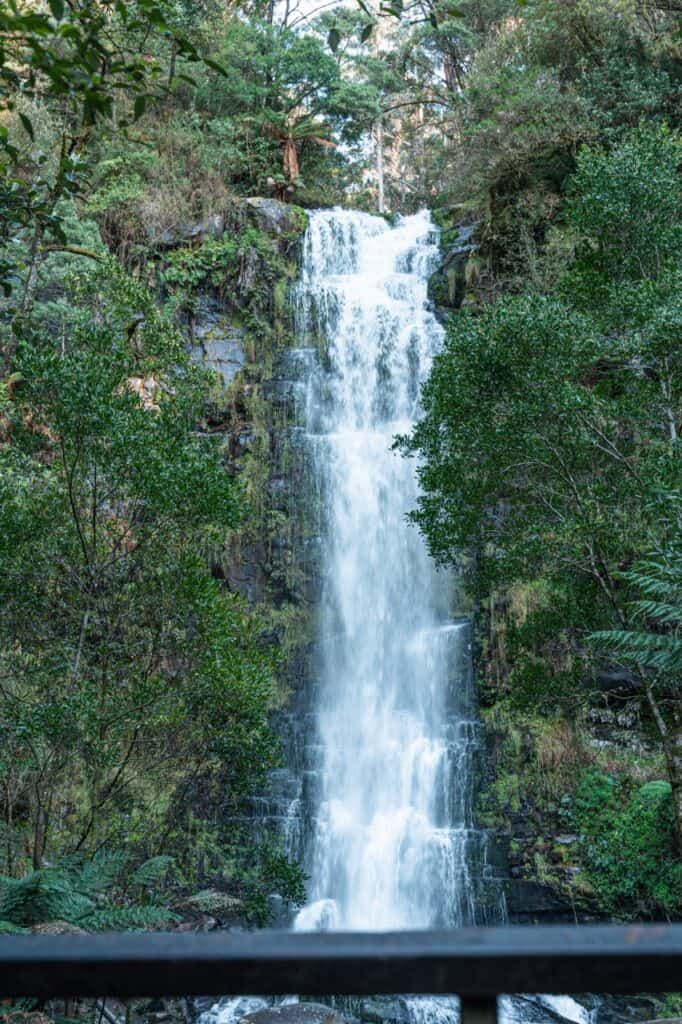 Accommodation and Dining Facilities in Lorne
Lorne is an attractive coastal town with a range of accommodation options that cater to all budgets. From luxury resorts and beachside apartments to campgrounds, Lorne has plenty of options for travellers.
Additionally, Lorne has an array of dining attractions, ranging from beachside cafes to fine-dining restaurants. Visitors can indulge in a range of seafood and local produce, whiskies, and wines, making their stay at Lorne more exciting and enjoyable.
Is Erskine Falls dog friendly?
Dogs are not permitted in the Great Otway National Park, where most of the waterfalls along the Great Ocean Road can be found, including Erskine Falls.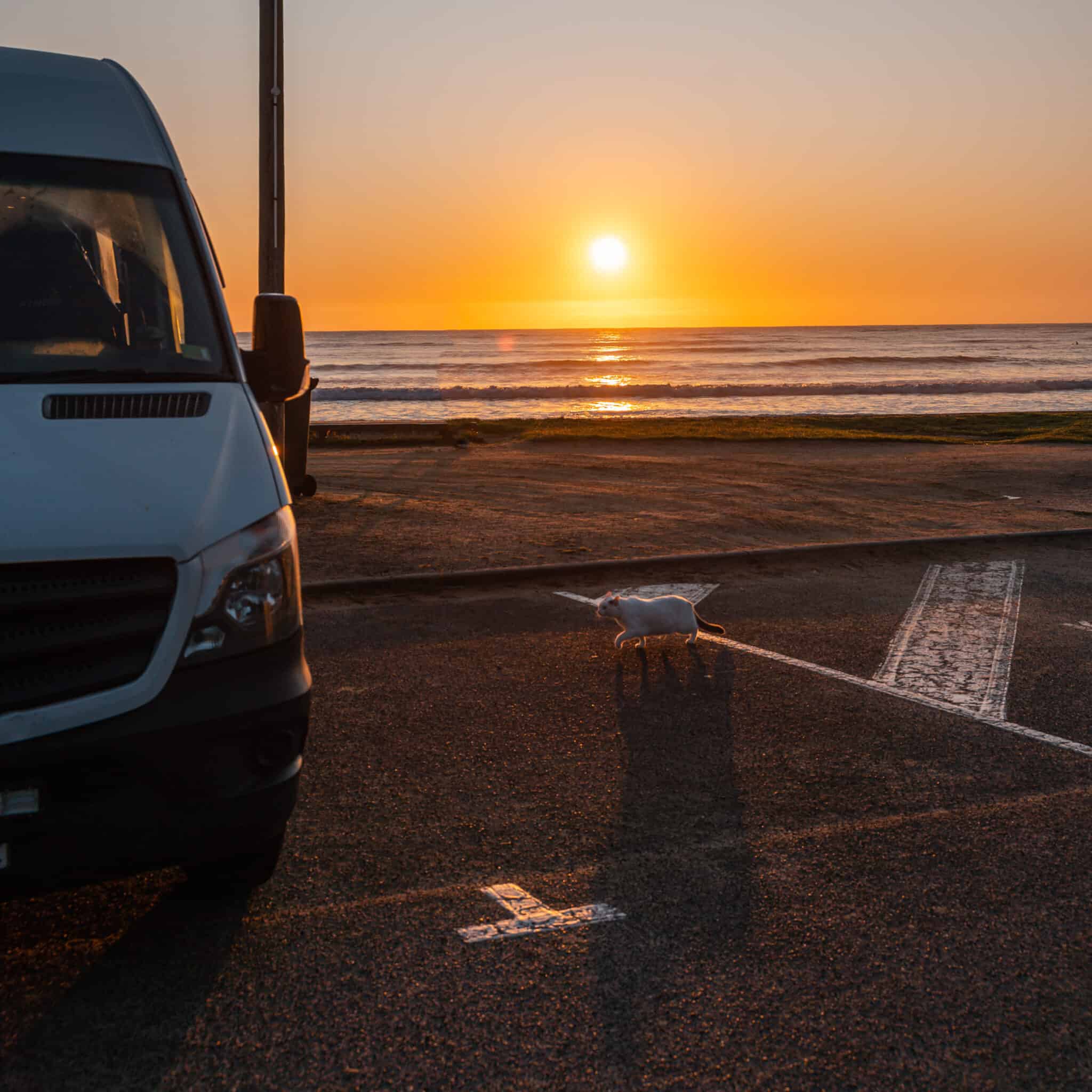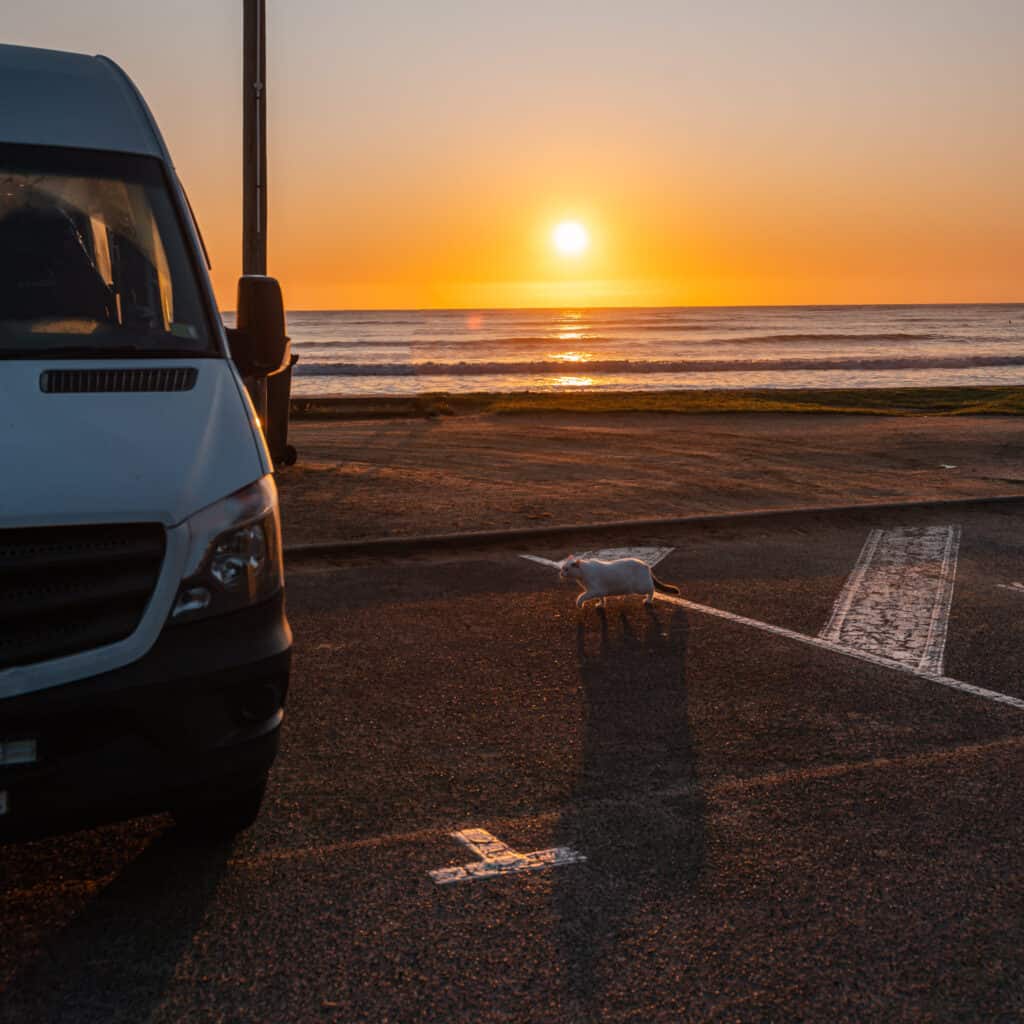 Swimming at Erskine Falls
Although swimming at Erskine Falls is allowed, it is advisable not to do so because the pool is quite shallow, there may be wildlife in the area, and the currents and rocks hidden beneath the water can be hazardous.
One of the best ways to appreciate the beauty of Erskine Falls is by viewing it from one of the many available lookouts.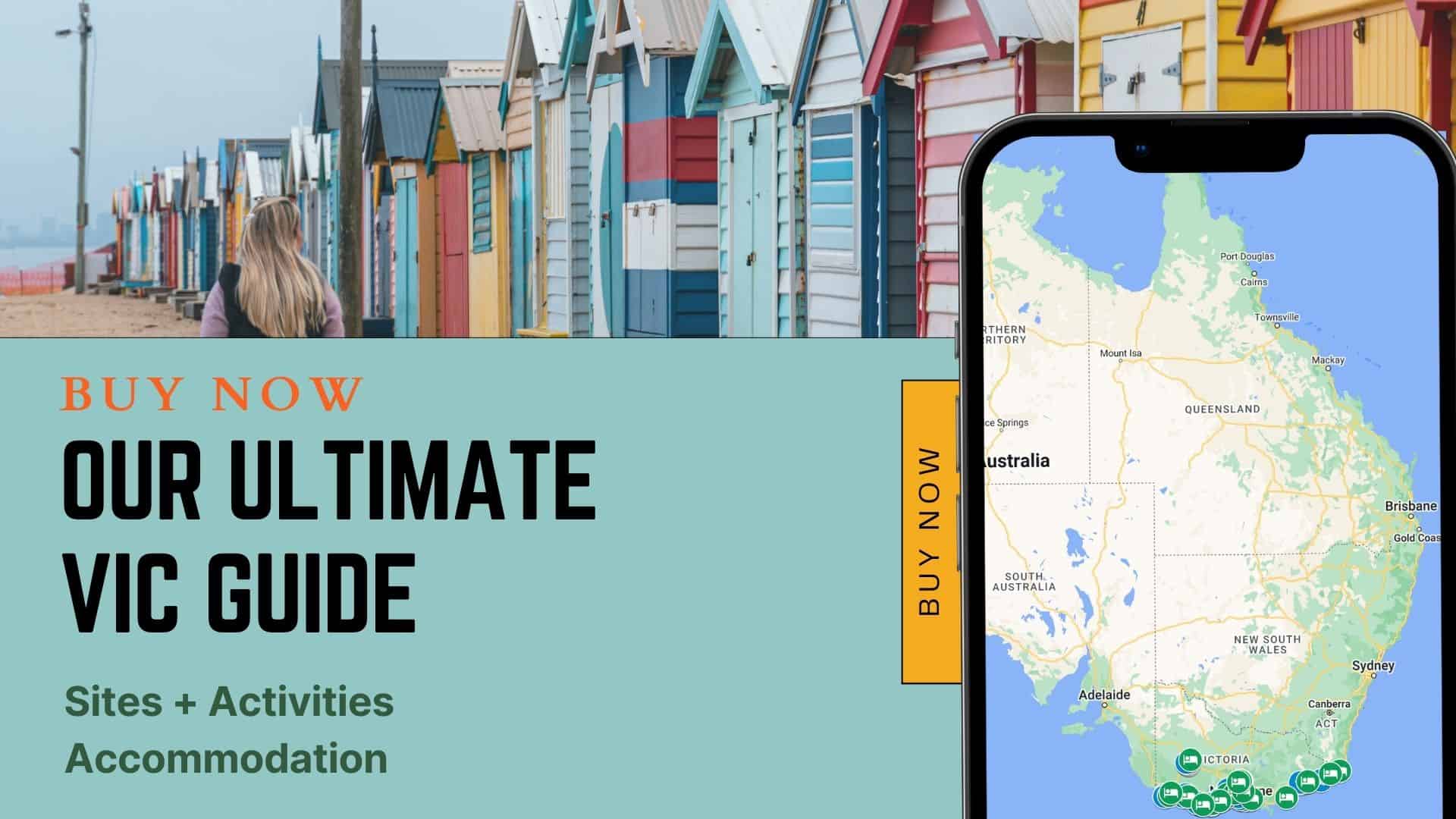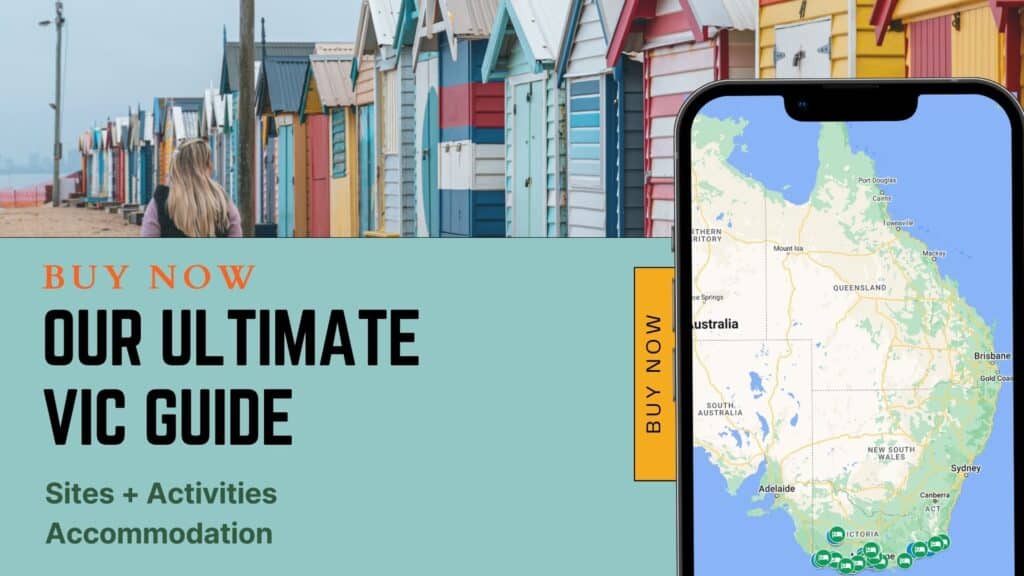 Other things to do while in the area
Great Ocean Walk
The Great Ocean Walk is a picturesque long-distance walk of approximately 110km one-way along the southwest coast of Victoria, Australia.
This is a unique hiking trip that lasts eight days. During the hike, you will pass through various historical and cultural landmarks and witness stunning viewpoints. You may also spot kangaroos and koalas resting in trees.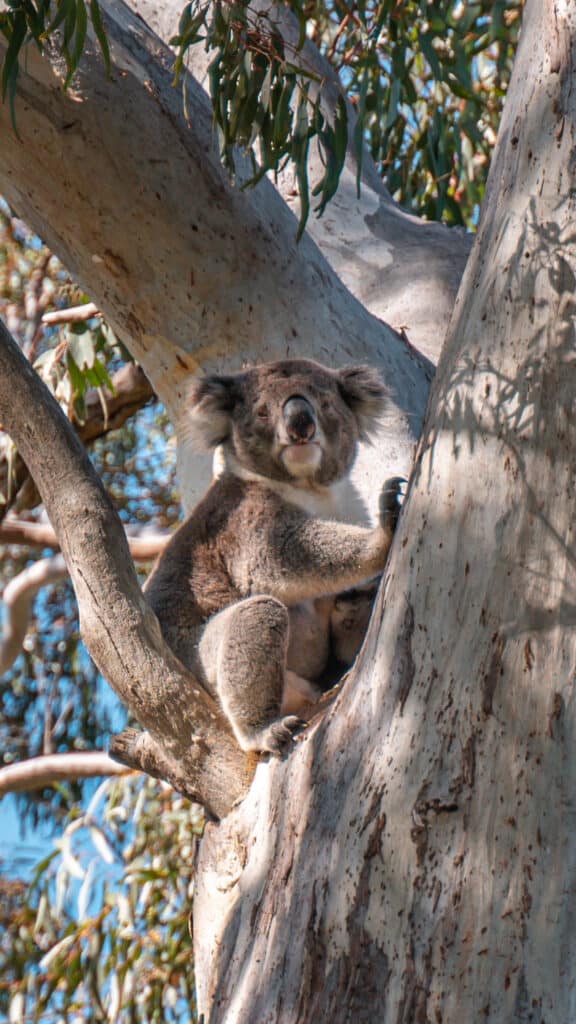 Sheoak Falls
Located just off the Great Ocean Road in Victoria, Australia, Sheoak Falls is a beautiful natural wonder you don't want to miss.
Visitors can enjoy an unforgettable experience as they witness the falls cascading down a 15-metre sheer rock face into a peaceful pool below.
Visitors can observe the water flow through Swallow Cave, which empties into the sea, in this area.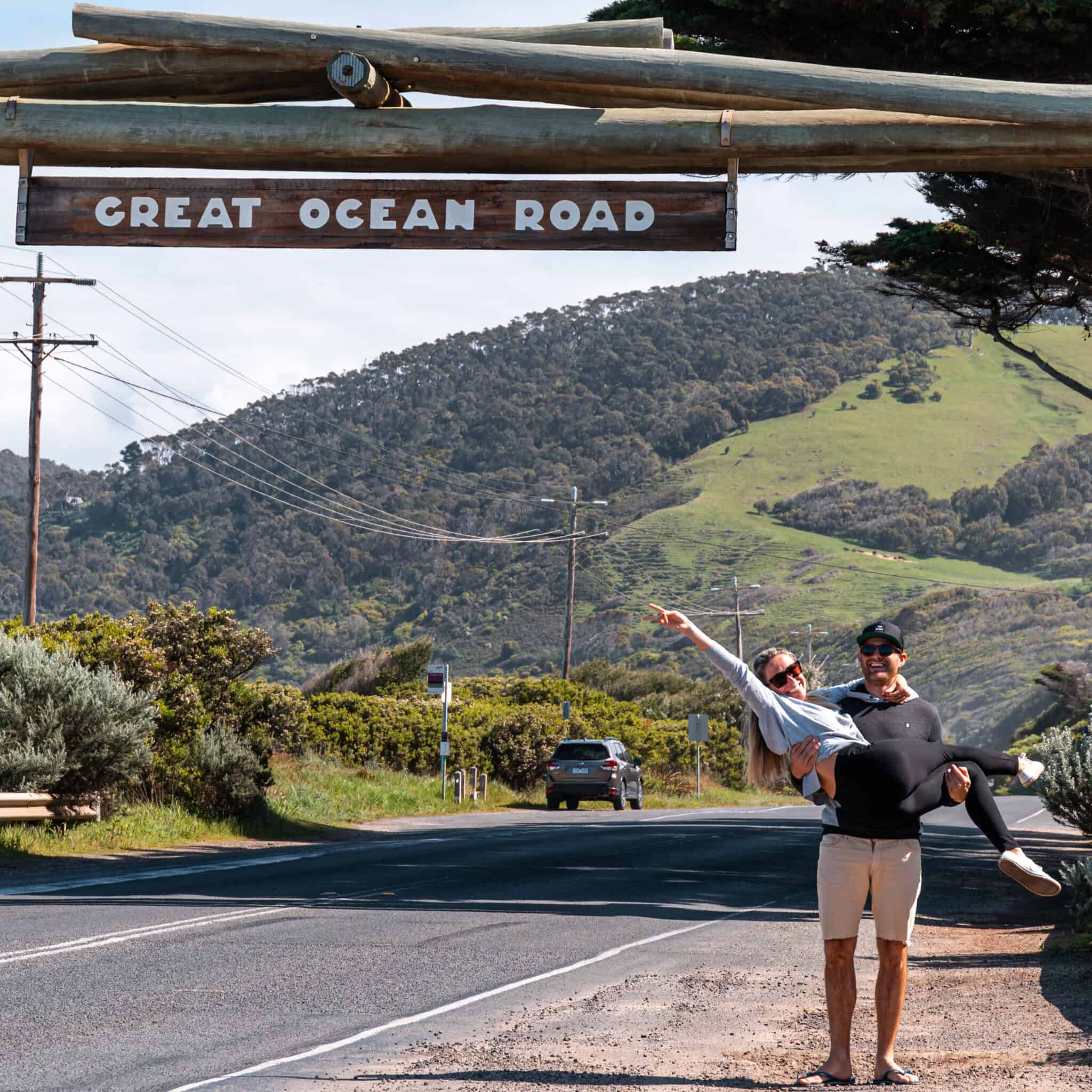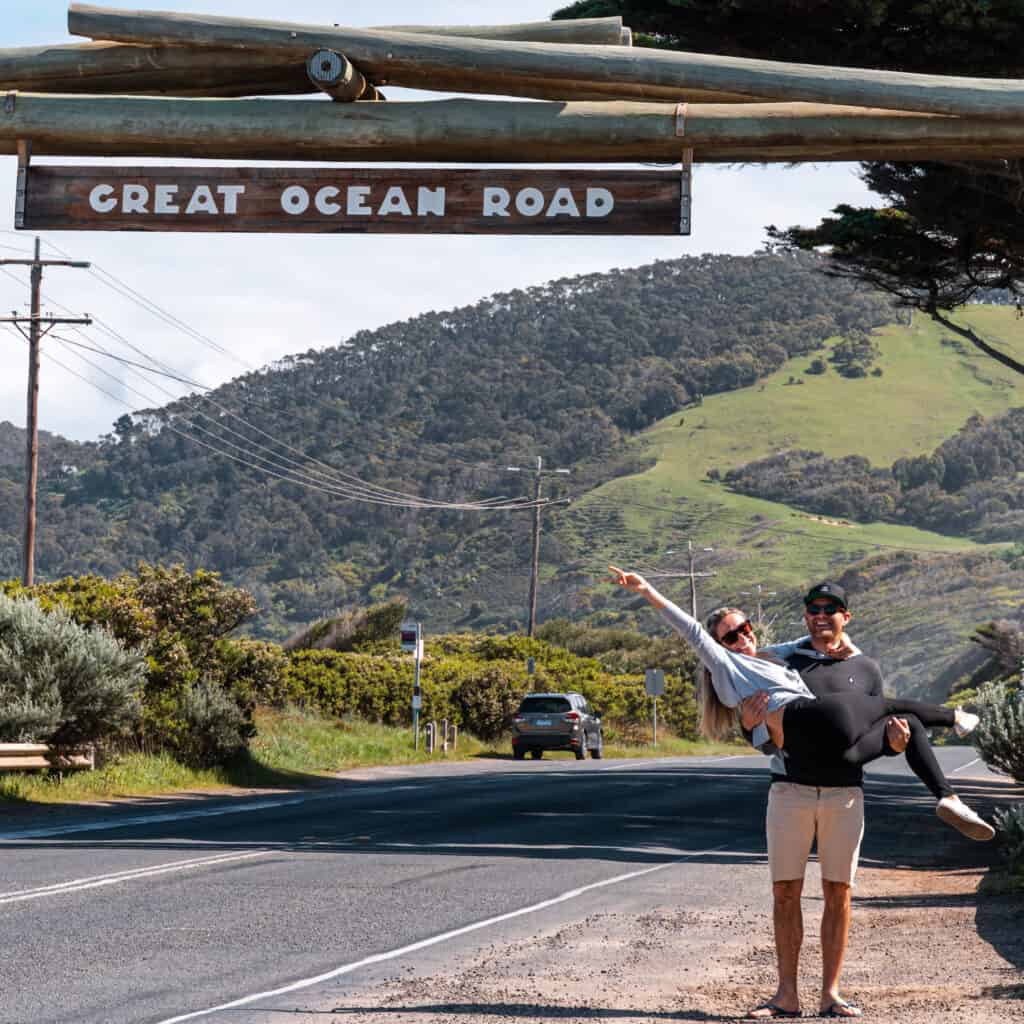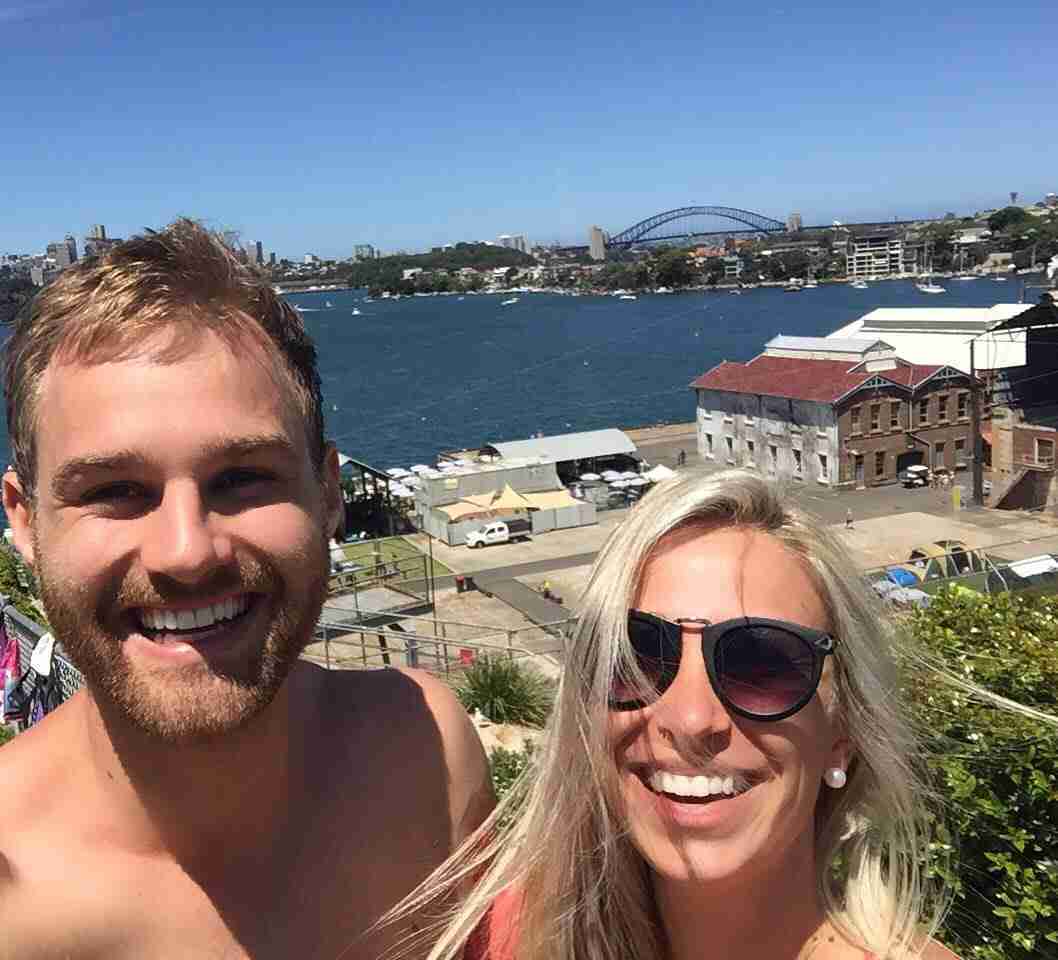 Wade & Dani
Hi! We're Wade and Dani, We're currently travelling around Australia in our 2017 Mercedes Sprinter Camper van and sharing our best experiences, stories, reviews and adventures as we go along. Make sure you follow us on Instagram @wadeanddani