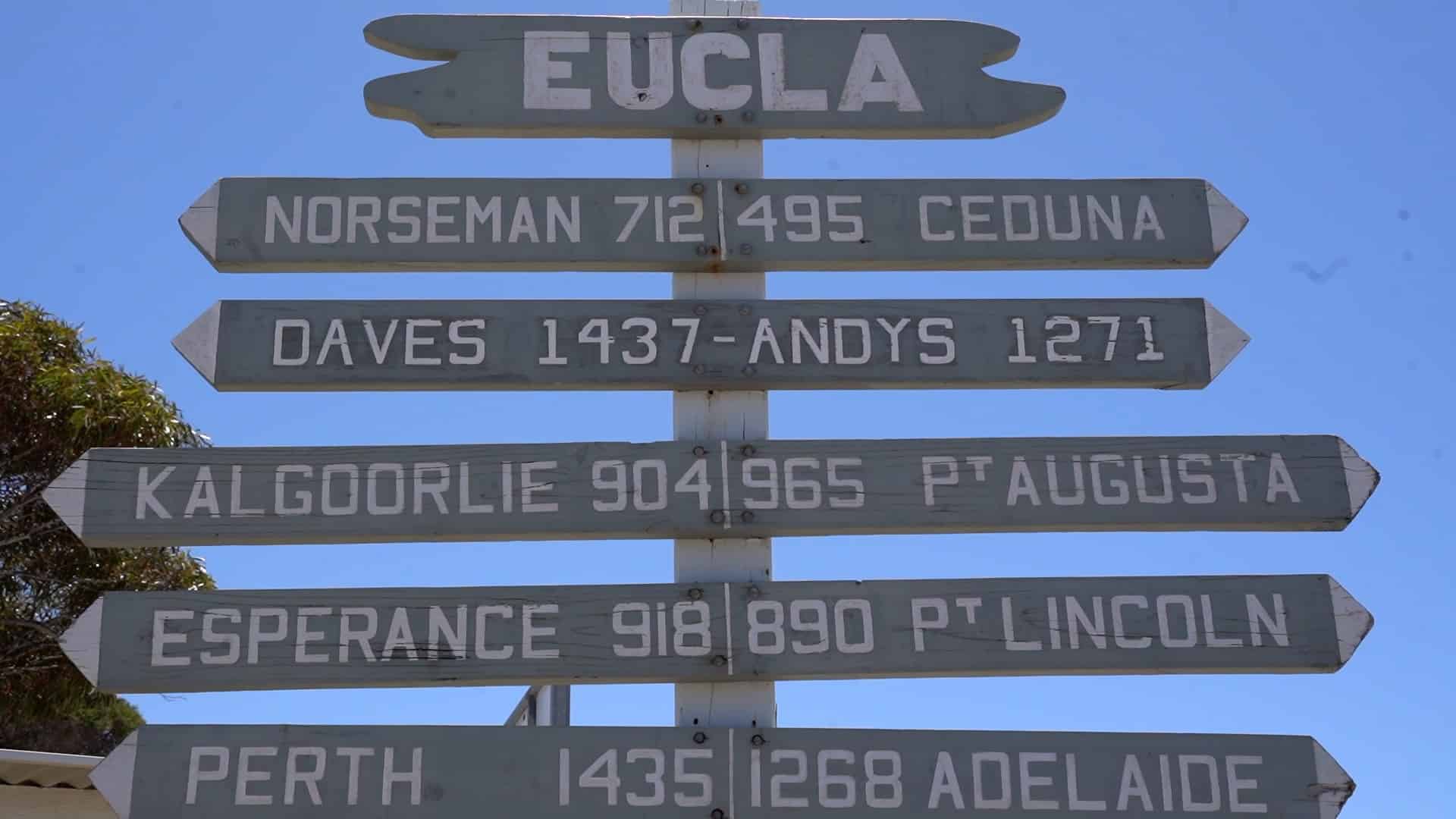 Exploring the Unique Town of Eucla, Western Australia 
Have you ever been to a place so unique that it feels like you've stepped into another world? That's what Eucla, in Western Australia, is like. 
This remote town is situated on the edge of the Nullarbor Plain, and its isolation gives it a feeling, unlike any other place in Australia. From the colourful wildflowers that bloom in the springtime to the stunning views of the Southern Ocean, there's plenty to explore in Eucla. 
If you're looking for somewhere off the beaten track to stop while crossing the Nullarbor, check out Eucla!
You can watch what we got up to in Eucla and the rest of our Nullarbor crossing in the Youtube video below: 
Where is Eucla? 
Eucla is located on the Eyre Highway, just over 1,400 km east of Perth – making it an ideal stopover for those travelling to and from Adelaide.
Eucla is located on the Eyre Highway, which connects Western Australia to the South Australian border. It sits on the Nullarbor Plain about 1,430 km east of Perth and 1,270 km west of Adelaide. 
Need a rental car to explore Western Australia? Book here
What to do in Eucla?
There are plenty of things to do in Eucla!
For starters, check out some local attractions such as the Old Telegraph Station and the Bunda Cliffs – part of the Great Australian Bight Marine Park Reserve – which attract visitors worldwide.
There are also plenty of opportunities for fishing, bushwalking, 4-wheel driving and camping in this beautiful region. 
Old Telegraph Station
Discover a piece of Australian history in Eucla's Old Telegraph Station, which was first built in 1877 to serve as a crucial communication station throughout Australia.
Only a few old stone walls are visible against the ever-shifting sand dunes. A vast horde of rabbits devoured the majority of vegetation in the dunes, thus resulting in massive sand drifts that infringed upon the nearby townsite.
To honour the essential role of the telegraph line in Australian history, Eucla citizens have created a museum dedicated to preserving and displaying artifacts from both the Old Telegraph Station and the original town.
Entering the Eucla museum is an opportunity to journey back in time and explore what life was like in this old town. You can also view photographs of how the telegraph station developed over its construction period. Additionally, some headstones and plaques belonging to pioneers and operators were recovered from their resting places around Eucla, now displayed inside the museum for all to see!
Bunda Cliffs
Bunda Cliffs are an iconic part of the Nullarbor Plain. Stretching over 200,000 square kilometres (77,000 sq miles) from the Great Australian Bight in the south to the Great Victoria Desert up north, the Nullarbor Plain was formed 65 million years ago when Australia split from Antarctica.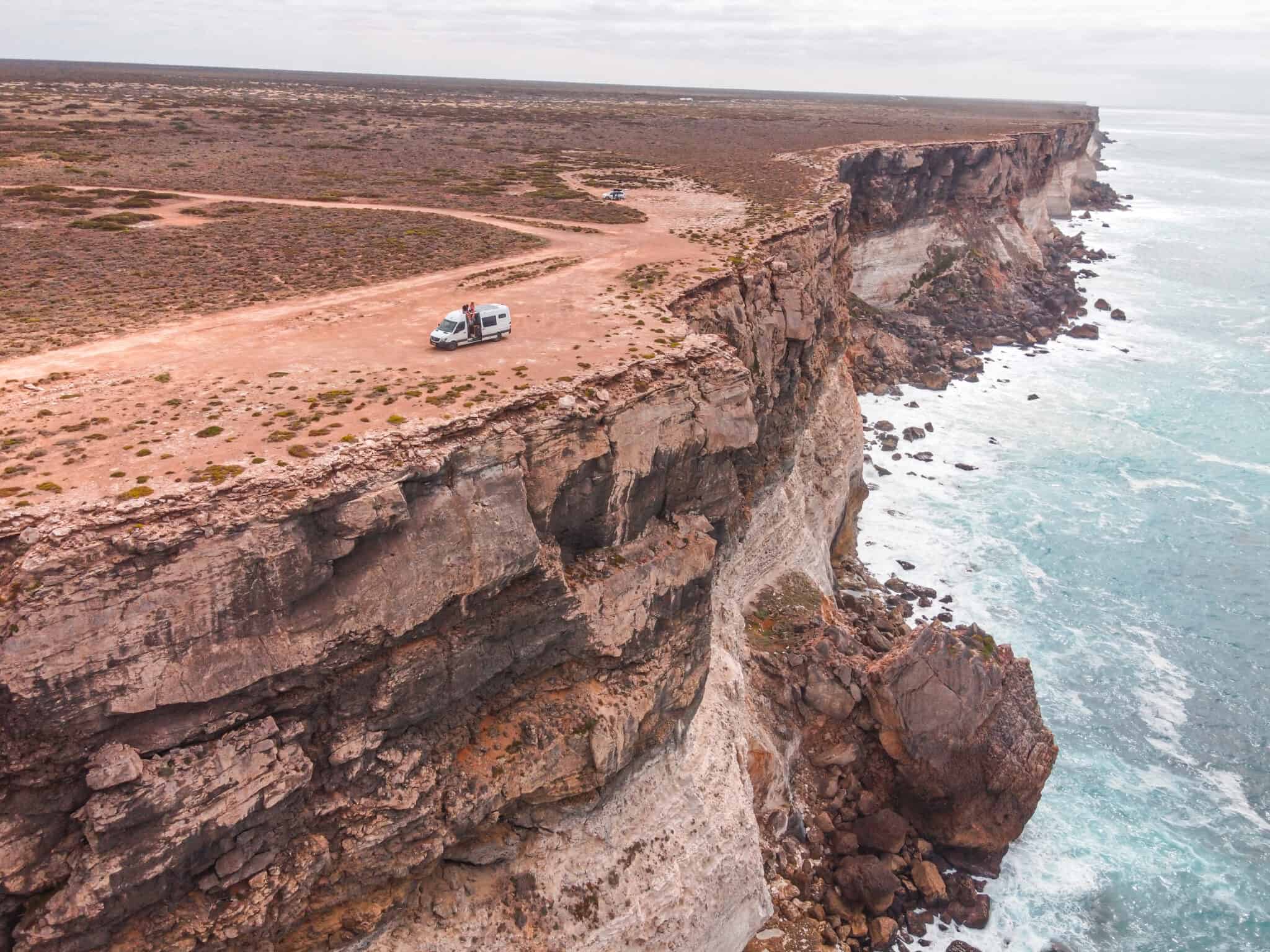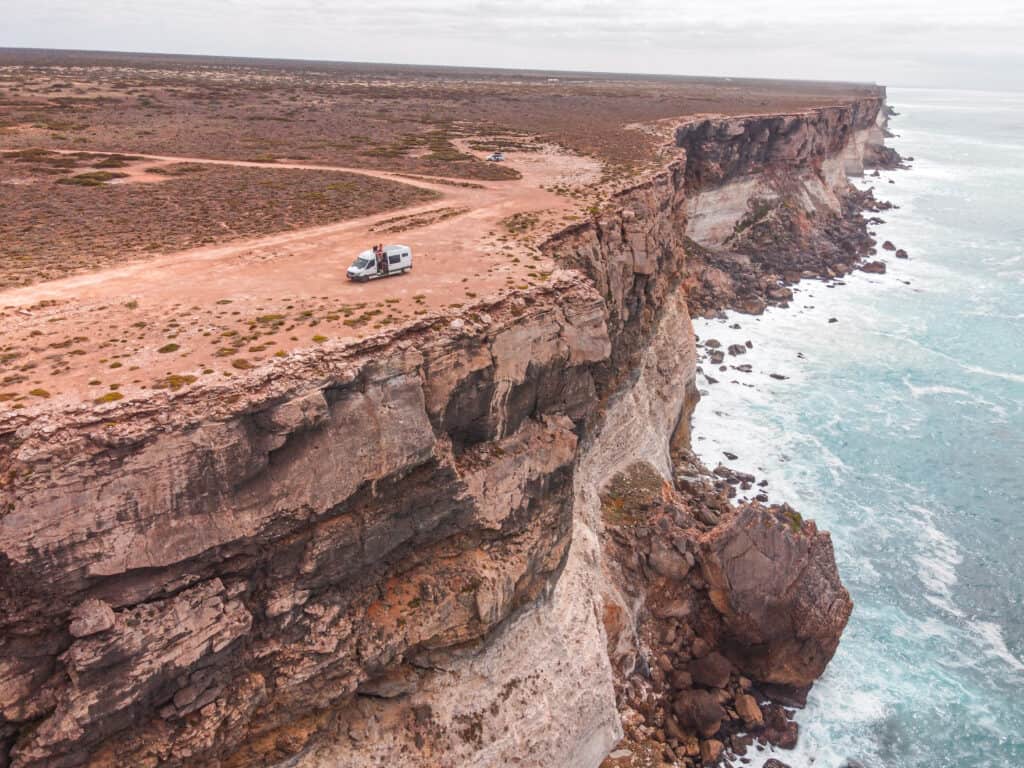 Accommodation in Eucla
For travellers looking for a break in their Nullarbor crossing, Eucla offers a few accommodation options:
Eucla Motel and Caravan Park
Situated along the Nullarbor Plain, 12 kilometres to the WA/SA border, the Eucla Motel and Caravan Park is beautifully positioned atop an escarpment with distant ocean views overlooking the Great Australian Bight.
It offers a range of comfortable & clean accommodation options along the Nullarbor Plain. Ranging from Deluxe Rooms to sleep four guests, Executive 2 person Suites, Standard Rooms and a select range of Motel Rooms to sleep up to 5 guests – there is an option to suit all travellers. All their rooms are air-conditioned/heated and feature hardwood floors.
Are you travelling across the Nullarbor with your furry friends? No worries! They also offer a range of clean, well-equipped pet-friendly Motel rooms – just let them know when you book so that they can accommodate your best friend as well.
Eucla Motel and Caravan Park also offer modern amenities and on-site facilities for those travelling by Motorhome or Caravan. Powered & non-powered sites are available, complete with showers & bathrooms, ocean views and a BBQ area, plus access to drinking water. The Eucla Caravan Park is also pet-friendly.
The Caravan Park guests can access the Restaurant, Pub, Pool & shady outdoor deck with views over the escarpment and out to the Great Australian Bight. Bookings are not required for Caravan Park – but check-in at Eucla Service Station upon arrival is needed – all sites are $30/night.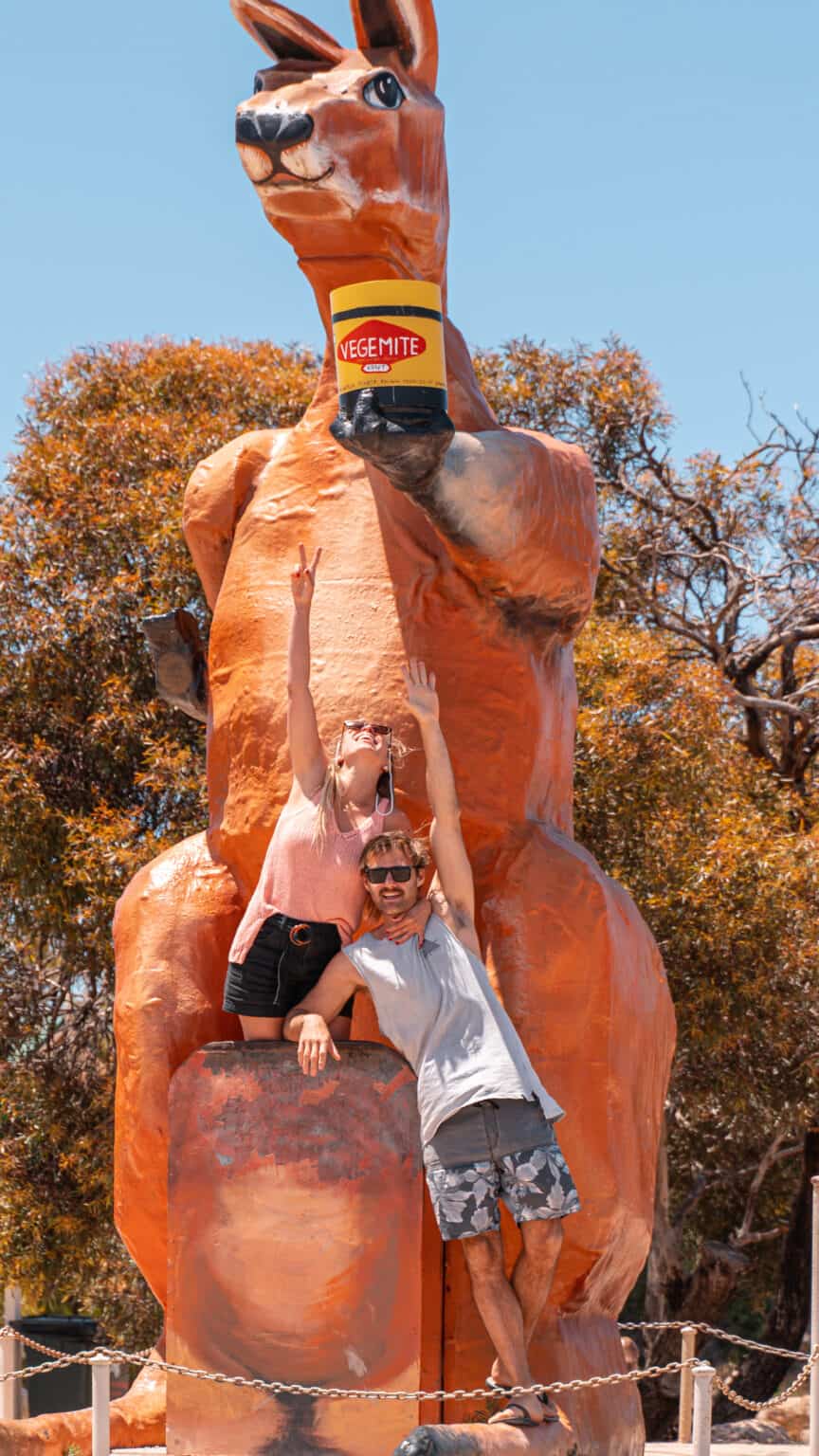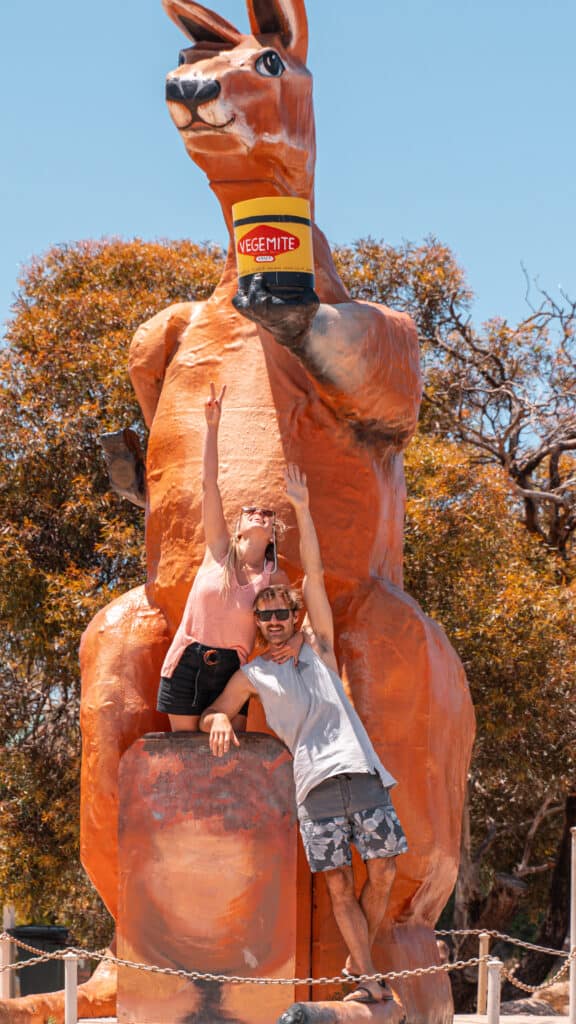 Free campground – side of the road
On Wikicamps, you will also see a free campground – side of road location.
The reviews for this place, however, could be better. We read that there is rubbish everywhere and not much room for big rigs.
A lady also commented that this was too remote for her as a solo traveller.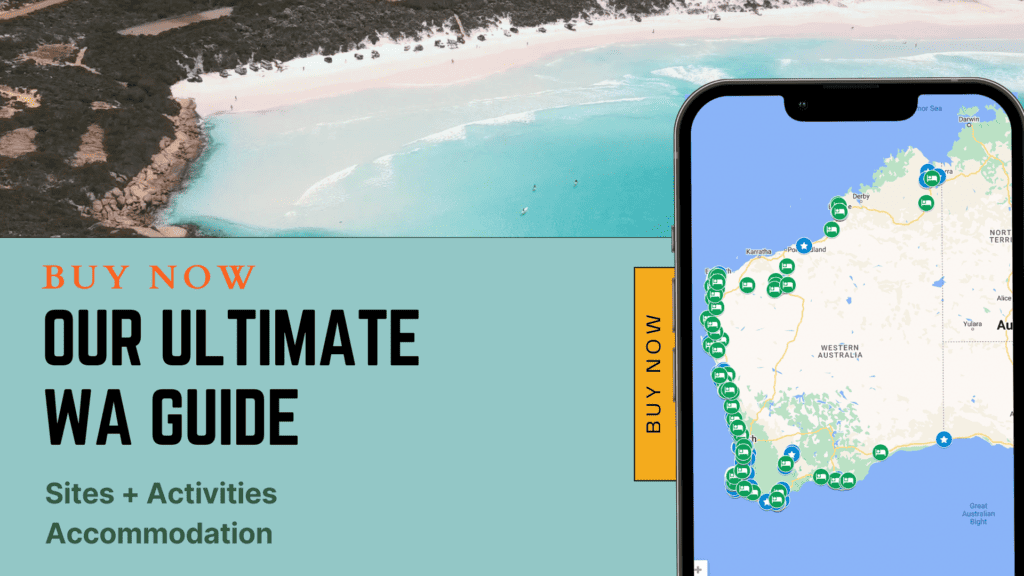 Old Telegraph Station Campground
Another free option. The Old Telegraph Station is located south of Eucla town and is signposted. For 2WD access, take the road behind the Eucla Roadhouse. If coming from the west, most GPS maps will take you down a rough dirt road a few km from Eucla and will take you behind the airfield. THIS TURNS INTO A TIGHT 4WD TRACK with rocky ground and then to soft sand and is not recommended for caravans or 2wd. People have been stuck there before, so make sure you read the reviews before going to find out where it happened.
There are no facilities. Take all rubbish with you and leave no trace. Reviews for this place are excellent.
Wattle Dune Camp
This 4WD access-only, free campground is very close to the water, so you can go swimming. It is dog friendly and accessible to camper trailers, off-road caravans and four-wheel drives. Camping in tents is allowed.
Reviews for this place on Wikicamps are excellent. Worth checking out.
Whether you are travelling solo or with friends or family, many accommodation options are available in Eucla, Western Australia.
From motels to caravan parks, there truly is something for everyone here!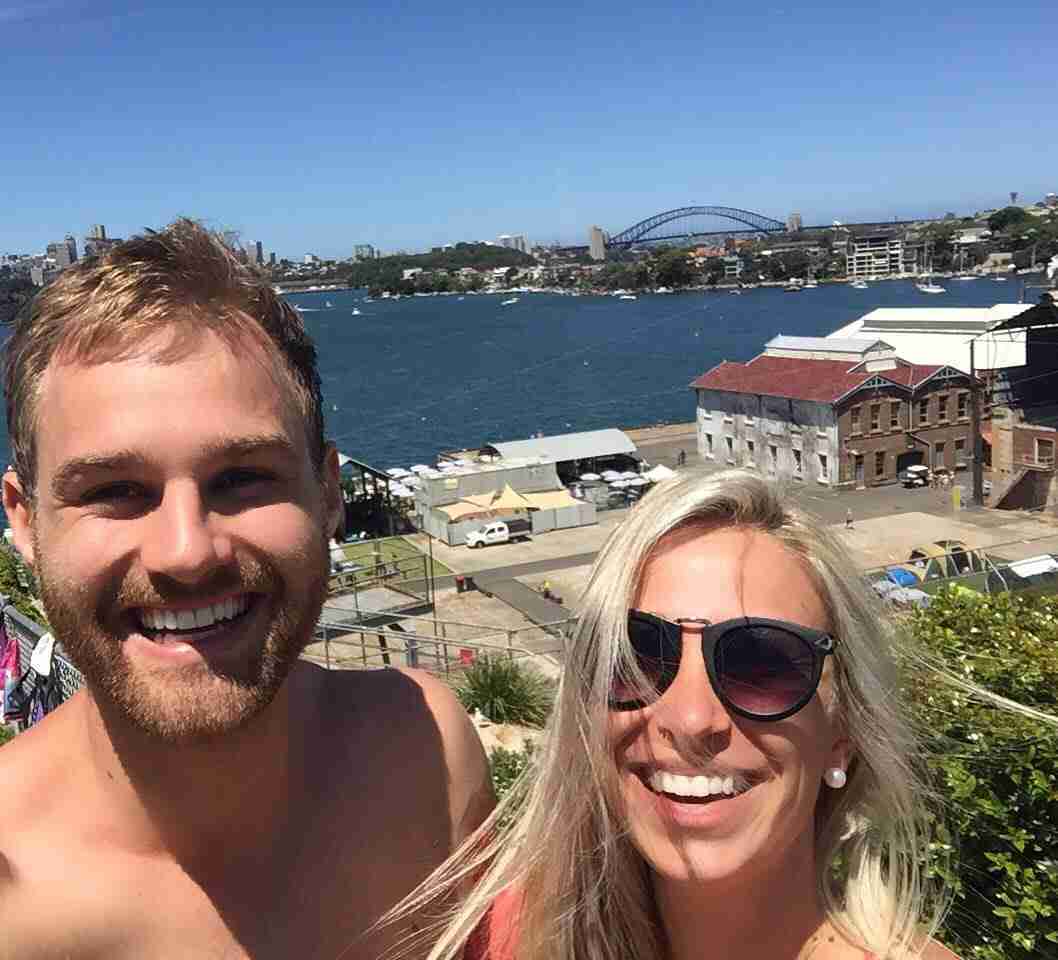 Wade & Dani
Hi! We're Wade and Dani, We're currently travelling around Australia in our 2017 Mercedes Sprinter Camper van and sharing our best experiences, stories, reviews and adventures as we go along. Make sure you follow us on Instagram @wadeanddani