A Guide to Epic Camping at Bunda Cliffs, South Australia 
For the adventurous traveller looking for an epic camping spot, Bunda Cliffs in South Australia is one of the best in Australia. And it is FREE!!
This stunning location is renowned for its breathtaking views of the ocean and its unique geological formations, making it a perfect spot for a memorable camping night.
Here's a guide to everything you need to know about camping at Bunda Cliffs.
What are the Bunda Cliffs?
Bunda Cliffs are an iconic part of the Nullarbor Plain – one of Earth's grandest limestone beds.
Stretching over 200,000 square kilometres (77,000 sq miles) from the Great Australian Bight in the south to the Great Victoria Desert up north, the Nullarbor Plain was formed 65 million years ago when Australia split from Antarctica.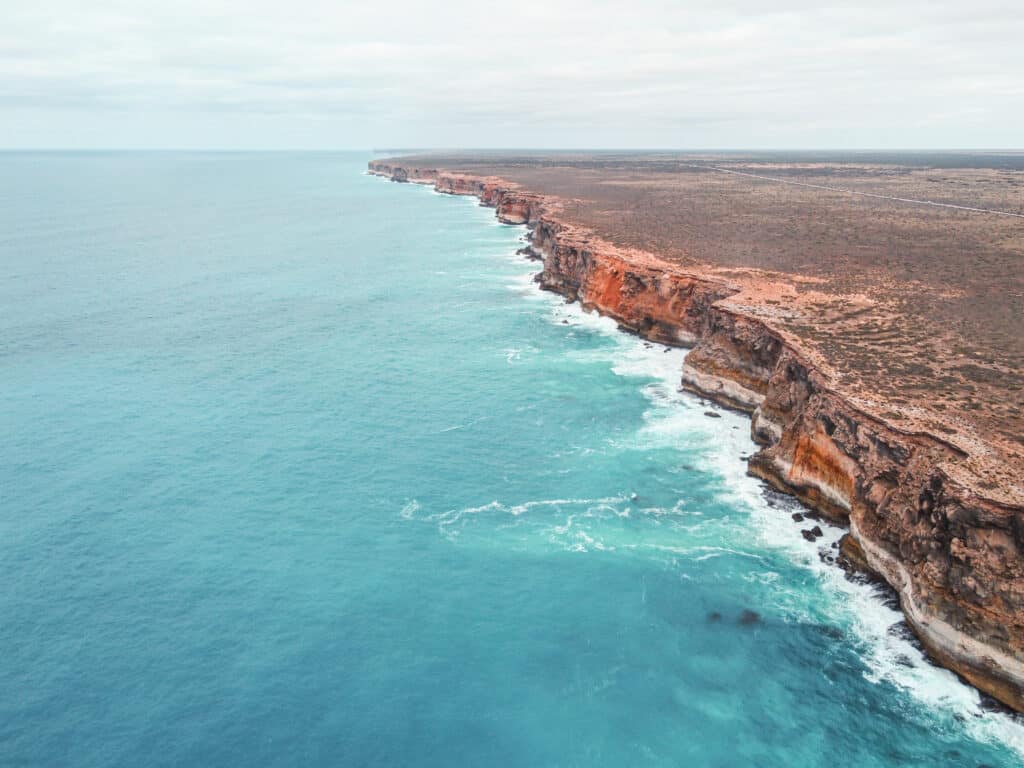 Where are the Bunda Cliffs?
Located off the Western Australia border, Bunda Cliffs make up a vast part of South Australia's western end of the Great Australian Bight.
Spanning a distance of 100 kilometres (62 miles), the longest uninterrupted line of sea cliffs in the world starts at the head of the Great Australian Bight and reaches all the way to Western Australia's border.
For an awe-inspiring view of the Bunda Cliffs, consider soaring above on a scenic flight with Chinta Air! But if you'd prefer to keep your feet on the ground, follow the Eyre Highway and stop at any of the five main lookout points.
Other stops you can't miss when crossing the Nullarbor are the Nullarbor Roadhouse, Penong and Point Brown (located before the official start of the Nullarbor).
Need a rental car to explore South Australia? Book here
Camping at Bunda Cliffs
Camping at Bunda Cliffs was one of the best experiences we have had in our lap around Australia so far. You'll be treated to some of South Australia's most incredible coastal scenery.
From the top of the cliffs, you can take in stunning views across the ocean and watch as waves crash against them below. The area also provides plenty of opportunities for whale watching during migration season.
There are plenty of free camp spots along the coast, and Wikicamps is your one-stop shop to find all of them. None of the options has any facilities or amenities, but you can still make yourself home by choosing a location that brings you joy and setting up camp for the night.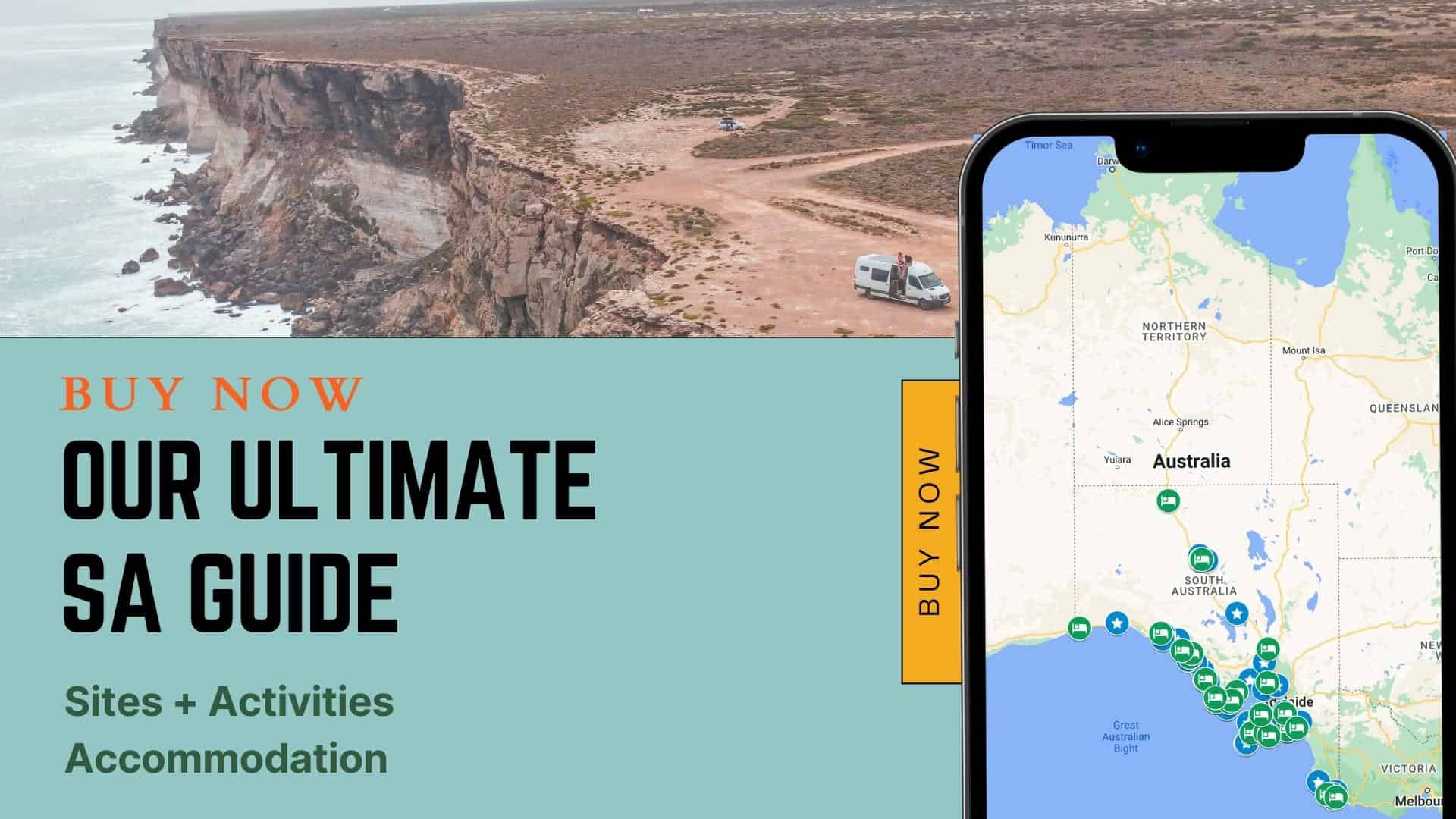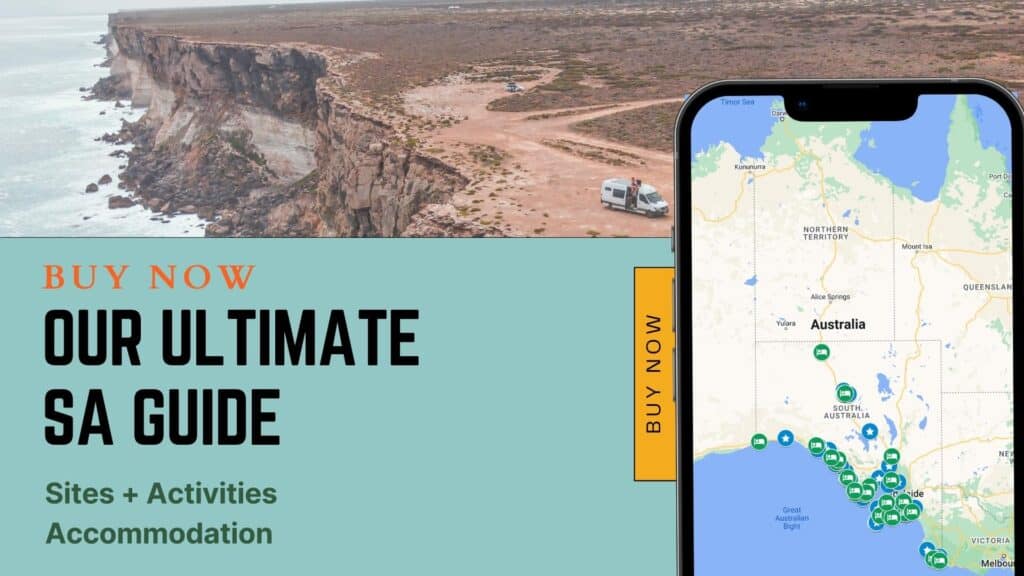 Whale watching at Bunda Cliffs
The most popular activity at Bunda Cliffs is undoubtedly whale watching.
From May to October each year, Southern Right Whales migrate up the coast and can be spotted from the cliffs.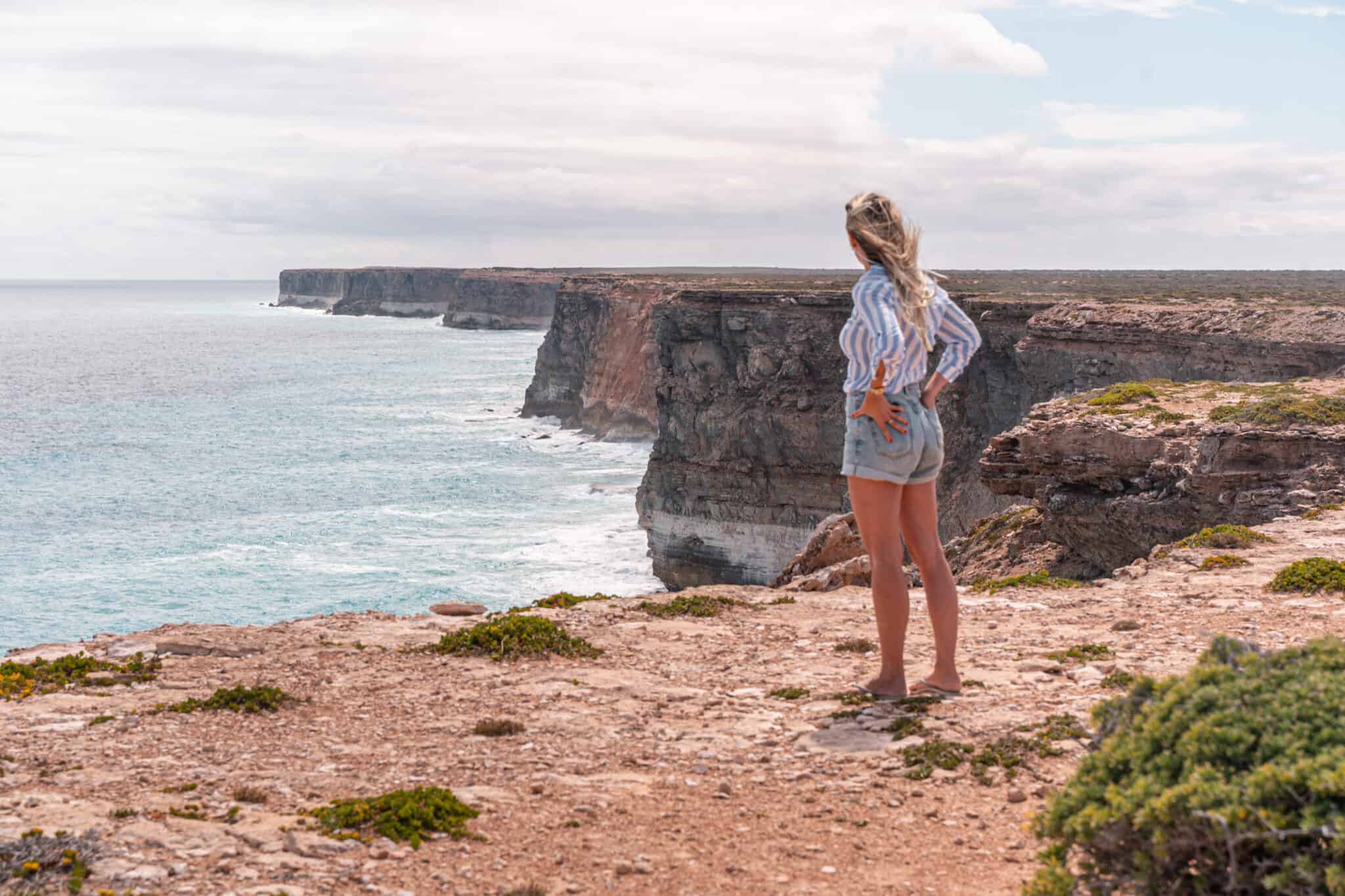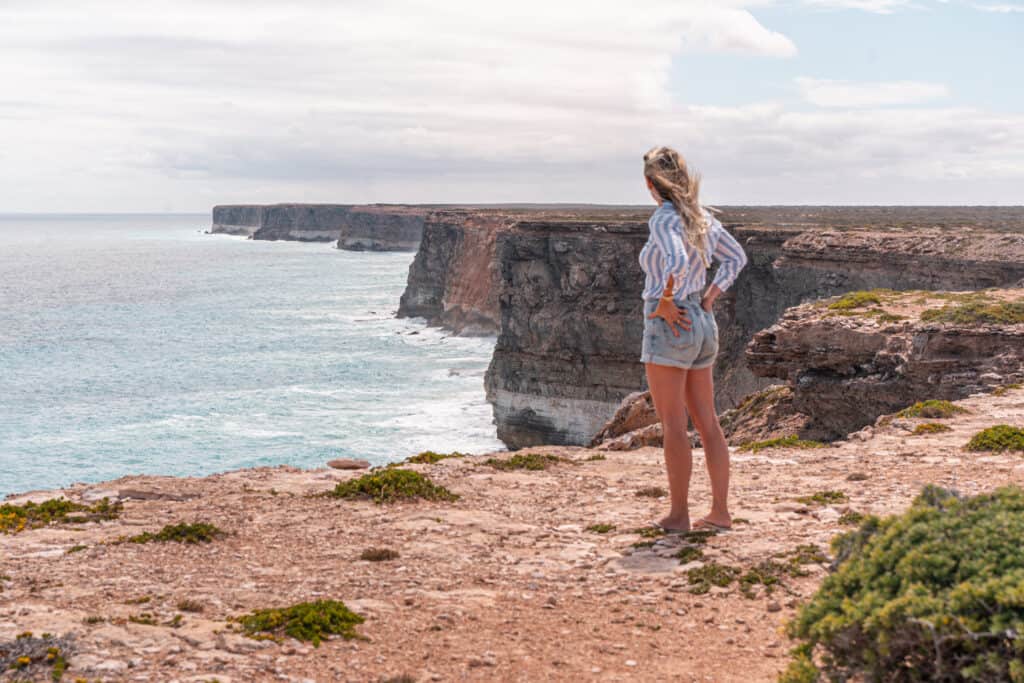 Safety Considerations
It's important to remember that Bunda Cliffs can be pretty dangerous.
It gets VERY windy there. But also, cliff edges are prone to loose rocks, so it's best to stay away from them when exploring, taking photos of the area and camping – particularly if you have children!
We saw some crazy people camping right by the cliff with kids when we were there. We didn't park close to the edge as we were terrified. You can see cracks in the rocks and some cliffs that have already fallen, so keep your distance!