Exploring the Magical Hamelin Bay Stingrays of Western Australia
Have you ever dreamt of an enchanting encounter with majestic sea creatures?
Hamelin Bay in Western Australia offers a unique opportunity to interact with the captivating Hamelin Bay Stingrays that frequent its shores.
In this blog post, we'll guide you through the species of stingrays found in Hamelin Bay, planning your visit, finding the perfect spot to observe these beautiful creatures, and capturing stunning photos. We'll also discuss responsible interactions, nearby attractions in the Margaret River Region, and accommodation options to ensure a memorable experience.
Key Takeaways
Explore the majestic stingrays of Hamelin Bay Beach, including Smooth Stingrays, Black Stingrays and Eagle Rays.
Visit during the summer months for the best chances to spot them & plan ahead!
Follow safety precautions & local customs/etiquette for a memorable experience.
Watch our Youtube video in Margaret River, including our visit to Hamelin Bay, below:
Discovering Hamelin Bay's Majestic Stingrays
Hamelin Bay is home to an array of fascinating stingrays, each with its unique charm and characteristics. These magnificent creatures have been a local attraction for years, thanks to the fishermen who used to give them a snack when they returned to the boat ramp after a day of fishing.
You can now admire the beauty of these stingrays at Hamelin Bay Beach while snorkelling, diving, or just observing them from the shore.
Smooth Stingrays
Smooth Stingrays, the largest species found in Hamelin Bay, are known for their curiosity and friendly nature. These gentle giants can grow up to 4.3 meters in size and are usually around 2 meters on average.
Smooth Stingrays, also known as smooth rays, can be easily spotted as they glide gracefully along the ocean floor. These sting rays feed on fish, crabs, prawns, and mussels.
Black Stingrays
Black Stingrays, scientifically known as Dasyatis thetidis, are smaller and more elusive than their Smooth Stingray counterparts. They can grow up to 1.8 meters in disc width and 4 meters in total length, weighing more than 200 kilograms.
Black Stingrays are easily recognisable due to their distinctive grey-brown to black colouration with a white underside, a short tail, and a dark mask-like colouration across their eyes.
Eagle Rays
Eagle Rays are known for their beautiful patterns and graceful swimming style. They typically have spots or white spots on their back, with each spotted eagle ray possessing its unique pattern, just like human fingerprints.
An Eagle Ray can reach up to 5 meters (16 ft) in length, with a wingspan of 3 meters (10 ft), and they usually weigh around 230 kg (507 lbs). These elegant creatures can live for 20 to 25 years.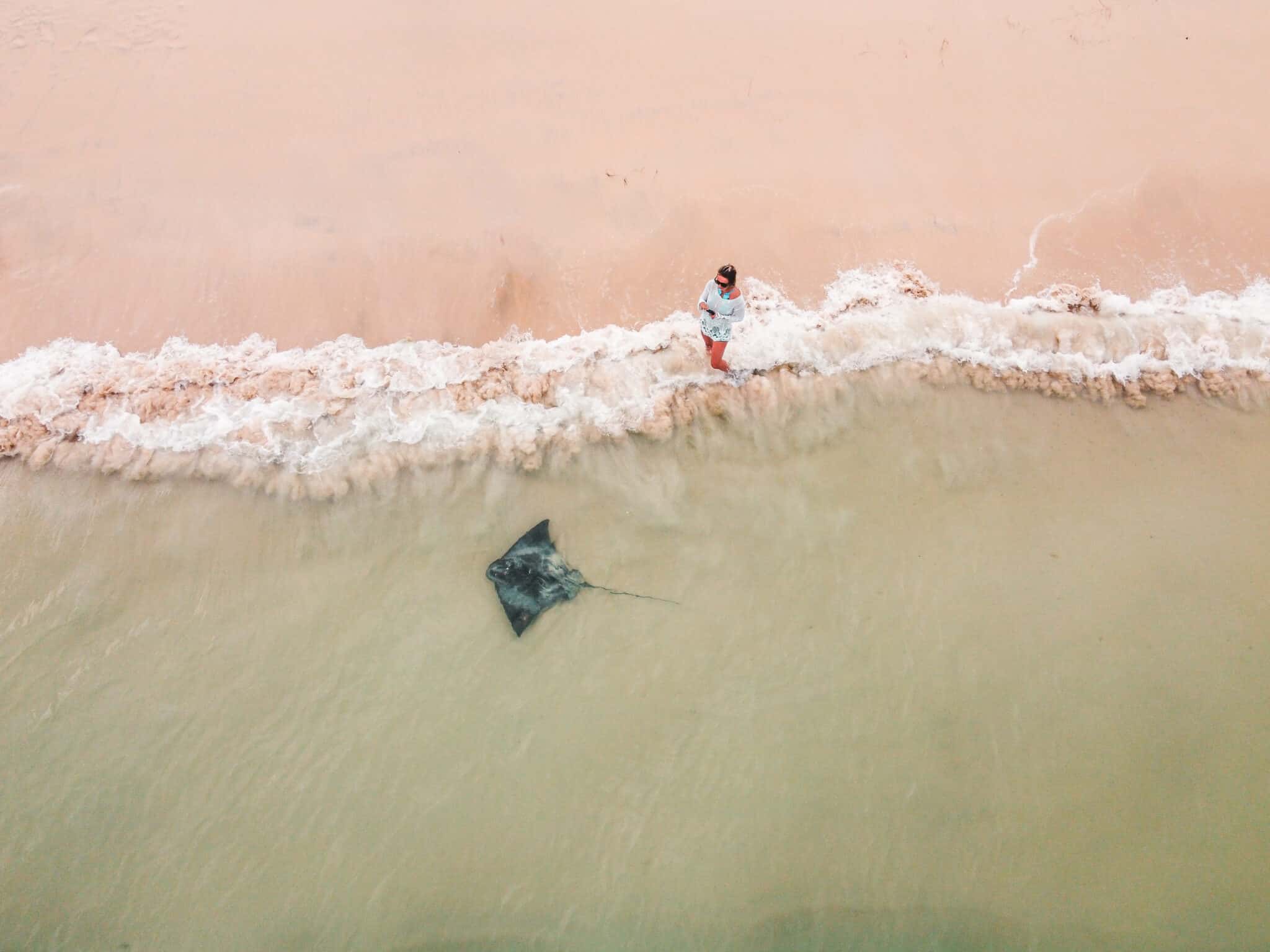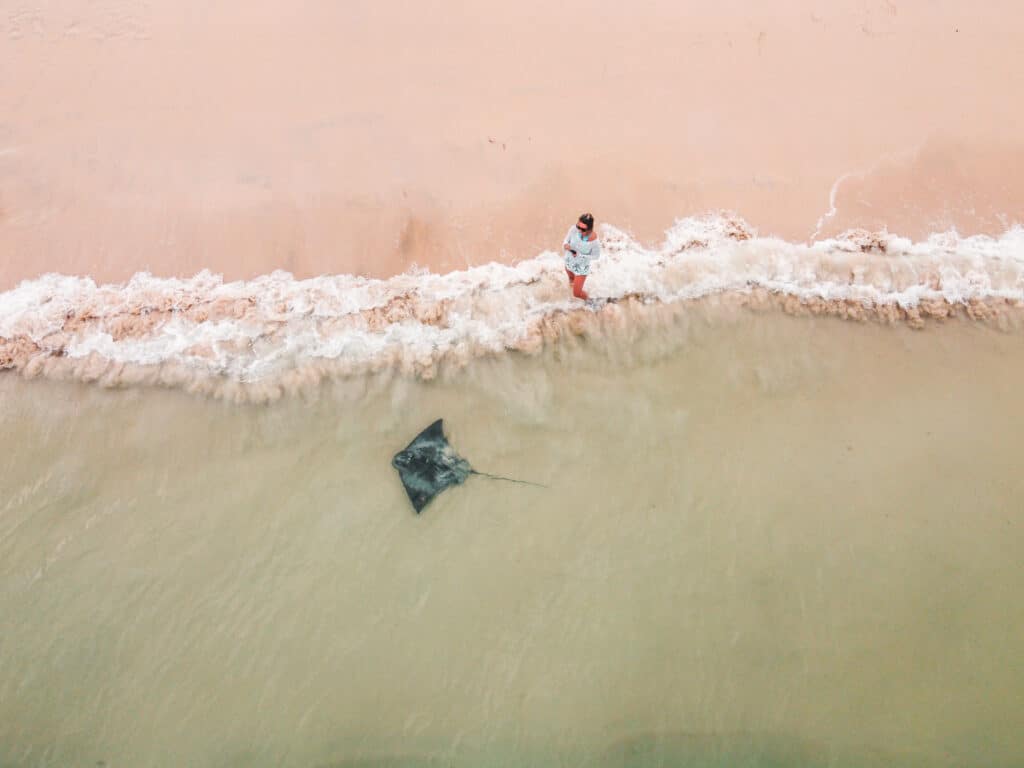 Planning Your Visit to Hamelin Bay
Careful planning of your visit is recommended for an optimal encounter with the Hamelin Bay stingrays. This includes:
Considering the best time to see these fantastic creatures
Being prepared for the weather conditions you might encounter
Understanding your travel options from Perth or Margaret River.
The best time to visit the bay is during the summer months when the water is warmer.
Best Time to Visit
Hamelin Bay is most vibrant during the summer months, offering high chances of active and visible stingrays.
In the morning, the water is usually clearer, and the tides are calmer, making it easier to spot the stingrays.
Our personal experience visiting Hamelin Bay twice also confirms this, as we saw no stingrays on a cloudy afternoon but spotted four on a clear morning in December.
Weather Conditions
Weather conditions significantly influence the stingrays' visibility. Clear days are ideal for spotting them near the old jetty pylons and in the shallows by the beach.
Summer months like January offer warmer temperatures, ranging from 16.9°C to 23.5°C, making it the best time for stingray spotting. However, remember that stingrays can still occasionally be spotted outside of summer.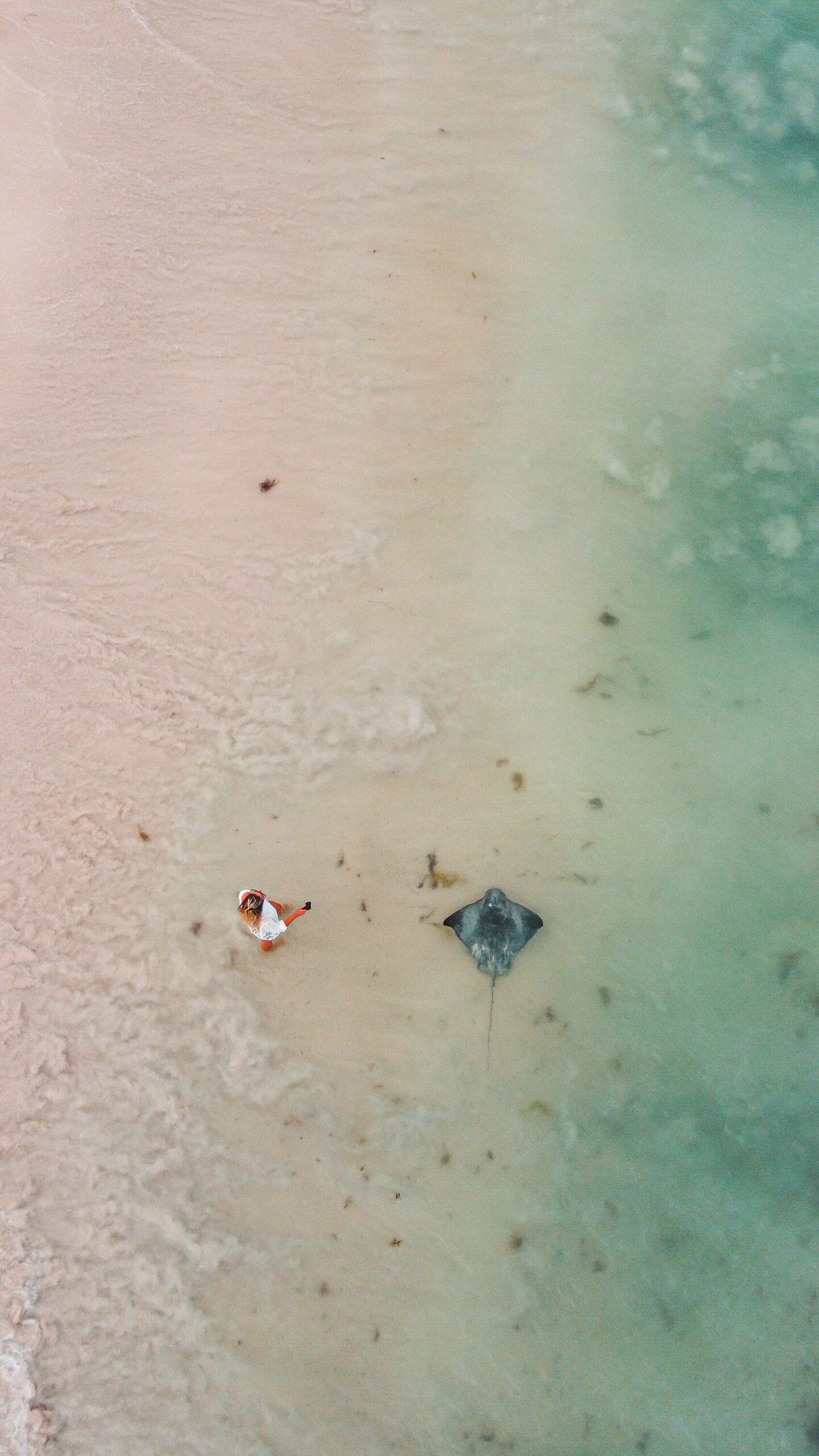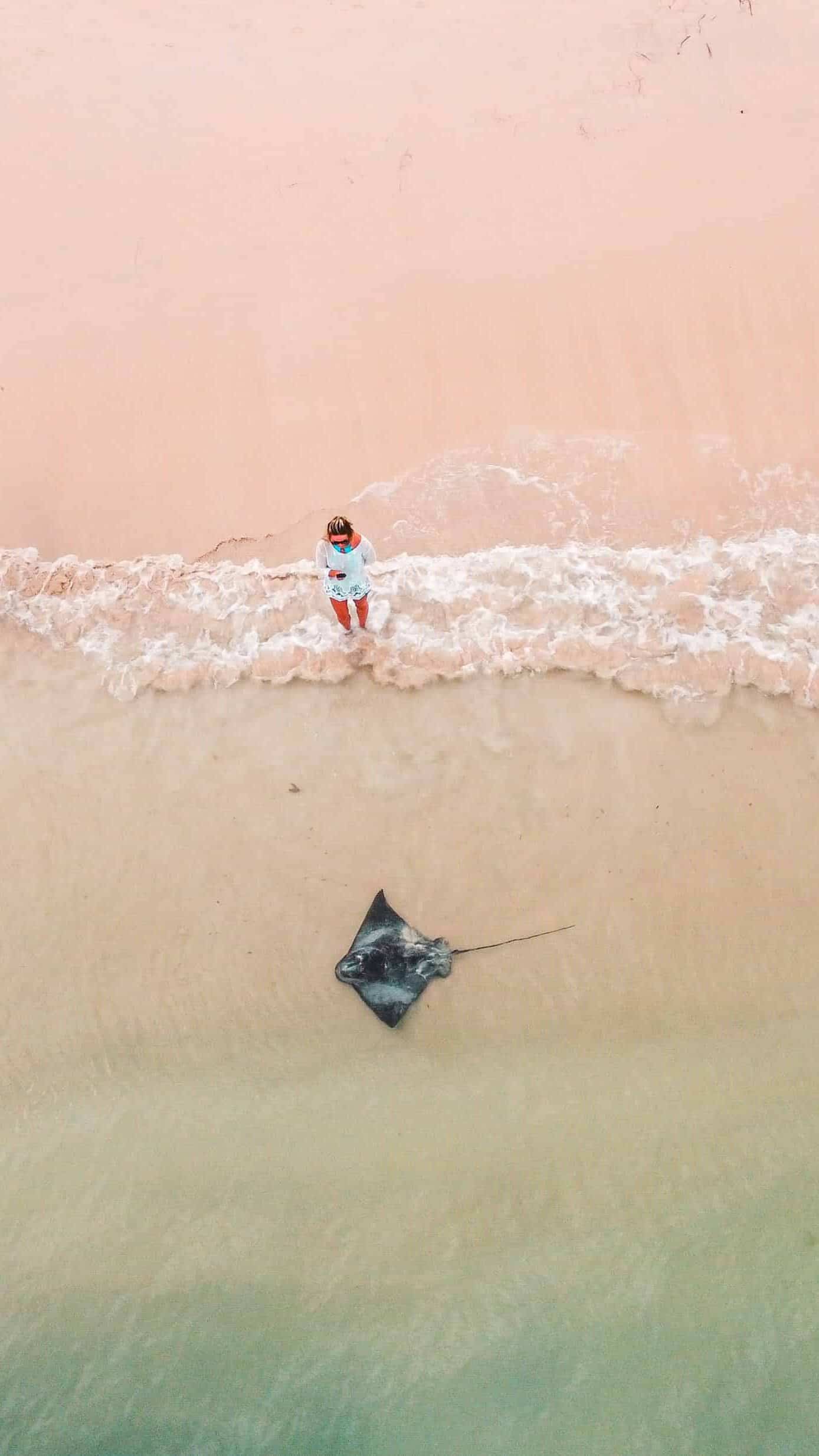 Travel Options
Hamelin Bay, located in the beautiful region of Margaret River, is a 3-4 hour drive from Perth, offering a scenic journey along the west coast of Western Australia, passing through Bunbury, Busselton, and Margaret River town. Public transportation options are limited, with no direct public transport from Perth to Hamelin Bay.
You can hire a car and go on a road trip to Hamelin Bay if you don't have a car.
Finding the Perfect Spot to Observe the Stingrays
After planning your visit, the next step is identifying the ideal location to watch the stingrays. The shallow waters of Ngari Capes Marine Park are the optimal place to view these fascinating creatures, particularly in the mornings when they are most active.
Hamelin Bay Boat Ramp
The Hamelin Bay Boat Ramp is the most popular spot for viewing the stingrays, as they often come close to shore for food.
Remember that the stingrays at the boat ramp are protected, so catching, harming, or touching them is illegal.
Old Jetty Pylons
The old jetty pylons provide a unique backdrop for observing the stingrays and photographing. These historical structures were erected in 1882 to support timber milling operations but were damaged in a fire in the 1920s, leaving only a few pylons still standing.
The stingrays are often seen near the old jetty pylons, making it an excellent spot for observation and photography.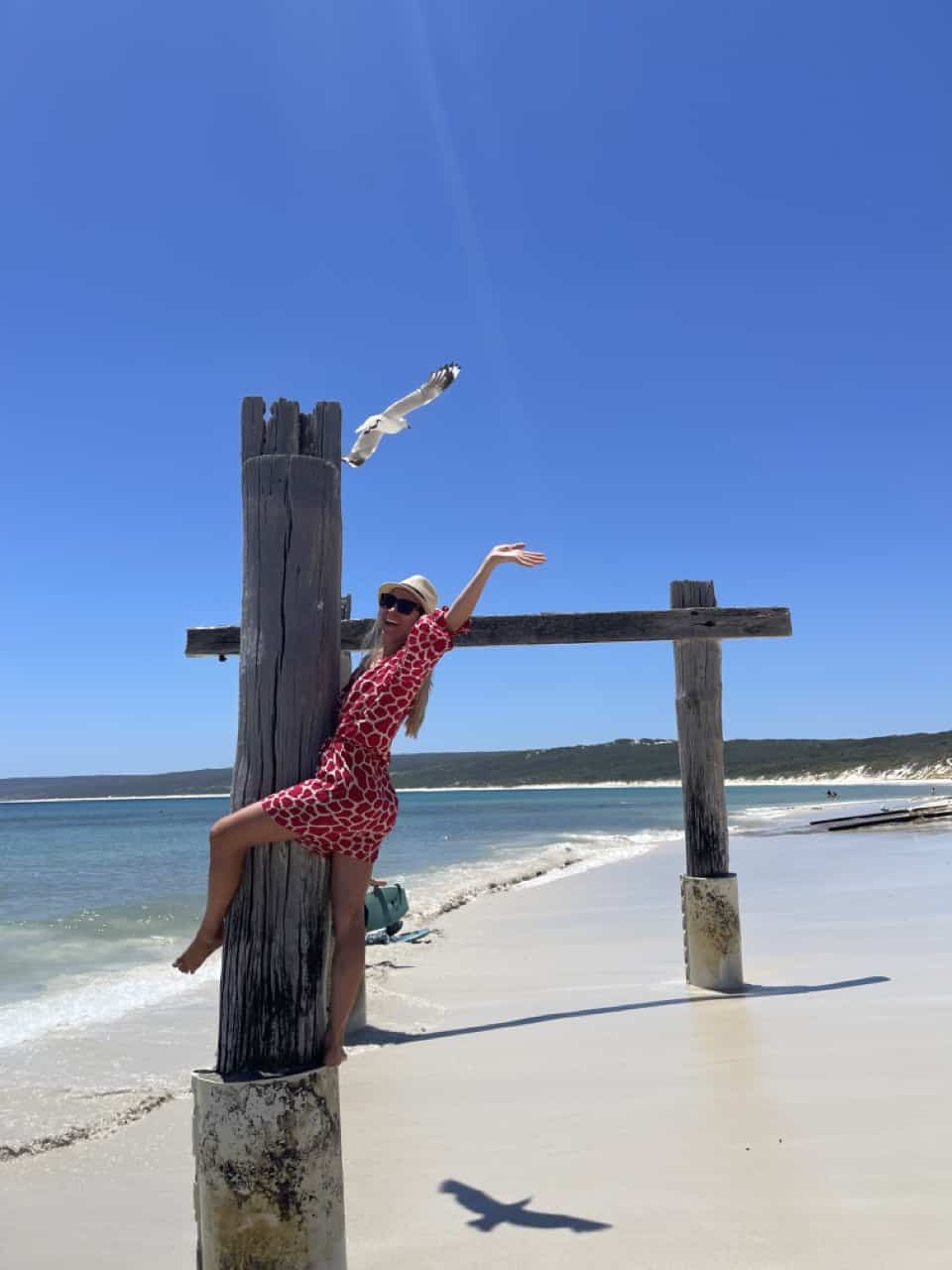 Capturing Stunning Photos of the Stingrays
Visitors should seize the opportunity to capture mesmerising photographs of Hamelin Bay's stingrays.
With the right camera equipment and techniques, you can take home unforgettable images of these magnificent creatures as they glide through the waters.
The best time to take photos of the stingrays is during the early morning or late afternoon when the crowds have not yet arrived.
Camera Equipment
To capture the perfect shot of the stingrays, consider using a drone for aerial shots, a GoPro for underwater images, and a water dome for under-over effects. These tools will help you get the best possible angles and perspectives while protecting your equipment from water damage.
Photo Techniques
When photographing the stingrays, get low to the water, work with the natural light, and be patient. The calm, clear days are ideal for capturing the stingrays as they swim around the old jetty pylons and in the shallows near the beach.
Experiment with different angles and perspectives to create unique and captivating images of these beautiful creatures.
Responsible Interaction with the Stingrays
While spending time with the stingrays at Hamelin Bay, remember that they are wild creatures meriting our respect and consideration. By following the proper guidelines for interacting with the stingrays, you can ensure a safe and enjoyable experience for both you and these magnificent creatures.
Keeping a safe distance from the stingrays is essential to avoid accidentally disturbing wildlife.
While wildlife can be stunning, their behaviour can be unpredictable, so exercising necessary precautions is wise.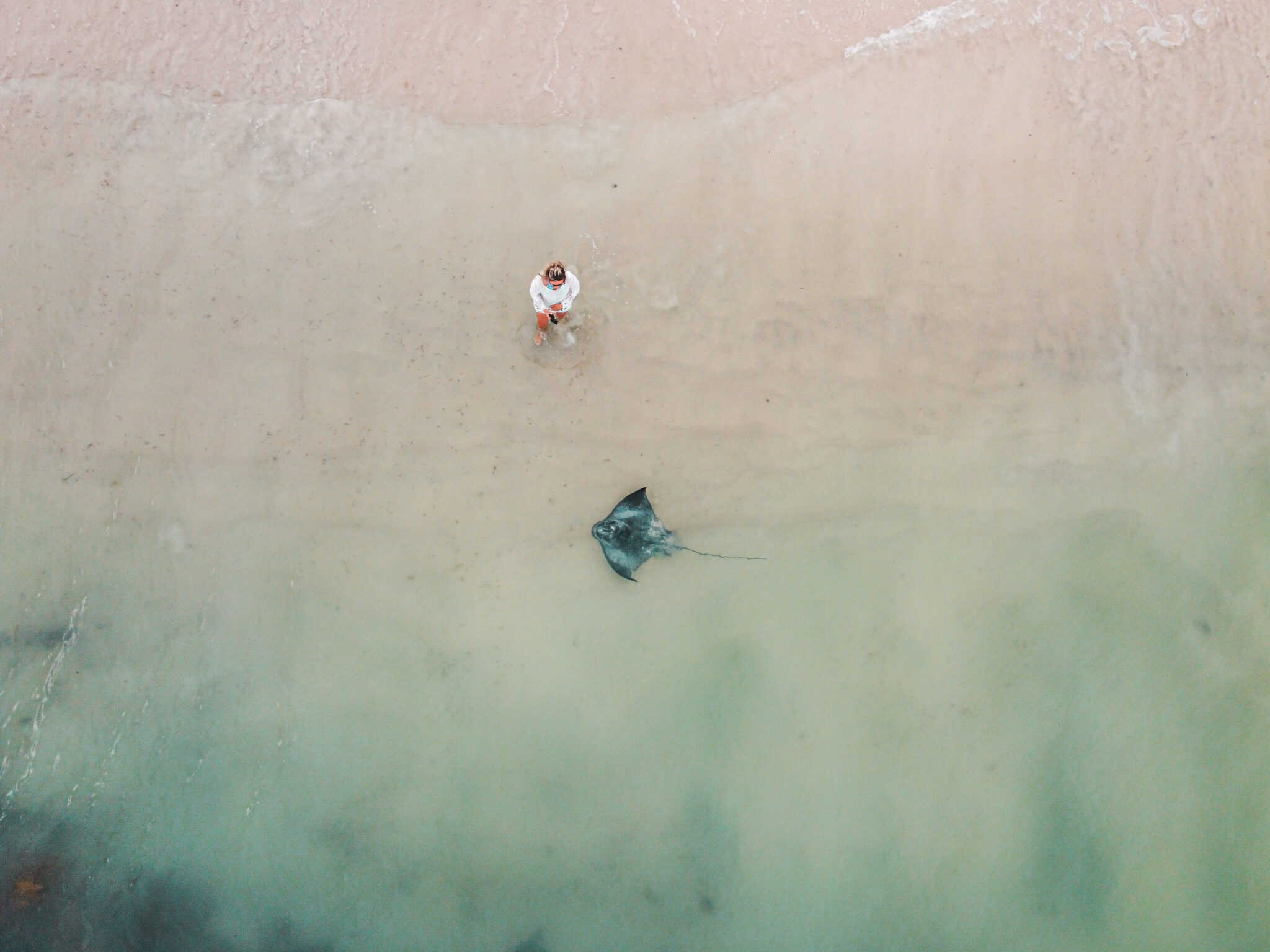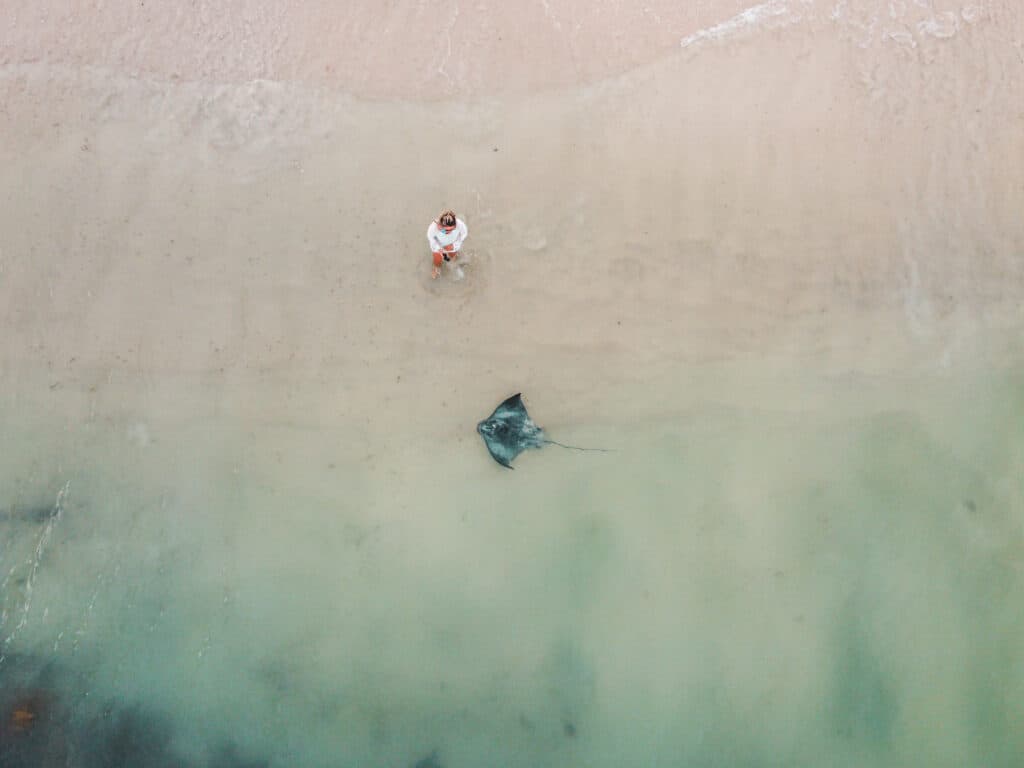 Do's and Don'ts
The WA Parks and Wildlife Service advises onlookers to adhere to certain guidelines:
Avoid disturbing or touching the stingrays
Refrain from feeding them
Observe from a safe distance
Respect their natural behaviour and habitat.
By adhering to these rules, you can help protect the stingrays and ensure they continue to thrive in their environment.
Educating Children
Educating children on the significance of respecting the stingrays and their environment is vital for their safety and the continued well-being of these remarkable creatures. Explain the potential dangers of getting too close to the stingrays and emphasise the significance of maintaining a safe distance.
Educating children on the proper behaviour around wildlife can help ensure future generations continue to enjoy the incredible experience of observing the Hamelin Bay stingrays.
Nearby Attractions and Activities in the Margaret River Region
A visit to Hamelin Bay also presents the chance to discover the attractions and activities of the Margaret River Region. This beautiful area offers a range of experiences, including:
Wineries and vineyards
Caves
Hikes
Stunning beaches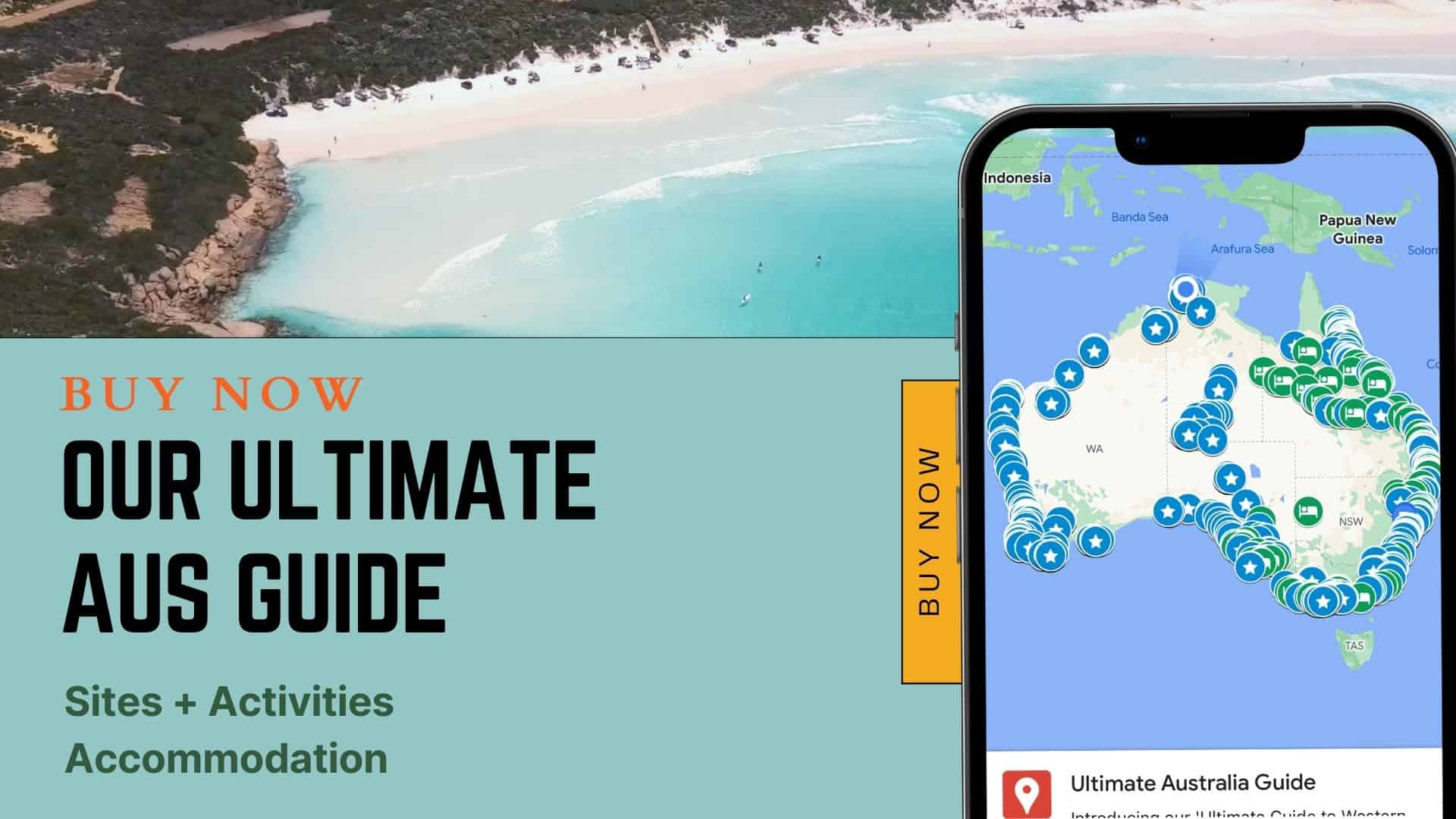 Wineries and Vineyards
The Margaret River Region is renowned for its world-class wineries and vineyards, with top-rated establishments like:
Berry Farm
Voyager Estate
Leeuwin Estate
Cape Mentelle Wines
Amelia Park Wines
Treat yourself to a wine tasting or tour and sample the region's famous Cabernet Sauvignon, Chardonnay, Shiraz, and SSB blends.
Caves and Hiking Trails
Discover the Margaret River Region's fascinating caves and hiking trails, including Jewel Cave, Mammoth Cave, and Lake Cave. These natural wonders offer incredible formations, such as stalactites, stalagmites, and cave coral.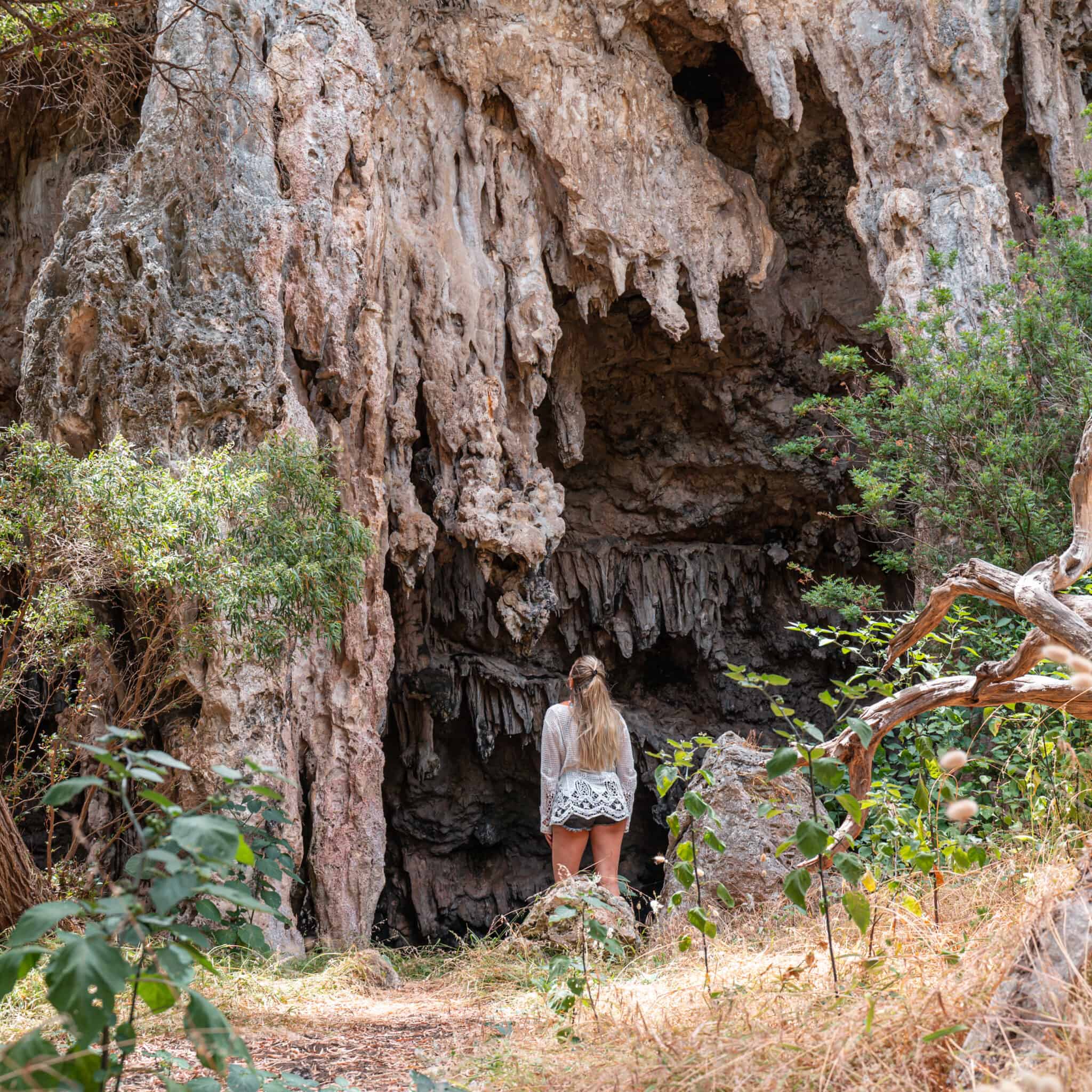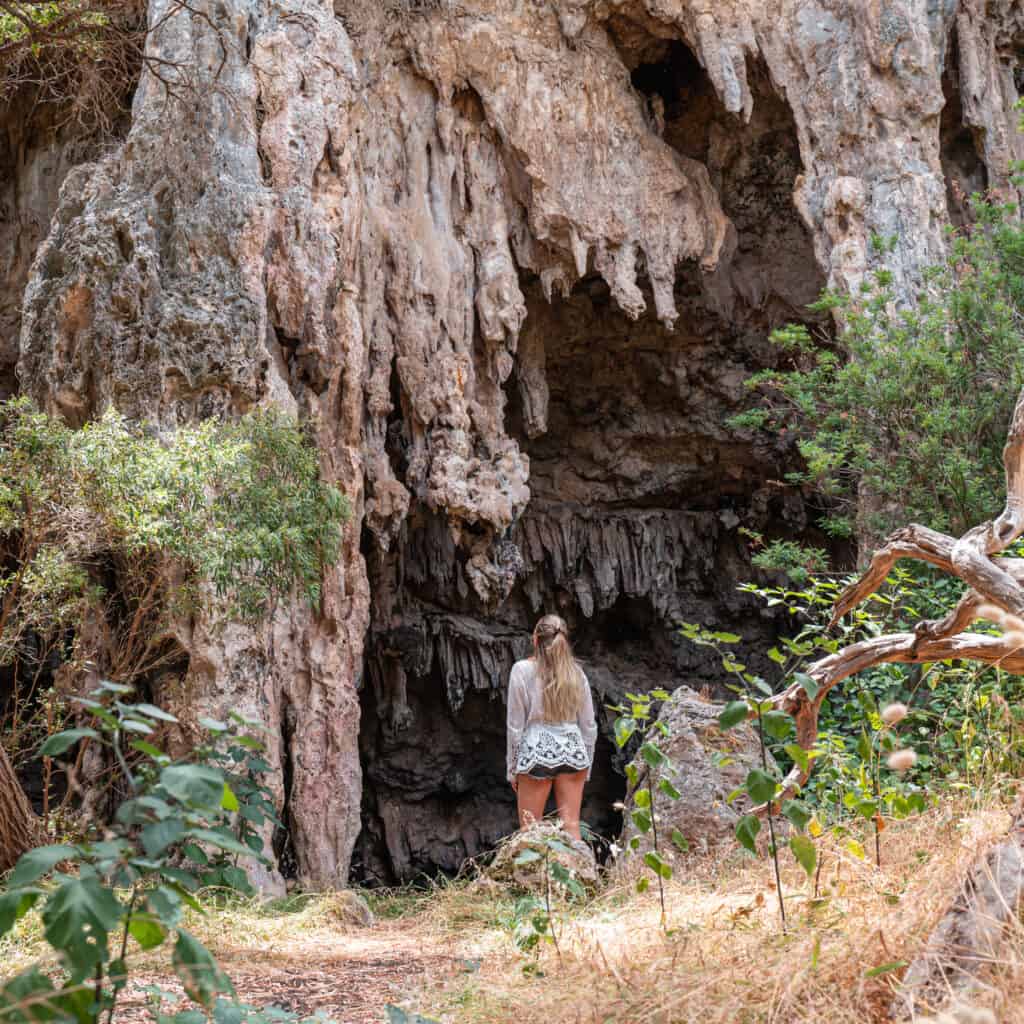 For those who enjoy hiking, some stunning trails in the Margaret River region include:
Cape to Cape Track
Wooditjup National Park
Meelup Reserve Trail
Margaret River Heritage Trail
These trails offer a range of difficulty levels to suit all abilities.
Beaches and Coastal Adventures
Complete your Hamelin Bay experience with a visit to the beautiful beaches and coastal adventures in the Margaret River Region.
Yallingup Beach, Smiths Beach, Injidup Beach, Gnarabup Beach, Boodjidup Beach, and Boranup Beach are some of the most popular spots to soak up the sun or indulge in exhilarating water sports like snorkelling, diving, and beach fishing.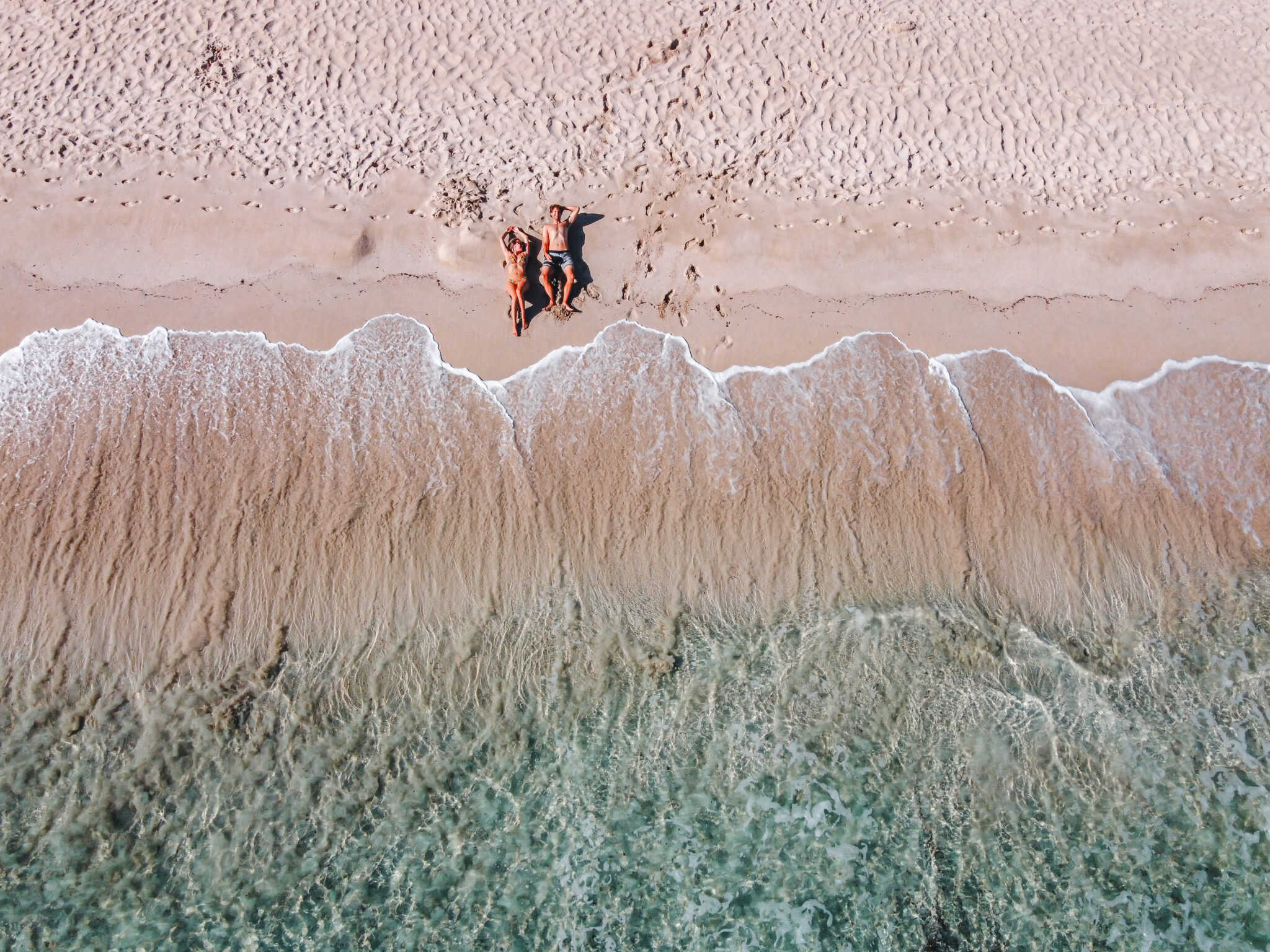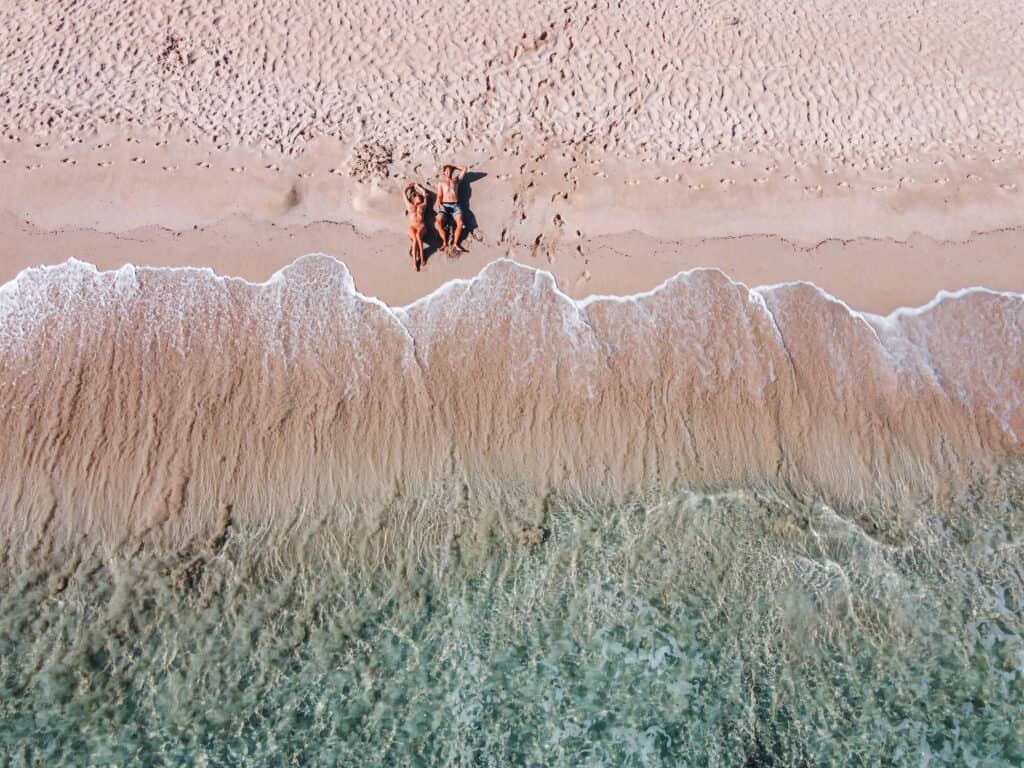 Accommodation Options Near Hamelin Bay
Following a day of exploration in and around Hamelin Bay, a comfortable resting spot is critical to recharge your energy. Choose from various accommodation options near the bay, including:
Hamelin Bay Holiday Park
Margaret River accommodations
Augusta lodgings.
Hamelin Bay Holiday Park
For a family-friendly stay close to the beach, consider Hamelin Bay Caravan Park. This popular destination, also known as Hamelin Bay Holiday Park, offers beachfront chalets, caravan sites, and on-site amenities such as public toilets, showers, a camper's kitchen with a microwave, and a convenience store.
The park's proximity to Hamelin Bay Beach makes it an ideal choice for those who want to make the most of their time with the stingrays.
Margaret River Accommodations
Consider the various accommodations available in the Margaret River area for a more luxurious stay. Options range from hotels and lodges to holiday homes, catering to different budgets and preferences.
Some top-rated establishments include:
Jarrah Grove Forest Retreat
Empire Spa Retreat
Grand Mercure Basildene Manor
Cape Lodge
Simala Retreat
Losari Retreat
Little Wood Chalet
Luxury Glamping Tent
Augusta Lodgings
If you're looking for a quieter, more secluded experience, consider the accommodations available in Augusta. Options include motels and bed and breakfasts, providing a peaceful setting to unwind after a day of exploring Hamelin Bay and its surroundings.
Augusta's Georgiana Molloy Motel, Augusta Escape Holiday Units, and Augusta Sheoak Chalets are highly rated options.
Tips for a Memorable Hamelin Bay Experience
Preparing and adhering to basic guidelines are vital in making your Hamelin Bay experience unforgettable. From packing the proper essentials to respecting local customs and adhering to safety precautions, these tips will help you make the most of your encounter with the magical stingrays of Hamelin Bay.
What to Bring
Visiting Hamelin Bay requires certain essentials for a comfortable experience, including sunscreen, hats, water, snacks, and suitable attire for beach activities and local exploration.
This will ensure you stay comfortable and protected from the sun, allowing you to enjoy your time with the stingrays and other nearby attractions.
Local Customs and Etiquette
Respecting local customs and etiquette is paramount during your Hamelin Bay visit. Follow Leave No Trace principles by properly disposing of waste, minimising your environmental impact, and leaving natural and cultural features undisturbed.
Additionally, adhere to fire restrictions and be mindful of other visitors to ensure a pleasant experience.
Safety Precautions
Safety should always be a top priority during your Hamelin Bay visit. Be aware of your surroundings, maintain a safe distance from the stingrays, and don't venture too close to cliffs or unstable areas.
By taking these precautions, you can enjoy a safe and memorable experience with the enchanting stingrays of Hamelin Bay.
Summary
In conclusion, a visit to Hamelin Bay offers an unforgettable encounter with the magical stingrays that inhabit its shores.
By planning your visit, finding the perfect spot to observe these majestic creatures, taking stunning photos, and following responsible interaction guidelines, you can create a memorable experience that will last a lifetime.
Don't miss the opportunity to explore the nearby attractions and activities in the Margaret River Region and immerse yourself in the beauty of Western Australia's coastline.
Frequently Asked Questions