30 Best Things to do in Margaret River, the Ultimate Guide
Are you ready for an adventure? Margaret River is a treasure trove of exciting activities, unique attractions, and culinary delights. Just a drive from Perth, this natural paradise offers many fun-filled experiences that will leave you with unforgettable memories.
Whether you're a thrill-seeker looking for your next adrenaline rush, a foodie seeking tantalising flavours, or a nature enthusiast yearning for untouched beauty, Margaret River has something for everyone. From experiencing the surf breaks at Gnarabup Beach to savouring the crafted beers at a local brewing company, there's never a dull moment in this charming town.
And there's more! The Margaret River wineries are renowned for their exquisite wines, and a visit to the Elephant Cafe is a must for animal lovers. With school holidays around the corner, it's the perfect time to explore the region's natural wonders and create magical family moments. So, let's embark on this exciting journey and discover the best of Margaret River.
Watch our Youtube video in Margaret River below:
Explore the Thrilling Outdoor Activities in Margaret River
When it comes to outdoor activities, Margaret River truly shines. Its stunning landscapes, pristine beaches, and lush forests provide the perfect backdrop for many exhilarating adventures.
Whether it's catching a wave, paddling down the river, or exploring the wilderness on a bike, the possibilities are endless in Margaret River.
Surf the Waves
With its world-class surf breaks, Margaret River is a surfer's paradise. The region's stunning coastline along the Indian Ocean offers more than 40 top surfing spots, each with unique charm and challenge. From the mighty reef breaks to the fun beach surf, you'll find the perfect wave that suits your skill and style.
The Margaret River region's picturesque Geographe Bay is a haven for families and sunbathers. Its calm waters are ideal for beginners looking to learn the ropes of surfing. You can find group or private surf lessons if you are new to this.
So, whether you're a seasoned surfer chasing the big waves or a newbie keen to ride your first wave, Margaret River's surf scene will not disappoint.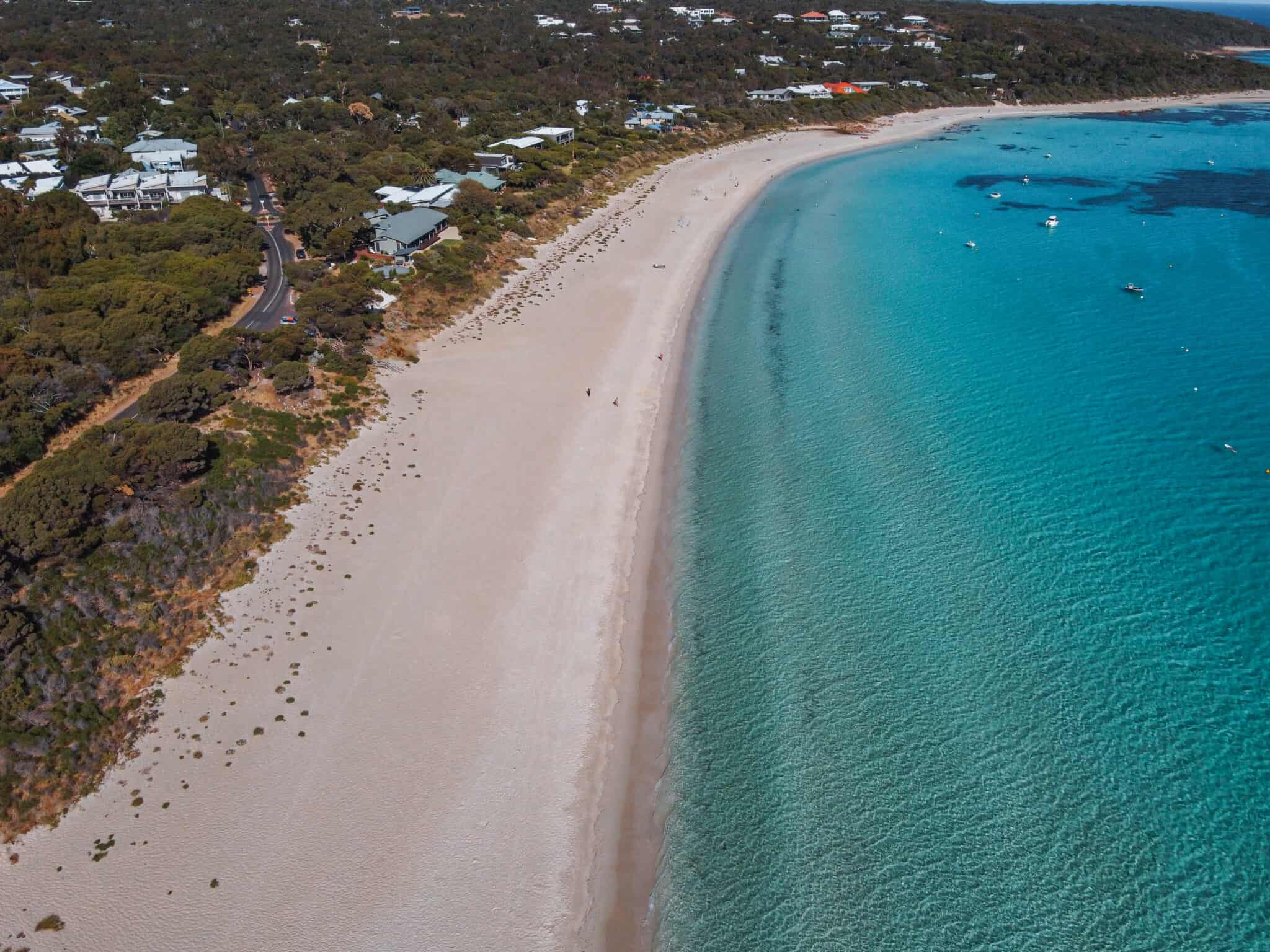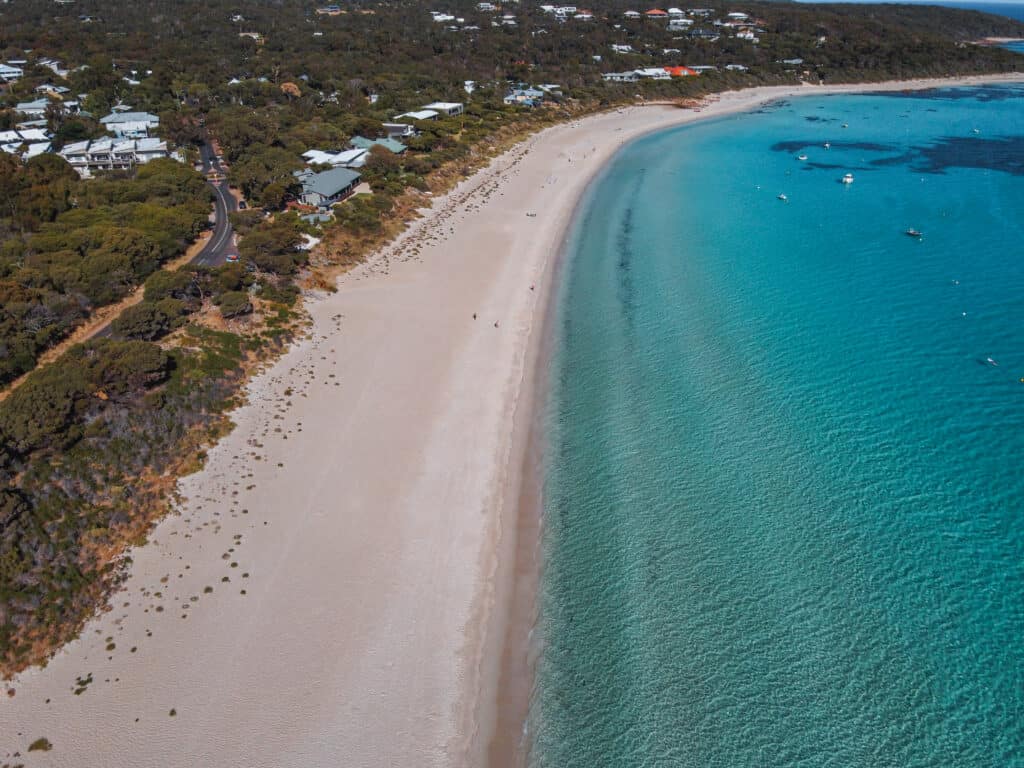 Enjoy a Day of Kayaking or Canoeing Down Margaret River
Another fantastic way to explore Margaret River's natural beauty is by kayaking or canoeing down the river. It's an exhilarating experience as you paddle through the serene waters, surrounded by lush greenery and wildlife. And the best part? There are no roads or walking trails, offering a unique, unspoiled view of the area.
Starting from the river mouth, you can rent a kayak or canoe and embark on your Margaret River adventure. Guided tours are also available, providing exciting insights about the region's flora and fauna. And if you're up for a unique experience, combine paddling with wine tasting. It's a delightful way to unwind after a day of adventure on the river.
Get Lost in the Sublime Beauty of Boranup Forest
Visiting Margaret River is incomplete without a trip to the breathtaking Boranup Forest. This alluring drive is a peaceful and relaxing experience, with trees reaching above 60 meters. As you traverse Caves Road, Boranup Karri Forest's sublime beauty engulfs you. The tall trees, colourful flora and fauna, and the melody of birds make for a mesmerising journey.
The drive takes about 25 minutes and passes by amazing underground caves, offering a chance to make the most of your day in Margaret River. Lose yourself to Mother Nature and immerse in the serene beauty of the forest. Remember to bring your camera to capture the unforgettable experience!
Thrilling Mountain Biking Experience
The Margaret River region is a paradise for mountain biking enthusiasts. Offering scenic tracks suited for riders of all abilities, it's considered the mecca of mountain biking in Western Australia. The Wadandi Track, a 30km off-road trail crossing historic bridges, is perfect for beginners. Meanwhile, intermediate riders can check out the thrilling trails of 10 Mile Brook or Boranup Forest or book a tour here.
With nearly 500km of new trails planned in the southwest, the mountain biking experience in Margaret River is set to become even more exhilarating. Whether you're a seasoned biker or a newbie, gear up for a thrilling ride amidst the stunning landscapes of Margaret River.
Horse Riding Adventure
One of the most exhilarating ways to experience the beauty of Margaret River is to embark on a horse riding adventure. Whether you're a seasoned rider or a novice, horse riding offers an unforgettable experience. Two renowned places for this activity are The Humble Horse and Jesters Flat, each offering unique trails that allow riders to take in the stunning landscapes and sounds of the Australian Bush.
While Humble Horse is an excellent choice for riders of all levels, it's worth noting that their rides are designed for those aged ten and above. On the other hand, Jesters Flat caters to a broader age range, making it a perfect choice for families. So, saddle up and prepare for a fun-filled day of horse riding in Margaret River.
Participate in a Coasteering Adventure
Participating in a coasteering adventure is a must for the thrill-seekers planning a visit to Margaret River. Imagine combining rock-hopping, beach-scrambling, swell-riding and rock-jumping into one heart-pumping activity! Margaret River Adventure, the only coasteering company in Australia, offers this epic aquatic adventure that lets you explore the Indian Ocean up close.
Starting in Ngari Marine Park, you'll scramble and jump around the rocks across the natural canal. Depending on the season, you might even spot wildlife like whales and sea lions! This truly is a unique and exhilarating way to discover Margaret River.
Try Riding an Electric Quad Bike
Why not try riding an electric quad bike for an eco-friendly and unique adventure in Margaret River? These one-of-a-kind EcoBikes are designed to smoothly traverse the national park's trails, offering a fun and ethical way to explore the natural environment. The bikes are equipped with low-inflation tyres that spread the load, making them perfect for navigating the terrain without causing any harm to the environment.
For a more interactive experience, each bike has an iPad mini that brings to life the facts and legends in presentations at each stop. This activity provides a scenic drive around Margaret River like no other! It's a fun-filled day out for people of all ages and worth adding to your Margaret River itinerary.
Discover the Natural Beauties of Margaret River
There's so much more to Margaret River than first meets the eye. It's a place where nature and adventure intertwine, offering various activities that cater to all types of explorers. Uncover the region's unique attractions, each offering a unique experience that adds to the charm of this vibrant destination.
Uncover the Wonders of Underground Caves
Among the must-visit attractions are the stunning underground caves, a perfect blend of natural beauty and adventure.
Four publicly accessible caves are paid and accessible, and one free cave is a bit of a secret, but we'll tell you all you need to know to find it. The four paid caves are:
Ngilgi Cave: Offering semi-guided tours, this cave takes you to awe-inspiring stalactites hanging overhead and secret nooks to crawl through and explore.
Mammoth Cave: Immerse yourself in a self-guided tour that unveils the cave's vast chambers while you absorb its rich history through an informative audio guide.
Lake Cave: This cave boasts a permanent underground lake with a striking stalactite and stalagmite formation that meet in the middle. Guided tours are available to access this remarkable attraction.
Jewel Cave: Located near Augusta, this cave has guided tours that take you through three large caverns displaying mesmerising flowstone formations resembling frozen waterfalls.
We didn't visit any paid caves during our time in Margaret River, so we can't tell you which one we prefer. However, the free cave we found was incredible, and we highly recommend a visit. In this blog post, we tell you how to find it.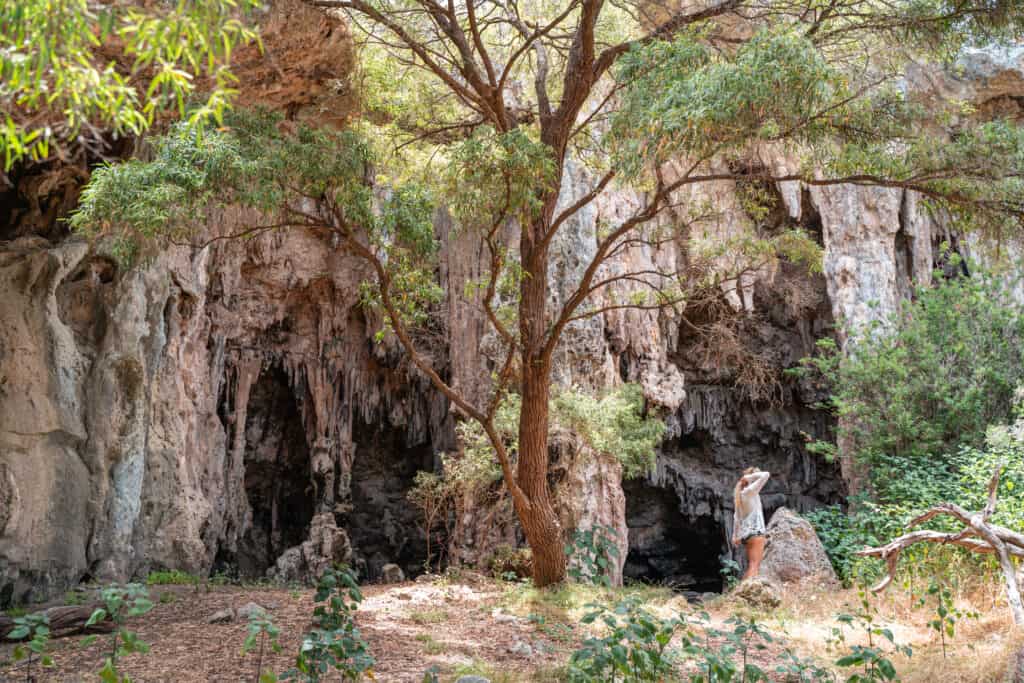 Experience the Marvel of a Margaret River Sunset
One of the most enchanting experiences you can have in Western Australia is witnessing the captivating sunsets that grace its coastline. As you wind down after a day filled with exploration and adventure, these sunsets offer a perfect finale to your day.
You only need a picnic rug or a cozy blanket to make the most of this mesmerising spectacle. Venture to one of the numerous vantage points that this region generously offers. Two of our favourite places for sunsets were Sugarloaf Rock and the serene Yallingup Beach.
Surfers Point in Prevelly is the local favourite for those closer to Margaret River town. This site boasts a spacious grassy knoll, tailor-made for a relaxed, picturesque sunset viewing experience.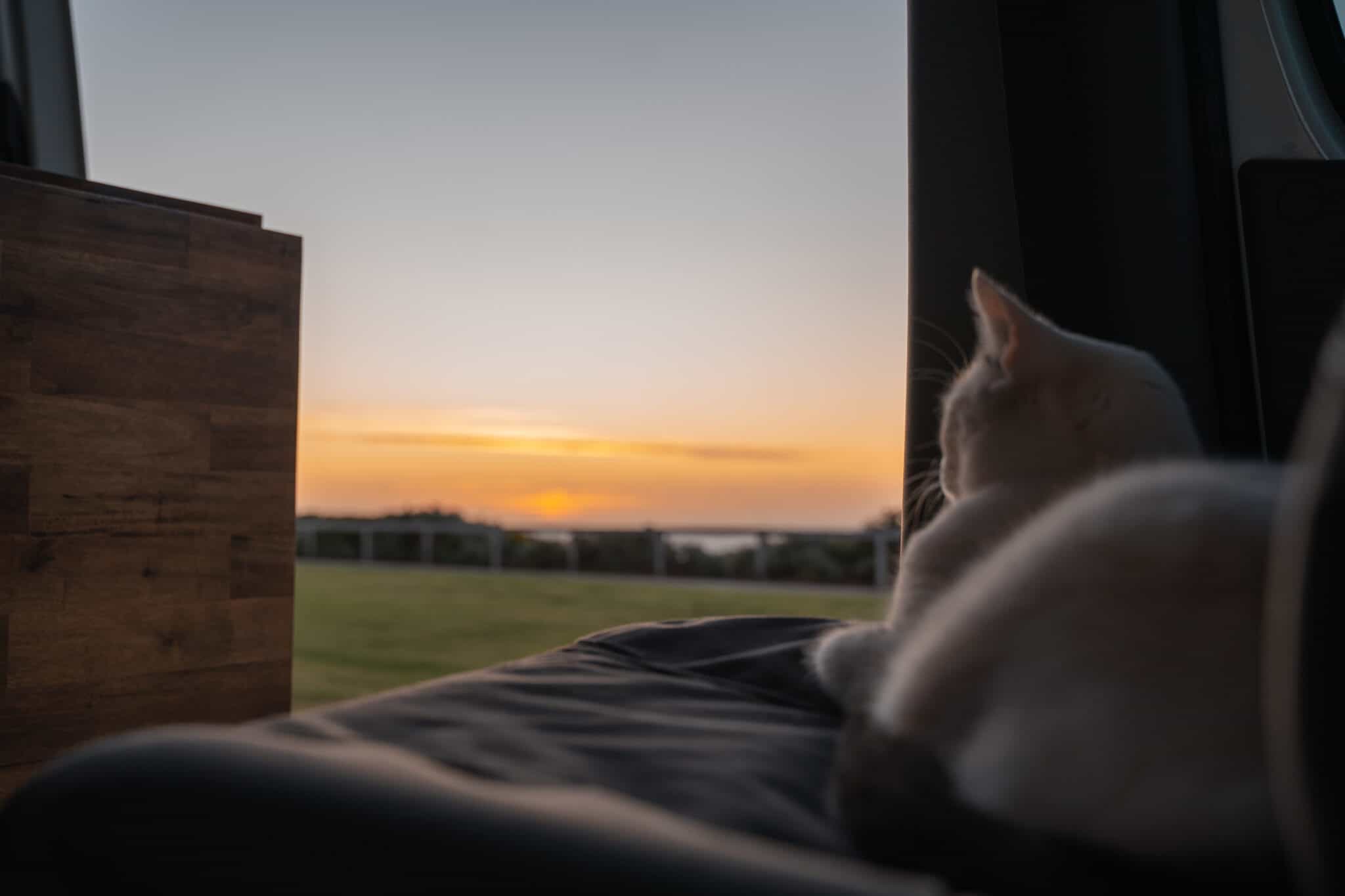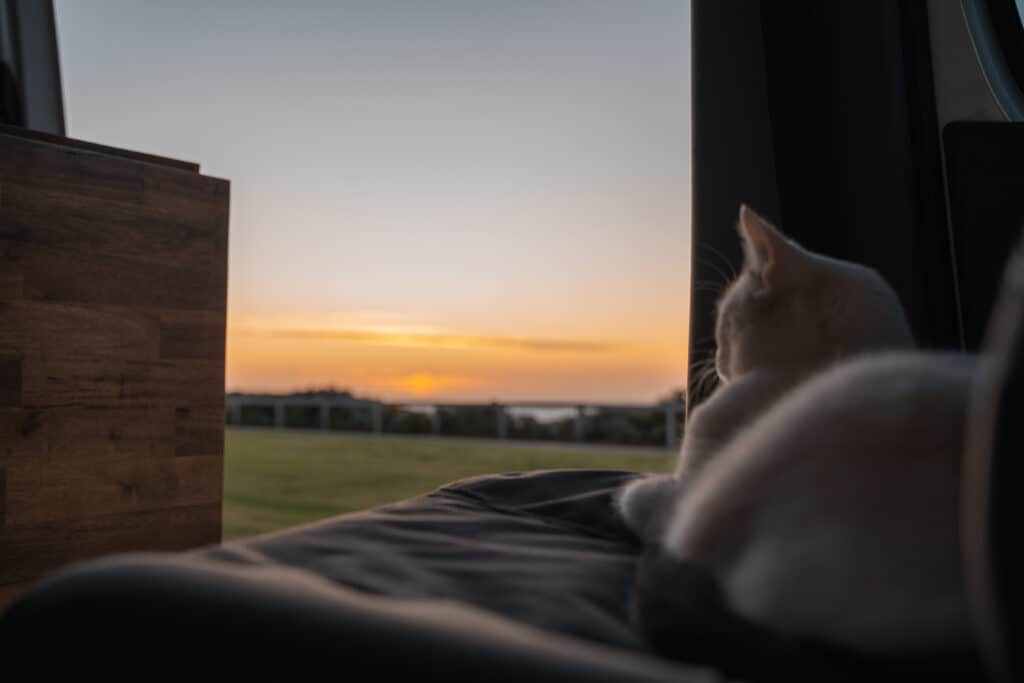 Discover Injidup Natural Spa
When you find yourself in the Margaret River region, taking a dip in the Injidup Natural Spa is a must! Located just a short 35-minute drive north of Margaret River town, this natural wonder comes highly recommended by both locals and visitors alike.
The Injidup Natural Spa is a hidden gem, nestled amidst a breathtaking rock formation where the relentless embrace of ocean waves creates a serene pool filled with fresh seawater daily. What sets this spa apart is its inviting depth, perfect for all seasons. On windy days, the water remains wonderfully warm, offering a soothing contrast to the brisk air. On scorching hot days, it offers a refreshing coolness that rejuvenates the senses.
However, it's important to note that this hidden paradise is no secret, especially during the peak tourist season. The Injidup Natural Spa tends to draw crowds of eager visitors. Despite this, the experience remains unparalleled as you bask in the beauty of the Indian Ocean's proximity.
Don't limit your adventure to the water's edge alone. Explore the area further, and you'll be rewarded with opportunities for incredible photographs from atop the massive rocks. Heading south from the natural spa, you'll stumble upon a pristine white sand beach, ideal for a leisurely swim or a serene sunbathing session.
Spectacular Whale Watching Experience in Winter
Winter in Margaret River's waters brings a spectacle like no other. It's the season for whale migrations, and the Margaret River's coasts become a viewing platform for this incredible sight. Follow the Cape Track to find the best spots for whale watching. It's a breathtaking encounter you wouldn't want to miss when you're in the region.
For a closer look at these majestic creatures, consider going on a whale watching tour. Guided by knowledgeable locals, these tours offer the best chance to see the whales up close. It's a unique experience that adds an adventurous twist to your Margaret River visit.
Discover Hamelin Bay's Charm
The charming Hamelin Bay is just 25 minutes away from the Margaret River town, and it is a popular spot known for its resident stingrays. These creatures are found in the shallow waters of the beach and bring a touch of underwater magic to the bay. The clear waters mean you can spot them even from the bank, a thrilling and serene sight.
But the stingrays aren't the only attraction. Hamelin Bay is also a hotspot for hiking, offering trails that perfectly capture its natural beauty. It's a place that effortlessly combines relaxation and adventure, making it a must-visit during your stay in Margaret River.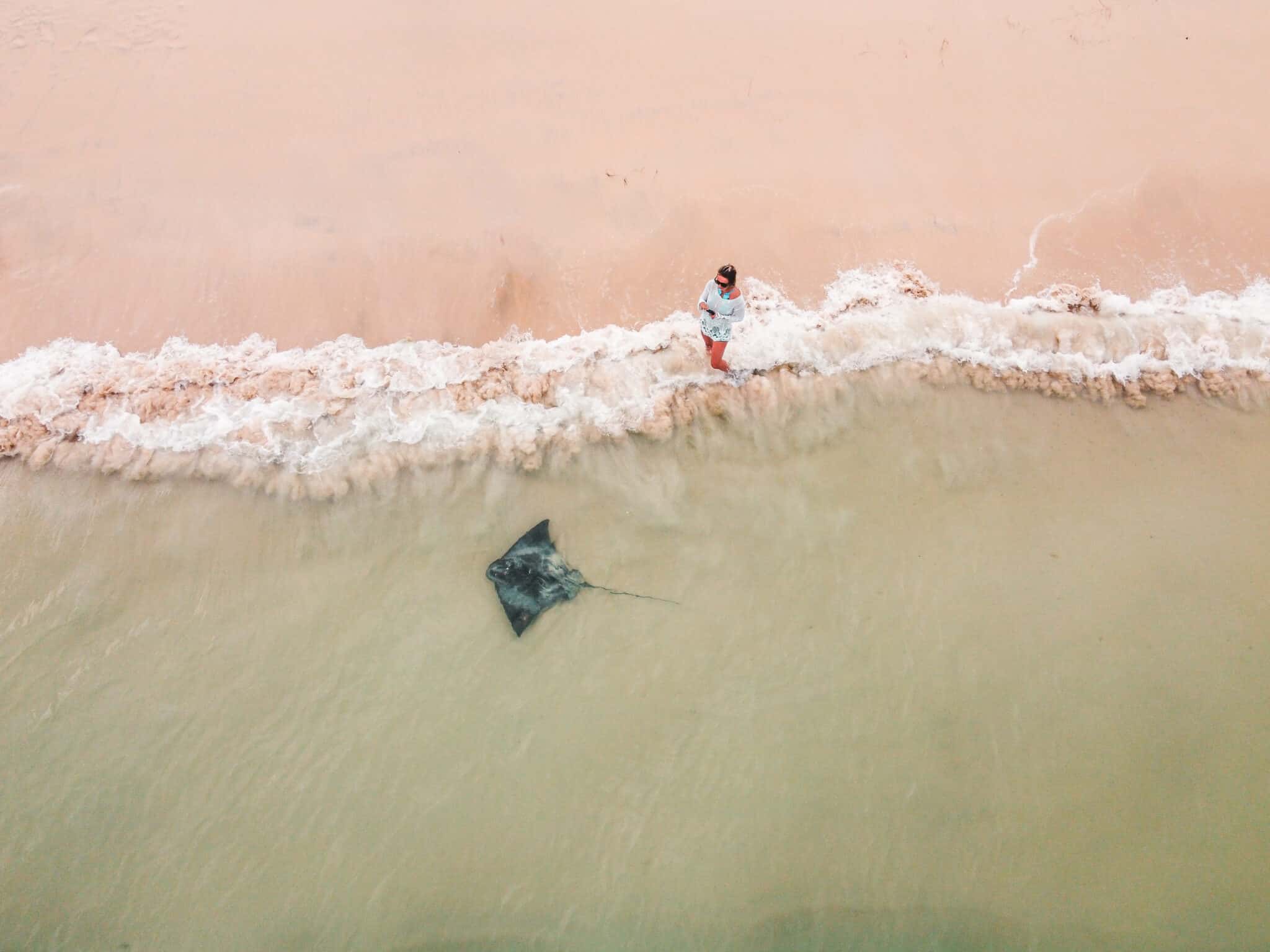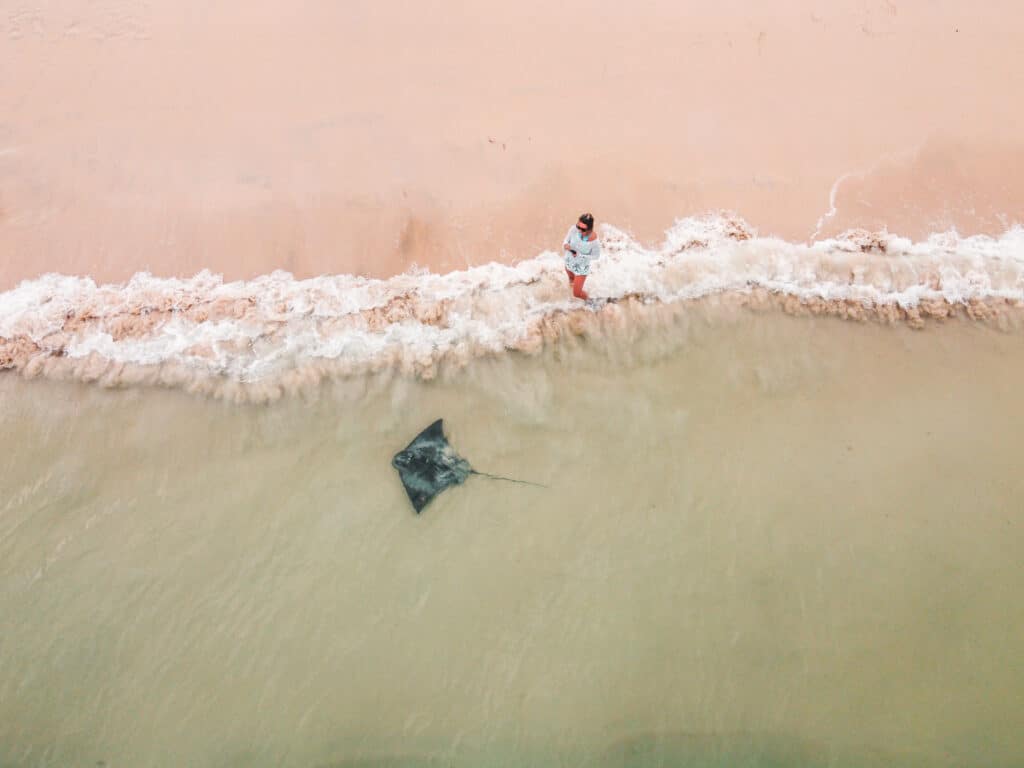 Explore the Wonders of Canal Rocks
Canal Rocks, located just 40 minutes away from the heart of Margaret River town, offers an opportunity to immerse yourself in the Indian Ocean breeze. The vistas you'll encounter from the summit of these rocks are nothing short of extraordinary.
What sets Canal Rocks apart is the dramatic interplay between the relentless waves crashing against the rugged outer boulders and the tranquil canals that meander between the rocks themselves. This natural spectacle is a breathtaking symphony of power and serenity, best appreciated in person. The boardwalk is the highlight of this attraction!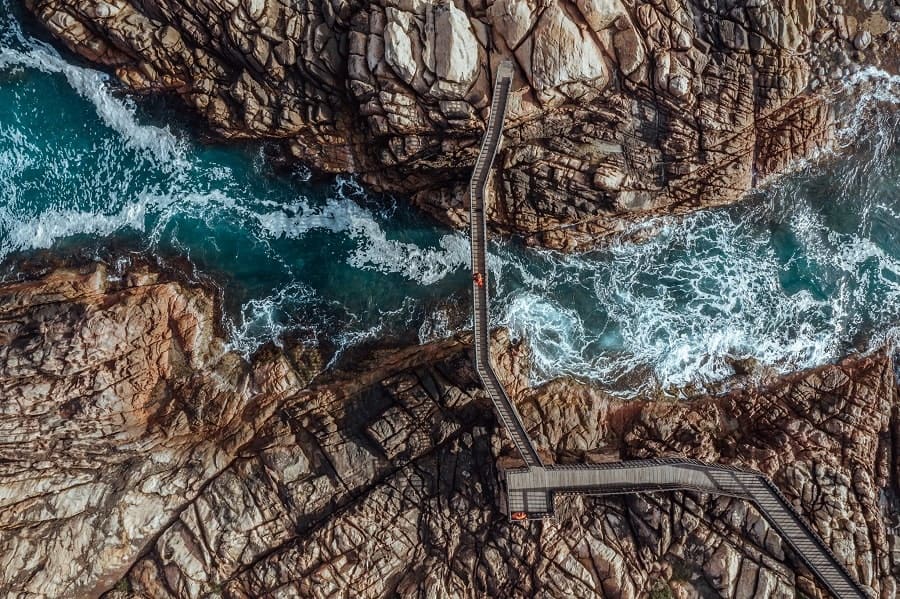 Snorkeling at the Natural Aquarium
Nestled in the pristine beauty of the South West, the Natural Aquarium stands as a truly unique swimming destination. Nature has sculpted this sheltered lagoon into a tranquil haven with exceptionally clear waters.
Don't forget to pack your snorkelling gear, as the lagoon invites you to immerse yourself in its underwater wonders. While this spot sees a surge in visitors during the summer months and school holidays, arriving early ensures a more serene experience. To access the lagoon, a brief hike is necessary.
It's important to note that this spot lacks any facilities, so come well-prepared. As a responsible visitor, remember to preserve the pristine beauty of the Natural Aquarium by carrying out all of your litter when you depart.
Visit the Rotary Park
For a change of pace, head to Rotary Park, a haven for those seeking relaxation amidst nature. It's the perfect place to enjoy a picnic or a leisurely walk, offering a tranquil setting that's right in town. The park also has a children's playground, making it a family-friendly spot for a day out.
The Rotary Park isn't just about relaxation, though. It also offers several walking trails for those seeking a bit of adventure. After your exploration, unwind at the Margaret River Brewhouse, conveniently located next to the park. It's a fitting end to a day spent uncovering the unique attractions of Margaret River.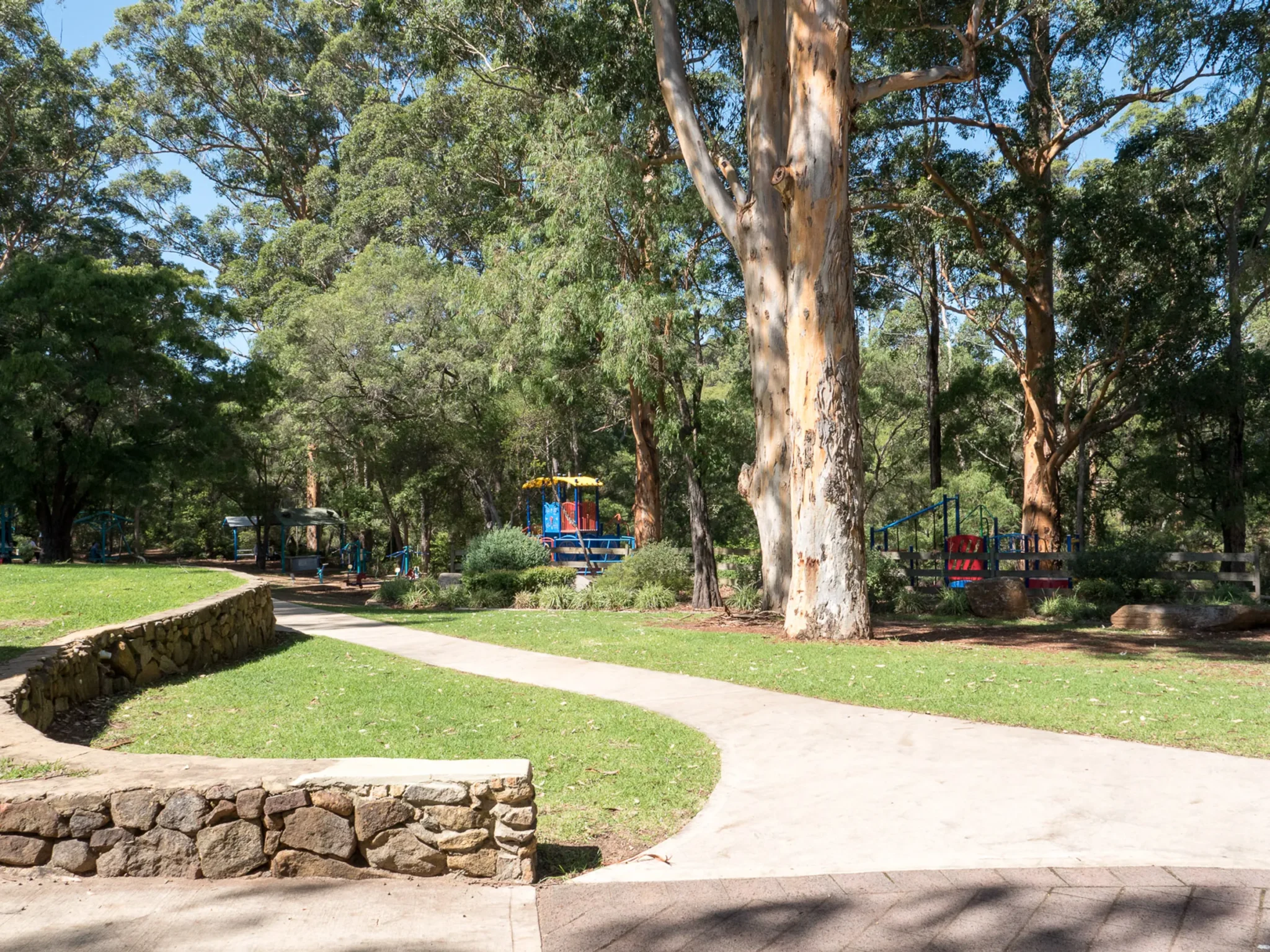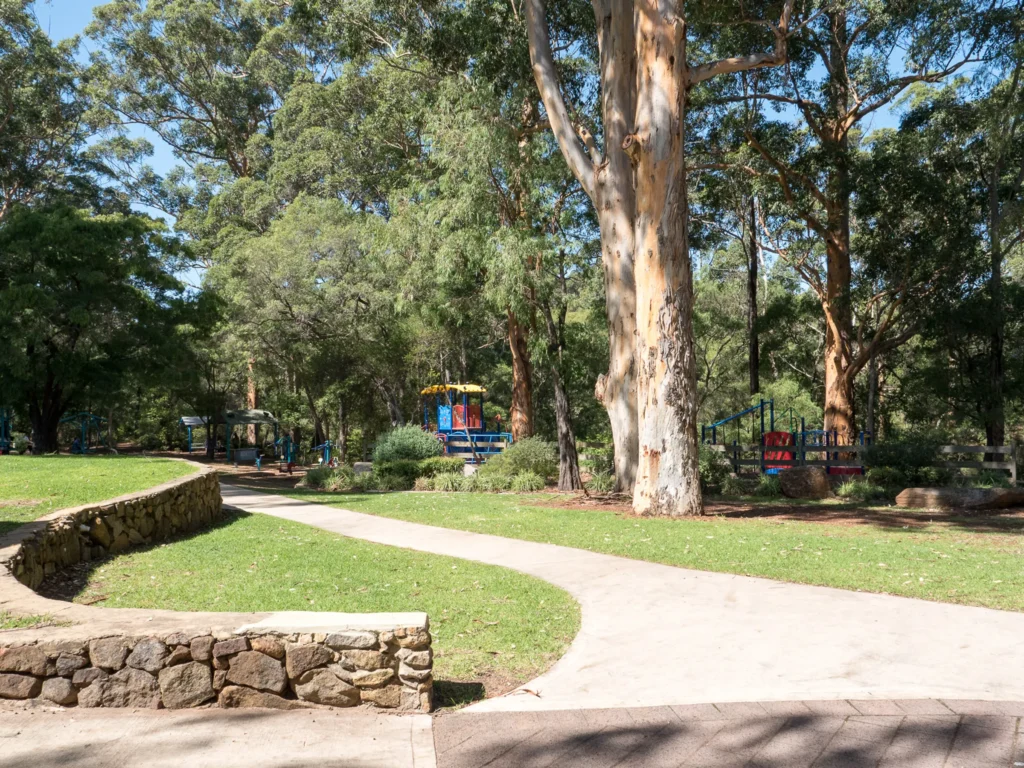 Explore the Margaret River Historic Precinct
Visiting Margaret River isn't complete without stepping back in time at the Margaret River Historic Precinct. Nestled in the heart of the town, this area is a treasure trove of stories and structures that showcase the rich history and culture of the region. From ancient aboriginal sites to early European settlements, there's so much to learn and appreciate.
In the historic precinct, you'll find the Mammoth Cave, one of the region's limestone caves that has attracted explorers and tourists for centuries. The cave is a natural wonder, with its vast chambers and unique rock formations. Don't miss this chance to delve into the depths of Margaret River's past and present.
Embark on a Culinary Journey in Margaret River
Famed for its food and wine, Margaret River is a gastronomic paradise waiting to be explored. Here, the freshest local produce meets culinary innovation to create a food scene that's simply irresistible. Whether artisanal cheeses, exquisite chocolates, or craft beers, Margaret River has it all to tantalise your taste buds.
Savour the Delights at the Margaret River Dairy Company
The Margaret River Dairy Company is a must-visit for all food lovers. This local gem is renowned for its selection of award-winning cheeses and yoghurts. Every bite here celebrates the region's rich dairy heritage, from the creamy camembert to the tangy cheddar.
You'll find the Margaret River Distilling Company just a stone's throw away from the dairy company. This place is a haven for spirit enthusiasts, offering an immersive experience into the world of artisanal gin production. Book a tour and learn about the unique distillation process, and of course, don't forget to sample their fine spirits.
Visit the Margaret River Chocolate Company for Handmade Chocolates
A visit to the Margaret River Chocolate Company is a must for the sweet-toothed. Here, you can witness the art of chocolate making and indulge in their wide selection of handmade chocolates. From traditional milk chocolates to exotic flavours, there's something to satisfy every palate.
Don't miss the chance to visit the Margaret River Chocolate Factory, a landmark destination that is a hit with visitors of all ages. With interactive exhibits, live demonstrations, and a mouthwatering array of chocolates, this delightful experience will leave you craving for more.
Treat Your Taste Buds at the Margaret River Brewhouse
Located on Bussell Highway, the Margaret River Brewhouse is a hotspot for beer lovers. This local institution is not just renowned for its wide range of craft beers but also for its impressive food menu. Every dish here is a flavourful journey, from the hearty red duck leg curry to the succulent beer-battered Spanish mackerel.
The vibrant atmosphere and friendly staff set the Margaret River Brewhouse apart. With a bohemian-chic vibe and a small playground for kids, it's a place where you can relax and unwind while savouring some of the best beers in town. So, grab a pint, settle down on the deck, and let the good times roll.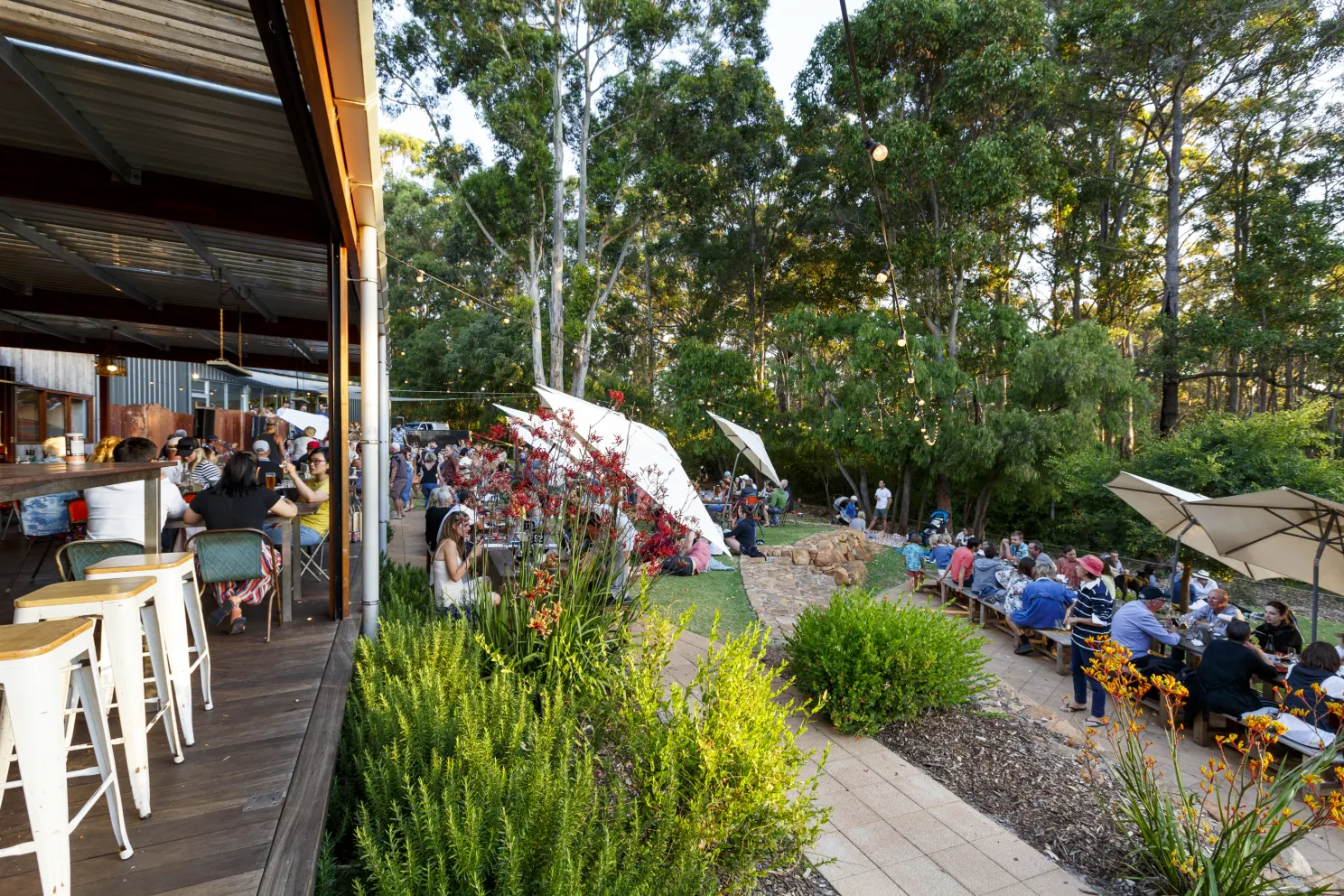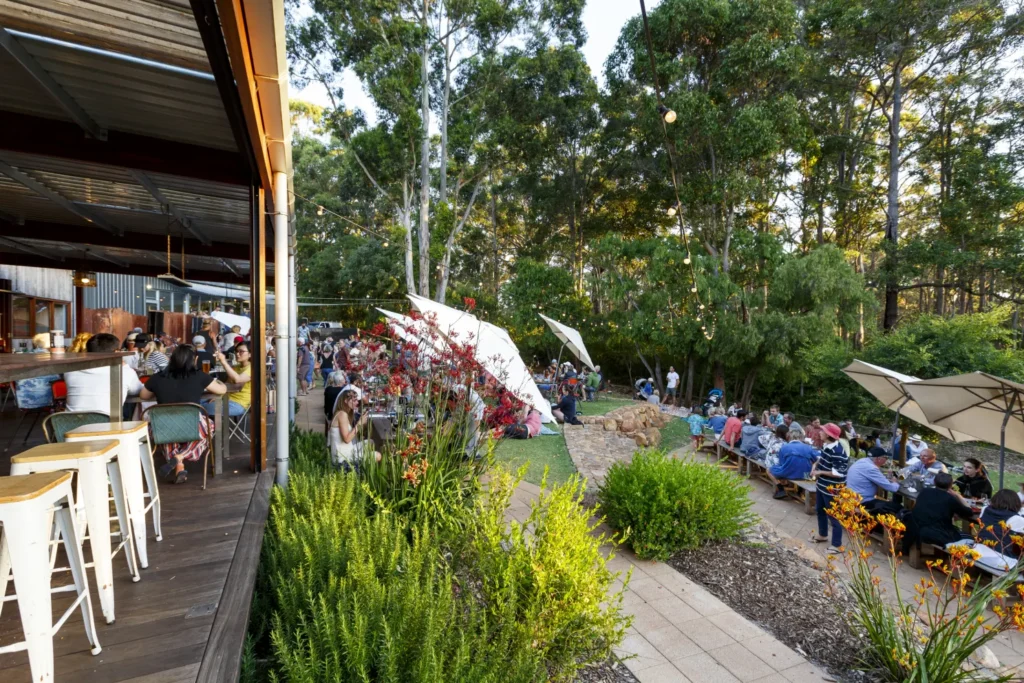 Satisfy Your Sweet Tooth with Ice Cream at Simmos Ice Creamery In Dunsborough
One of the most delightful ways to enjoy your Margaret River visit is by satisfying your sweet tooth at Simmos Ice Creamery in Dunsborough. This delightful ice creamery is a mere 10-minute drive from Margaret River town, making it an easy and pleasurable excursion for the family. You'll be amazed by the variety of ice cream flavours on offer, including dairy-free options, all handmade in Margaret River.
Simmos Ice Creamery is situated on a farm, adding a unique rustic charm to your ice cream experience. While enjoying your ice cream, you can explore the farm site, which features an adventure playground perfect for children and even a bushwalking trail for those who enjoy a bit of nature. It's the perfect stop for a sweet treat during your foodie adventure in Margaret River.
Enjoy the Freshness of Berry Farm
Another must-visit spot in Margaret River is the Berry Farm. Known for its fresh and juicy berries, the farm offers a unique opportunity for visitors to pick their fruit. The farm is an excellent spot for children to learn about nature and farming practices, making it an ideal family excursion. Moreover, the Berry Farm is not just about their berries. It also functions as an animal farm, allowing kids to interact with friendly farm animals.
Exploring the Berry Farm allows you to take in the fresh country air and enjoy the simplicity of farm life. You can also indulge in some of their homemade berry products, like jams and juices. Whether you're a foodie, a nature lover, or simply looking for a fun-filled family outing, the Berry Farm offers an enriching experience.
Experience the Artisanal Craft at Margaret River Distilling Company
Visiting the Margaret River Distilling Company is a must for those who appreciate artisanal beverages. This distillery, nestled among shady peppermint trees, offers a unique opportunity to experience the craft of distilling firsthand. Margaret River Distilling Company was among the first in Australia to produce gin, setting a high standard in the industry.
You can take a tour of the distillery to learn about their distilling process and even sample some of their fine spirits. Whether you're a gin connoisseur or simply curious about the distilling process, visiting the Margaret River Distilling Company will surely leave you with a deeper appreciation for the art of distilling.
Margaret River Winery Experience
The Margaret River region is renowned for its wineries; a visit to the area would be incomplete without a winery experience. The region boasts a diverse range of wineries, each offering its unique wines and experiences. From the picturesque vineyards to the cosy tasting rooms, the winery experience in Margaret River is a feast for the senses.
Whether you're a seasoned wine connoisseur or just starting to explore the world of wines, Margaret River's wineries cater to all tastes and levels of experience. You'll get the chance to taste some of the region's finest wines, learn about wine production, and immerse yourself in the beautiful wine-country landscape.
Indulge in the DIY Wine Tasting Tour
One of the best ways to explore the Margaret River wine region is by embarking on a DIY wine-tasting tour. This allows you to visit the wineries of your choice at your own pace. The Margaret River region is home to some of Western Australia's best wineries, from larger, well-known establishments like Voyager Estate and Vasse Felix to smaller, hidden gems.
Designing your wine-tasting tour allows you to mix and match wineries based on your preferences. You could visit award-winning wineries for a taste of the region's finest wines and also include some lesser-known vineyards for a unique experience. You're in for a treat with a tasting room in almost every winery. So, grab your map, designate a driver, and embark on a memorable foodie adventure in the heart of the Margaret River wine region.
If you don't feel like planning your own tour, you can book a tour below:
Sip the Finest Wines at Xanadu, Margaret River
Xanadu, a renowned winery in the Margaret River region, is a must-visit for wine lovers. The winery is known for its exceptional wines that reflect the richness and diversity of the region's terroir. As you step into their elegant tasting room, you will be welcomed by their friendly and knowledgeable staff, who will guide you through a curated selection of their finest wines. From robust reds to crisp whites, the Xanadu wines will surely delight your palate.
But the Xanadu experience is not just about wine. It also involves savouring delicious food at their on-site restaurant. The chefs at Xanadu create culinary masterpieces that perfectly complement their wines. So, whether you're a wine connoisseur or a foodie, visiting Xanadu is an experience not to be missed.
Fun-Filled Day Trips from Margaret River
While there is plenty to see and do in Margaret River, it's also an excellent base for day trips. This Western Australian region has numerous attractions perfect for a family outing. From natural wonders to kid-friendly activities, the options for day trips from Margaret River are endless.
Whether you're interested in exploring the local wildlife, enjoying the stunning coastline, or experiencing the vibrant local culture, there's a perfect day trip for everyone. So, pack your picnic basket, hop in the car, and get ready to explore all this Western Australian region offers.
Explore the Attractions in Dunsborough for Kids
Dunsborough, located just 40 minutes north of Margaret River on Geographe Bay, is ideal for a family day trip. This coastal town is known for its family-friendly activities and beautiful beaches. Children will love the safe swimming areas, the numerous parks, and the variety of wildlife that can be found in the area.
From exploring the underwater world at the local marine sanctuary to visiting the local animal farm, there's a lot to keep the little ones busy in Dunsborough. If you're looking for a fun and educational day out for your kids, Dunsborough is definitely worth a visit.
Discover the Adventure in Busselton with Kids
Another excellent day trip from Margaret River is to the town of Busselton. Just a short drive away, Busselton is popular among families for its range of kid-friendly attractions. The heart of Busselton is the Busselton Jetty area, home to the longest wooden jetty in the Southern Hemisphere. A ride on the Busselton Jetty train will surely bring smiles to your kids' faces.
For an even more unforgettable experience, visit the Underwater Observatory at the Busselton Jetty. Here, kids can explore the fascinating marine life without getting wet. After a day of exploration, unwind at one of the local caravan parks, where you can relax and share stories of your day's adventure. Busselton truly offers a fun-filled day for the whole family.
Local Shopping Experience in Margaret River
Delight in the local shopping experience that Margaret River offers. Discover an array of boutique stores and charming shops that cater to all tastes and styles. From unique Australian souvenirs to high-quality fashion, Margaret River's shopping scene has something for everyone.
Take the opportunity to immerse yourself in the local vibe, shop for unique pieces, and bring home a piece of Margaret River. The shopping experience here is more than just retail therapy; it's a chance to explore the town's character and charm.
Shopping on Main Street
When in Margaret River, make sure to take a stroll down Main Street. This bustling street has many boutique stores offering everything from surf gear to arts and crafts. Enjoy the leisurely pace as you browse through the unique, bohemian boutiques.
Every shop on Main Street offers something unique, ensuring you'll find the perfect gift for your loved ones back home. Shopping on Main Street also promises a pleasant walk, with plenty of opportunities to discover new favourites.
Visit the Fudge Factory
For those with a sweet tooth, visiting the Fudge Factory is a must. Located on Main Street, this candy haven is easy to reach and worth the trip. The Fudge Factory is famous for its delectable candy and fudge, all made on-site.
One of the highlights of visiting the Fudge Factory is the chance to watch the candy-making process through a large viewing window. It's mesmerising to watch the artisans as they craft delicious treats. Don't forget to pick up some souvenirs to take back home – their beautifully presented treats make for perfect gifts.
The Unique Experience of Margaret River Festivals
Experience the vibrant cultural scene of Margaret River through its range of unique festivals. These events provide an excellent opportunity to immerse yourself in the local community, experience exciting activities, and enjoy the festive atmosphere.
From thrilling sports events to engaging community gatherings, Margaret River's festivals offer a unique and exciting way to experience this charming town. Check out the local calendar and plan your visit to coincide with these unforgettable events.
Attend the Margaret River Pro
One of the must-attend events in Margaret River is the Margaret River Pro. This annual surf competition attracts top surfers from all over the world, making it an exciting event for locals and visitors.
The Margaret River Pro is not just about the competition; it's also a celebration of the local surf culture. So, whether you're a surfing enthusiast or just looking for a unique experience, make sure to add the Margaret River Pro to your itinerary.
Join the Cape to Cape MTB Race
If you're a cycling enthusiast, joining the Cape to Cape MTB Race should be on your Margaret River itinerary. This famous mountain bike race, which first kicked off in 2008, has grown in stature over the years. Initially starting with only 100 participants, the event now sees over 1300 competitors annually, making it Australasia's biggest MTB multi-stage endurance race.
The race is held over four exciting days, providing the ultimate test of endurance and strength. Competitors will navigate through diverse terrains, from verdant forests to sandy beaches, passing beautiful wineries on their way. The finish line is at the iconic Cape Naturaliste Lighthouse, a testament to the spectacular beauty of Western Australia. This race is competitive and friendly, with many participants returning year after year to partake in this unique experience.
Planning Your Margaret River Visit
Planning your visit to Margaret River can be thrilling but also overwhelming, with many activities and attractions awaiting you. That's why we have added all of our favourite spots and the places we slept in Google Maps. Click on the image below to purchase yours.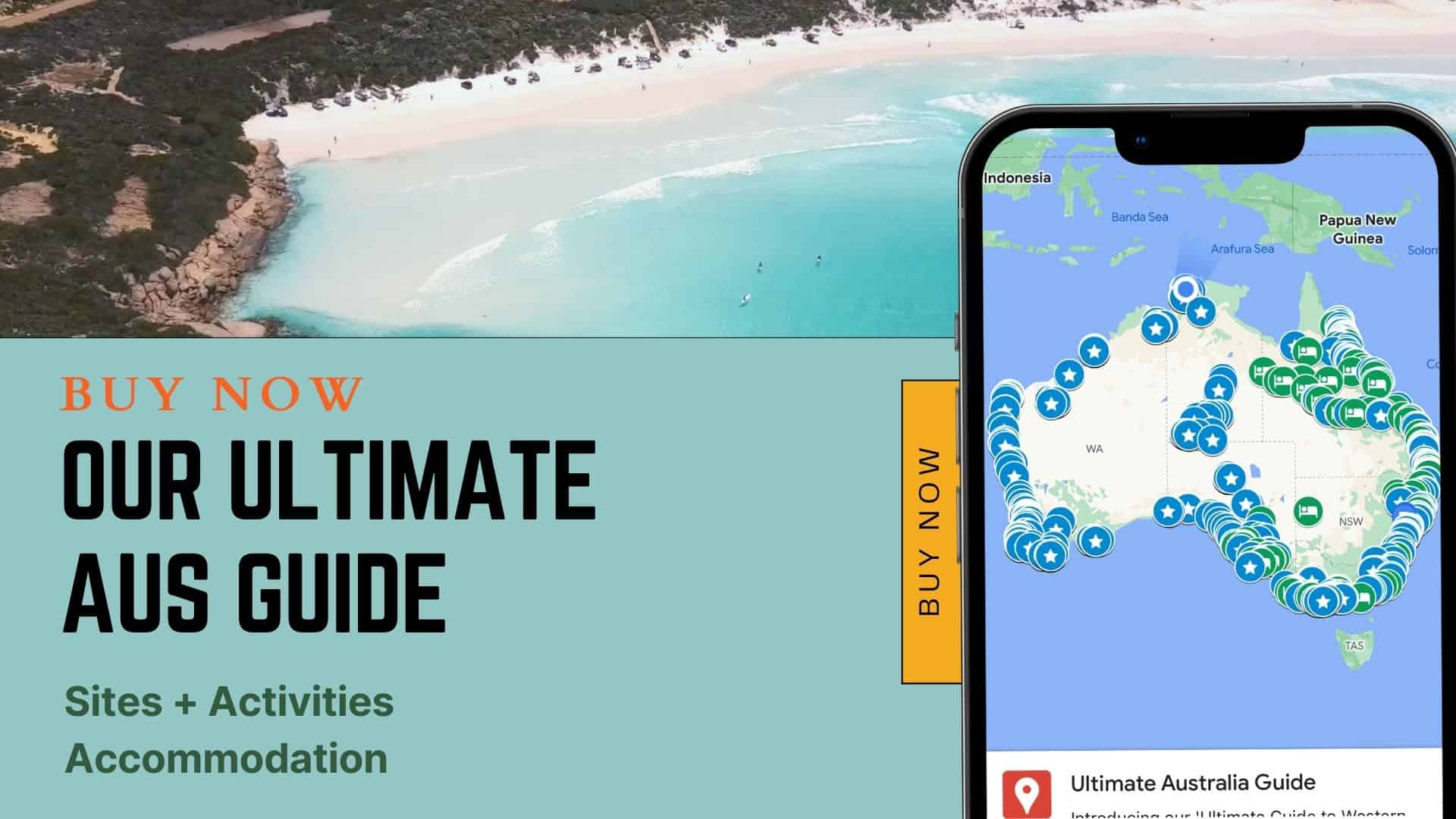 How to Get From Perth to Margaret River
Travelling from Perth to Margaret River is straightforward. You can choose to drive, which takes approximately three hours, offering you the flexibility to stop at stunning viewpoints along the way.
If you need to hire a car, check out the best prices on car hire here.
Public transport options, including buses and trains, are also available, which may take a bit longer but are economical.
Alternatively, private transfer services and flights to Busselton-Margaret River Regional Airport are available if you prefer convenience over cost. Once you reach Margaret River, you'll find it easy to get around the region with a variety of local transport options available.
Best Places to Stay in Margaret River
Regarding accommodation, Margaret River offers a range of options to suit every traveller's preferences and budget.
You'll find options whether you're looking for a romantic getaway or a family-friendly resort. Conveniently located properties like the Margaret River Tourist Park and Margaret River Resort offer great value for money.
For those who prefer a beachfront location, accommodations are available near famous surf spots like Prevelly Beach and the turquoise waters of Meelup Beach and Eagle Bay.
Margaret River Tourist Park
The Margaret River Tourist Park is an excellent choice for those seeking comfortable and affordable accommodation. Located in the heart of the Margaret River township, it's a stone's throw away from local attractions, shops, and restaurants. The park features a range of accommodation options, from camping sites to self-contained cabins, catering to budget-conscious travellers and those seeking more comfort.
The park is also a short drive away from stunning beaches like Redgate Beach and fun things to do, such as visiting the Olio Bello olive farm or exploring the natural beauty of Canal Rocks. With its convenient location and range of amenities, Margaret River Tourist Park is an ideal base for your Margaret River adventure.
Margaret River Resort
If you're seeking a comfortable and convenient place to stay during your visit to the Margaret River wine region, the Margaret River Resort should be on your list. This resort offers a range of accommodations, from hotel-style rooms to self-contained apartments and villas. It's perfect for both solo travellers and families alike.
What sets Margaret River Resort apart is its location. It's just a short distance from the town centre, making it an ideal base for exploring the region's many attractions. Whether you're planning to visit the Ngilgi Cave, Cape Naturaliste Lighthouse, or the numerous vineyards, this resort makes it easy to get around.
Empire Spa Retreat
The Empire Spa Retreat is an excellent choice for a more luxurious and indulgent experience during your Margaret River visit. Nestled within a serene setting, this retreat offers guests the opportunity to unwind and rejuvenate amidst nature.
The resort's proximity to the Margaret River wine region makes it an excellent choice for wine lovers. After a day of touring the vineyards and tasting the region's celebrated wines, you can rest and relax in the comfort of your room or enjoy a soothing treatment at the in-house spa. The Empire Spa Retreat truly offers an unforgettable Margaret River experience.