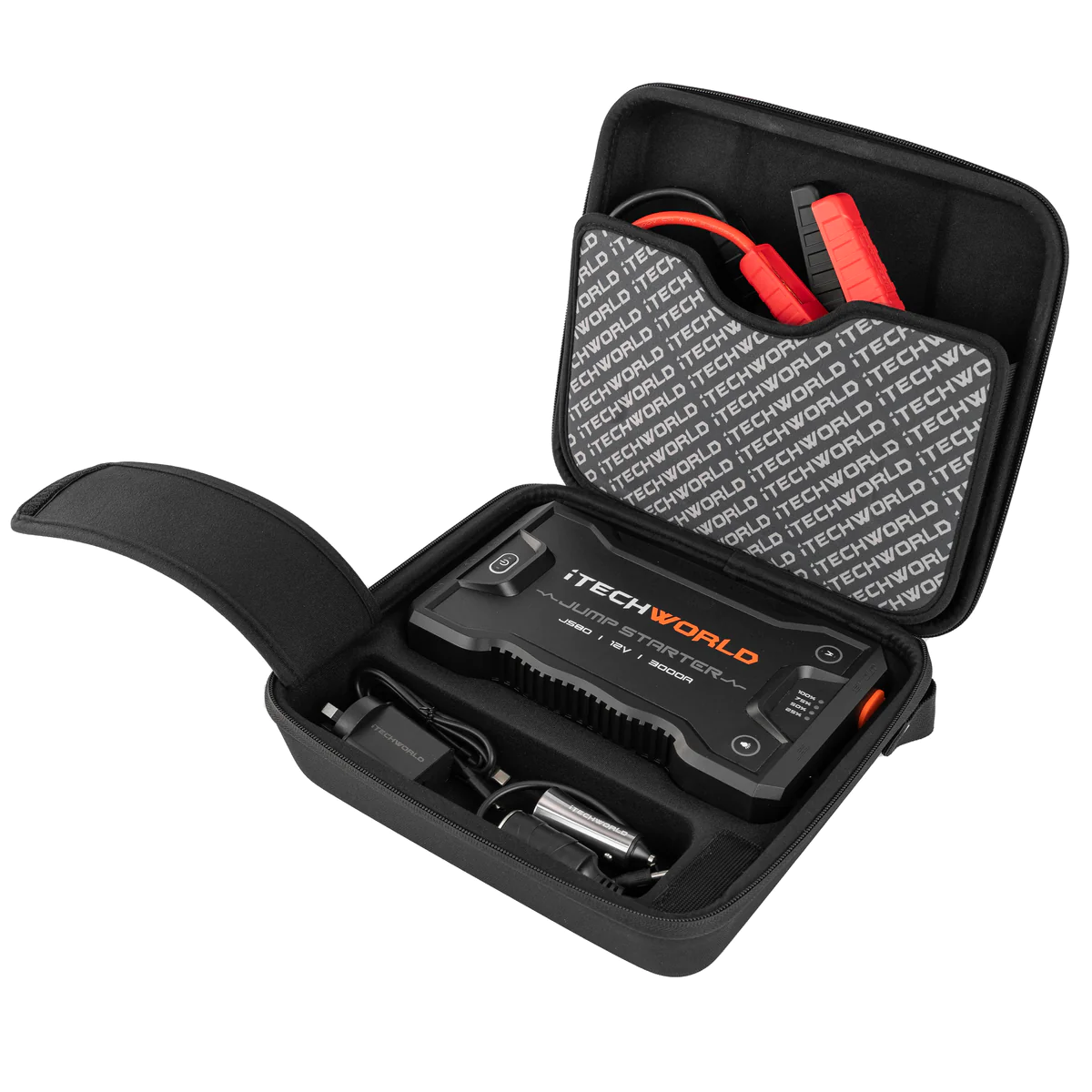 The Ultimate Power Solution for Your Vehicle – iTechworld JS80 Portable Jump Starter
Introduction to the iTechworld JS80 Portable Jump Starter
The iTechworld JS80 Portable Jump Starter is your go-to solution for on-the-road emergencies. Whether you're stranded in a remote location, dealing with a dead battery, or need a reliable power source for your devices, the JS80 has got you covered. This powerful device is designed to deliver unmatched performance, and we'll explore its remarkable features in in this iTechworld JS80 review
Summary
The iTechworld JS80 Portable Jump Starter is an essential solution for on-the-road emergencies, providing 3000 AMP peak current output and 20000mAh battery capacity.
It features a compact and portable design, making it easy to store in the glove compartment or trunk.
Safety features include over-current protection, short circuit protection, overload protection, over-voltage protection, over-charge protection, and over-temperature protection.
Can provide up to 40 jump starts from one single charge.
Charging options include quick-charge USB ports as well as 12V output.
Compatible with petrol and diesel engines.
Key Features of the iTechworld JS80 Portable Jump Starter
Power-packed 3000 AMP Jump-starting Capability
At the heart of the iTechworld JS80 is its impressive 3000 AMP peak current output. This means it can quickly jump-start a flat battery in a wide range of vehicles, from cars and trucks to boats and RVs. No more waiting for a tow truck or relying on the kindness of strangers when your vehicle's battery gives up.
Massive Backup Power Bank Capacity
The JS80 isn't just a lithium jump starter; it's also a high-capacity power bank. With a whopping 20000mAh battery capacity, your devices can be charged for extended periods. You can charge mobile phones tablets, laptops, and even small appliances, making it a must-have for camping trips and outdoor adventures.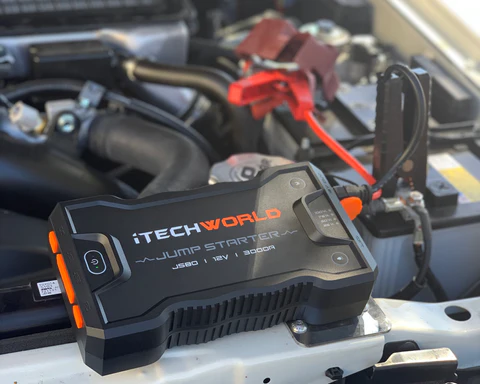 Compact and Portable Design
Despite its robust power delivery, the JS80 is incredibly compact and portable. It fits neatly into the included heavy-duty protective case, making it easy to store in your glove compartment or trunk. Its compact size doesn't compromise its durability, though; it's built to withstand the rigours of everyday use.
Built-in Safety Features
Safety is a top priority with the JS80. It comes equipped with multiple safety features, including 
Over-current protection
Short circuit protection
Overload protection
Over-voltage protection
Over-charge protection
Over-temperature protection
Reverse polarity protection
These safeguards ensure that both you and your vehicle remain safe during operation.
Versatile Device for Various Applications
The versatility of the JS80 extends beyond jump-starting and device charging. It also features a powerful tactical grade torch with multiple modes, including SOS and strobe, making it an invaluable tool during emergencies or when you need extra illumination in the dark.
Unpacking the Power – Understanding the JS80's Specifications
Let's take a closer look at the technical specifications that make the JS80 a standout product:
Battery Capacity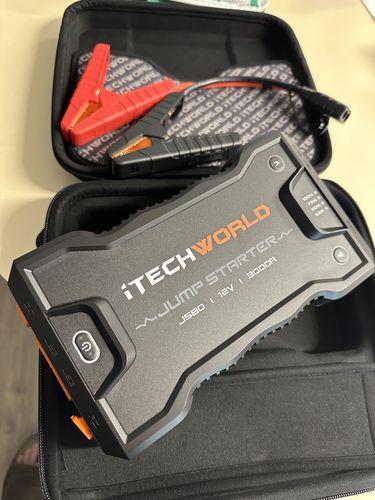 With its massive 20000mAh battery capacity, the JS80 can provide up to 40 jump starts from one single charge and keep your devices charged for extended periods.
Peak Current Output
The 3000 AMP peak current output ensures that you can jump-start vehicles of various sizes, from compact cars to larger trucks.
Charging Options
The JS80 comes with a variety of charging options, including quick-charge usb ports to keep mobile phones charged and a 12V output, allowing you to charge other USB digital devices simultaneously.
Compatibility with Different Vehicle Types
The JS80 is designed to work with a wide range of vehicles, including petrol and diesel engines, making it a versatile tool for any driver.
The Convenience of On-the-Go Power
The JS80 isn't just a lifesaver on the road; it's also your reliable power source wherever you go. Whether you're camping in the wilderness or experiencing a power outage at home, the JS80 can keep your essential devices powered up.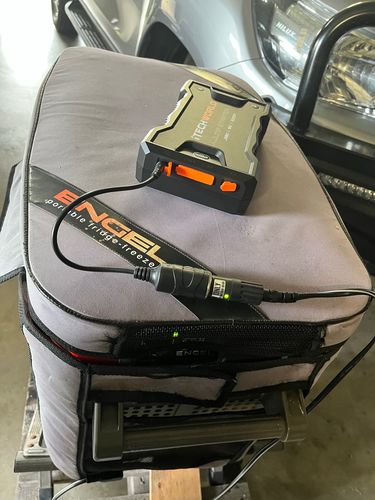 Maintenance and Care Tips
To ensure the longevity of your JS80, follow these maintenance and care tips:
Store it in a cool, dry place.
Check the device for any visible damage before use.
Follow the included user manual for detailed maintenance instructions.
Comparing the iTechworld JS80 with Competing Products
While there are other portable jump starters on the market, the JS80 stands out for its impressive power, extensive safety features, and versatile applications. It's a true all-in-one solution for your power needs.
Why the iTechworld JS80 is Your Best Bet
The iTechworld JS80 Portable Jump Starter is more than just a device; it's your lifeline in emergencies and a reliable companion on your adventures. Its power, safety features, and convenience make it a worthwhile investment for any vehicle owner or outdoor enthusiast.
Conclusion
In conclusion, the iTechworld JS80 Portable Jump Starter is a game-changer in the world of portable power solutions. With its immense jump-starting capability, extensive power bank capacity, and built-in safety features, it's a must-have for anyone on the road. Make sure not to leave home without the JS80; it's your ticket to a worry-free journey and on-the-go power whenever needed. Visit iTechworld's website to learn more about this exceptional device and make it an essential part of your vehicle kit today.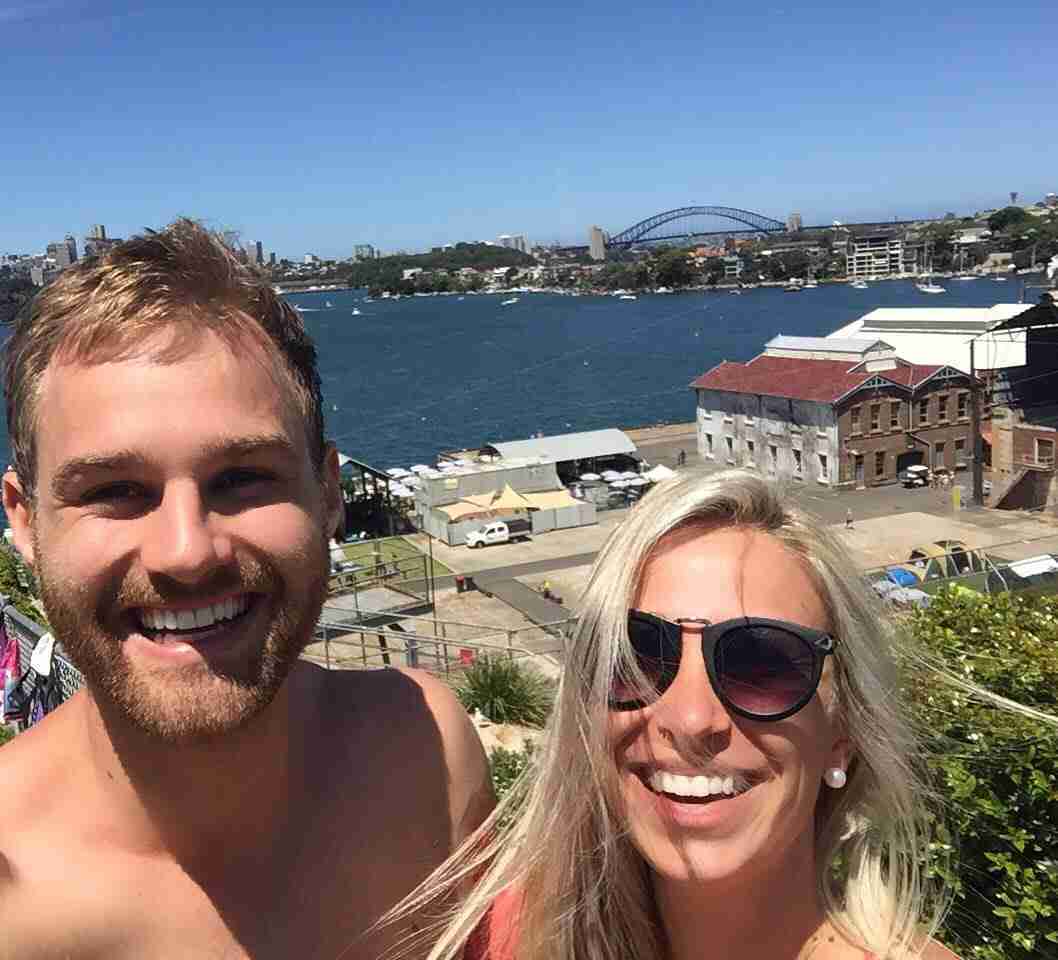 Wade & Dani
Hi! We're Wade and Dani, We're currently travelling around Australia in our 2017 Mercedes Sprinter Camper van and sharing our best experiences, stories, reviews and adventures as we go along. Make sure you follow us on Instagram @wadeanddani