Exploring the Best of Penong, South Australia 
Located on the Eyre Peninsula in South Australia, Penong is a small but beautiful town with plenty of things to do.
Penong is a must-stop when crossing the Nullarbor. It was our first stop on our way to Western Australia, and you can see everything we got up to in this Youtube vlog.
Whether you're looking for a relaxing beach holiday or want to explore more of the town, there's something for everyone in Penong.
So pack your bags, and let's explore some of the best things to do in this charming corner of Australia!
Where is Penong?
Penong is a remote town situated 848 km north west of Adelaide, 73 km west of Ceduna and 540 km west of Port Augusta.
Need a rental car to explore South Australia? Book here
1. Penong Windmill Museum
Step into a unique outdoor museum and experience the windmill history in Australia by visiting restored windmills of all shapes and sizes, completely free!
Take in the beautiful park setting while discovering the impressive stories behind each mill, including 'Bruce', the biggest windmill in Australia.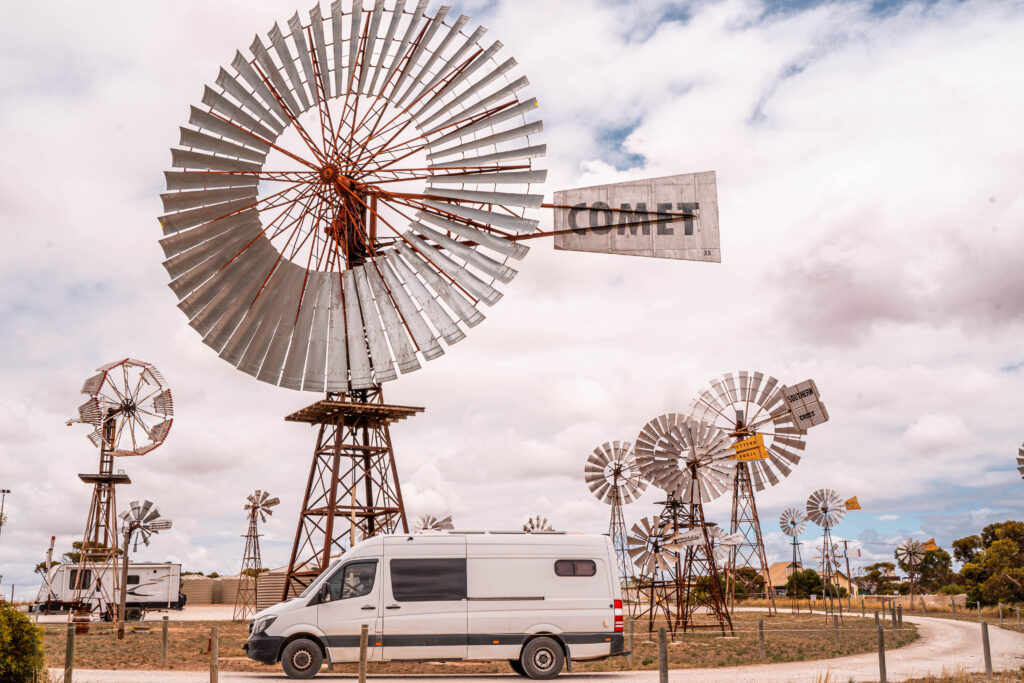 2. Cactus Beach
One of the most popular attractions in Penong is Cactus Beach. 20 km south of Penong, this idyllic stretch of coast offers some of the best surfing conditions in South Australia. Cactus Beach is now known as one of the best surfing beaches in Australia.
Be sure to take some time to relax on the beach and enjoy the sun and sand before heading out on your next adventure.
Beach access is through privately-owned land, and a fee must be paid for those wishing to camp overnight. At the time of writing this post, the fees were $17.50 per adult and $5 per children (5-15 years old).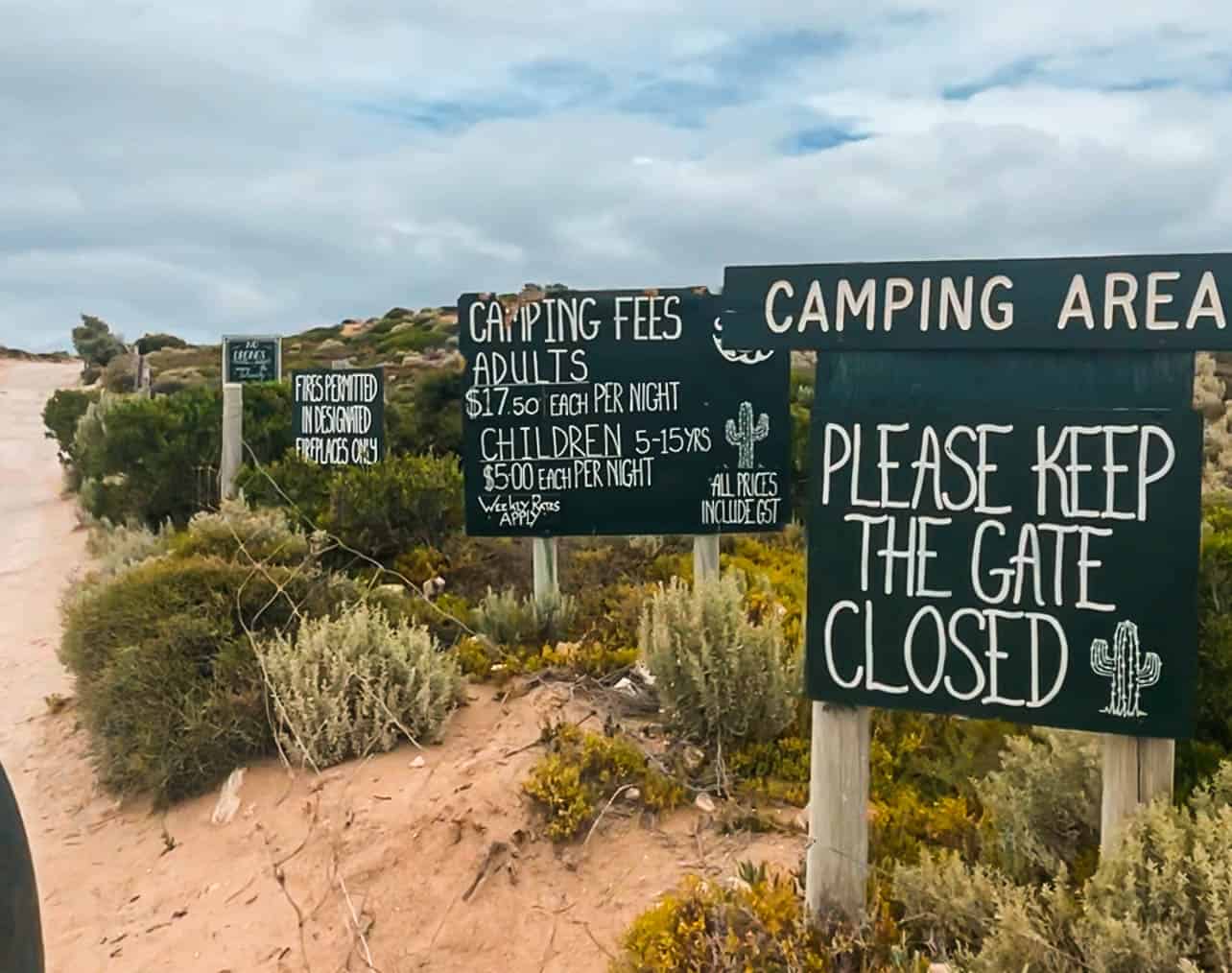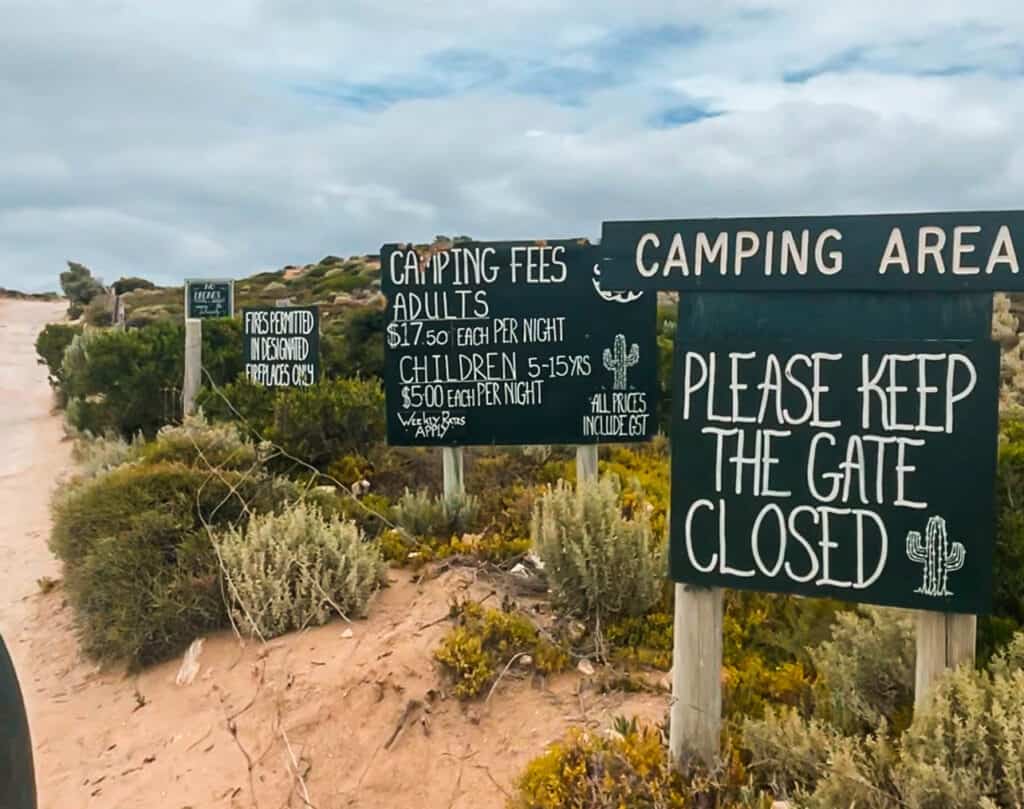 3. Point Sinclair
Point Sinclair is an exquisite 502-hectare coastline of remarkable cliffs, blowholes and massive dunes that provides a memorable experience for those seeking fun-filled activities such as surfing, fishing, and camping.
Point Sinclair was the first parcel of land in South Australia to be granted a 1980 Heritage Agreement, wherein its landowners were exempt from taxation but obligated to preserve native flora and provide access to public recreation.
4. Lake Macdonnell
13 km south of Penong is Lake MacDonnell, a salt lake well-known for its vibrant pink colour. The lake gets its pink hue from algae blooms caused by salinity levels in the lake.
Lake MacDonnell was once a salt mine but has become the greatest gypsum mining site in the southern hemisphere. It is estimated to generate more than one million tonnes of gypsum annually!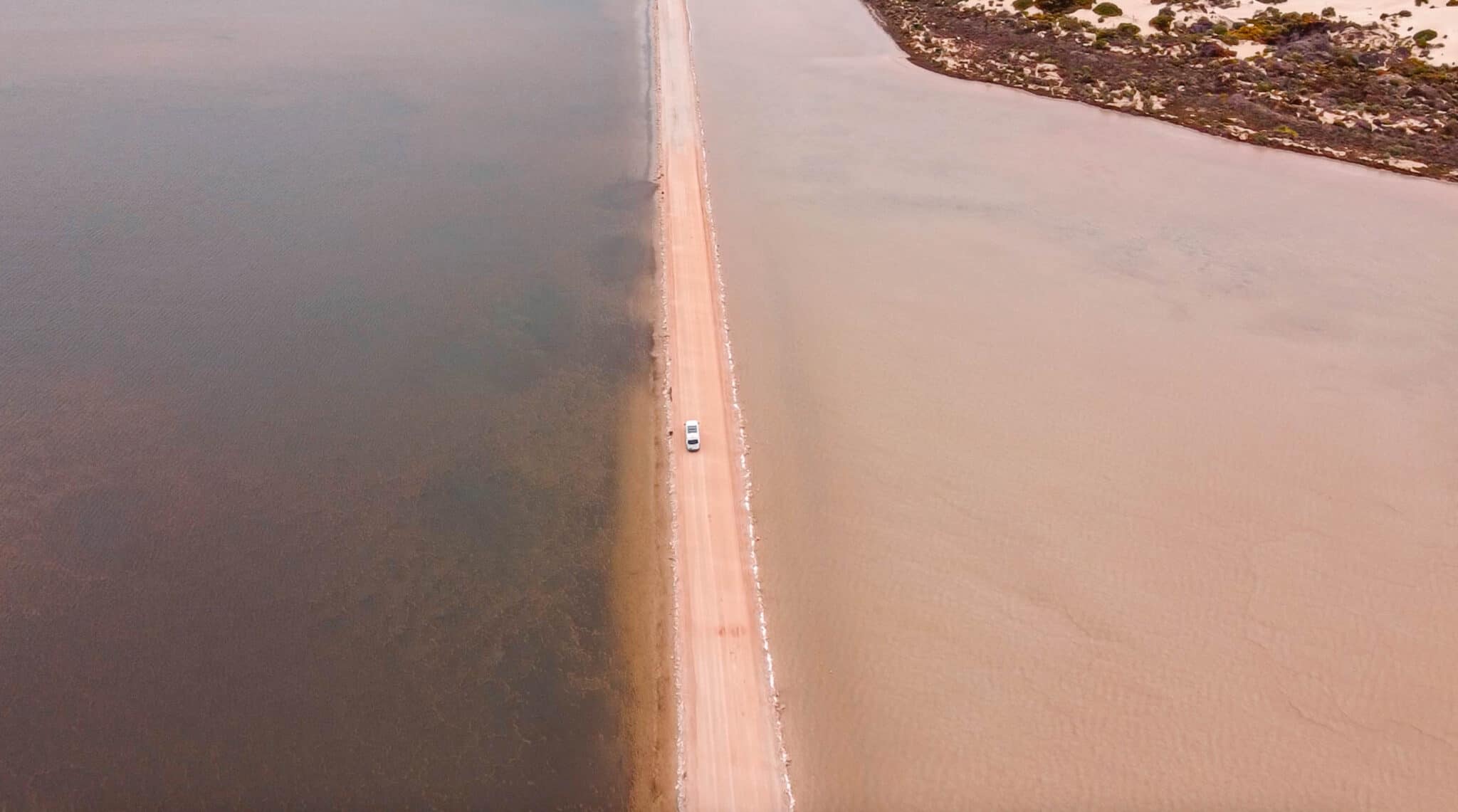 Is Lake MacDonnell always pink?
Unfortunately, no. Look at the pictures we took from our drone when we visited, and you will see the lake was VERY brown.
You have to take into consideration the time of the year you visit. If there isn't much water in the lake, you will end up with a dried-out white salt plain instead of a bright pink lagoon. If there has been too much rain, the lake will be brown.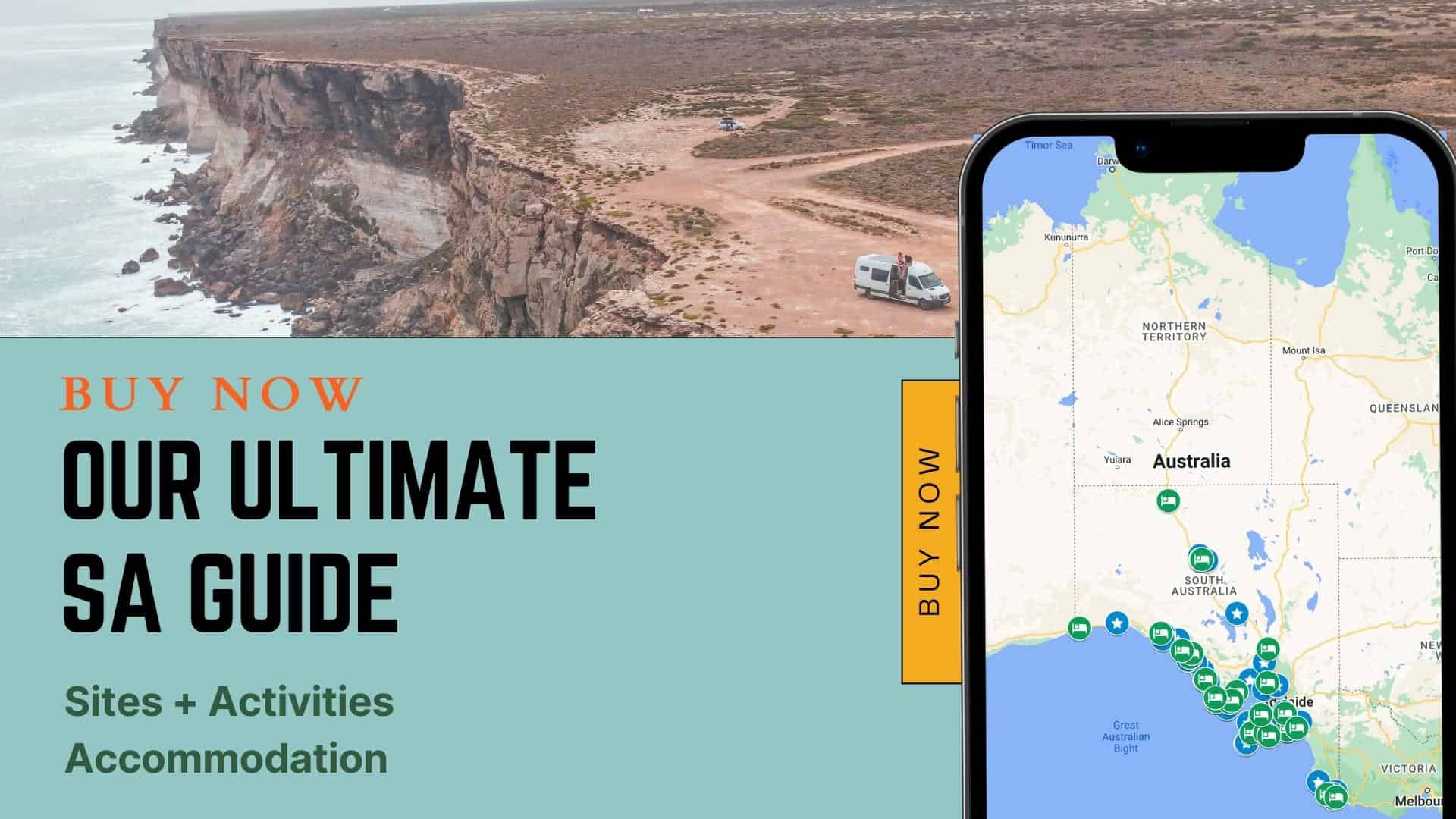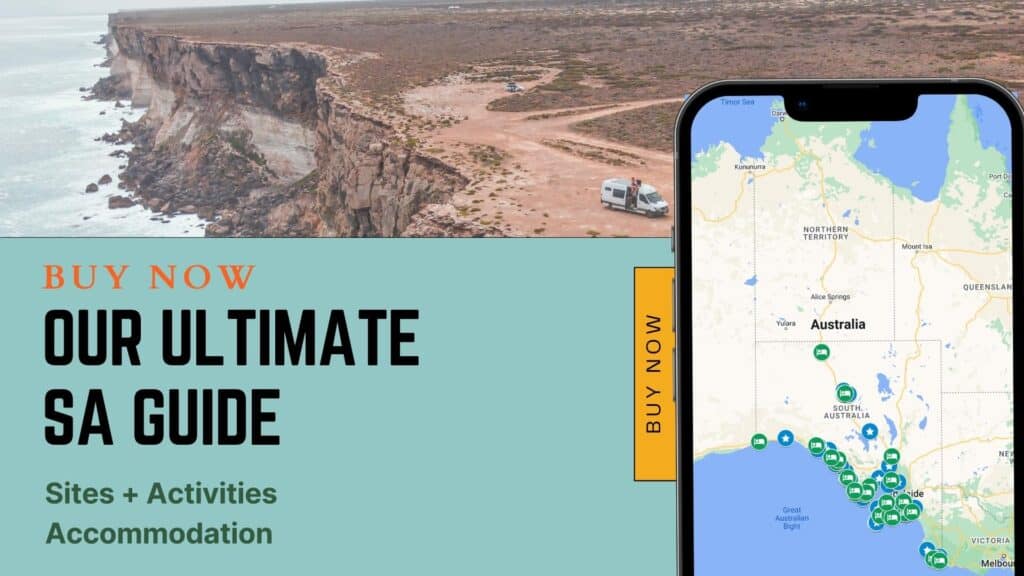 5. Woolshed Museum
The Woolshed Museum is not just a museum – it's also a living recreation of life in rural Australia during its heyday as a wool-producing hub. The Penong Woolshed is a local, community-run business that operates five days a week from 10 am to 4 pm.
You can explore an array of exhibits that tell the story of how locals lived and worked over 100 years ago – from tools used to shear sheep to vintage clothing worn by farm workers during that era.
Accommodation in Penong
Penong Caravan Park
In Penong itself, there is only one accommodation option, which is at Penong Caravan Park. The caravan park is 500 metres north of the Eyre Highway on Stiggants Road. Facilities include drive-through sites, spotless amenities, laundry facilities, a cap kitchen, a dump point and mains water. It is pet friendly.
Cohens Old School Site
When we crossed the Nullarbor, we didn't stay at the Penong Caravan Park and instead made our way to Cohens Old School Site, 13km from Penong. We enjoyed our time there. We felt safe, and the cats could wander around freely. There are plenty of free accommodation options around Penong, all in Wikicamps.