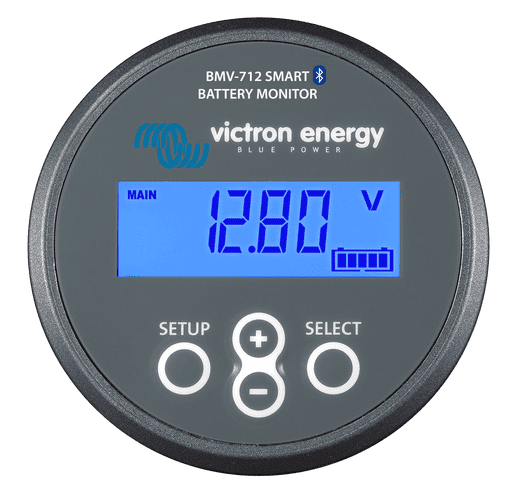 Caravan 12v Battery Monitors: Our Five Top Picks (2023)
This post was updated on: September 1, 2023
As a proud camper van owner, constantly monitoring our 12v battery is crucial to ensure that you have a safe and enjoyable trip. But with so many options in the market, choosing the right lithium battery monitor that meets your needs can be daunting. In this blog post, we'll give you a rundown of the best 12v battery monitors in Australia to help you make an informed decision.
| | | | | | |
| --- | --- | --- | --- | --- | --- |
| | | | | | |
| | | | | | |
| | Victron Battery Monitor BMV-712 Smart  | Enerdrive ePRO Plus Battery Monitor | BMPRO BC300 External Shunt and CommLink | | |
| | | | | | |
| | | | | | |
| | | | | | |
| | | | | | |
| | | | | | |
| | | | | | |
| | | | | | |
| | | | | | |
| | | | | | |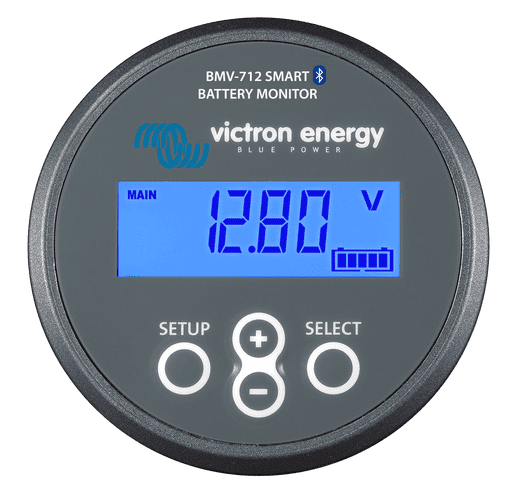 Our top pick is the BMV-712 Battery Monitor by Victron Energy. This energy-efficient, compact product lets you monitor multiple batteries simultaneously- using a fantastic range of metrics to get the most in-depth analysis. Some key metrics include average discharge, total amp hours removed and charged to the battery, voltage range used, highest discharge, and how long it has been since the battery was last full. You can even monitor your van's starter battery.
The customisable settings let you set alarms (visual and audible), look back over historical data, program relays and generator backups, and more- all through a handy and user-friendly smartphone-controlled app. All your stats are displayed clearly on a single screen with backlighting. 
Pros
It works with a smartphone app via Bluetooth.
A five-year warranty is included with the purchase.
This battery pack is excellent for long-term usage.
It is pretty compact and easily portable.
Cons
The voltage range is not as wide as some others on the market.
Installation is a little more complicated than some of our other top picks.
The Victron brand has a solid reputation in the Australian camper community, and for a good reason. These products are reliable, durable, and very practical- and the BMV-712 Smart is the top choice for anyone who wants to make life a little easier when looking after their vehicle's battery.
Price-wise, it is excellent value for money. It is surprisingly one of the most affordable options on the list, coming in between $300 and $350. That price is a steal considering the impressive range of features and capabilities. 
To summarise, this is our top pick because it is versatile, well-priced, reliable, and convenient- thanks to Bluetooth and smart app connectivity and excellent customisation options. It is a brilliant addition to any 12v lithium battery kit- especially for those who spend a lot of time in the campers- or want to get more out of them going forward.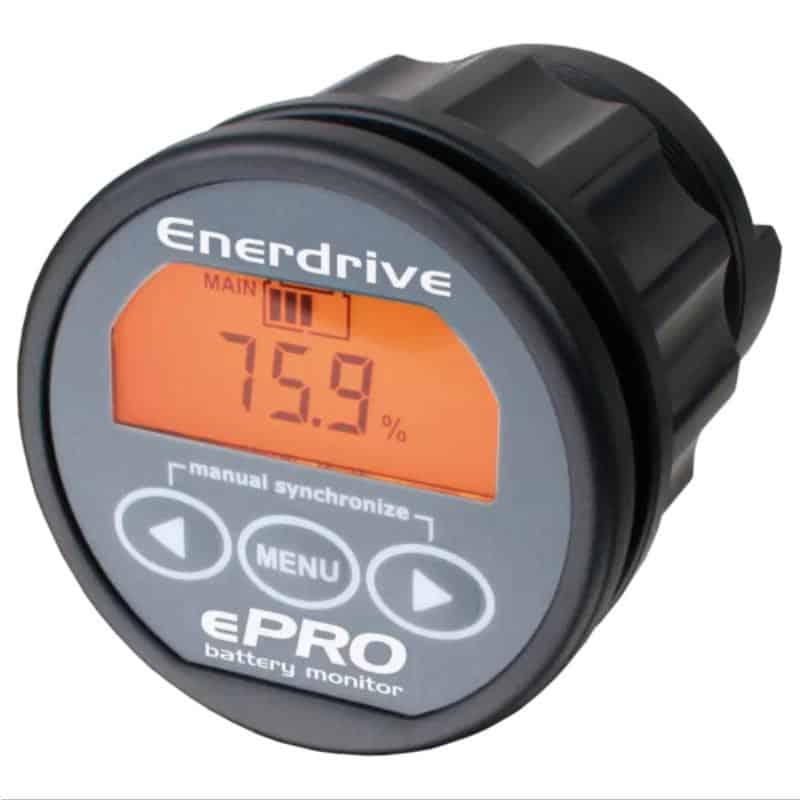 The second spot goes to the Enerdrive ePRO Plus– a top-rated, Australian-made battery monitor that ticks all the boxes. It is predominantly designed for multi-battery monitoring (up to three at a time)- but has alternative feature settings that come in handy on a road trip. 
It measures average and deepest discharge, as well as the AH charge and removal levels- recording historical data as it goes. There are fewer metrics with this model than the Victron model in the top spot, but it does have a slightly higher voltage range.
Pros
It comes with a five-year warranty.
The installation process is fast and relatively simple.
As an Aussie-run company, this battery monitor is made specifically for the country's conditions.
Cons
Unlike several other battery monitors on our list, Bluetooth connectivity is only possible with a dongle (sold separately).
The same applies to the temperature sensor- you need to buy an additional component.
Enerdrive is an Australian family-run business that is known for top-tier customer service- so you can rely on the best support when you need it. The design is hardy and easy to install, so you may never need to take advantage of the excellent home-grown team, but it is nice to know they are there.
It is a little more expensive than the Victron BMV-712, at around $450. If you want Bluetooth and temperature sensing features, it will cost more.
In short, this is an excellent choice for frequent outback adventurers that need a reliable and accurate battery monitor. It may not have all the bells and whistles, but it performs where it matters the most.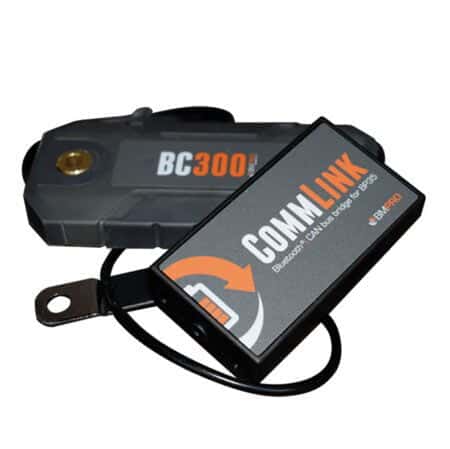 The name BMPRO is a biggie in the camping and RV electronics world- and the BC300 External Shunt and CommLink is an excellent example of tailor-made Australian battery management solutions. Built for enhancing the already-impressive features of core BMPRO battery systems- the BC300 External Shunt and CommLink is recommended for those who take long trips and need extra certainty.
Unlike the other models on this list, the BC300 is not a standalone monitor but an add-on. If you are looking for a whole new setup, it is certainly worth considering, and if you already use BMPRO products, you have found your match. It monitors voltage, usage, charging and discharging currents, and temperature with impressive accuracy- all recorded, displayed, and managed through the wireless Bluetooth CommLink.
Pros
Installation and setup are easy.
It provides in-depth battery analysis with acute precision.
You can use it with Bluetooth.
Cons
It is only covered with a two-year warranty, despite being the second most expensive item on this list.
You can only use this product with an existing BMPRO battery management system (either the BP35 or J35).
BMPRO is a leading Australian brand in camper battery management, so there is no doubt about the reliability and quality of this product. Because the BC300 is made in Australia for Australian conditions, you can expect to get years of usage.
The cost for this model is roughly the same as the Enerdrive model in second place- and you also need to combine it with other purchases to get it at its best. Because of this, the Victron BMV-712 wins-, but if you are a BMPRO fan already, we recommend this addition above the rest.
In a nutshell, when you need to level up your battery management and increase the accuracy of your information, this is a great choice. You can easily control the settings and monitor the changes through your CommLink- but you need to have an existing BMPRO system in place first.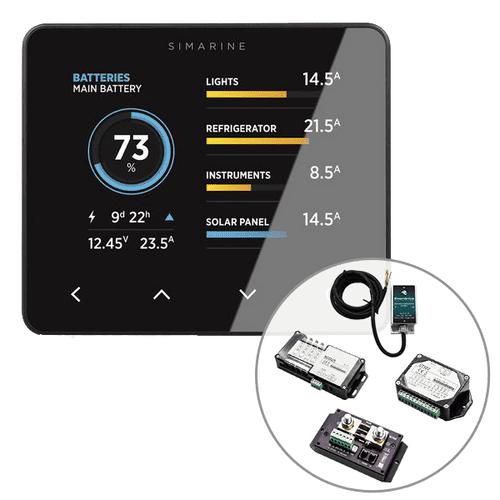 If budget is not one of your deciding factors, the Simarine by Enerdrive is a worthy contender. As far as premium, high-end RV battery monitors go, it doesn't get much better than this. It ticks every box for versatility, convenience, and functionality.
Enerdrive nailed the brief with this one. It is incredibly powerful- monitoring up to six batteries with 20 shunts and up to 20 individual generators or consumers. The battery pack monitors all the essential metrics for your camper battery, and you can customise the settings to suit your needs.
Pros
You get a five-year warranty covered with this product.
This is one seriously versatile battery monitor.
It works with Wi-Fi, Bluetooth, and a compatible smartphone app.
The ranges in voltage and temperature are very impressive. 
Cons
It is expensive.
Some features may not be necessary for camper battery monitoring.
As the second entry on our list from Enerdrive, it is a good endorsement of the brand's reliability. It is a modern and advanced take on battery monitoring- complete with one of the most in-depth user control apps. 
All this does come at a price- starting from around $850. There are more add-ons available, although the basic kit is almost sure to cover all your camping requirements- and then some.
This model is designed to handle solar panels and shore power chargers- so it is not your everyday RV battery monitor. It is ideal for more demanding users- including commercial camper companies that need versatile equipment they can count on.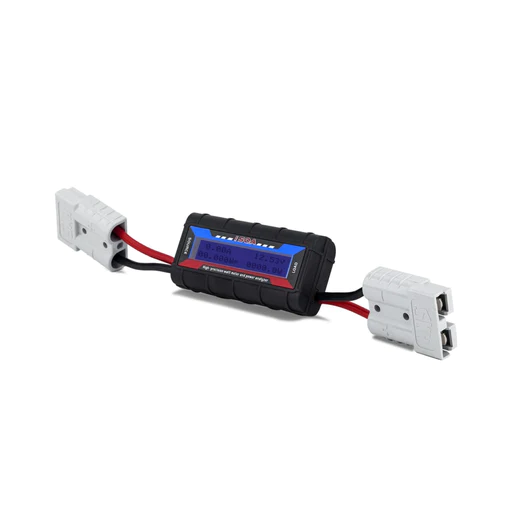 Moving to the opposite end of the price tag scale, the Evakool EvaPower 150A is our winner for battery monitoring excellence on a budget. You don't have to spend a lot of money to get something that works well- and this is the proof.
The EvaPower 150A is a user-friendly plug-in compatible diagnostics and readings display that covers eight key metrics. These include total amps and power, current, voltage, power peak data, and highest voltage max- more than enough to keep your camper in check. 
Once you connect the Anderson-style plug, you can monitor real-time diagnostic updates on the compact, blue backlit display box. No installation is involved like with the other models here- just plug and go!
Pros
It is super affordable- but still performs well.
The power draw is ultra-low and energy efficient.
Diagnostics are read and displayed in real-time.
It is small and lightweight.
Cons
The warranty only lasts for one year.
It is not the most robust design.
Evakool is best known for its portable fridge freezers- not battery equipment. However, this product was designed with camping fridges in mind- since you can monitor how much power it is drawing from your camper to avoid any incidents. If you travel with a portable fridge in your camper (Evakool or not), this is a great choice.
When we said it was affordable- we meant it. The price for this nifty little gadget is around $50- a fraction of the rest of the models on our list. It may not have Bluetooth app control, custom settings, or multi-battery operation, but it is a perfectly capable monitoring system for the average happy camper. 
Caravan 12v Battery Monitors: A Guide to Buying
Whether you are a seasoned camper looking to upgrade your setup or a newbie embarking on your first adventure, it is essential to have a reliable way of monitoring your caravan's battery levels. A caravan battery monitor allows you to monitor your battery's life, preventing unwanted battery downtime. This guide looks at the key features to consider when selecting a caravan battery monitor.
Performance
One of the most important features of a caravan battery monitor is its performance. You need a device that accurately measures your battery's charge levels and displays them in simple terms. Ensure your monitor can measure the voltage and current of your battery and provide reliable data on the battery's state of charge. A good device should have a display that is easy to read even under sunlight.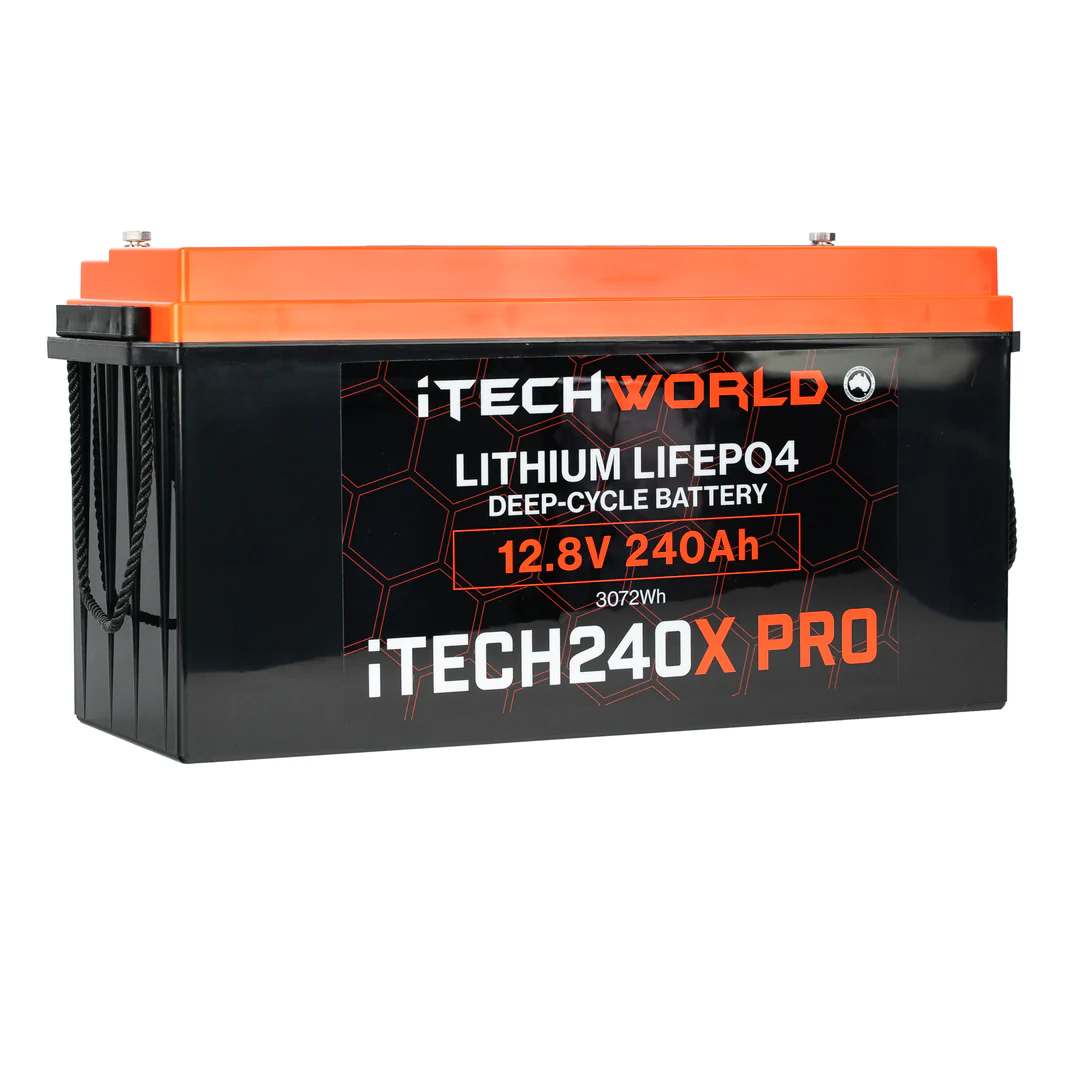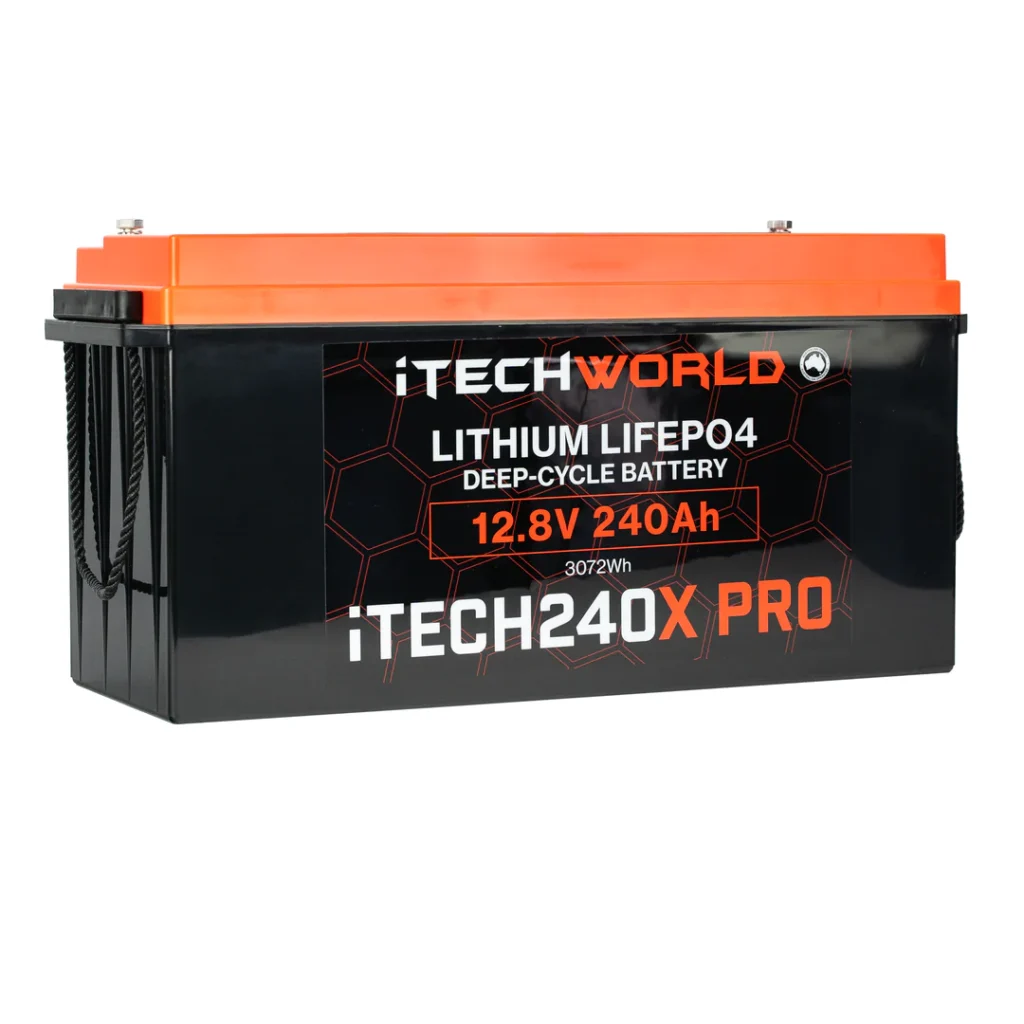 Compatibility
Not all caravan battery monitors are compatible with every battery type. Some are explicitly designed for lead-acid batteries, while others work perfectly with lithium batteries. Always ensure that the monitor you choose is compatible with your battery type to get accurate readings. You should check the installation process to see if it is compatible with your existing battery bank.
Connectivity
A good caravan battery monitor should be connectable to other devices to make things easier for you. Consider the type of connections available with the monitor you choose. For example, some monitors offer wireless connectivity, allowing you to use your smartphone or tablet to read the battery information. Bluetooth connectivity is an excellent option as it allows direct pairing with your devices.
Price
Most caravan battery monitors are reasonably priced, but the cost can vary depending on the required features. While cheap models are available, remember that you get what you pay for. Models with advanced features like Bluetooth connectivity are likely to cost more than basic monitors. Nevertheless, investing in a quality monitor that will last is better.
Size and design
Caravan battery monitors come in different sizes and designs, and selecting the best one for your setup is essential. You need to consider where you will place the monitor and how visible you want it to be. Some monitors come with sleek designs that can blend with the interior of your caravan, while others are traditional and a bit bulky.
Conclusion
In conclusion, selecting the best caravan battery monitor requires careful consideration of the device's performance, compatibility, connectivity, price, and design. Choosing the right monitor helps you monitor the remaining battery capacity, preventing you from running out of battery power at an inconvenient time. When purchasing your monitor, consider these factors to ensure you get the best value for your money. Remember to ask for advice from experts or other campers with experience with these devices. With the right caravan battery monitor, you can confidently embark on your adventures.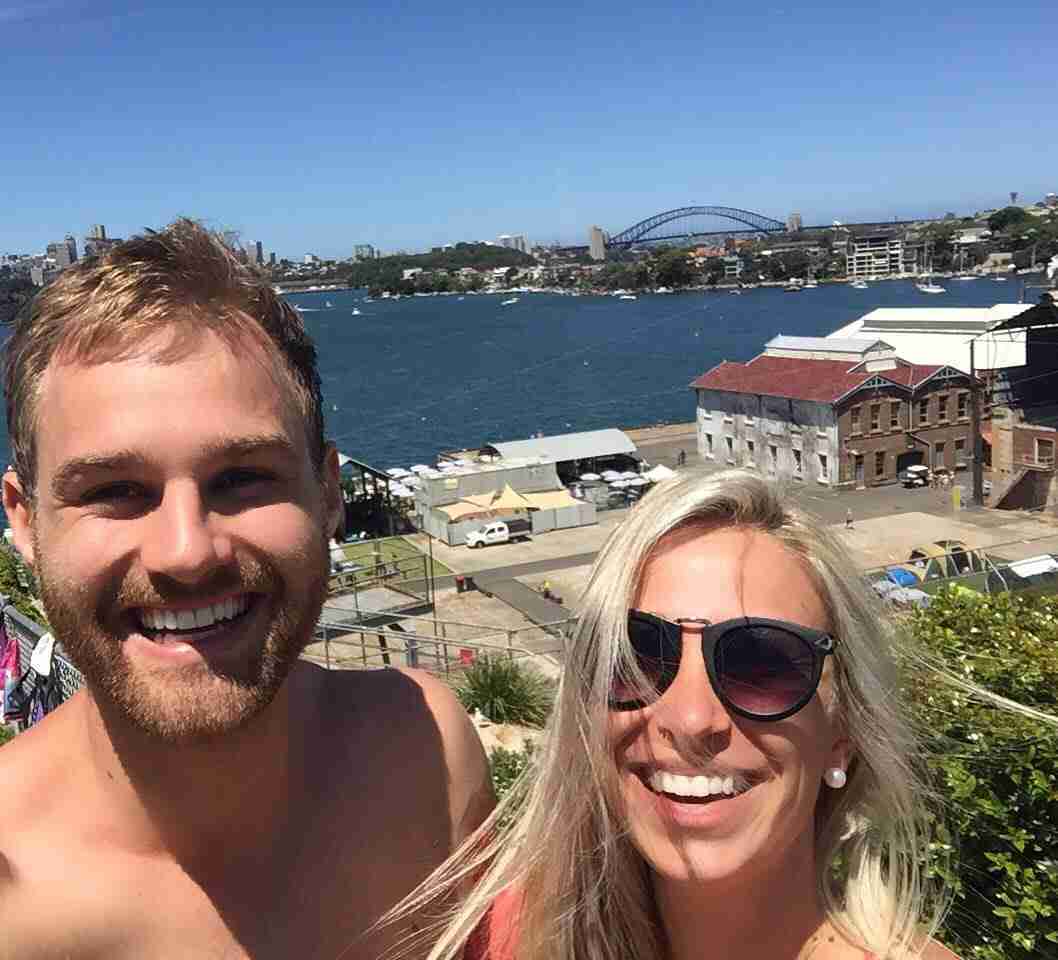 Wade & Dani
Hi! We're Wade and Dani, We're currently travelling around Australia in our 2017 Mercedes Sprinter Camper van and sharing our best experiences, stories, reviews and adventures as we go along. Make sure you follow us on Instagram @wadeanddani