What you need to know about free camping in Australia
Updated on: December 2023
If you're looking for an affordable way to experience camping in Australia, finding a free camp place might be ideal. In this article, we'll tell you everything you need to know about free camping in Australia, from finding the best spots to the rules.
Some of the common challenges people face with free camping in Australia include not knowing where to find good spots, not knowing the rules, and not understanding how to take advantage of this type of camping best.
It's not always easy to find a place to camp for free. Sometimes, you don't know where great places are, and the rules are sometimes confusing. It can also be hard to figure out how best to take advantage of this type of camping. But it doesn't have to be!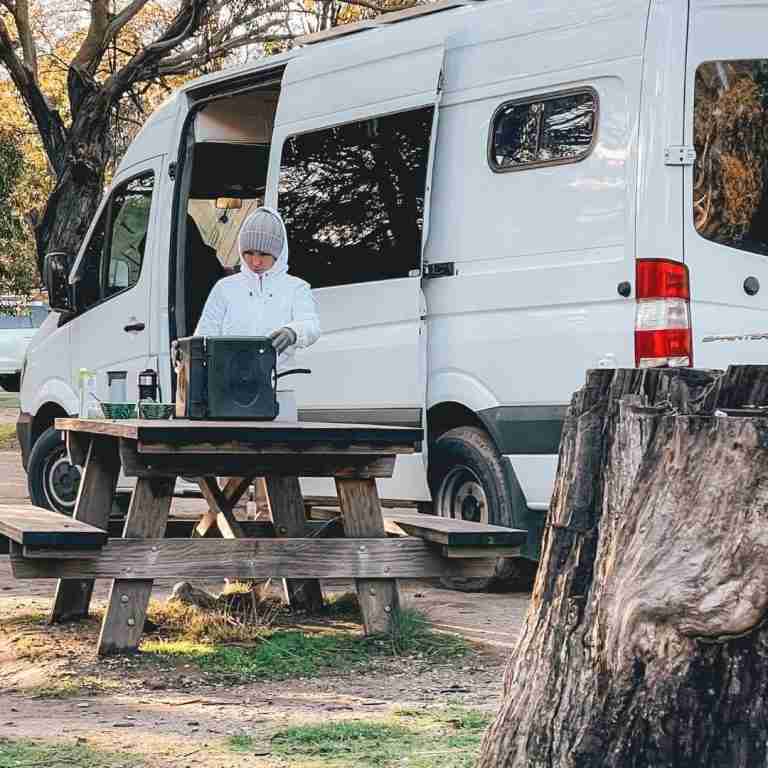 What is free camping in Australia
Free camping in Australia refers to staying overnight at a campground without paying a fee. Many free campsites are located throughout the country, often in remote or rural areas.
Free camping spots are a great way to save money on accommodation costs, and they can also be a more intimate and authentic way to experience the Australian wilderness. However, a freedom camp does come with some risks, such as being located in an area with limited access to amenities or being vulnerable to weather conditions.
For this reason, it is important to do your research before setting off to stay overnight in a national park. But if you're prepared and willing to rough it, free camping in Australia can be an incredibly rewarding experience.
The basics of free camping
When free-camping, always be sure to leave no trace. This means picking up all of your trash, respecting the wildlife, and being careful with fire. Additionally, be sure to camp only in designated areas and follow all local regulations.
When choosing a campsite, look for an area that is already clear and flat. Avoid areas with sensitive vegetation or fragile ecosystems. And finally, be considerate of your fellow campers. Keep noise levels down and respect others' privacy. By following these simple guidelines, you can ensure that everyone can enjoy the outdoors.
What to bring on a free camping trip
When heading out on a camping trip, it's important to be prepared for anything. While packing your bag, be sure to include all the essentials, such as a tent, sleeping bag, and camp stove.
You'll also need to bring along enough food and water to last the duration of your trip. And don't forget the insect repellent! Once you've got all the basics covered, you can start thinking about other items to make your trip more enjoyable.
A comfortable chair will be welcome after a long day of hiking. And if you like to read or play games in your downtime, be sure to pack a small light or headlamp. With a little bit of planning, you can ensure that your free camping trip is fun and safe for everyone involved.
How do you find free and budget camping sites in Australia?
If you're looking for free or budget camping spots in Australia, there are a few things to keep in mind. First, check if the national park you're interested in visiting offers free camping spots.
While not all national parks offer this option, many do. It's worth checking. Freedom camping is another option if you're willing to rough it a bit. This involves camping in designated areas that are usually away from developed campgrounds.
Finally, many budget camping spots are available throughout Australia. These usually have more basic amenities than developed campgrounds, but they can still be a great option if you want to save money. Whatever option you choose, there are plenty of great places to camp in Australia.
We also recommend checking the national parks website for the state you are in
Are There Any Free Campsite Apps?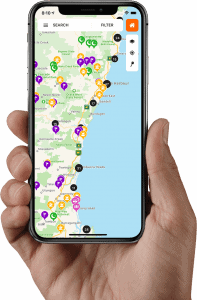 There are a lot of apps that can help you find free and paid campsites. Some just show where they're located on the map, while others offer more details about each location, like what amenities it has, such as toilets or dump stations. Some will also have reviews which can be very helpful.
Just to name a few:
Camper Mate (Free)
Camps Australia Wide (12.99 Annual fee)
WikiCamps ($7.99 one-off fee)
State national park apps, e.g. NSWParks (Free)
Is free camping in Australia available everywhere?
Free camping in Australia is available in many different places across the country. There are free camping sites located in almost every state and territory, from the iconic Uluru in the Northern Territory to the stunning beaches of Western Australia.
However, a free camping spot is not permitted everywhere in Australia. In some national parks and other protected areas, strict camping rules apply, and visitors must pay fees for a camping permit. Nevertheless, camping is an excellent way to experience the Australian bush without spending much money. Just be sure to check the free camping rules before setting up camp!
Is staying at free campgrounds safe?
Free camping is safe when you follow some basic guidelines. Firstly, only camp in the designated areas. Free campgrounds and community campsites are typically well-marked and have established rules to keep campers safe.
Secondly, avoid areas where there is potential for flooding or other natural disasters. Thirdly, be aware of your surroundings and leave no trace. This means taking out all of your trash, respecting wildlife, and not disturbing the natural landscape.
Finally, be sure to tell someone where you are going and when you plan to return. By following these simple safety tips, you can enjoy free camping without putting yourself at risk.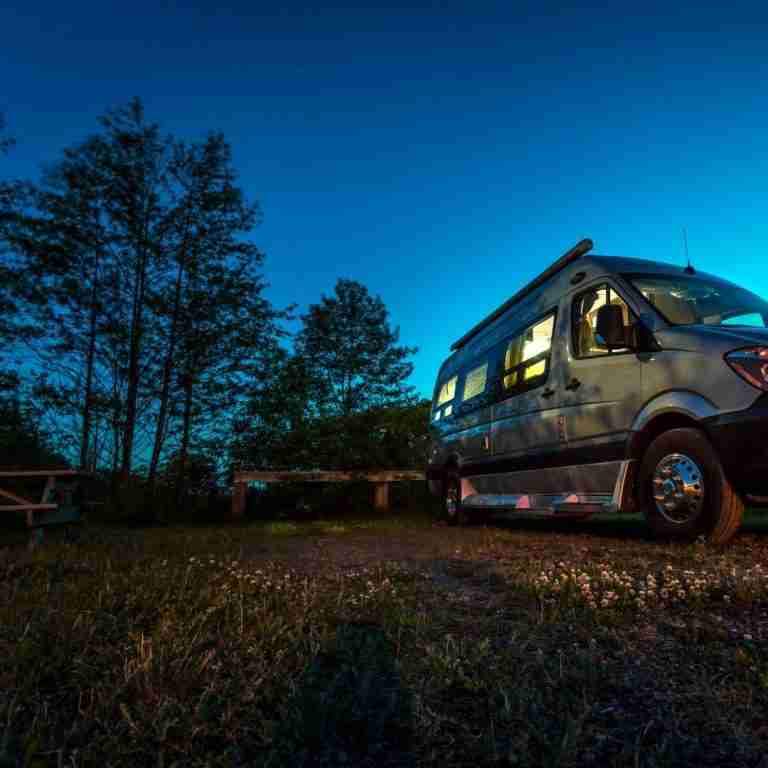 Is Free Camping Legal?
In most cases, yes- free camping is legal in Australia. As long as you're not camping in a prohibited area, such as a national park that has strict rules against it, you're generally free to camp wherever you like. However, there are a few things to keep in mind. First, always check the local councils' camping regulations before setting up camp.
Second, some states have laws against overnight camping on public land. This means that you may not be able to camp on the side of the road or in other public places. Finally, if you're planning to camp on private property, be sure to get permission from the owner first. You can camp legally and safely in Australia by following these simple guidelinesF
What are the rules of free camping in Australia?
When free-camping in Australia, there are a few things to keep in mind in order to stay safe and legal. Always check with the local authorities to see if free camping is allowed in the area you're visiting.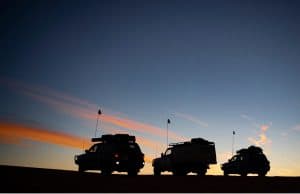 Only Camp In Designated Areas
Check the laws of free camping in your area. There are specific zones where it's allowed, so make sure that you're not breaking any rules before going ahead with your plans! The facilities at some campsites can range from nothing to BBQs and showers – but if they don't say anywhere online, there won't be anything available for users who want more than just an overnight spot away from home.
There are some great apps available to help you find free campgrounds and what amenities each location offers. Some even have offline features to store maps and directions on your phone for when going off-grid!
Stay Hydrated
We all know the feeling of settling into our dream campsite only to be met with an unpleasant surprise: there are no water refills nearby! It makes for a rather frustrating experience and can ruin what should have been one fine day out in nature. So make sure you always bring an extra drinking supply on your next adventure so that when things go wrong (as they inevitably will), at least you won't need any help getting back home or finding another place suitable enough just yet.
Leave No Trace
When you camp in Australia, remember to be a mindful camper. Your actions have an impact on the environment and native biodiversity, so they should match up accordingly! Leave no trace of your visit by following fire safety guidelines while staying environmentally friendly at all times for what we know is still there waiting patiently untouched, except maybe by us humans who can't seem to resist taking something away with ourselves after having seen just one little piece left behind.
What Are The Benefits of Free Camping
There are many benefits of free camping. It is a great way to save money while enjoying the great outdoors. By not paying for a campsite, you can extend your trip or even take more trips throughout the year.
Additionally, free camping often brings you closer to nature as you are not restricted to developed campgrounds. This means you can get away from the hustle and bustle of everyday life and truly relax in the peace and quiet of nature.
Finally, free camping is a great way to meet new people and make new friends who share your love of the outdoors. Camping is a great option, whether you are looking to save money or simply enjoy a more rustic camping experience.
Saving money
This is not the only benefit of free camping. camping also allows you to get away from developed campgrounds and closer to nature.
This can be a great way to relax and escape the hustle and bustle of everyday life.
If you love the outdoors, camping is a great way to meet new people who share your interests.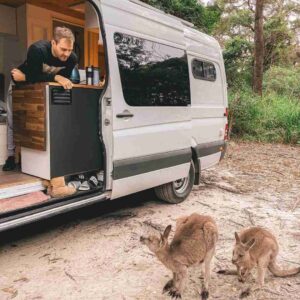 Getting closer to nature
Developed campgrounds can often feel like a concrete jungle.
Camping allows you to get away from all the buildings and noise and connect with nature.
This can be a great way to relax and rejuvenate.
If you are looking for a more rustic camping experience, camping is the way to go.
Meeting new people
Meeting new people on the road with similar interests is a great way to make friends and have lasting relationships.
There are many ways to meet new people while camping. One way is to go to the local campground and meet people that are also there camping. This can be a great way to get to know people from all over the place and make some friends for life.
Another great way to meet new people while camping is by joining an online forum or group that is specific to camping. This can be a great way to find people who share your same interests and make some friends before leaving for your trip.
Final Thoughts
Camping is a great way to enjoy the fresh air and nature. There are many ways to camp without breaking the bank- one of which is free camping in Australia!
By following Leave No Trace guidelines and being mindful of your impact on the environment, you can enjoy a rustic camping experience while preserving nature.
There are many benefits to free camping, including saving money, getting closer to nature and meeting new people. Free camping is a great way to enjoy the outdoors while keeping your costs down. Thanks for reading!