Point Addis Lookout – A Hidden Gem in the Great Ocean Road
The Great Ocean Road is well-known for its picturesque coastal drive and breathtaking natural attractions.
However, many hidden gems in this area are still yet to be discovered by many. One of them is Point Addis Lookout, a stunning spot that offers spectacular scenery of the coast and the surrounding areas.
In this blog post, we'll take a closer look at this hidden gem and what makes it a must-visit for travellers planning their Great Ocean Road itinerary.
Point Addis Marine National Park
Point Addis Marine National Park is a hidden gem located on the scenic Great Ocean Road that offers a unique coastal experience. The park is home to an extensive range of marine life, including dolphins, seals, and whales, making it a popular destination for nature lovers and wildlife enthusiasts.
The park is also an excellent spot for hiking and enjoying panoramic views of the ocean. With several walking trails and lookout points, visitors can explore the rugged coastline, sandy beaches, and rock formations that characterize the area. Whether you're a seasoned hiker or just looking for a stroll, Point Addis Marine National Park has something for everyone.
The most well-known fact about Point Addis Marine National Park is that it hosts the annual Bells Beach international surfing competition, also known as the 'Ripcurl Pro', which has taken place every year since 1961. Local surfers and conservation groups strongly advocated for Bells Beach to be included in the Marine National Park with high levels of protection.
Point Addis Marine National Park is a must-visit destination for anyone travelling along the Great Ocean Road.
Getting to Point Addis Lookout by car or foot
Driving there
Driving to the Point Addis Lookout is a must-do activity for anyone travelling along the Great Ocean Road.
If you're coming from Melbourne, the drive to Point Addis will take you approximately an hour and a half. Once you arrive, there's a designated car park where you can park your car and start your short walk to the lookout.
The drive is a scenic adventure with breathtaking ocean views and coastal cliffs. You'll pass through charming coastal towns like Torquay, Bells Beach and Jan Juc Beach, forests, and rolling hills.
Need a rental car to explore Victoria? Book here
Hiking to Point Addis along the Surf Coast Walk
For those who enjoy getting out in nature, the Surf Coast Walk is an unforgettable way to experience the beauty of the Great Ocean Road. The walk extends over 44 kilometres, but one of the most popular sections is the hike to Point Addis.
The trail from Anglesea takes you along the rugged coastline, past spectacular cliffs and secluded wide sandy beaches. The southern ocean views are breathtaking, and you may even see some of the local wildlife.
The trail steepens as you approach Point Addis Beach, but the effort is well worth it. While the hike to Point Addis is considered one of the more challenging sections of the Surf Coast Walk, it's still accessible for hikers of all levels. Just be sure to wear sturdy shoes and bring plenty of water.
Things To Do At Point Addis Marine Park
Dive and Snorkel at Point Addis Beach
Point Addis is a stunning beach spot with crystal clear waters and white sandy beaches; it's no wonder it is one of the most popular spots for snorkelling and diving in the area.
The waters around Point Addis are teeming with marine life, making it an ideal spot for both experienced divers and those just starting. From colourful coral reefs to dolphins and sometimes Australian fur seals, you'll find something interesting during your dive or snorkel adventure.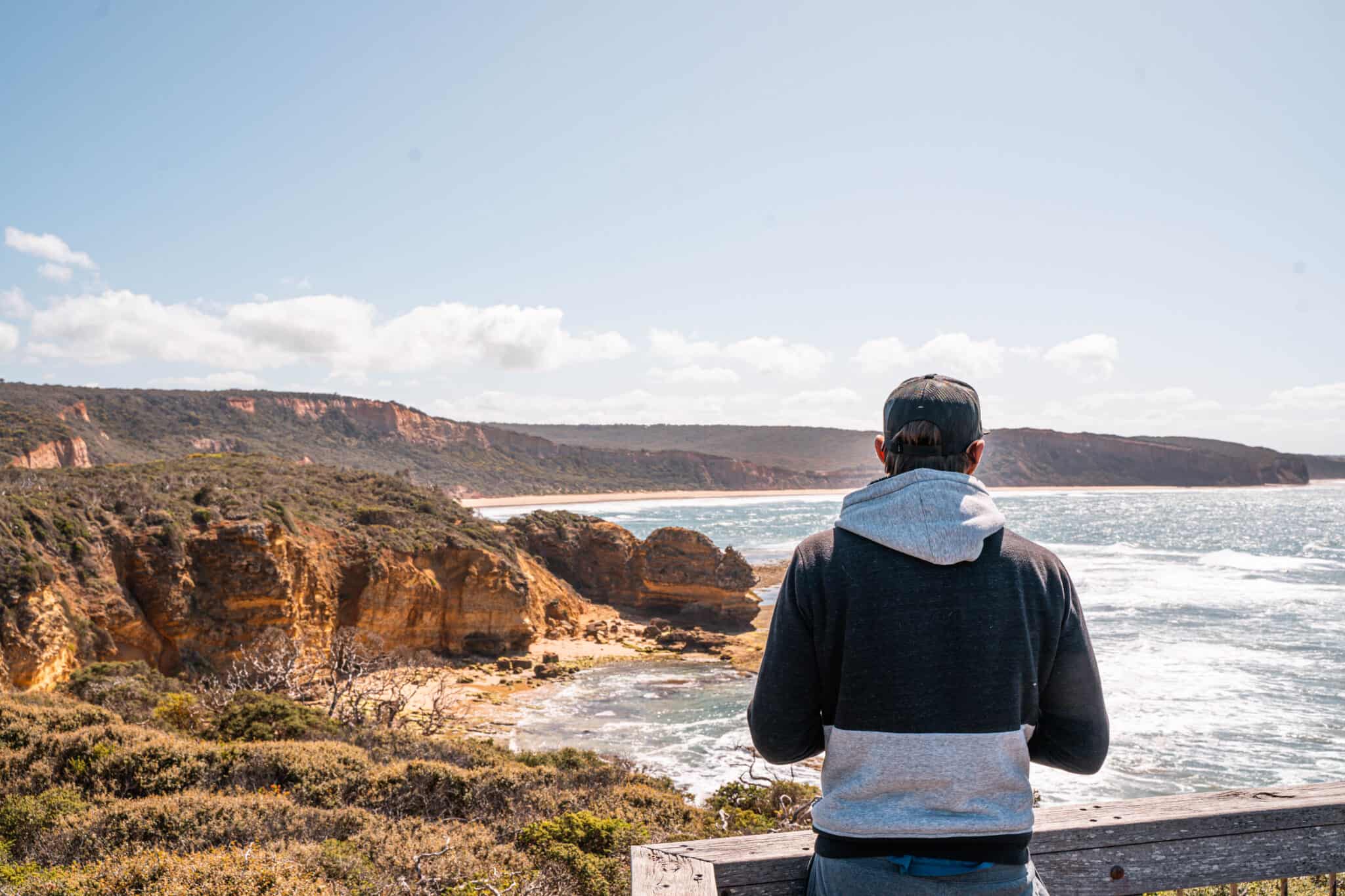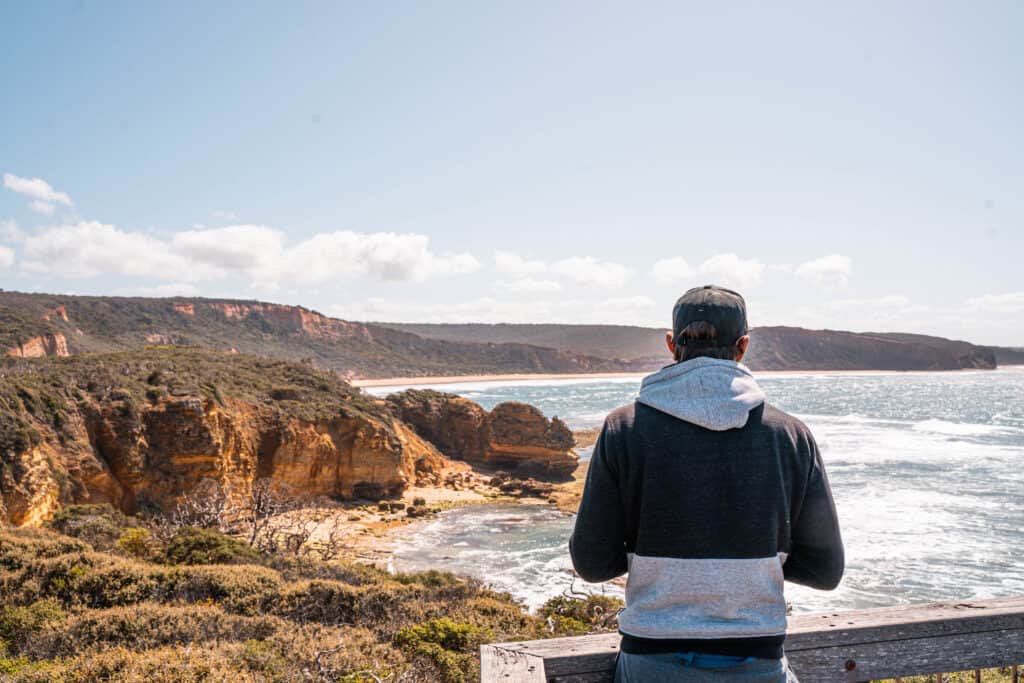 Surfing at Point Addis
Surfing at Point Addis is an experience like no other. Located between Torquay and Anglesea, the sheltered beach offers a safe environment for beginner and advanced surfers to hone their skills.
Bells Beach is a famous beach where the "Rip Curl Pro" event is held annually. On the other hand, Addiscot Beach is also famous but is better for local surf schools because it has smaller waves for instruction.
Beach walks at Point Addis
Make sure you notice the stunning scenery from the lookouts at Point Addis, where you can also catch sight of whales from May to September.
Addiscot Beach, a frequently visited spot, is also connected to the Point Addis or Southside trails along the cliffs. It is crucial to remember that the eastern side of Addiscot Beach is designated as a clothing-optional (nude) beach.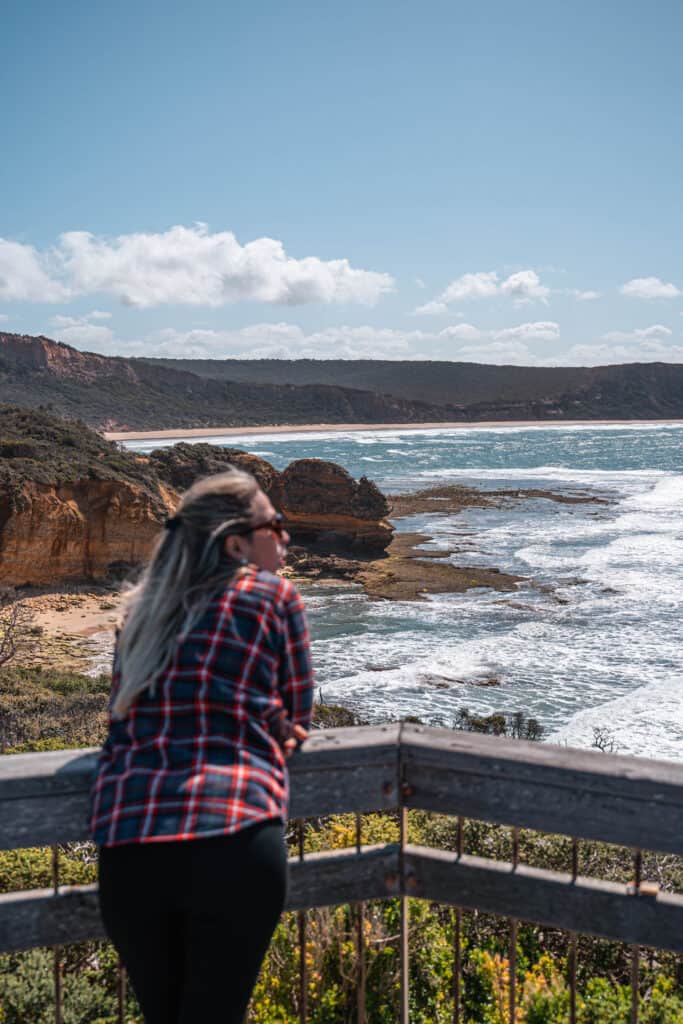 Tours and adventure experiences in parks
Plenty of tours and adventure experiences are available for those who want to see the best of Point Addis and the Great Ocean Road. These are our top picks for you:
Best time to visit Point Addis Lookout
Point Addis is a great place to visit all year round, but the best time to go depends on what you're looking for.
If you're a nature lover or a photographer, the best time to visit is during the spring and fall seasons. During these times, the weather is usually mild and pleasant, and the landscape is lit with stunning wildflowers. Springtime is also a great time to spot migrating whales and dolphins, making it an ideal time for wildlife enthusiasts.
On the other hand, if you're a surfer, the best time to visit is during winter. This is when the swells are usually the biggest, and surfers from all over the world flock to Point Addis to catch a wave.
Summer is the busiest season at Point Addis, with visitors coming to enjoy the sunny weather and the wide range of outdoor activities the region offers. It's an excellent time for families and groups to enjoy a day out on the beach, snorkelling or scuba diving and exploring the coastline.
Overall, there's something to see and do at Point Addis, no matter what time of year you visit. So pack your bags and get ready to experience the beauty of this fantastic destination!