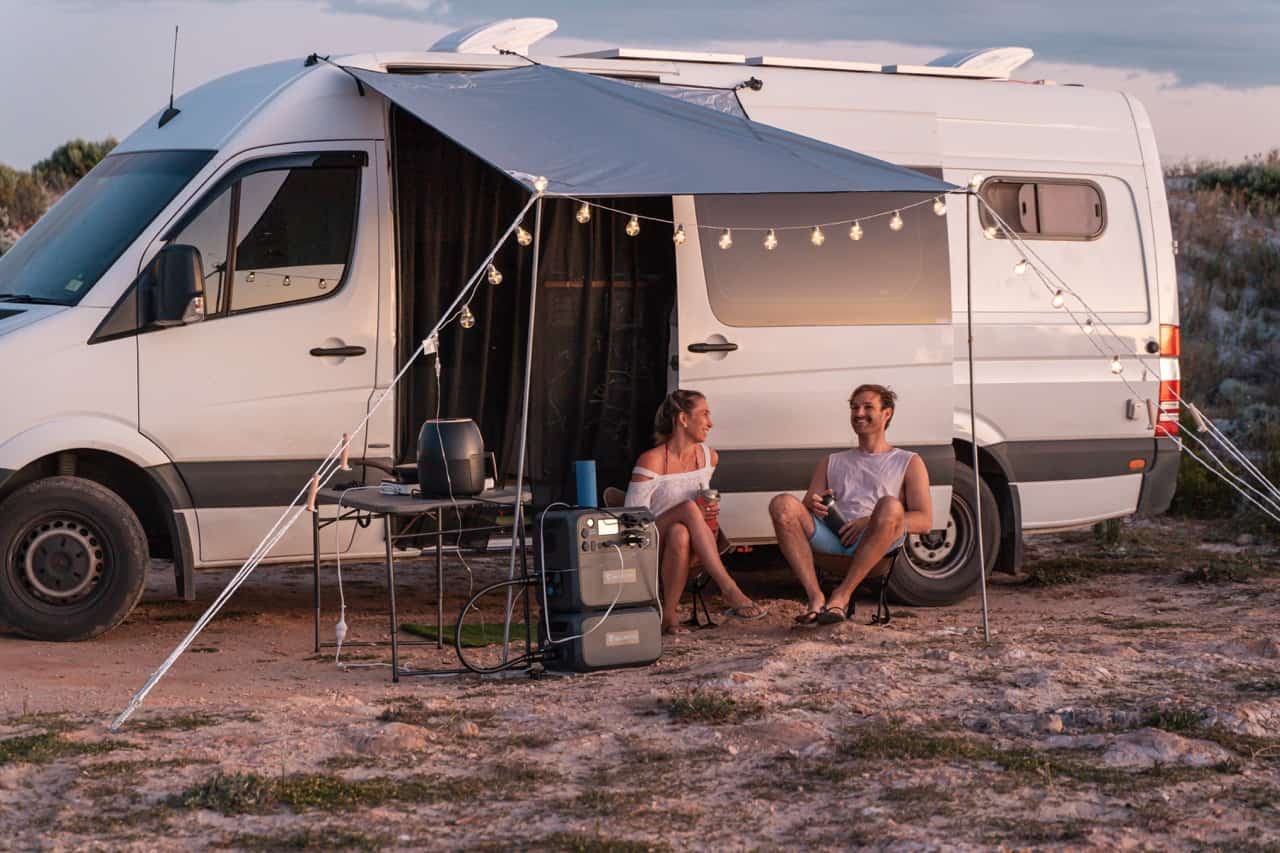 Bluetti AC200Max and B230 Combo Review
Camping doesn't mean you won't be able to charge your phones, have power to chill refreshing drinks, or watch TV.
Actually, with the right portable power solution, you can enjoy all those amenities, power up an air-con, or even work remotely!
Thanks to technological advances, there are many portable power stations that can give you the power you need during your trip, allowing you to enjoy countless camping and travelling experiences in Australia.
One of the most popular power stations nowadays is the BLUETTI AC200P. However, the manufacturer behind this solution wanted to give Australian adventurers something better: the BLUETTI AC200MAX.
With a whopping 2200-watt inverter, AC wall outlets, and a high-quality 2048wh battery pack perfect for running high-demand devices, it's just one of the best options you can find on the market.
However, that's not all. One of the biggest advantages of this power station is that you can expand its capacity with a hot-swappable expansion battery, and there's a combo you can't miss: BLUETTI AC200MAX and B230. Read on to learn more about it!
What Is the AC200MAX?
It's the first modular solar power station that the brand has created! While it's similar to the previous model, the AC200P, in terms of appearance and functionality, the AC200MAX has been designed to be better.
This power station has a LiFeP04 battery pack, which is known to be ultra-durable.
Besides the 3,500-cycle 2048Wh battery pack, the AC200MAX also features a 2200W pure sine wave inverter!
There are more things that make this power station an incredible option for those who love to tour Australia in their camper vans. 
It has quicker and more flexible options when it comes to solar and AC charging! Therefore, it's a great choice if you don't want to leave your comforts even if you're on the road!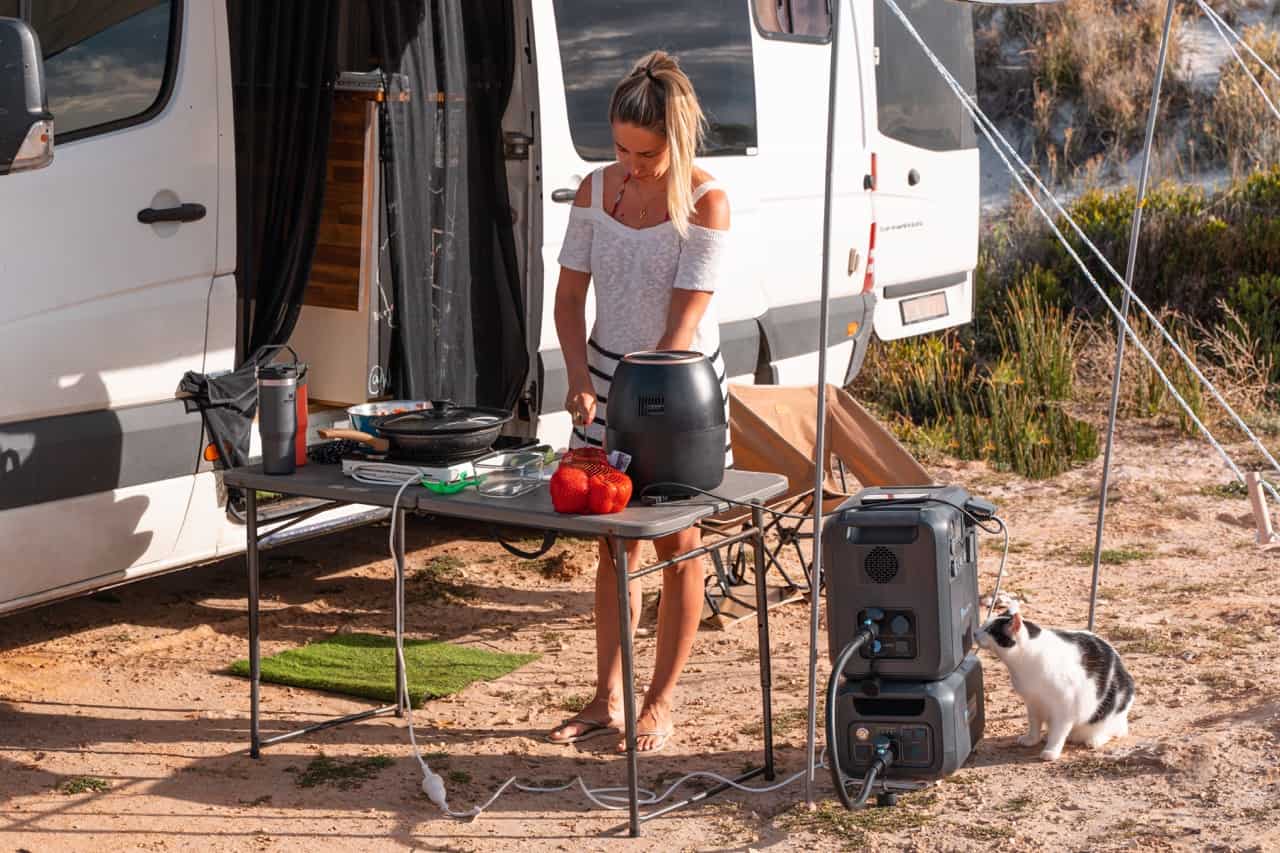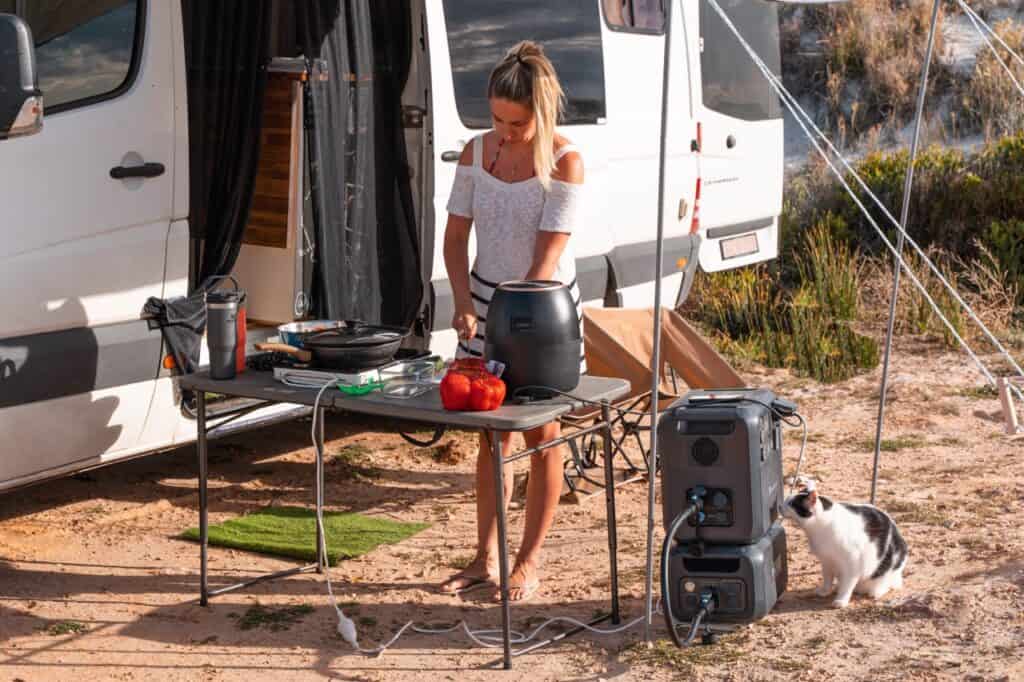 Benefits of Using the AC200MAX
In addition to the aspects mentioned above, there are other reasons why you should consider the AC200MAX. Find them below!
Power
The BLUETTI AC200MAX is incredibly powerful, with a 2200W AC pure sine wave inverter!
In addition, the AC200MAX has 15 outlets where you can connect all your devices and appliances simultaneously, including four AC outlets, four USB-A port, and four 12V DC outlets. It was well thought out and can provide solutions for all your needs!
Plus, this amazing power station has two wireless charging pads on top that will completely change the game!
Do you want to choose the input charging? There are different options available as well, including the AC adapter, solar panels, car adapter, and gasoline or diesel generator. None of the options works for you? You can also use Lead Acid Batteries.
Moreover, if you charge the AC200MAX with solar and AC wall outlets, it'll be ready to use in less than two hours!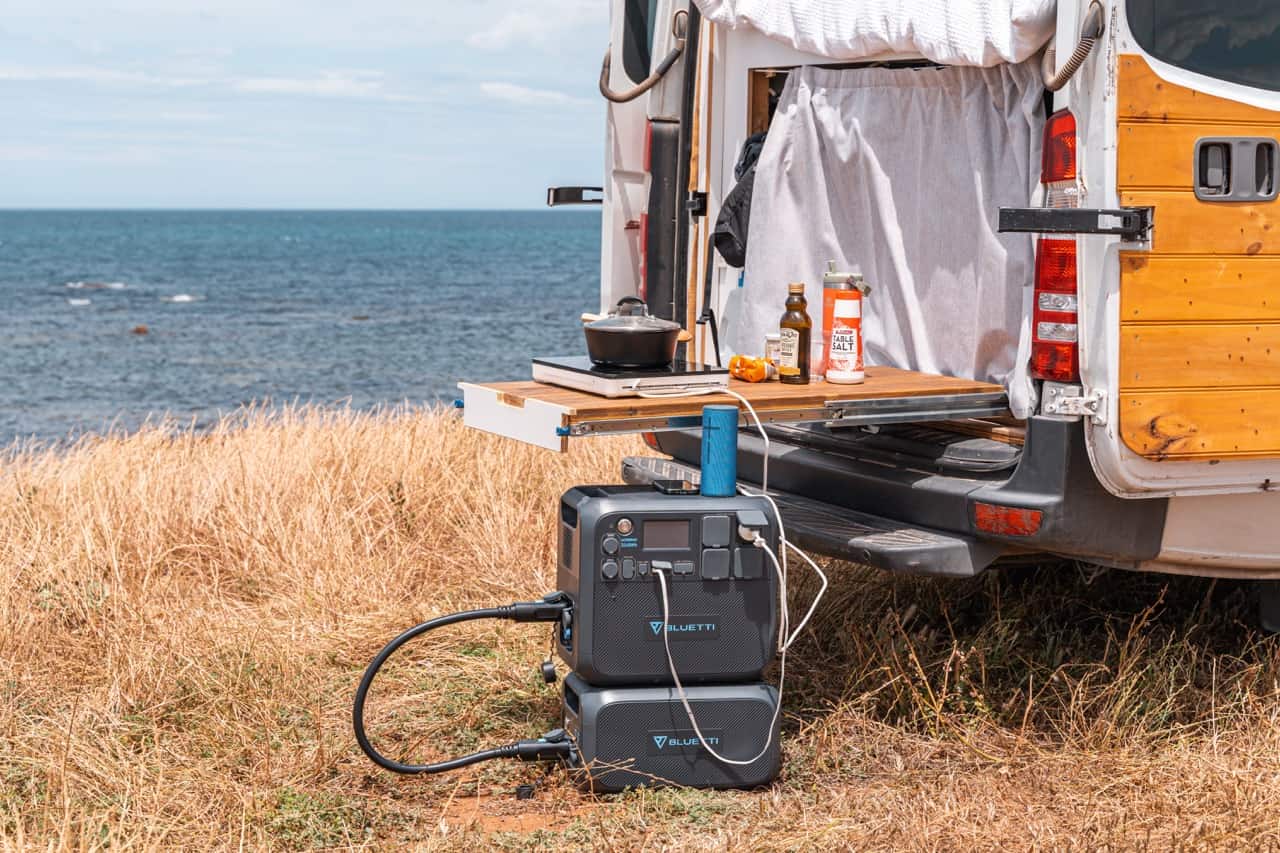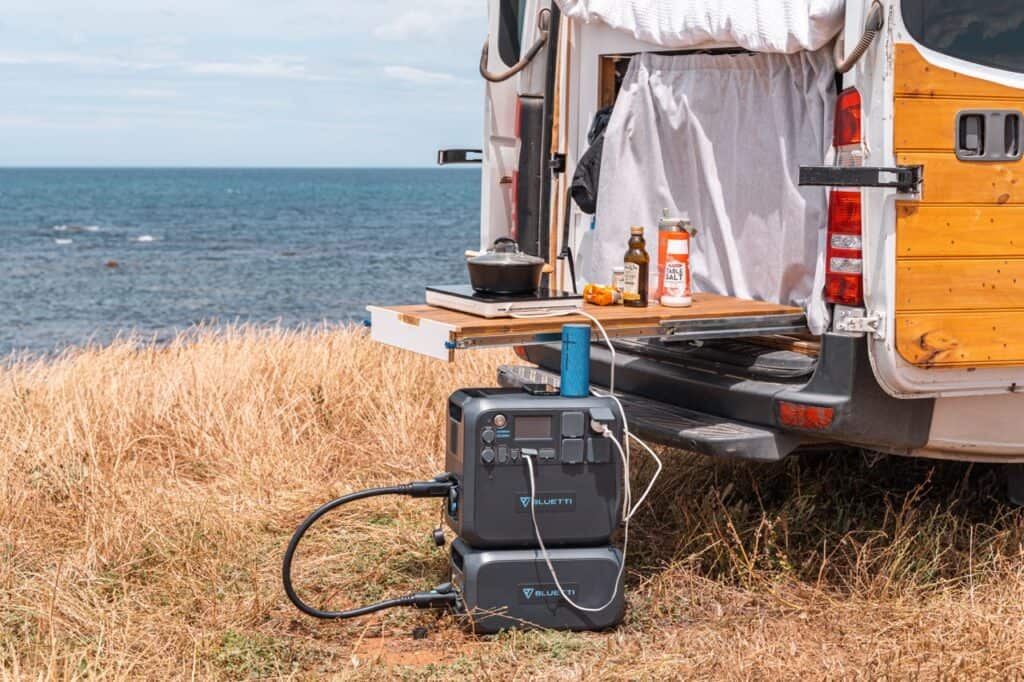 Battery Capacity
Another of the most important features of this power station is its battery. As mentioned, BLUETTI AC200MAX has a 2048WH battery with an inverter that can put out 2200W of uninterrupted power. It's amazing for long trips.
Also, with this inverter, this battery can handle surges of up to 4800W. In other words, since it's a high-capacity model, you can run appliances you usually have at home, such as an air conditioner or a microwave oven.
There's also the combo! As mentioned earlier, this is a complete review of the BLUETTI AC200MAX and B230 combo, so this is another aspect you should take into account to determine if it's the best option for you.
The BLUETTI AC200MAX promises to be a unique and unbeatable power station. One of the features that help the brand achieve this goal is compatibility with expandable battery packs.
In simple terms, you can expand the BLUETTI AC200MAX's capacity to meet a higher energy demand or run your devices for longer.
This power station works perfectly with two battery packs, the BLUETTI B230, and the BLUETTI B300. However, this combo includes the B230.
BLUETTI B230 adds an additional 2048Wh to this already powerful power station, which means you can have a power solution with a maximum capacity of 6144Wh. It's just amazing!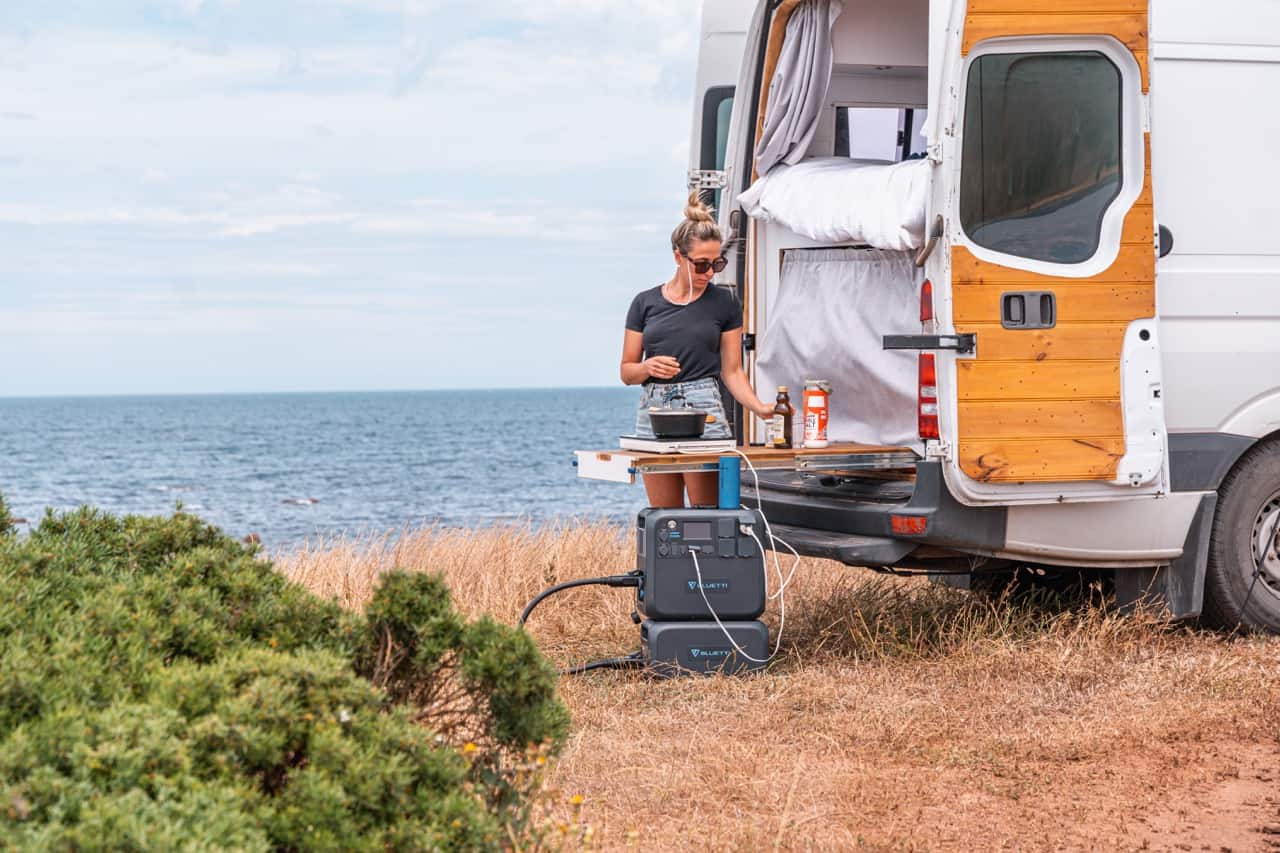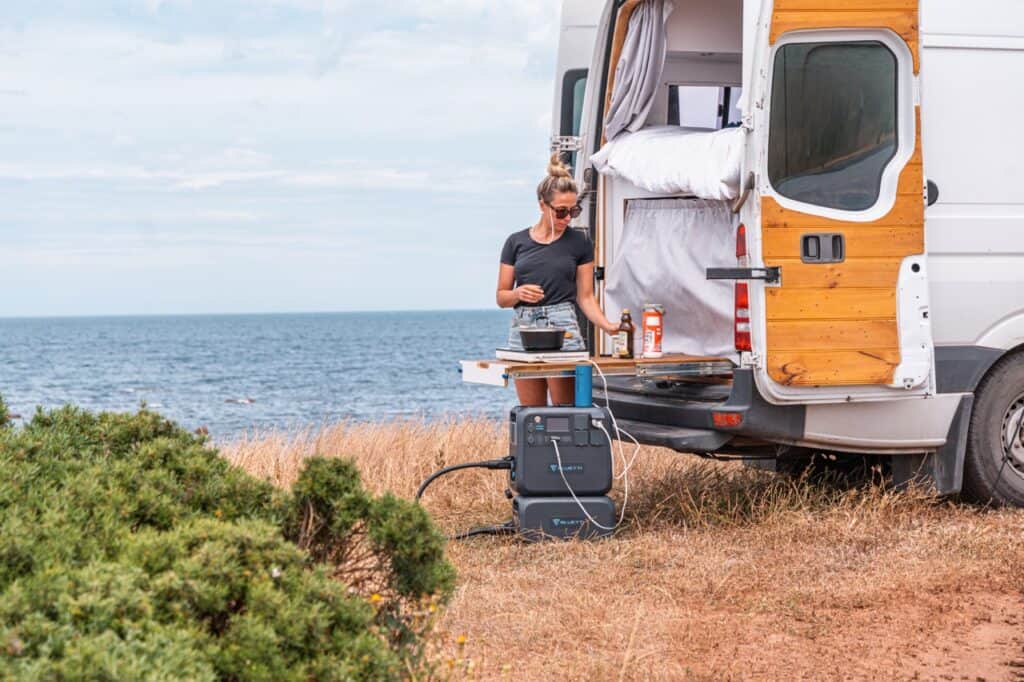 Design
The BLUETTI AC200MAX is also an excellent power solution in terms of design. It features a front-mounted touchscreen LCD display that shows everything you need to know to keep your power station under control.
In addition, you can connect the AC200MAX to the BLUETTI App to monitor your power station remotely using only your smartphone. It's definitely one of the most powerful and comprehensive power solutions with advanced technology you can find.
Best Features of This BLUETTI AC200MAX and B230 Combo
As you can see, there are many reasons why this combo is a worth-considering option, including the following:

You can connect the power station to an intuitive app to control everything!
It has 15 outlets, so it's a versatile solution.
You can charge it in just two hours.
Combined with the BLUETTI B230, the AC200MAX gives over 6000Wh of capacity.
It helps you run multiple devices while on the road!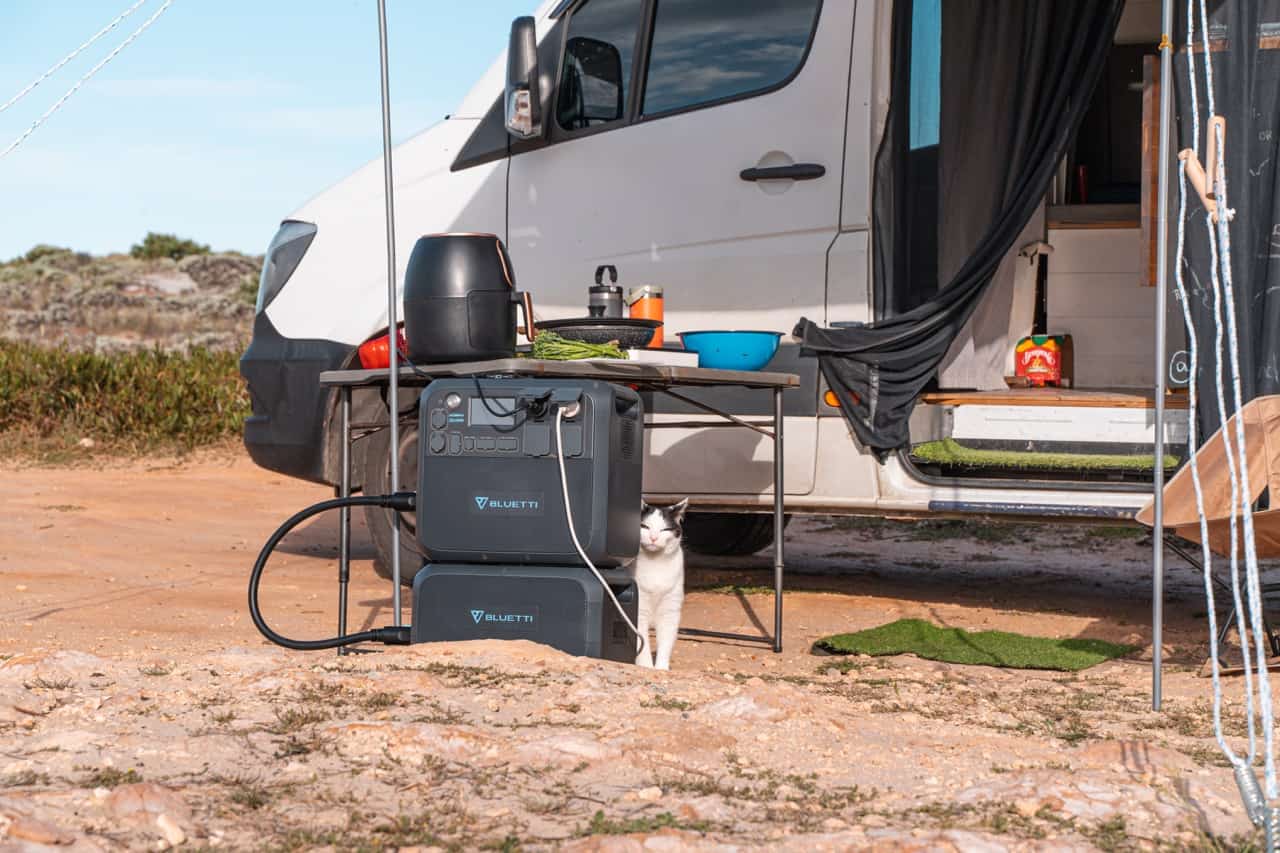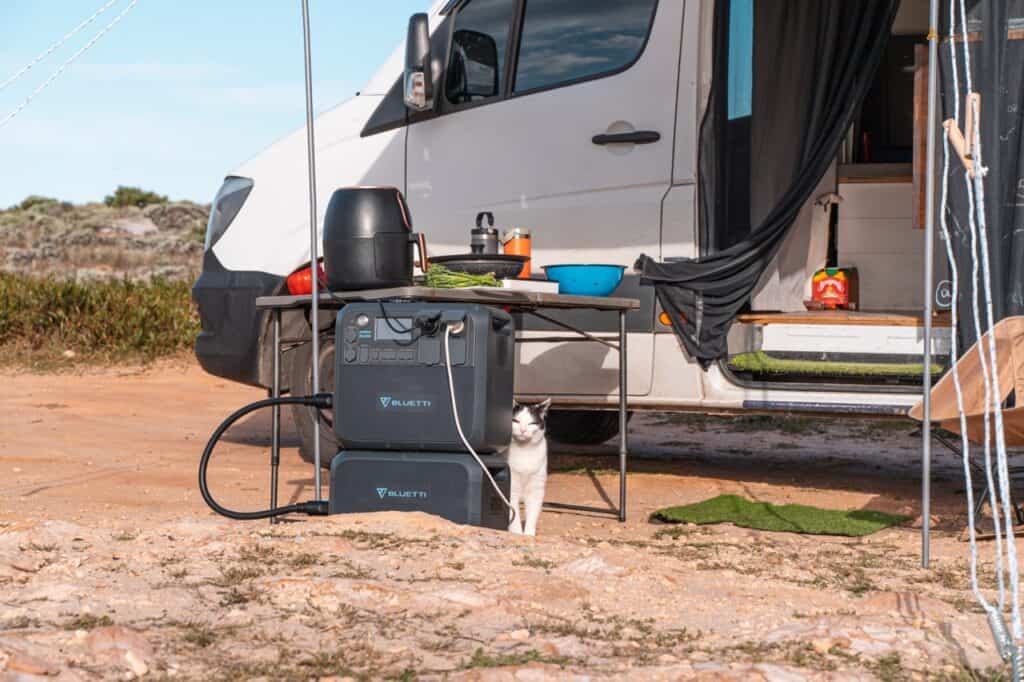 Things That BLUETTI Should Improve
It's just light enough to be considered portable, so you have to consider the available space
They could extend the number of ports in the B230 unit.
Final Thoughts
If you love going on adventures and are looking for the best power solution to run your devices and favourite appliances while on the road, this BLUETTI AC200MAX and B230 combo may be all you need!

The AC200MAX alone is already powerful, can be charged in no time, and is perfect for everything you need to make your trip more comfortable than ever!
Furthermore, its power capacity can be extended by almost double with the BLUETTI B230. This combo is just impressive!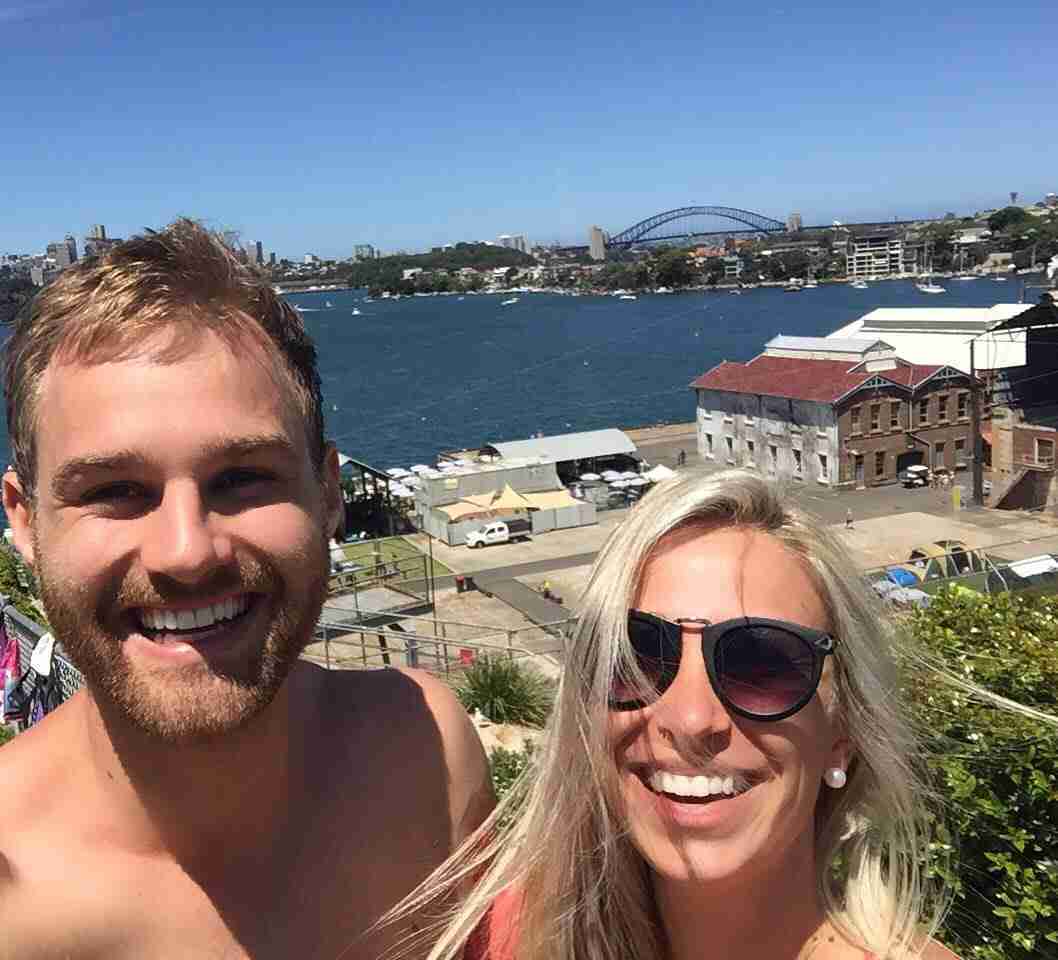 Wade & Dani
Hi! We're Wade and Dani, We're currently travelling around Australia in our 2017 Mercedes Sprinter Camper van and sharing our best experiences, stories, reviews and adventures as we go along. Make sure you follow us on Instagram @wadeanddani