7 Best Campervan Hire Companies in Australia (2023)
This post was updated on: December 2023
If you are planning a road trip adventure around Australia, hiring a campervan can be the perfect way to explore the country. With so many campervan hire companies available, choosing the right one for your needs can be challenging. In this article, we've rounded up Australia's seven best campervan hire companies.


Camplify is a peer-to-peer sharing community that connects holidaymakers with caravans, motorhomes, campervans and camper trailers. It's the largest and fastest-growing campervan rental platform in Australia and is now expanding to other countries worldwide.
The Camplify app makes it easy to find your perfect vehicle for your next adventure. You can search by location, budget or type of vehicle you're looking for. The app also provides detailed information about each vehicle, such as photos, reviews from previous renters and availability. Once you've found the perfect vehicle for your trip, you can book it securely through the app.
The Camplify community is made up of experienced RV owners who are passionate about providing outstanding experiences for their guests. All vehicles are regularly inspected and maintained to ensure they meet safety standards and provide a comfortable experience for travellers.
Camplify also offers a range of services to make your trip even easier. You can add extras like bedding packs or bike racks to your booking or take advantage of their concierge service, which assists with everything from setting up camp to finding activities in the area.
2. Apollo Motorhomes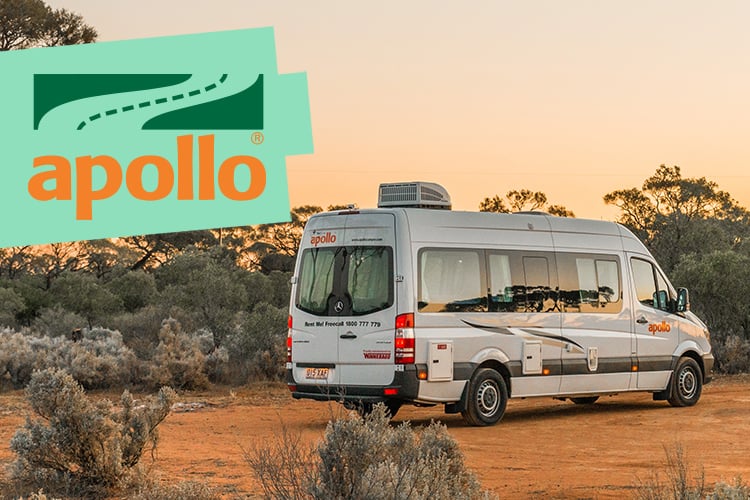 Apollo Motorhomes is a leading provider of recreational vehicles, offering a wide range of campervans, motorhomes and 4WDs for hire. With over 35 years of experience in the industry, Apollo has revolutionised how people travel.
The company offers an extensive selection of vehicles, ranging from 2WD campervans to 4WDs, for those looking for more adventurous trips. All vehicles have modern amenities such as air conditioning, refrigerators and microwaves. Apollo also provides 24/7 roadside assistance and customer service support to ensure customers have a safe and enjoyable journey.
In addition to their rental services, Apollo also sells high-quality motorhomes and campervans at competitive prices. Their knowledgeable and friendly sales team can help you find the perfect vehicle for your needs. They offer flexible payment options to spread out the cost over time if needed.
3. Jucy Rentals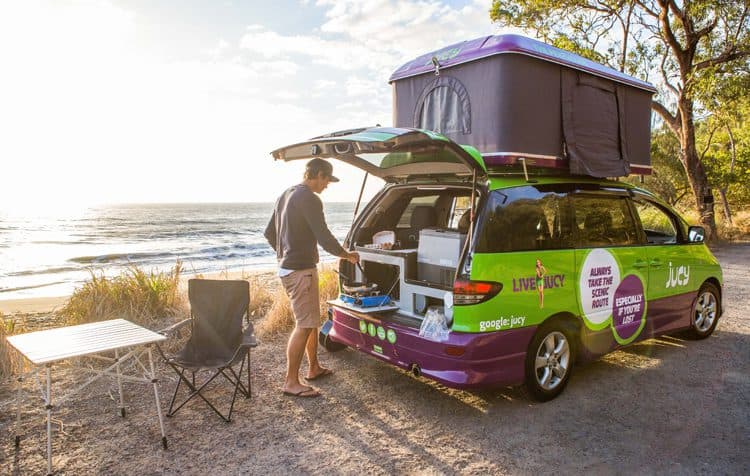 If you're looking for a reliable and affordable campervan or car rental service, look no further than Jucy Rentals. With locations across Australia, New Zealand and the USA, Jucy Rentals offers custom-built and cheap campervan rentals for an epic road trip. Whether you're looking to explore the Great Barrier Reef in Australia or take a tour of New Zealand's North and South Islands, Jucy has got you covered.
Their fleet includes more than 3,800 cars, campers and motorhomes that are perfect for any budget. All their vehicles have modern amenities such as air conditioning, power steering, CD players and more. Plus, they offer 24/7 roadside assistance, so you can rest assured knowing that help is just a phone call away if something goes wrong.
The customer service at Jucy Rentals is top notch too. They have friendly staff who are always willing to help with any questions or concerns you may have about your rental experience. And their online booking system makes it easy to reserve your vehicle in just a few clicks.
4. Britz Campervans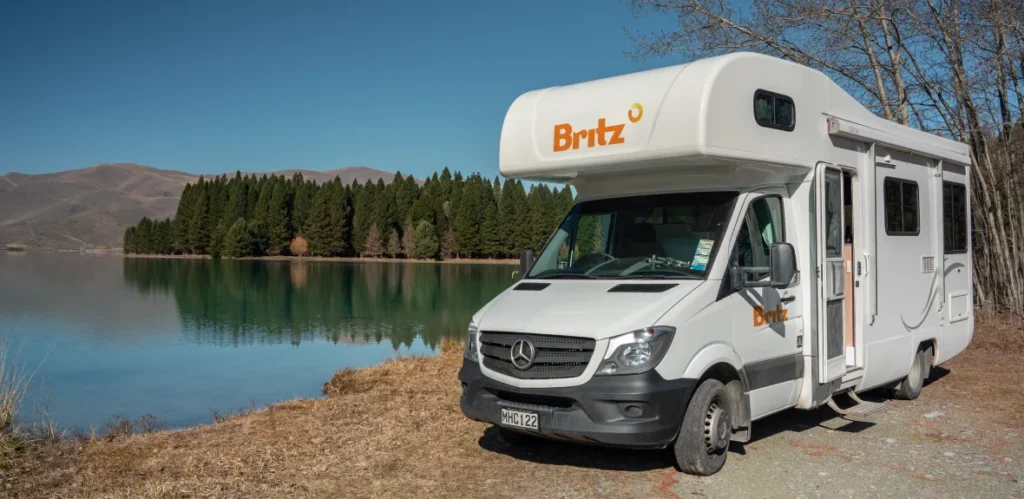 Britz Campervans is a leading provider of rental vehicles in Australasia, with locations in New Zealand, Australia and South Africa. With Britz, you can book online for the best campervan hire deals. Their vehicles come equipped with an awning, camping table, generator, spacious outside storage (for suitcases, outdoor equipment etc), large fresh water tank and dry bath.
The company has received excellent reviews from customers who have used its services. Customers have praised the quality of the vehicles and the customer service they received from Britz staff. The vehicles are well-maintained and have all the necessary amenities to make your trip comfortable and enjoyable. Additionally, Britz offers competitive rates for their campervan hire services.
5. Maui Motorhomes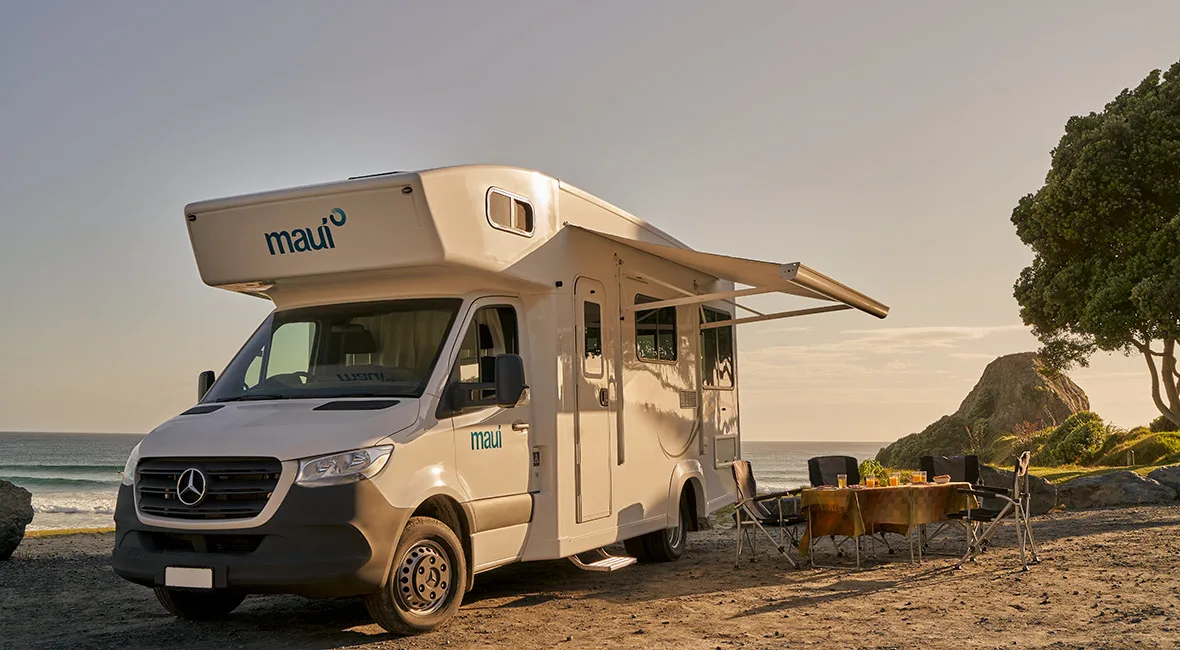 Maui Motorhomes is the perfect choice for a premium motorhome experience. Part of the THL Group, Maui offers a wide range of 2-6 berth motorhomes with all the comforts and amenities to make every travel experience exceptional. All vehicles are guaranteed to be under two years old and come with automatic transmission, air-conditioning and heating, and plenty of storage space.
The company has hire locations in New Zealand, Australia and South Africa, making it easy to book online or through their social media channels. The team at Maui Motorhomes are passionate about providing an unforgettable experience, and customers have highly rated them on TripAdvisor.
The vehicles are modern and stylish, with panoramic views that allow you to take in your surroundings while travelling. They also come equipped with all the necessary amenities, such as cooking facilities, refrigerators and bathrooms so you can enjoy your journey comfortably.
6. Camperman Australia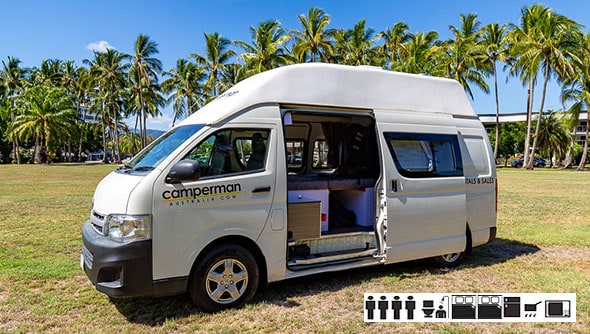 Camperman Australia is a family-owned campervan rental company with over twenty years of experience in the industry. With eight depot locations across the East Coast, they offer a fantastic fleet of Toyota HiTop vehicles to cater to families and budget travellers alike.
The Camperman team are friendly and helpful, offering great rates on their rentals and trips of a lifetime. They have an extensive range of vehicles to choose from, including two-berth campervans, four-berth motorhomes and six-berth motorhomes. All vehicles come fully equipped with all the amenities for a comfortable journey, such as air conditioning, cooking facilities and linen packs.
The customer reviews for Camperman Australia are overwhelmingly positive. Customers praise their excellent service, competitive prices, and helpful staff, who go out of their way to ensure you have an enjoyable experience. The vehicles themselves are also highly rated for their comfort and reliability.
7. Hippie Camper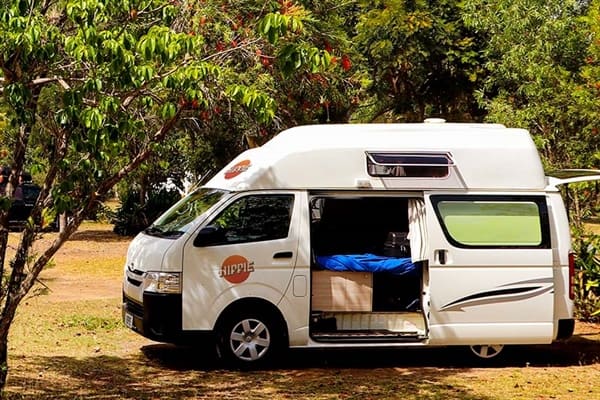 Hippie Camper is an excellent option for budget-conscious travellers exploring Australia and New Zealand. Their campervans have all the necessary amenities, including an air-conditioned driver's cabin, a built-in refrigerator, and plenty of storage space. The company also offers a range of additional features, such as GPS navigation, solar power, and even a bike rack.
The customer service provided by Hippie Camper is top-notch. They offer 24/7 support via phone or email, so you can always get help if needed. The friendly and knowledgeable staff ensures your experience is as stress-free as possible.
The vans themselves are comfortable and spacious. They come in various sizes to accommodate different groups of travellers. Whether you're looking for something small and cozy or large enough to fit the whole family, Hippie Camper has something for everyone.
The cost of renting a Hippie Camper van is very reasonable compared to other rental companies in Australia and New Zealand. Plus, they offer discounts for long-term rentals and special deals throughout the year.
Conclusion
Australia is a vast country with many stunning destinations to explore, and hiring a campervan is a great way to see it all. There are many campervan hire companies to choose from, each offering a unique experience and range of vehicles.
When choosing a campervan hire company, consider your budget, the size of the vehicle you need, and the level of luxury you desire.
Apollo Motorhomes is an excellent choice for those looking for a reputable and reliable campervan hire company. Jucy Rentals is a good option for those on a budget, while Britz Campervans offers a range of vehicles to suit different needs and budgets. Maui Motorhomes is ideal for those who want a premium road trip experience, and Camperman Australia is a good option for those who want a no-frills approach to campervan hire.
Finally, suppose you are looking for a more personal and customised experience. In that case, Camplify's peer-to-peer approach may be the perfect fit for you. Whatever your needs and preferences, there is a campervan hire company in Australia that can help you plan the road trip adventure of a lifetime.