Townsville to Cairns Road Trip – Driving the Great Green Way
Townsville and Cairns are two of the most popular cities on the North Coast of Australia, offering a wide range of experiences. The drive between the two cities is one of Australia's most famous road trips.
The total drive from Townsville to Cairns is only 350km or four and a half hours, but there is SO much to see and do on the way that we took six days to complete this journey.
From beaches, rainforests, and historical sites to some of the best waterfalls in the country, there is something for everyone along this stretch of coastline.
Need help planning your trip? In this blog post, we will share our 6-days Townsville to Cairns itinerary (which also works as a Cairns to Townsville itinerary) while doing the lap around Australia in our self-converted campervan. This article will help you make the most out of your stay in this beautiful part of Australia.
If you don't have your own vehicle, you can hire one here.
Day 1 – Townsville to Ingham
Start your trip in Townsville and explore this vibrant coastal city.
Visit The Strand for a stroll along the beachfront while admiring the stunning views of Magnetic Island and check out some of the local cafes and restaurants.
Be sure to also visit Castle Hill lookout – one of Townsville's most iconic landmarks – for 360 degrees spectacular views over town before heading off on your next adventure. 
Rev up the engine and head out of town, driving north for around 65 kilometres to Paluma Range National Park. This park marks the entrance to the Wet Tropics World Heritage Area, a stunning natural paradise.
The Paluma Range National Park includes some must-see attractions such as the Little Crystal Creek – a series of swimming holes surrounded by rainforest and looked over by a stone bridge (built in 1932); Paradise Waterhole at Big Crystal Creek – a big freshwater swimming hole with lots of natural rock slides; and the majestic Jourama Falls – a 180m multi-tiered waterfall with a scenic lookout and heaps of swimming spots.
After a full day of swimming and exploring, we hopped back in the car for another 50 minutes and drove to Ingham, where we spent the night at a free camp we found on Wikicamps.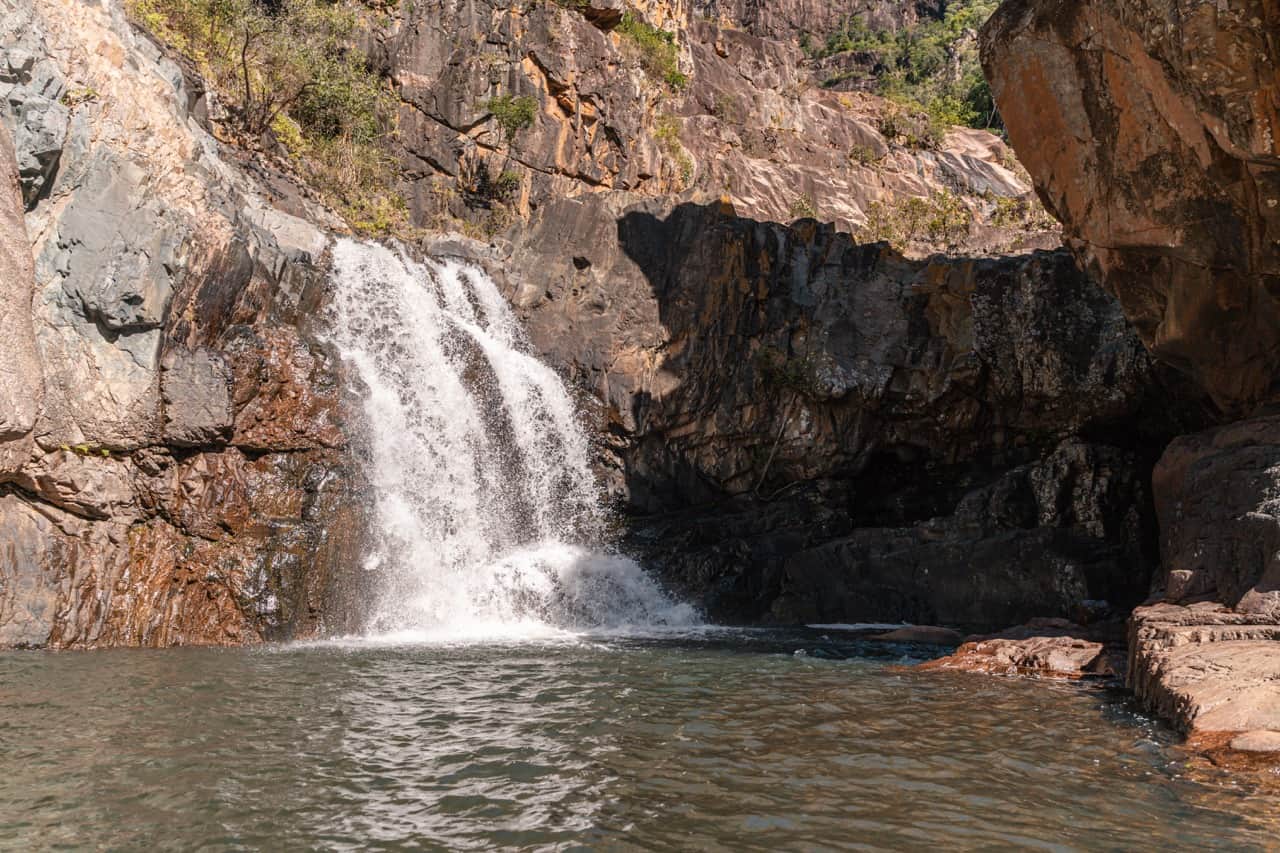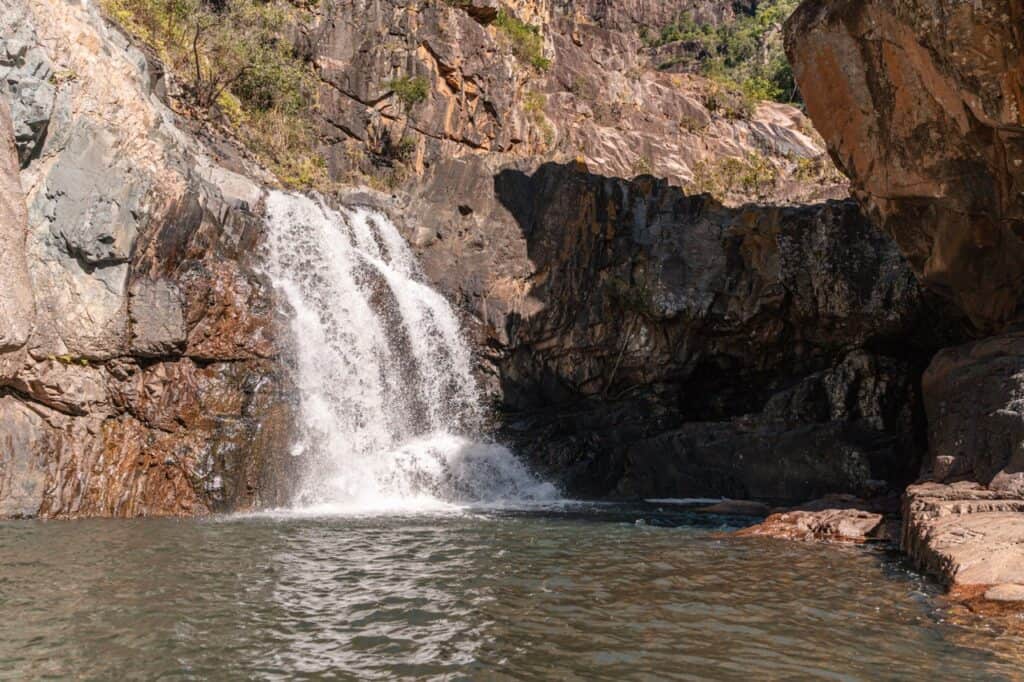 Day 2 – Ingham to Cardwell
Start your second day making your way to the magnificent Wallaman Falls, the longest single-drop waterfall in Australia at 305m.
Located in Girringun National Park, 51km southwest of the town (all sealed roads, but not suitable for caravans), the falls look their best in the wet season, though they are spectacular at any time.
If you're pressed for time, the lookout offers a fantastic view of the waterfall. Yet, if you are looking to take in its magnitude truly, we strongly advise hiking down the Djyinda walk trail and basking in its splendour at the bottom.
To complete this walk, the hike down to the bottom of the falls will take 4 hours, so we recommend doing it early in the morning before you return to your car and drive to Cardwell along the Bruce Highway.
After a tiring hike at Wallaman Falls, we hopped back on Bruce Highway, drove to Lucinda for a fantastic view of Hinchinbrook Island, and called it a day after arriving in Cardwell.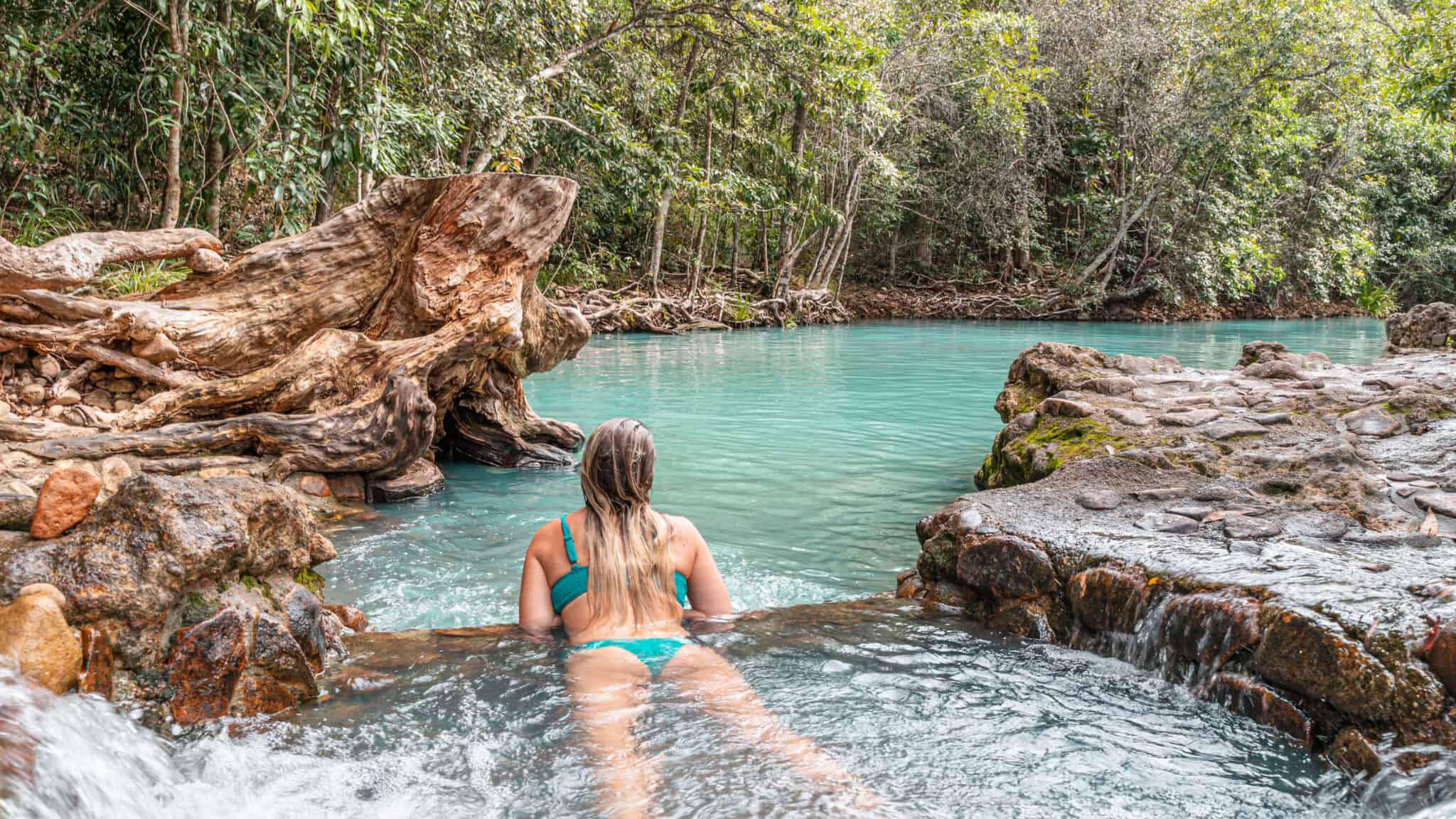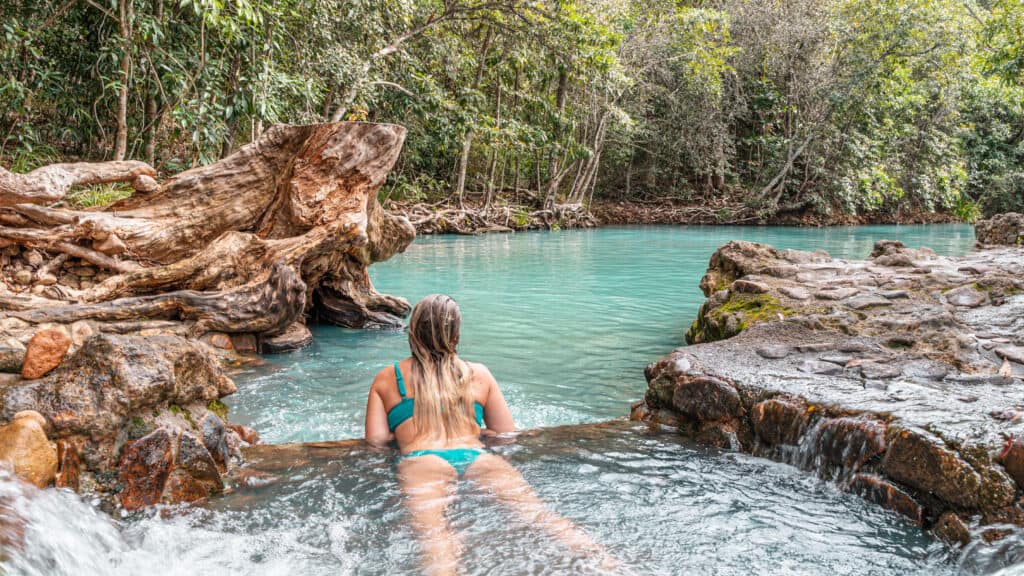 Day 3 – Cardwell to Mission Beach
Begin your third day of exploring the drive from Cairns to Townsville by rising early and taking in the beauty of Tropical North Queensland. Take a 10min detour inland on the Cardwell Forest drive.
Soak up the stunning beauty of Cardwell Spa Pools and Attie Creek Falls with a refreshing dip and take in majestic vistas from lookout points.
Next, venture 30 minutes north to the charming town of Tully. Surrounded by banana plantations, the sugar mill town of Tully takes pride in its reputation as the wettest place in Australia. Its big 7.9-metre golden gumboot at the entrance of the town boasts that Tully received 7.9m of rain in 1950. 
Take a picture with the iconic "big thing" and go to Tully Gorge National Park, 40km west of town. Tully Gorge is one of the most scenic and untouched gorges in Australia.
After visiting Tully Gorge and Tully Falls, drive another 68kms back towards the coast to Mission Beach and call it a day.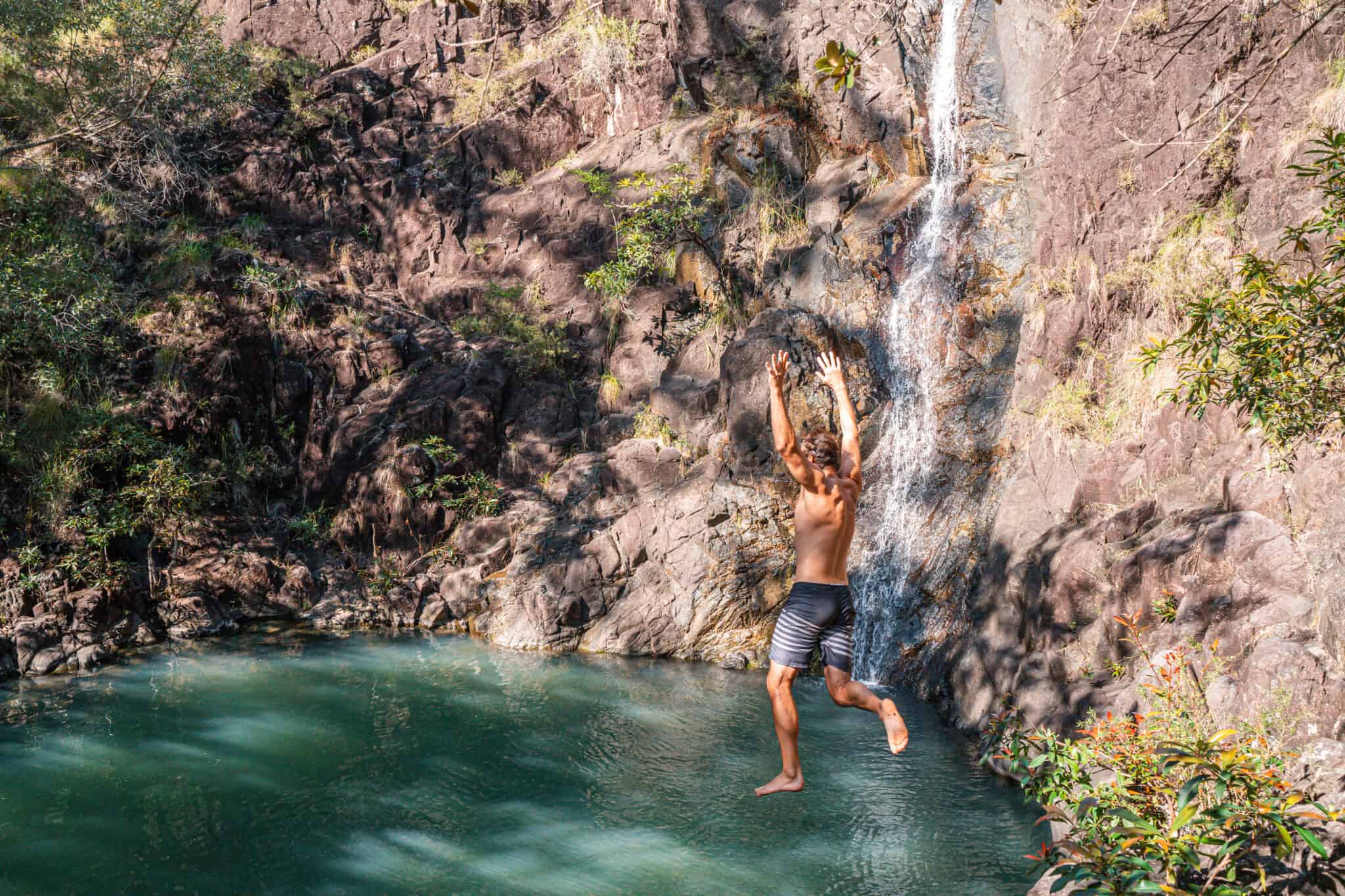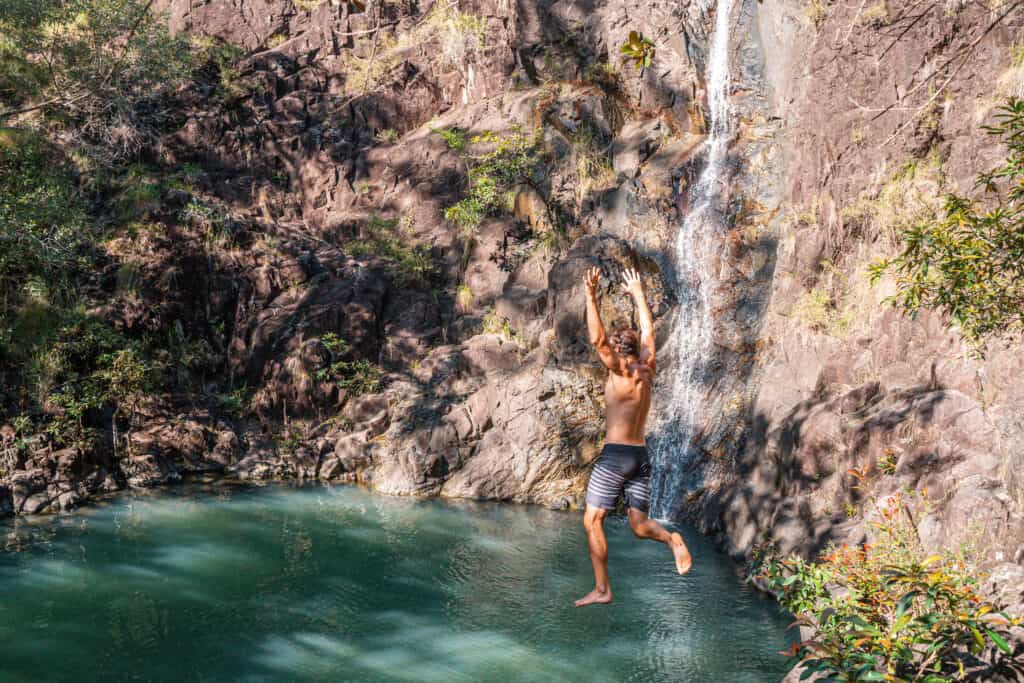 Day 4 – Mission Beach to Paronella Park
Mission Beach is a breathtaking 14km-long stretch of secluded, white sand beaches lined with palm trees and rainforest along one side, while offshore islands and the Great Barrier Reef border on the other.
Although often referred to as Mission Beach or simply 'Mission', this area consists of many separate hamlets along the coastline.
Mission Beach is the ultimate gateway to experience both the Great Barrier Reef and Dunk Island, right at your fingertips.
Meandering around Mission, you'll find beautiful hiking trails – great spots to catch a glimpse of some wildlife, including cassowaries! In fact, this area is home to Australia's highest concentration of these birds. Take in the stunning rainforests and keep your eyes peeled for some exotic animals!
To avoid surprise encounters with crocodiles or stingers, stick to the designated swimming enclosures in Mission Beach – don't take a chance by swimming at any creeks!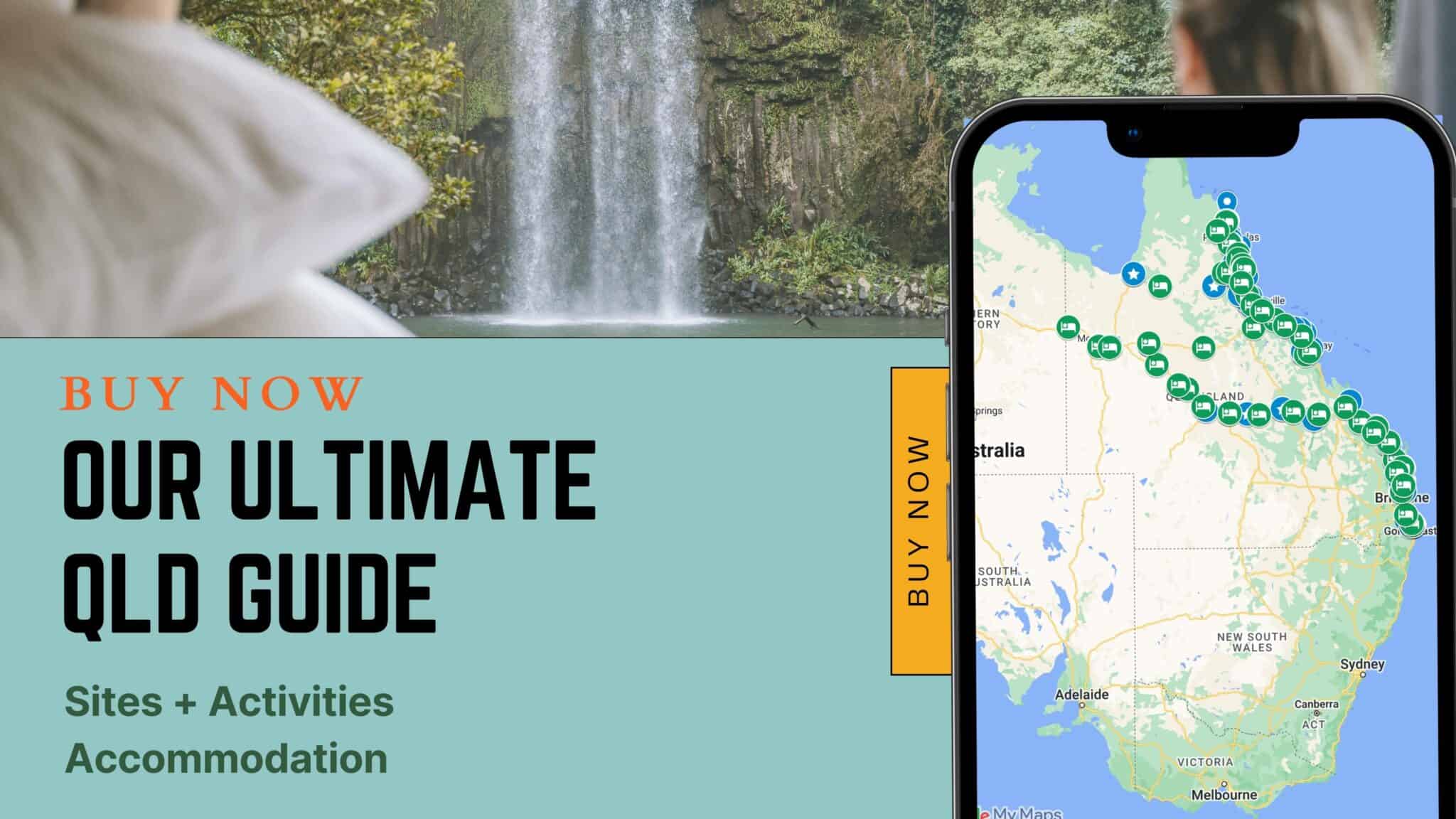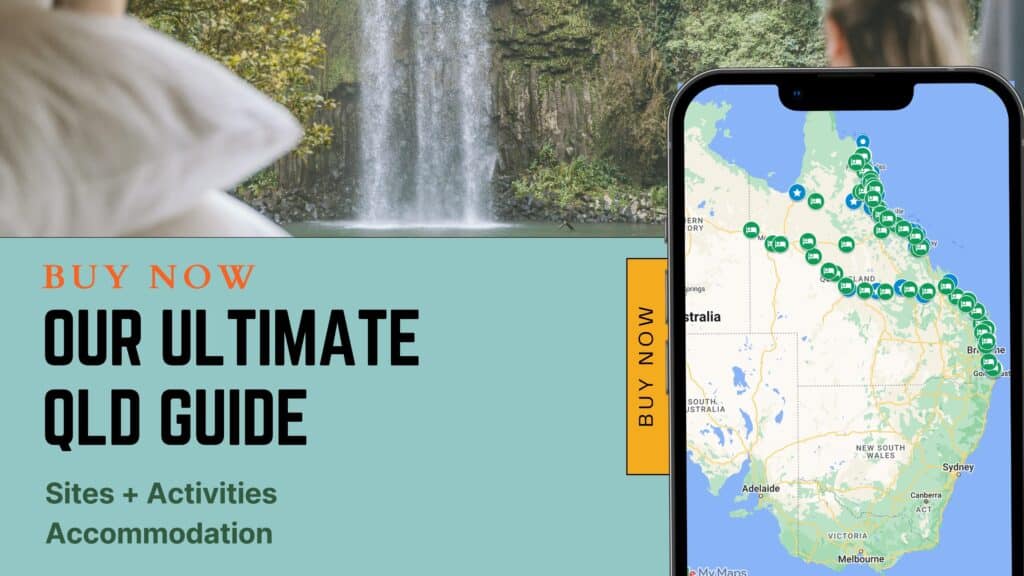 Leave Mission Beach and take a northbound journey to explore the spectacle that is Paronella Park! This remarkable place, erected by Spanish cane farmer Jose Paronella in 1935, makes for an unforgettable experience. Join a local guide on a tour to gain insight into its history – you won't regret it! It's one of many gems along the picturesque Great Green Way.
With your ticket entry to Paronella Park, you get one night at their van park, so get cozy and rest up for tomorrow.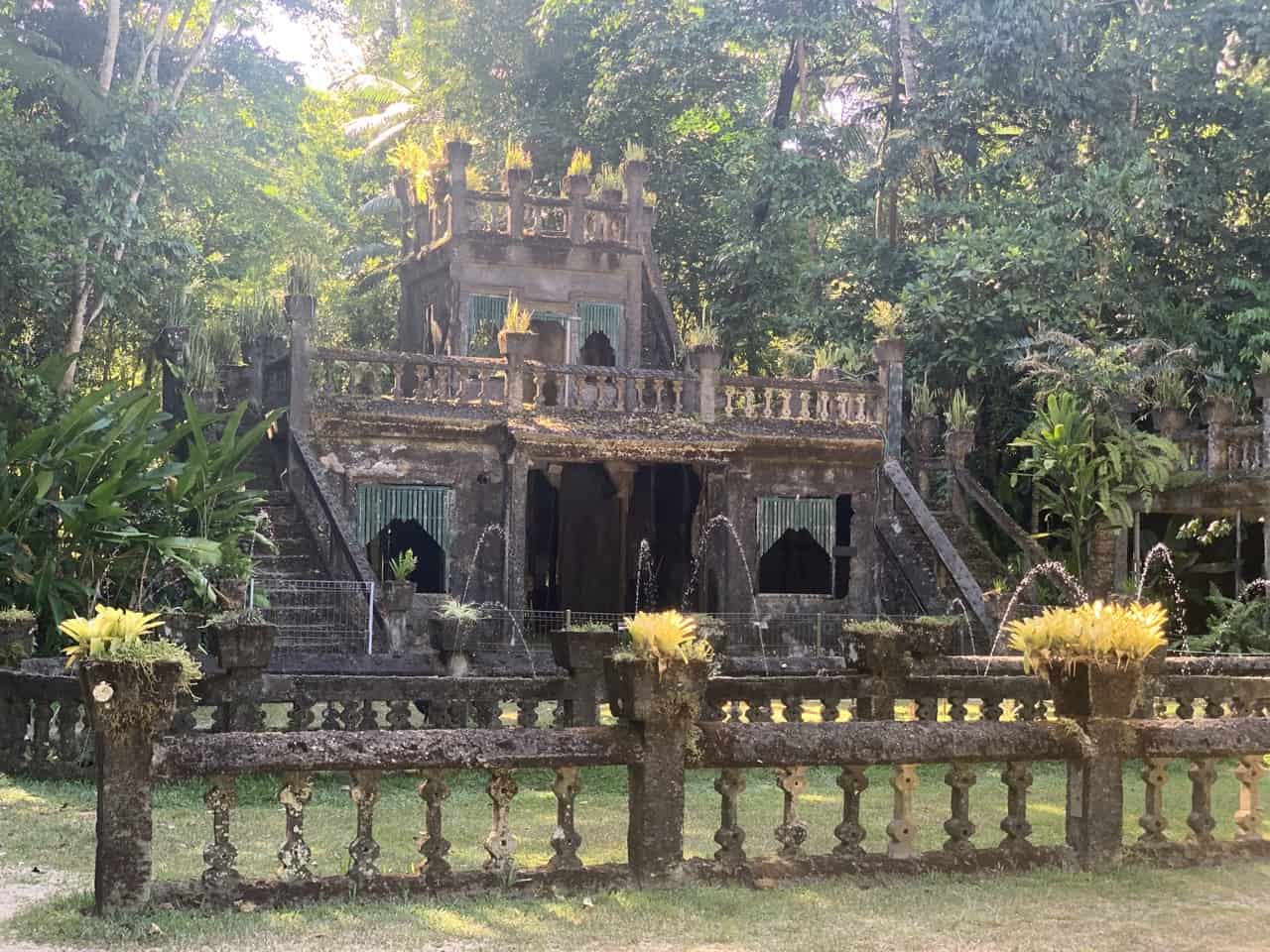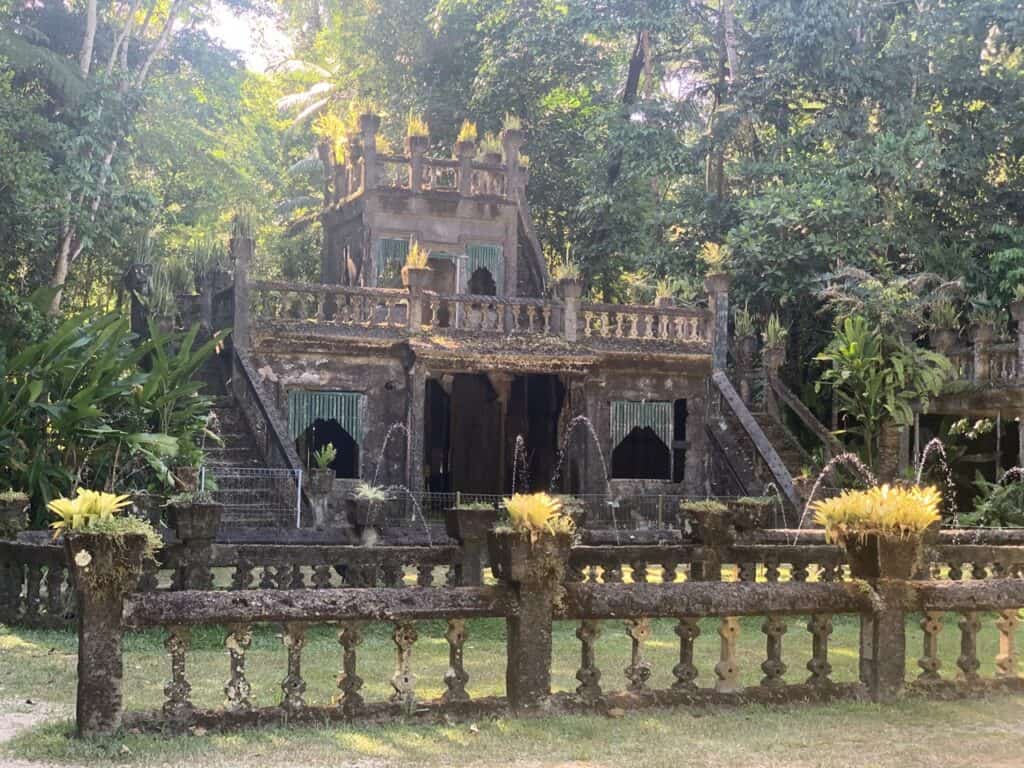 Day 5 – Paronella Park to Babinda
With our park entry fee from the day before, we were able to go back early morning and explore a little bit more without the crows. If you can, do the same. It was incredible seeing all that beauty in an early morning mist. Once you are happy you have seen everything, it's time to hit the road again!
We strongly recommend exploring the Millaa Millaa Waterfall Circuit while in the area. Most itineraries won't include this, but the three waterfalls included in this circuit were some of our favourites in Queensland, so we wanted to include them here.
The Millaa Millaa Waterfall Circuit is a 16km stretch of road near Millaa Millaa, 24km south of Malanda. The circuit has three waterfalls: Millaa Millaa Falls, Zillie Falls and Ellinja Falls. 
After exploring the circuit, you can still include a hidden gem on your fifth day of the road trip, Josephine Falls. Nestled in the rainforest, this waterfall is the perfect spot to relax and enjoy nature's beauty within Wooroonooran National Park in Northern Queensland.
The car park available is very spacious so you won't have any issues finding a place to leave your car.
Finish your day at Babinda. If you are into camping, Babinda has two incredible and very accessible camping options that we highlight in this blog post.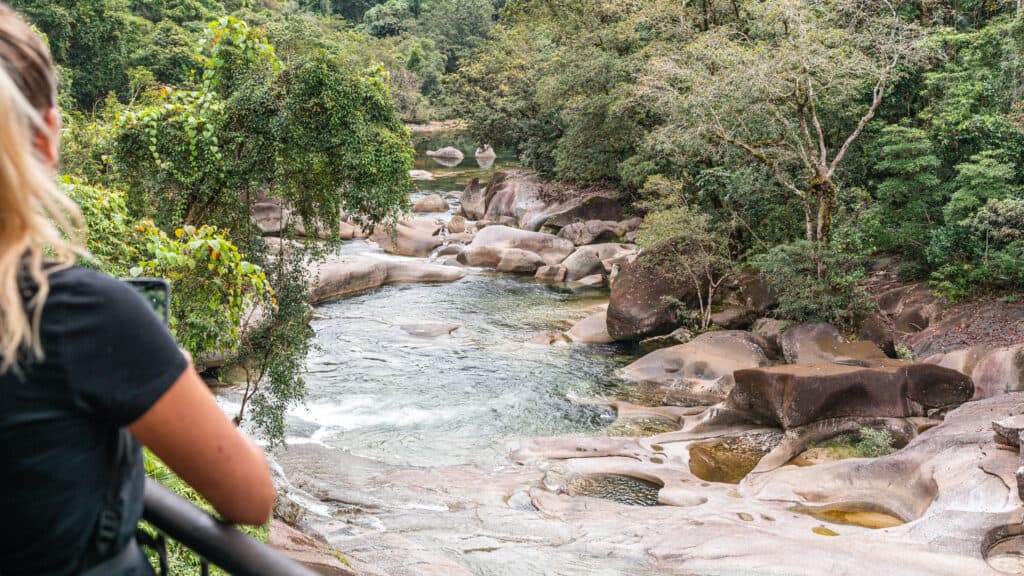 Day 6 – Babinda to Cairns
Start your sixth day of the road trip by visiting Babinda Boulders, only 7 minutes from Babinda town.
Babinda Boulders is a popular swimming spot in the Tropical North Queensland tropical rainforest. You can go for a swim and then walk through the rainforest until you get to Devil's Pools and read about the cultural significance of this place for the local Aboriginal people.
Return to the Bruce Highway and proceed into Cairns, where you can relax in one of the many serene resorts or caravan parks.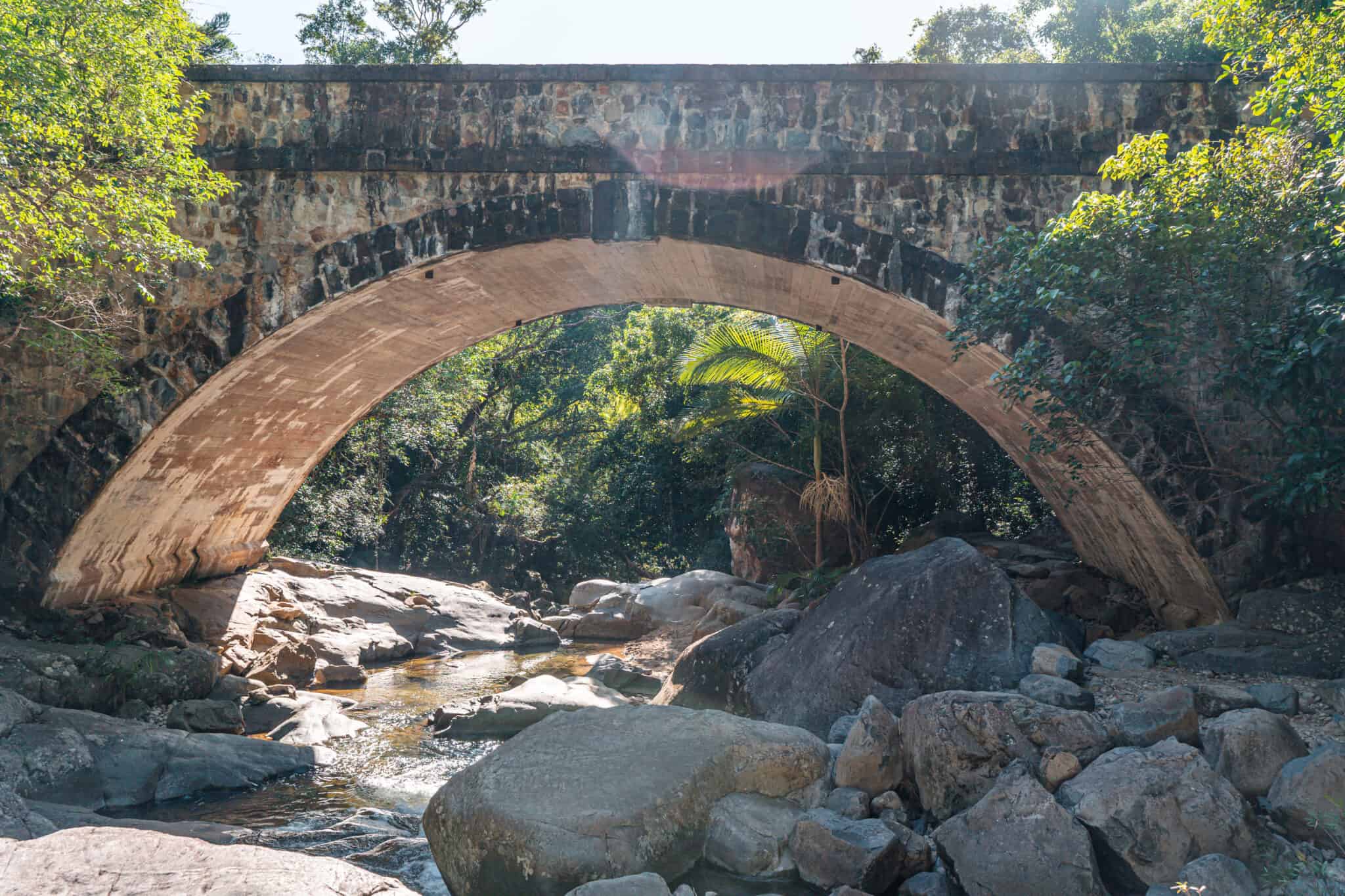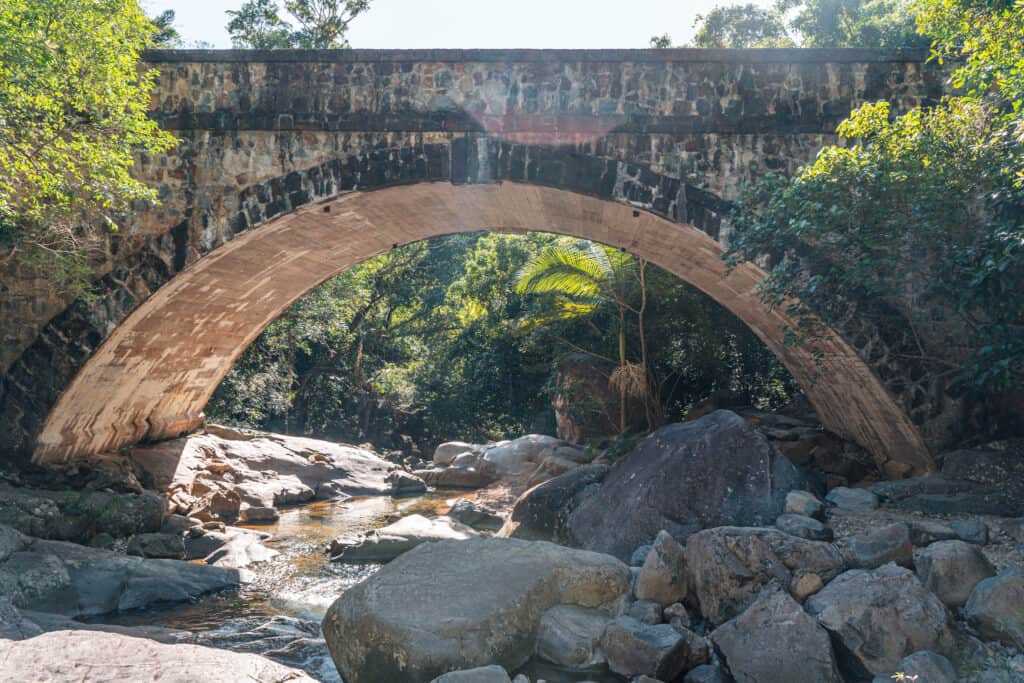 Townsville to Cairns Itinerary in Google Maps
You can follow the above itinerary through Google Maps by clicking here.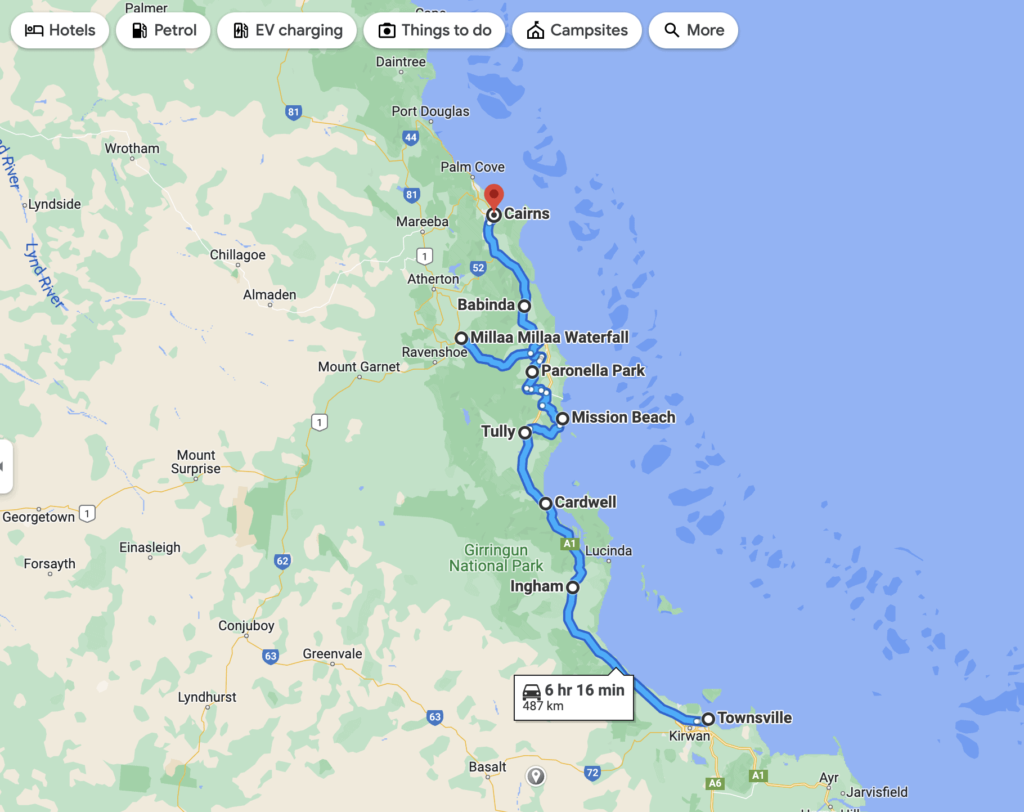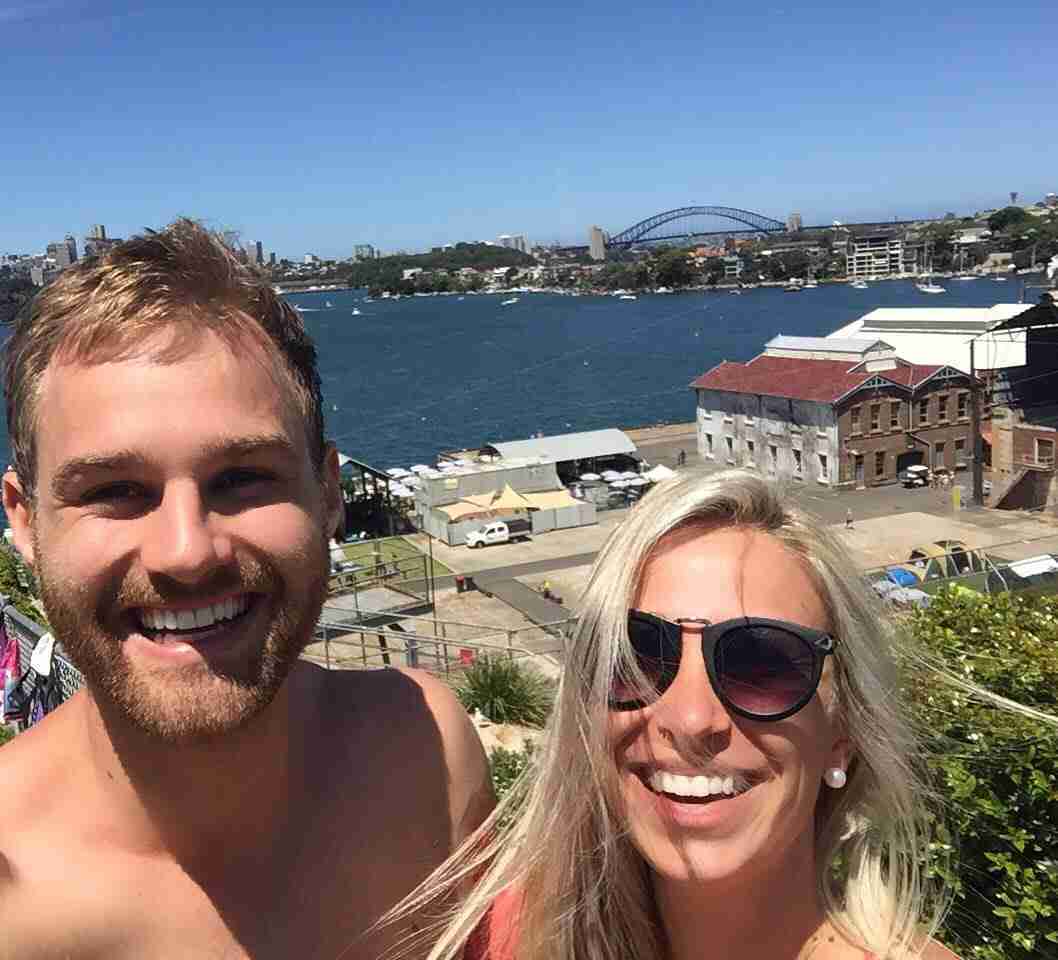 Wade & Dani
Hi! We're Wade and Dani, We're currently travelling around Australia in our 2017 Mercedes Sprinter Camper van and sharing our best experiences, stories, reviews and adventures as we go along. Make sure you follow us on Instagram @wadeanddani