How A 3-way Caravan Fridge Works 
Updated on: December 2023
In Australia, using a 3 Way Caravan Fridge is the safest choice to make if you spend most of your time travelling in a caravan. 
As the name implies, these fridges are multifunctional refrigerators designed primarily to store and preserve food supplies in caravans, motor homes and five-wheelers. An off-roader's nomadic lifestyle is more efficient and convenient with the use of a three way fridge.
But you may be wondering how caravan fridge works? First, they are referred to as three-way absorption refrigerators because they employ three different power sources.
However, knowing the fundamentals of camper van fridges won't help you choose the ideal one to purchase. Selecting the best refrigeration system for travel trailers requires careful consideration.
How A 3 Way Caravan Fridge Works
Let's examine three-way or absorption caravan fridges. An absorption refrigerator works by utilising LPG gas as a third alternative power source in addition to 12-volt batteries and a 240-volt electricity supply.
Additionally, it frequently has a Climate Class "T" classification, indicating that it was created specifically to function in a tropical environment, even in cases where the temperature rises above 43 degrees Celsius.
Most 3 way fridges on the current market are either completely automatic or manual, meaning they operate on energy sources manually and automatically.
With the completely automatic trailer fridge, a 240-volt power supply is essentially used. But if that source isn't available, it switches over to an LPG supply. Lastly, it settles for 12-volt power in the event that both 240 V and LPG are unavailable, so users can have multiple options to choose from while on the road.
Unlike a compressor fridge, a three-way camper van fridge is an accessory that must be operated on a flat surface. This is so that the unit may be balanced in both directions, which is necessary for the gas absorption cooling process.
The fridge also requires routine maintenance since its components are prone to damage due to vibration and aging.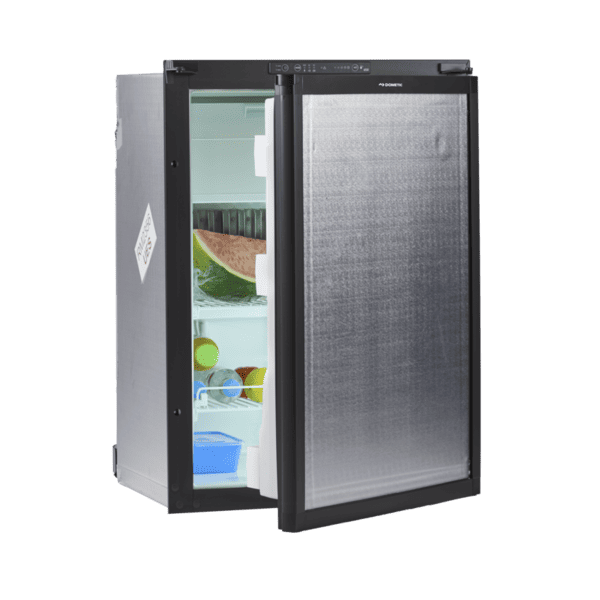 How Long Does a 3 Way Fridge Take To Get Cold?
A 3-way fridge can become cold quite fast; it takes approximately four to eight hours for it to cool completely.
However, it is advised to switch on the fridge at least 24 hours before leaving for a trip so that you can check to see if it is functioning properly and, if not, have it repaired just in time for your vacation. Users will then be able to make the most of the compressor fridge.
In general, the freezer compartment of a caravan 3 way compressor refrigerator cools after a couple of hours once you plug it in.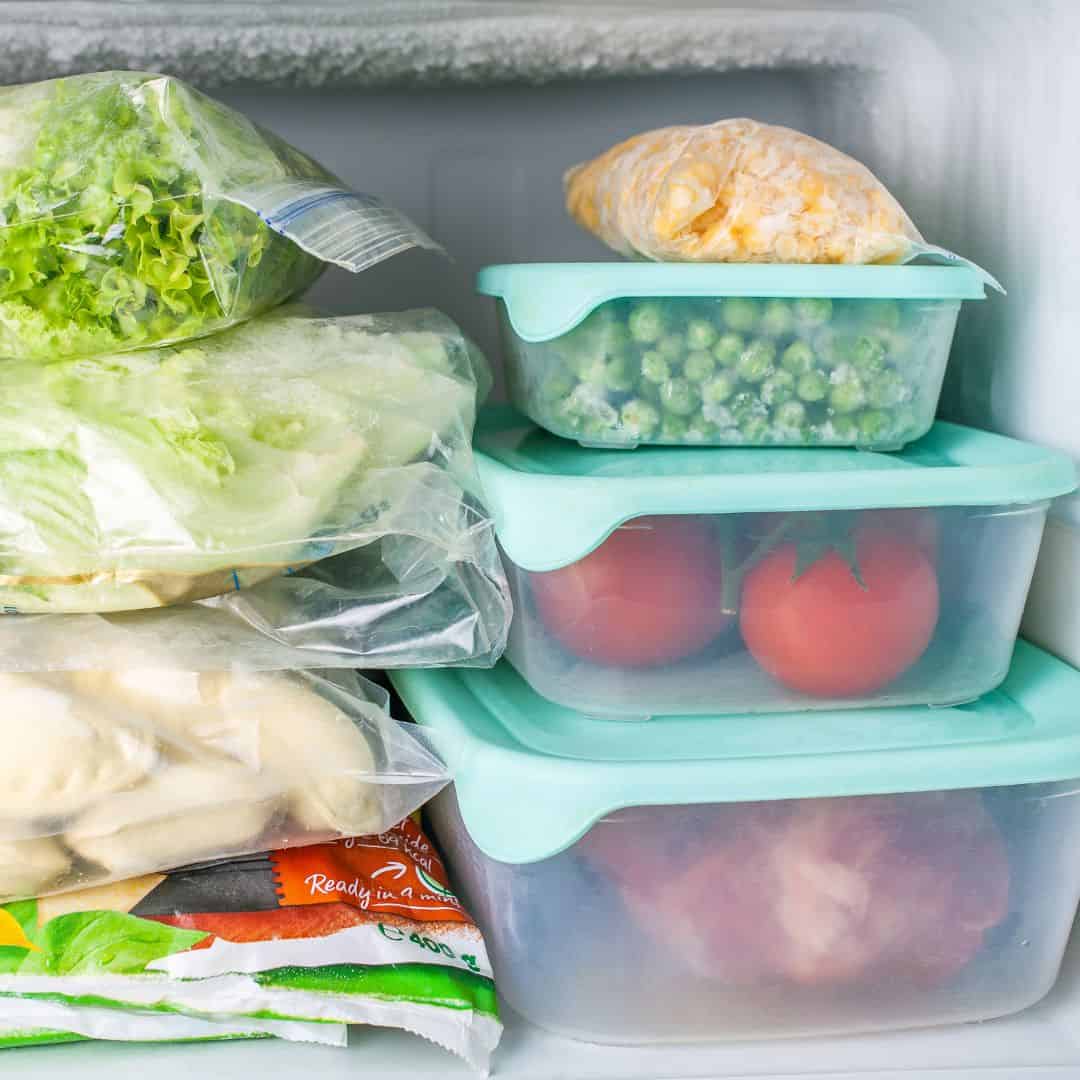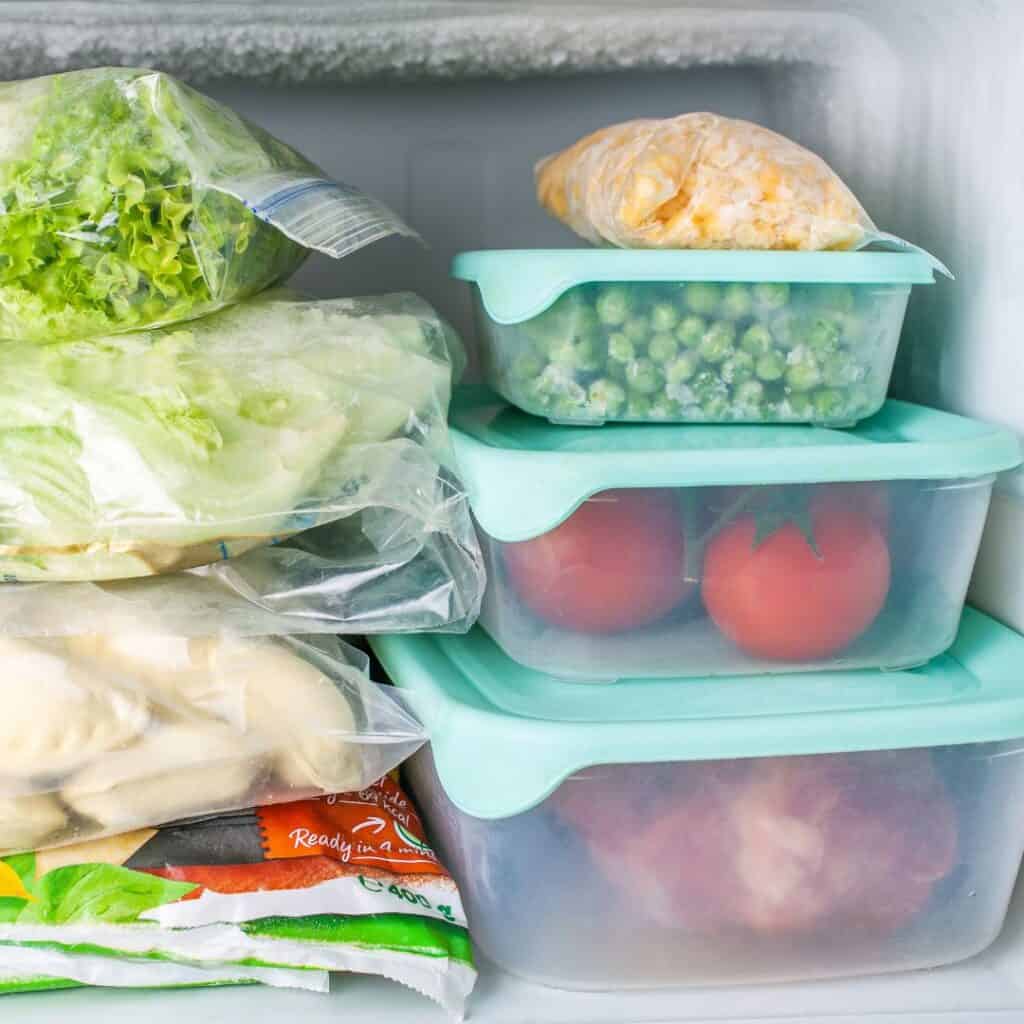 How Do You Use A Domestic 3 Way Refrigerator?
To operate your motorhome fridge to its fullest capacity, you should follow these crucial steps:
At least two days prior to the day you plan to travel, turn on the fridge using the main electricity supply in your home or a generator. This is crucial to give the fridge some time to reach a lower, steady temperature.
Make sure to pre-chill your food and beverages in your home refrigerator before putting them in the motorhome fridge.
Pack your refrigerated items in sealed plastic containers.
Make sure there are no blockages in the vehicle vents.
Use a little fan that you can fit underneath the condenser grid to reduce heat exhaustion.
Make sure to cover or protect the RV's exterior with a nylon shade when it is parked, paying more attention to the area around the refrigerator vents. This step is especially critical if you are using an absorption fridge.
Once you have followed these steps, give the fridge time to freeze. Finally, the fridge is ready to use; you can put in your supplies and edibles stuff for it to cool during your travels.
How Do You Light 3 Way Caravan Fridges?
If you plan on utilising the LPG gas option on the three way fridge, you will have to light the caravan fridge in order to turn it on.
To do so, you must have a gas supply switched on to use the gas function. Additionally, the electrical switches need to be turned off.
Turn on the switch on the gas side when you are ready. When the gas ignites, it glows yellow, and you can hear the igniter clicking. The switch light will stop working once the fridge is lit.
Now all you have to do is choose the temperature you want the fridge to be, and it will start to get cold.
How Does A 3 Way Compressor Fridge Function?
A three-way fridge uses absorption technology, meaning a coolant such as ammonia solution is used in the system.
Ammonia gas, which has a low boiling point, is produced when the solution is heated by an electrical power supply or flame source and condenses in the heat exchanger, which results in the fridge being cooled.
The liquid ammonia that condenses is then reabsorbed, and the cycle is repeated.
How Much Power Does a 3 Way Fridge Use?
Typically, caravan refrigerators consume 150W or 12.5 amps per hour on a 12 V power source. The three-way fridges consume significant energy, which would quickly exhaust a recreational battery.
Most batteries would be destroyed by 12.5A of use in 6 to 7 hours. Thus, using the battery to power the fridge is not practical.
Therefore, to protect the battery life of your camper on extended trips, the fridge will only operate on 12 volts when the engine is running.
Are 3 Way Fridges Any Good?
A three-way refrigerator is an ideal product to get if you're searching for something multifunctional and efficient. These refrigerators can be powered by electricity, battery power, or LPG gas.
There are several factors of three-way refrigerators that prove to be advantageous:
Less Need For Propane Refilling
The appliance can run on one gas bottle of propane for around 1.5 to 2 weeks, so you can travel as far as you like without having to worry about refills.
Operates On Battery While Driving
Since you cannot use gas or mains power while driving, you can power the fridge with a 12V battery from caravans.
It Is Quiet When Operated
Standard compressor fridges employ loud condensers, which may be noisy and disruptive. On the other hand, a 3-way refrigerator incorporates absorption technology, making it much more quieter.
Requires Less Maintenance
Because of their durability, these systems are relatively easier to maintain and require less repair work than a 2 way compressor refrigerator.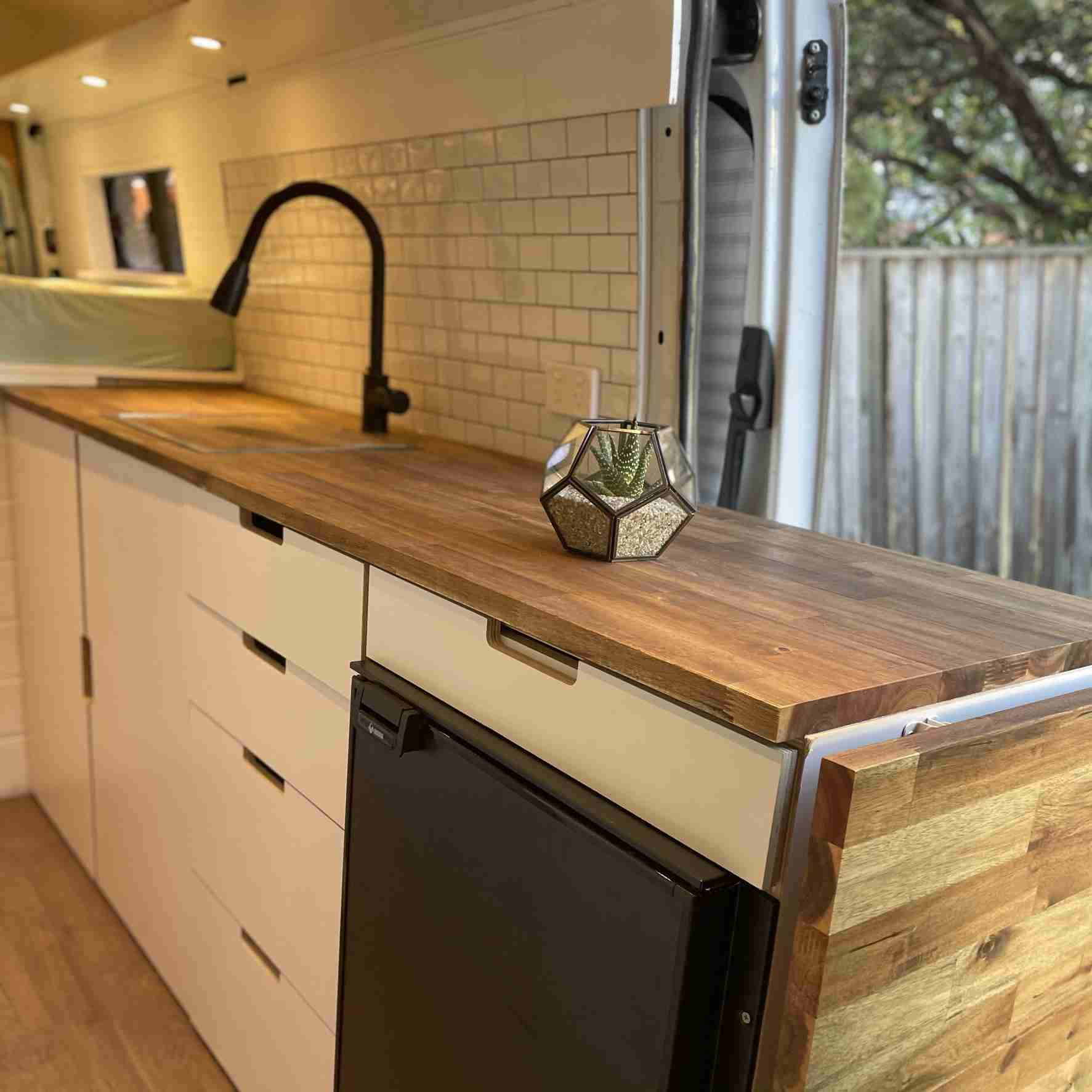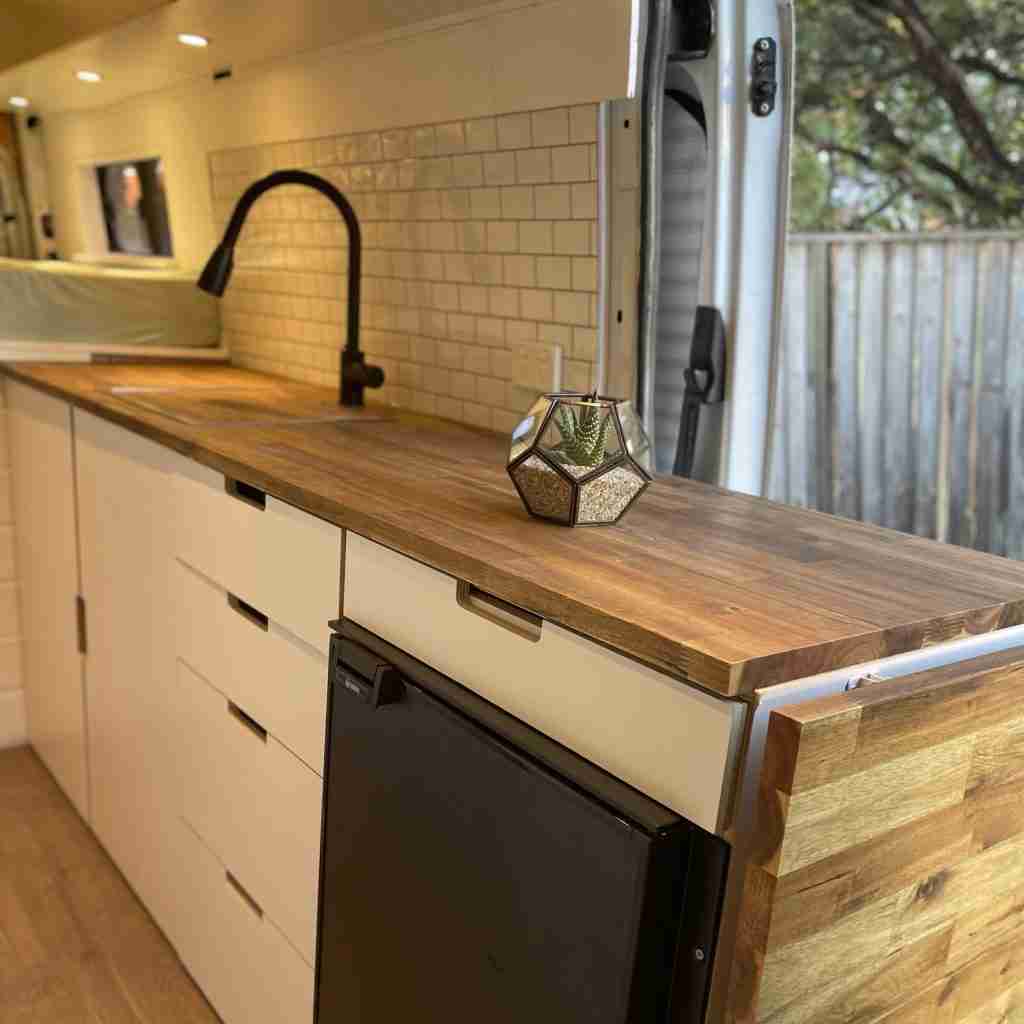 Can You Put A Normal Fridge In A Trailer?
You could have trouble finding a normal fridge that will fit in your trailer because trailers often have limited space. However, it is doable if you can get one that fits.
However, you might also need to take into account a few other factors that could have an impact on your choice. In most cases, touring homes have fridges that can run on gas, 230V AC electricity from the mains power supply, or 12V DC from the van.
A typical domestic refrigerator might function if you just stay in sites with electricity. Still, you won't be able to keep it running when you travel from one location to another since domestic fridges cannot operate on 12 V from an RV.
Lastly, domestic fridges may not be able to withstand the harsh heat of Australia and, therefore, may not cool the items as quickly as you would expect.
How Long Does a 3 Way Fridge Last?
Three-way freezers are designed to survive the demands of travelling in a caravan. They are made to withstand large bumps in the road, endure the severe Australian weather, and last for years.
A 3 way fridge will often only need to be replaced after 20 years, which is almost twice as long as their 2 way counterparts. However, this also depends on the type of brand caravan fridge you purchase. Caravan 3 way fridges of high quality last longer than unbranded ones.
Conclusion
If you want an adaptable refrigerator that you can use in any condition, a caravan fridge 3 ways is your best option as it is one of the most important appliances when it comes to travelling. Camper van owners who want to avoid camping out in remote areas should consider getting this kind of fridge.
These 3 way fridge models are popular among free campers who don't want to worry about running out of battery power on extended journeys.
You'll also end up saving a significant amount of money by avoiding maintenance repair as these durable fridges last a very long time.