14 Top Things To Do In Anglesea Victoria
Located along the Great Ocean Road, Anglesea is a beautiful coastal resort town that offers visitors an array of exciting experiences.
Anglesea offers a variety of experiences for different interests. It has stunning natural scenery, exciting outdoor activities, and delicious local cuisine, making it an excellent destination. Whether you're into nature, adventure, or relaxation, you'll find something to enjoy in this hidden gem of the Surf Coast. It's worth a visit.
Join us as we discover the top Anglesea attractions and learn why this destination is a must-visit location in Victoria.
Top Things To Do In Anglesea
Nature and outdoor activities
1. Go for an Anglesea Heath Walk
Anglesea Heath is a stunning natural destination that offers visitors an opportunity to immerse themselves in the beauty of the Australian bush. Located on the southwestern coast of Victoria, this vast expanse of heathland is home to an extraordinary variety of wildlife and flora.
Visitors can enjoy various activities like hiking, birdwatching, and photography while taking in the breathtaking scenery of vibrant wildflowers and towering eucalyptus trees.
2. Explore the Anglesea River
The Anglesea River is a hidden gem on the southwestern coast of Victoria, offering visitors a unique opportunity to explore the natural beauty of Australia's inland waterways.
The river winds through picturesque coastal bushland, providing a peaceful and serene setting for various outdoor activities. Visitors can enjoy fishing, kayaking, or even picnicking by the banks of the river while taking in the stunning scenery.
The river also hosts an abundance of wildlife, including kangaroos, wallabies, and a variety of bird species, making it a nature lover's paradise. Exploring the Anglesea River is an unforgettable experience that offers something for everyone, and it's a must-see destination for anyone visiting the region.
3. Hike the Surf Coast Walk
The Surf Coast Walk is a stunning hiking trail on Victoria's southwestern coast, stretching for 44km from Torquay to Aireys Inlet. With breathtaking views of the rugged coastline, majestic forests, and pristine beaches, it's an absolute must for avid hikers and nature enthusiasts alike. The trail boasts a range of terrains, from gentle beach walks to challenging coastal climbs, making it perfect for hikers of all ability levels.
One of the most exciting aspects of the Surf Coast Walk is the diverse range of wildlife that can be seen along the way. Visitors can spot everything from echidnas and wallabies to migrating whales and dolphins, while birdwatchers will marvel at the many species of seabirds that call the region home.
Planning is vital for the Surf Coast Walk, and hikers are advised to use the many resources available, including maps, suggested itineraries, and accommodation options. Whether you embark on the entire 44km trail or tackle a shorter segment, the Surf Coast Walk is a truly unique and unforgettable experience, offering hikers the chance to immerse themselves in the natural beauty of the Australian bush.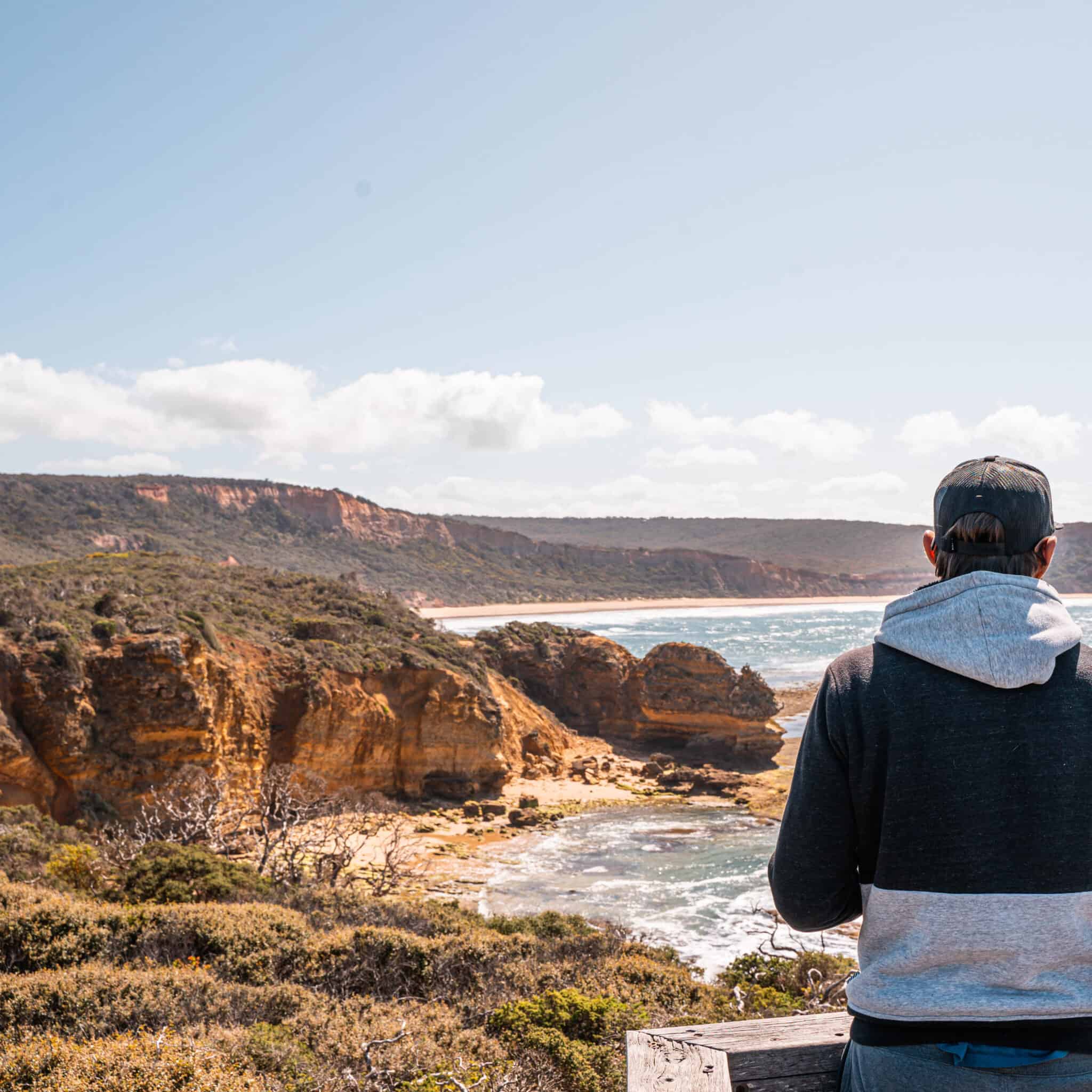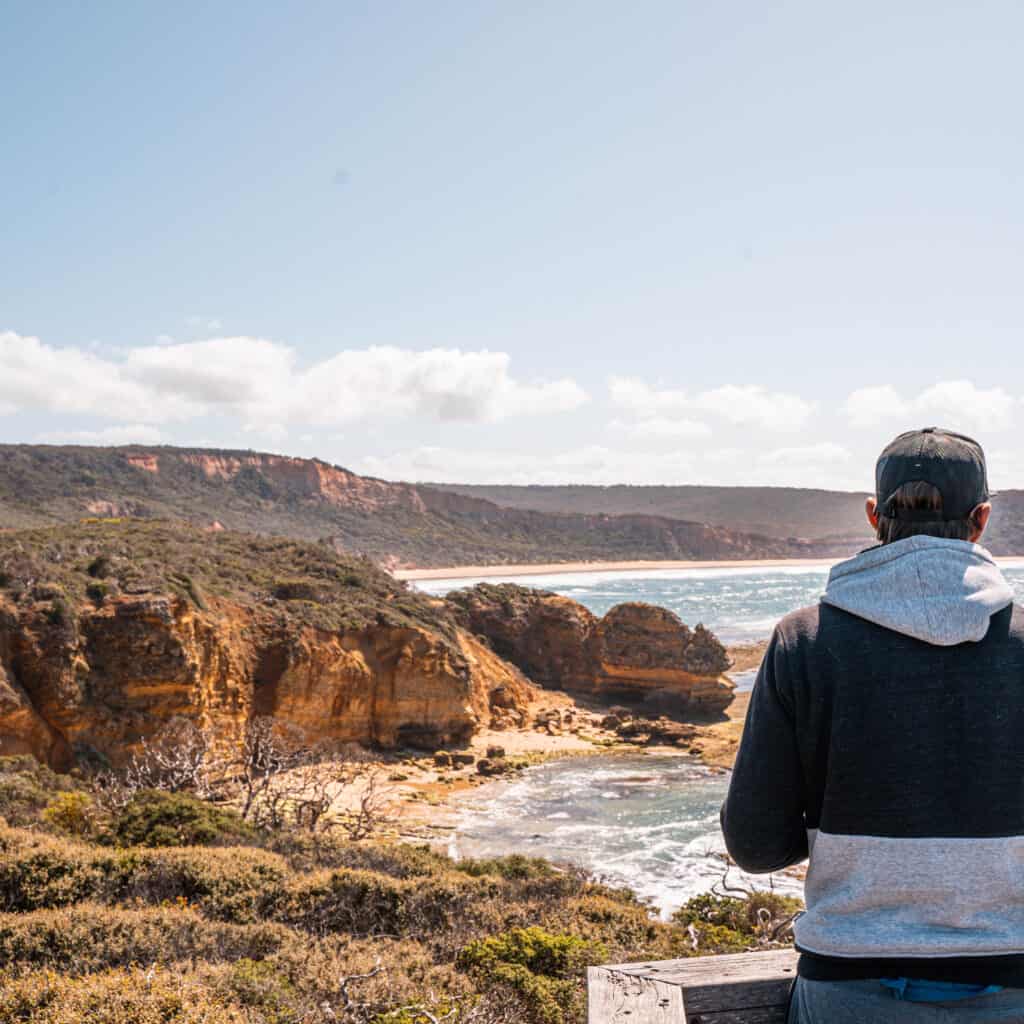 4. Go to the beach
Anglesea boasts many pristine sandy beaches, perfect for all kinds of beach activities. Two of the most popular beaches in the area are Anglesea Beach and Point Roadknight Beach.
Anglesea Beach offers calm waters that are great for swimming and waves that are ideal for surfing. This makes it the perfect destination for both casual beachgoers and experienced surfers. The beach is also family-friendly, with plenty of space for picnics, BBQs, and other activities.
Point Roadknight Beach is another stunning destination that offers a more secluded experience for visitors. The beach is ideal for those looking for a peaceful escape away from the hustle and bustle of the busier beaches in the area. It's an excellent spot for swimming or a stroll along the shore.
A visit to Anglesea is only complete with a stop at Bells Beach. It is one of the world's most famous and iconic beaches.
Bells Beach is internationally known for being Australia's best spot to surf and for its breathtaking coastal scenery. It is also home to the world's longest-running surf competition, the Rip Curl Pro Bells Beach.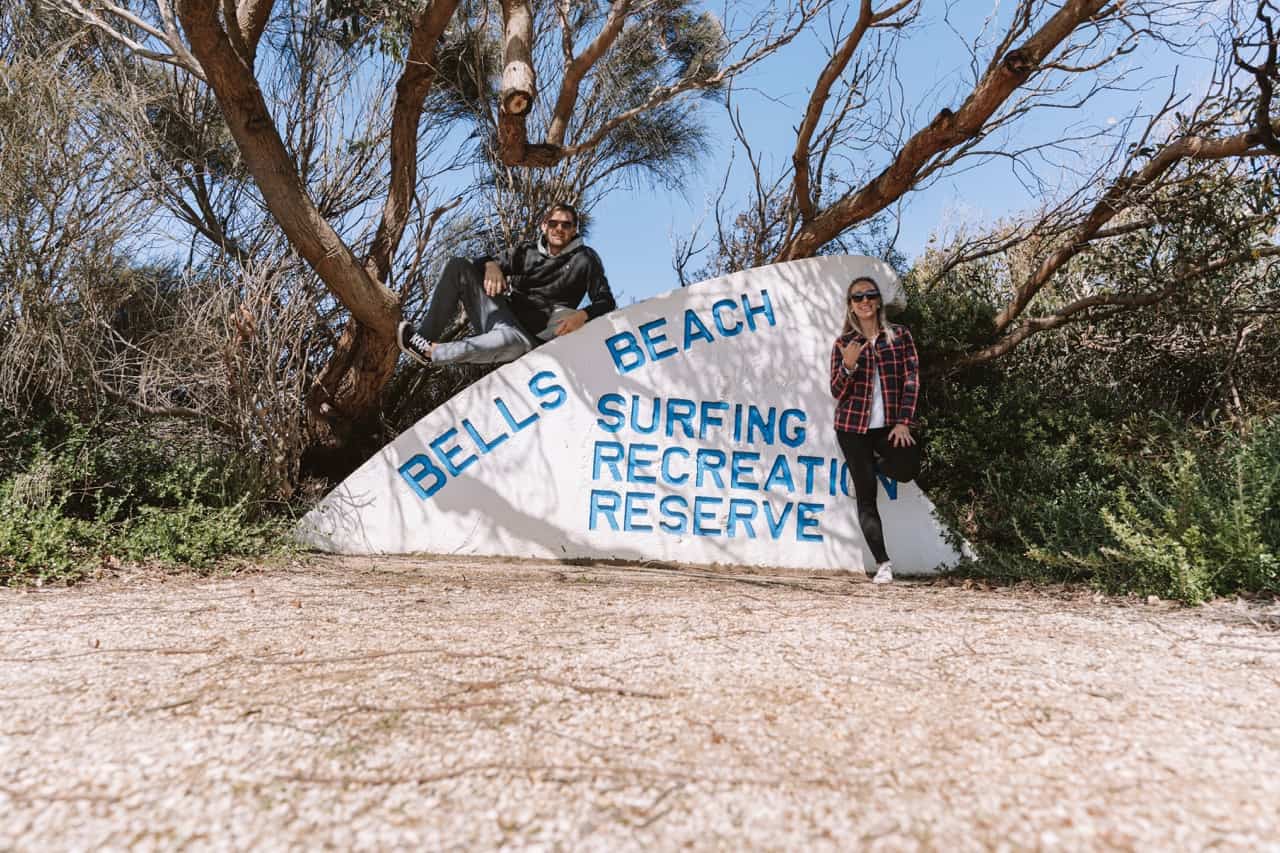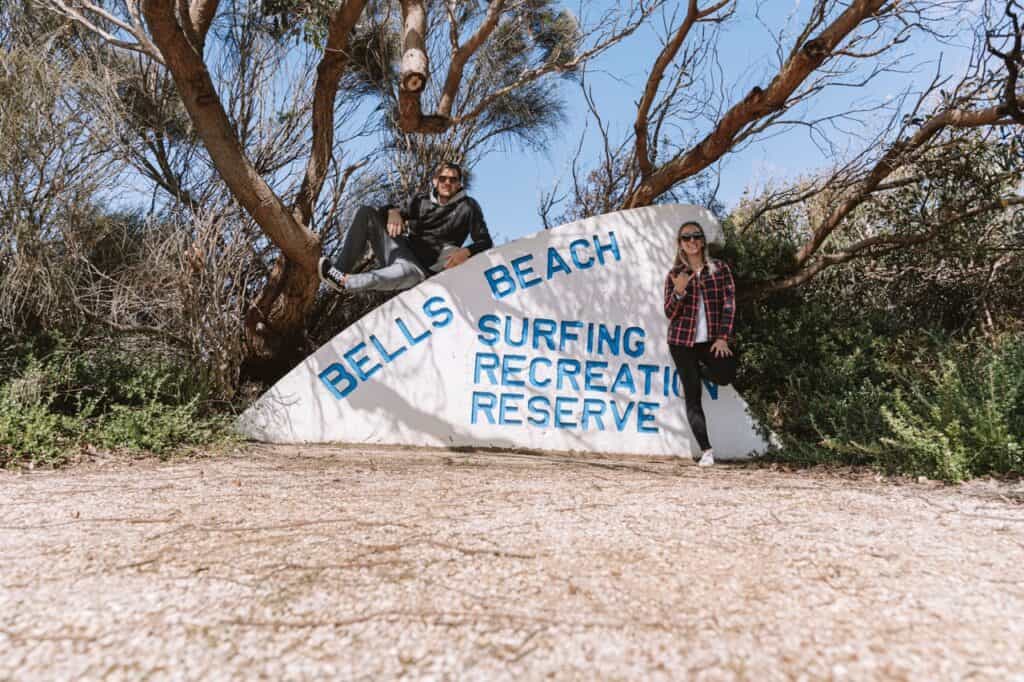 Anglesea's beaches offer something for everyone, whether you're looking to soak up the sun or get active in the water.
5. Visit the Kangaroos at Anglesea Golf Club
The Anglesea Golf Club is a premier golf destination that boasts a beautiful course and an abundance of wildlife that call the club home. Among the various fauna observed at the club, kangaroos are one of the most famous sights for visitors.
The Anglesea Golf Club's picturesque surroundings, which include rolling hills, tree-lined fairways and open spaces, make it an ideal spot for kangaroos to graze, rest and leisurely hop around. Visitors will be delighted by these gentle creatures as they go through the course.
Anglesea Golf Course offers tours to see kangaroos in their natural habitat. The tour lasts for thirty minutes and is conducted in electric vehicles. During the tour, visitors can observe the family of kangaroos that frequently gather around the golf course.
In addition to the opportunity to observe kangaroos, the Anglesea Golf Club offers a range of amenities, such as a fully equipped pro shop, a driving range, and a restaurant that serves delicious local cuisine overlooking the stunning golf course.
A visit to the Anglesea Golf Club is an ideal way to spend a day out, combining world-class golf, captivating wildlife, and some of the most breathtaking natural scenery on the Victorian coast.
6. Surf at Anglesea Surf Beach
Surfing at Anglesea Surf Beach is a great way to enjoy the beautiful coastline of Victoria.
Anglesea Surf Beach is one of the safest beaches in the area and is perfect for learning how to surf. Its clear air and sea temperatures make it an ideal spot for beginners and experienced surfers alike.
The beach is 400 meters long and curves towards the mouth of the Anglesea River, making it easy to find your perfect wave. Plenty of surf schools in the area offer lessons for all levels, so you can learn from experienced instructors and get out on the waves with confidence.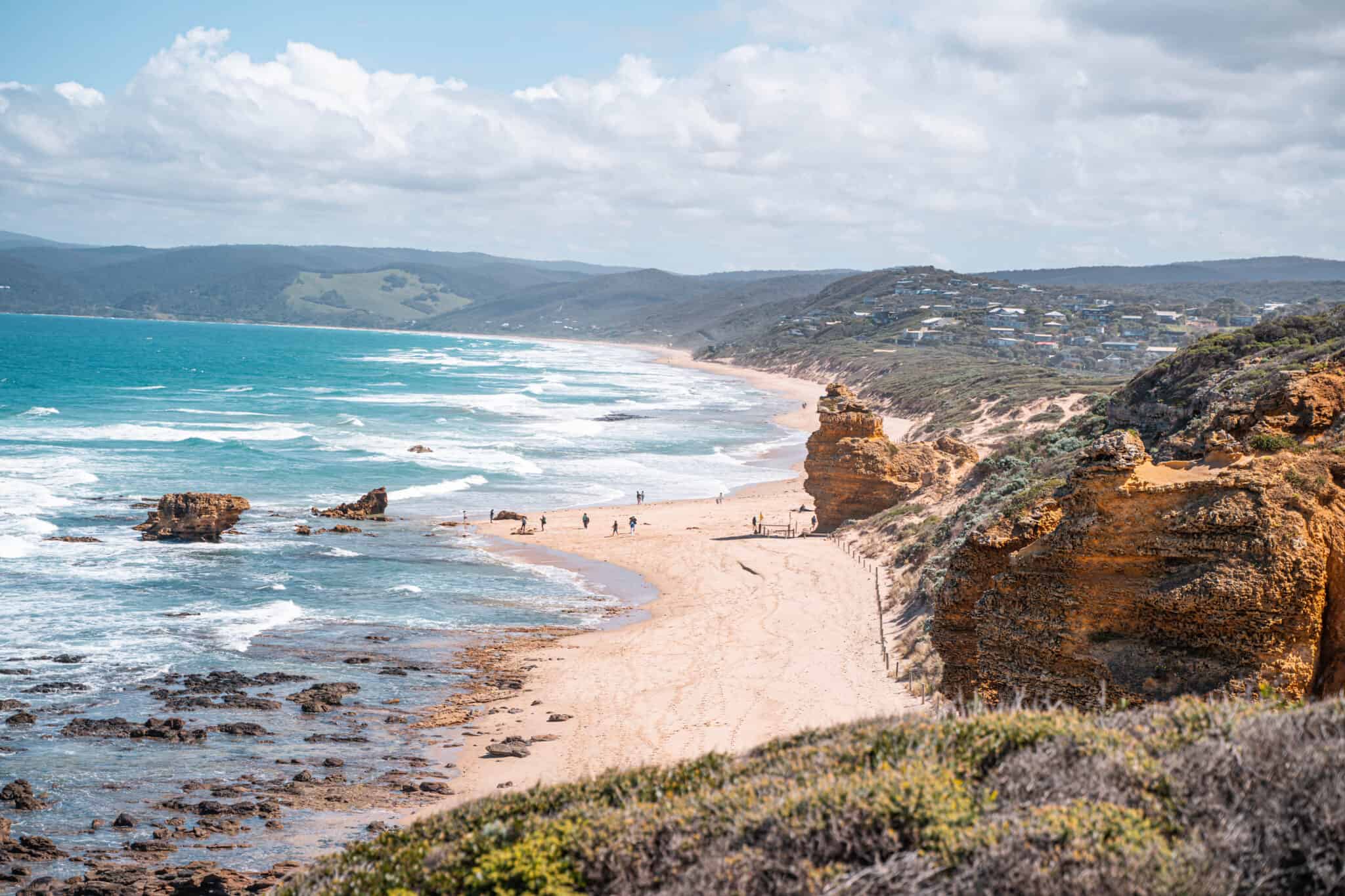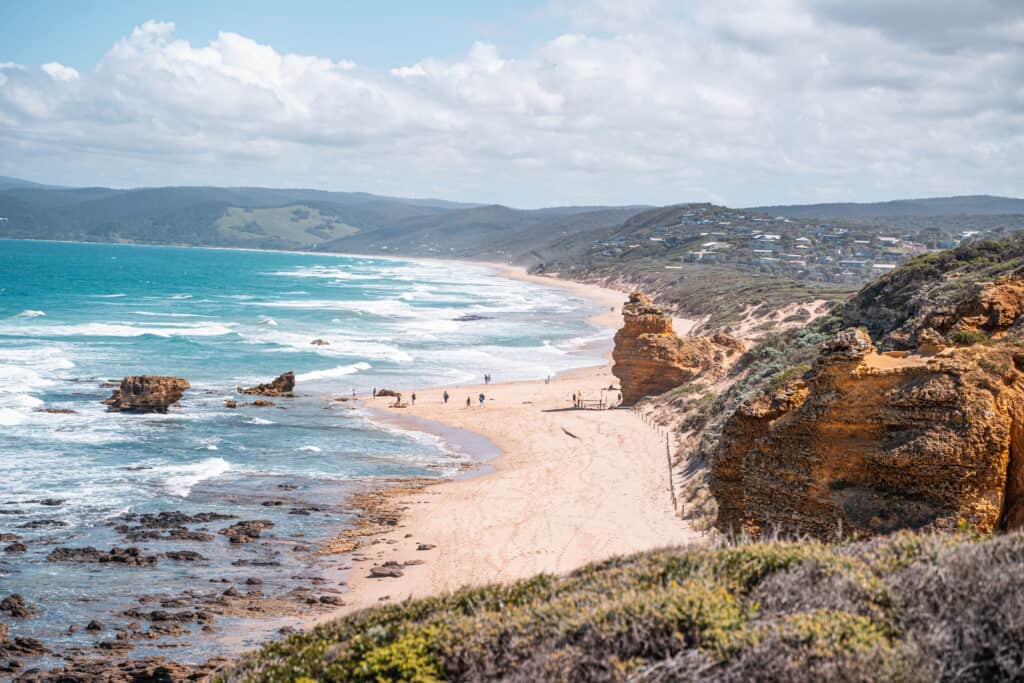 7. Explore The Great Otway National Park
The Great Otway National Park is home to windswept coastlines, breathtaking waterfalls, and tall mountain forests. Visitors can walk along the iconic Great Ocean Walk or immerse themselves in the Otway rainforest.
The park offers plenty of activities for visitors to enjoy. From spotting koalas meandering along enchanted forest paths to visiting Australia's oldest surviving lighthouse, there's something for everyone. Winter is said to be the best time to visit, as impressive waterfalls and whale watching are at their peak.
Visiting the park was one of our favourite things to do in Anglesea, and we would 100% recommend walking in the beautiful and huge Redwood Forest.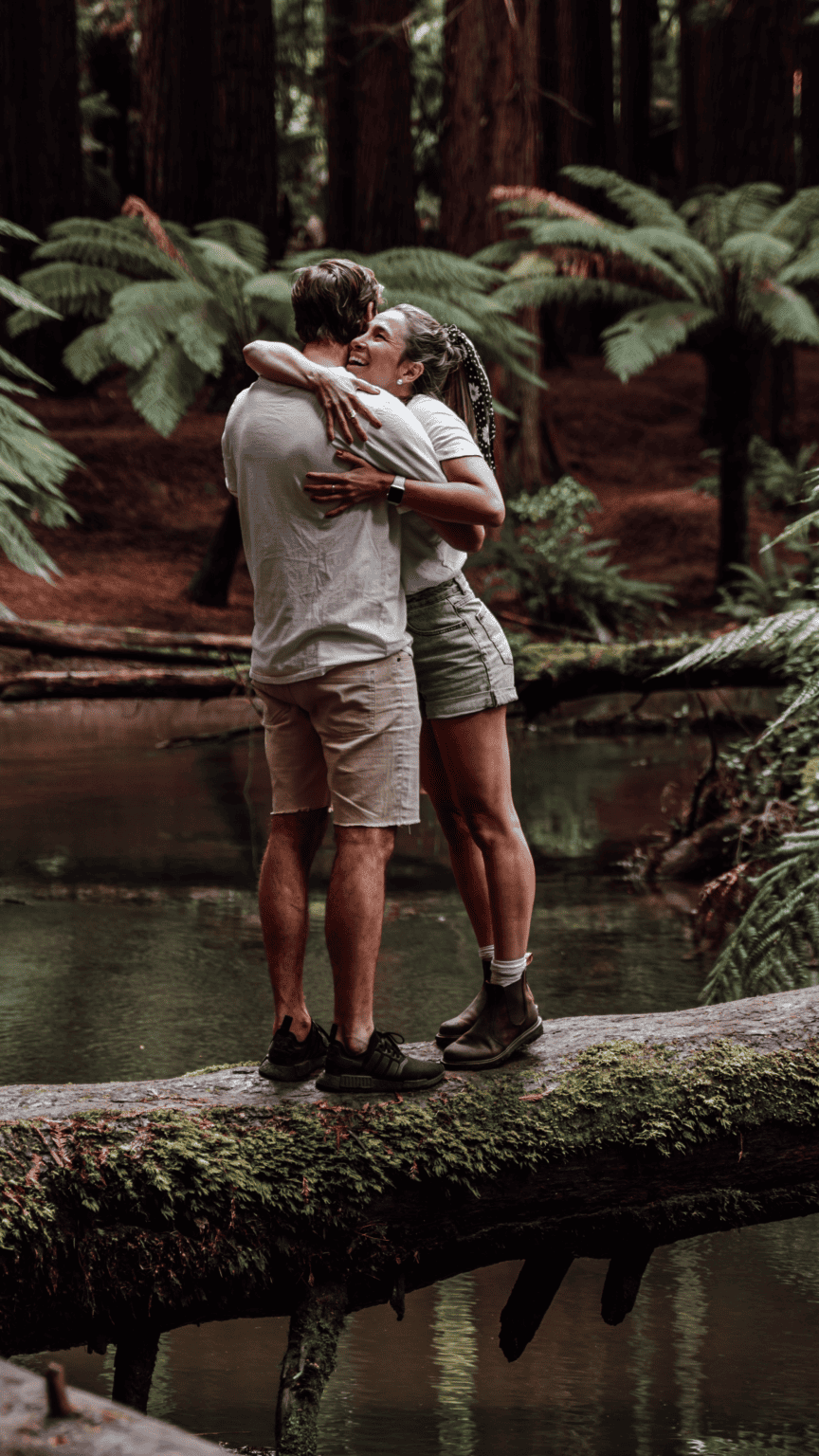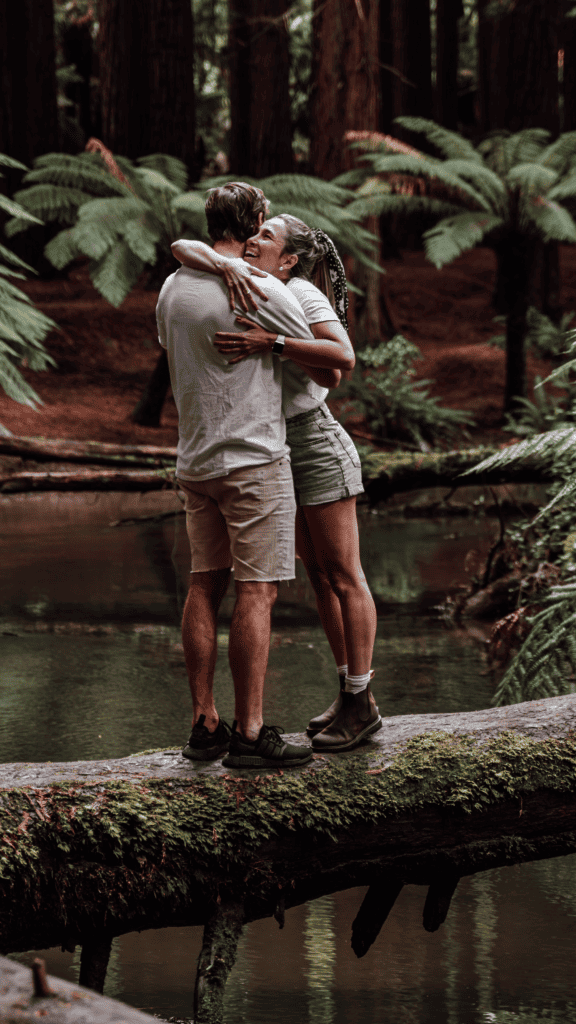 8. Hire a Paddle Boat
If you are after a fun and unique way to explore the Anglesea River, look no further than Anglesea Paddle Boats and Canoe Hire! They offer an extensive range of traditional and modern paddle boats, fun boats, aqua bikes and canoes.
The experienced staff at Anglesea Paddle Boats and Canoe Hire will provide you with all the necessary safety equipment and instructions to ensure your time on the river is enjoyable. They also offer motorised paddle boats for those who want to take it easy.
9. Explore Coogoorah Park Nature Reserve
Coogoorah Park Nature Reserve is a breathtaking gem located in Anglesea Australia. The reserve offers activities such as bushwalking, birdwatching, canoeing and cycling. It is also home to abundant wildlife, including koalas, echidnas and wallabies.
The park also boasts stunning views of the surrounding landscapes, including lagoons and freshwater streams teeming with fish and aquatic plants. Several trails within the park lead to stunning lookouts, offering breathtaking views of the Great Ocean Road coastline. Additionally, the Koala Walk promises a glimpse of these adorable marsupials in their natural habitat.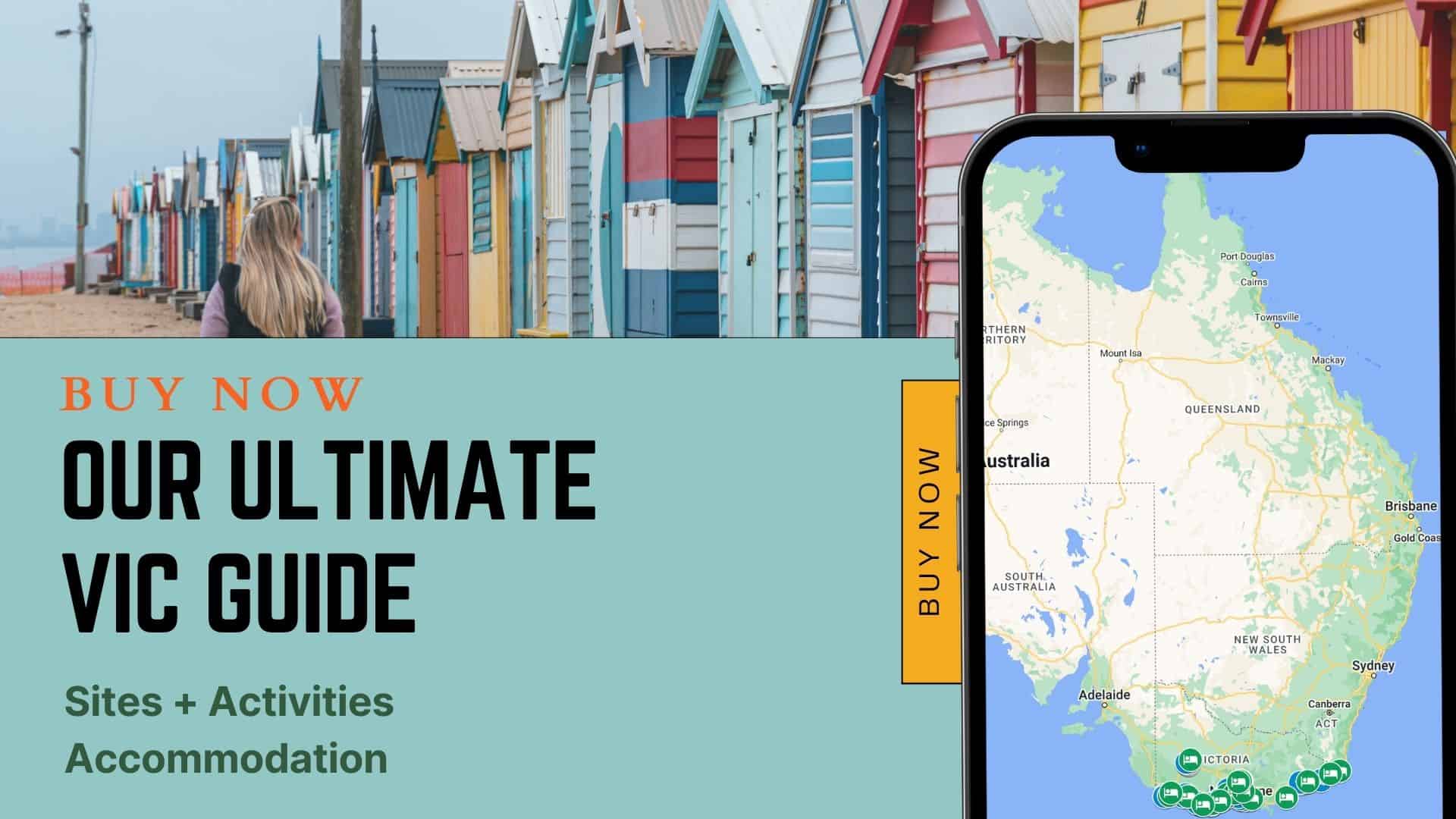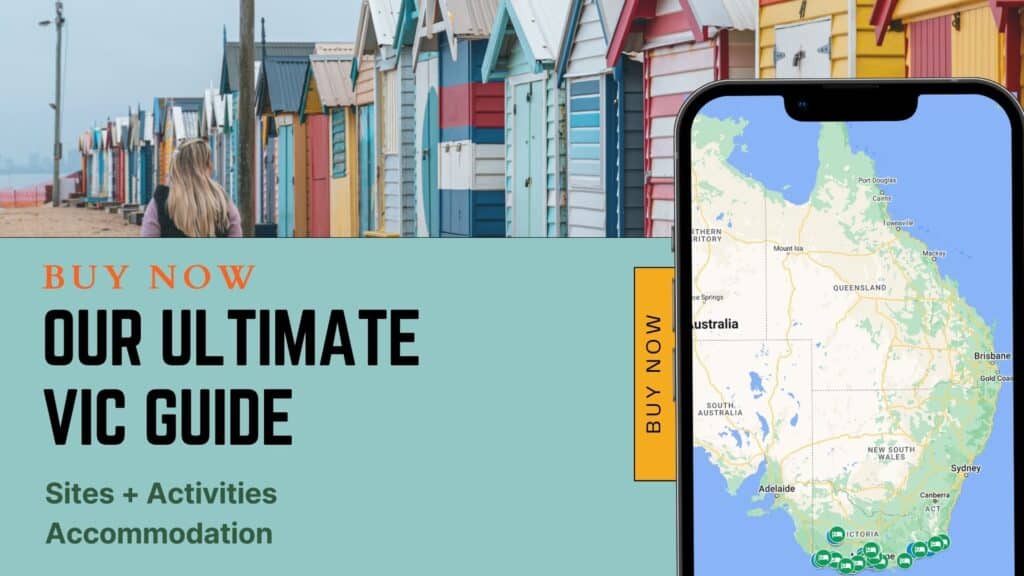 Family-friendly activities
10. Visit Jumpz Anglesea
Visiting Jumpz Anglesea is the perfect way to have fun with family and friends. This unique outdoor facility offers wall-to-wall trampolines, an outdoor bar and kiosk, a sunken lounge and a fire pit. It is located at the back of the Great Ocean Road Resort and is open to the public.
The trampoline playground is open seven days a week, and features live music on weekends at The Deck. There's also a fully licensed kiosk that's open every day of the week so that you can refuel after all that jumping!
Jumpz Anglesea is the perfect spot for families and friends looking for outdoor fun. With its newly renovated and spacious outdoor area, it's sure to be an unforgettable experience. So come down to Jumpz Anglesea today and get ready to jump off the walls!
11. Check out the Anglesea Skate Park
Checking out the Anglesea Skate Park is a great way to spend an afternoon. Located just off the Great Ocean Road, this skate park has something for everyone. Whether you're a beginner or an experienced skater, there are plenty of features to enjoy.
The park features a 4ft mini ramp, rails and ledges, and a flat free skating area. There's also plenty of seating and shade for those who want to take a break from their session. The park is open all year round and is well maintained by the local council, making it a safe and enjoyable place to skate.
12. Sweet treats at the Great Ocean Road Chocolaterie And Ice Creamery
The Great Ocean Road Chocolaterie And Ice Creamery is a unique destination just ten minutes from Torquay on the Great Ocean Road. Set on 15 acres of landscaped grounds, it offers visitors a unique experience with complimentary chocolate and ice cream tastings, a showroom filled with over 300 handcrafted chocolate varieties, and more.
The chocolaterie also offers an all-day cafe that has recently re-opened indoors and outdoors with takeaway options available (no bookings needed). From dark, milk and white chocolate delights in every conceivable shape and size to freshly made treats like hot chocolate – this chocoholic's happy place is just amazing!
If you're looking for something special or want to indulge your sweet tooth, the Great Ocean Road Chocolaterie And Ice Creamery is worth a visit.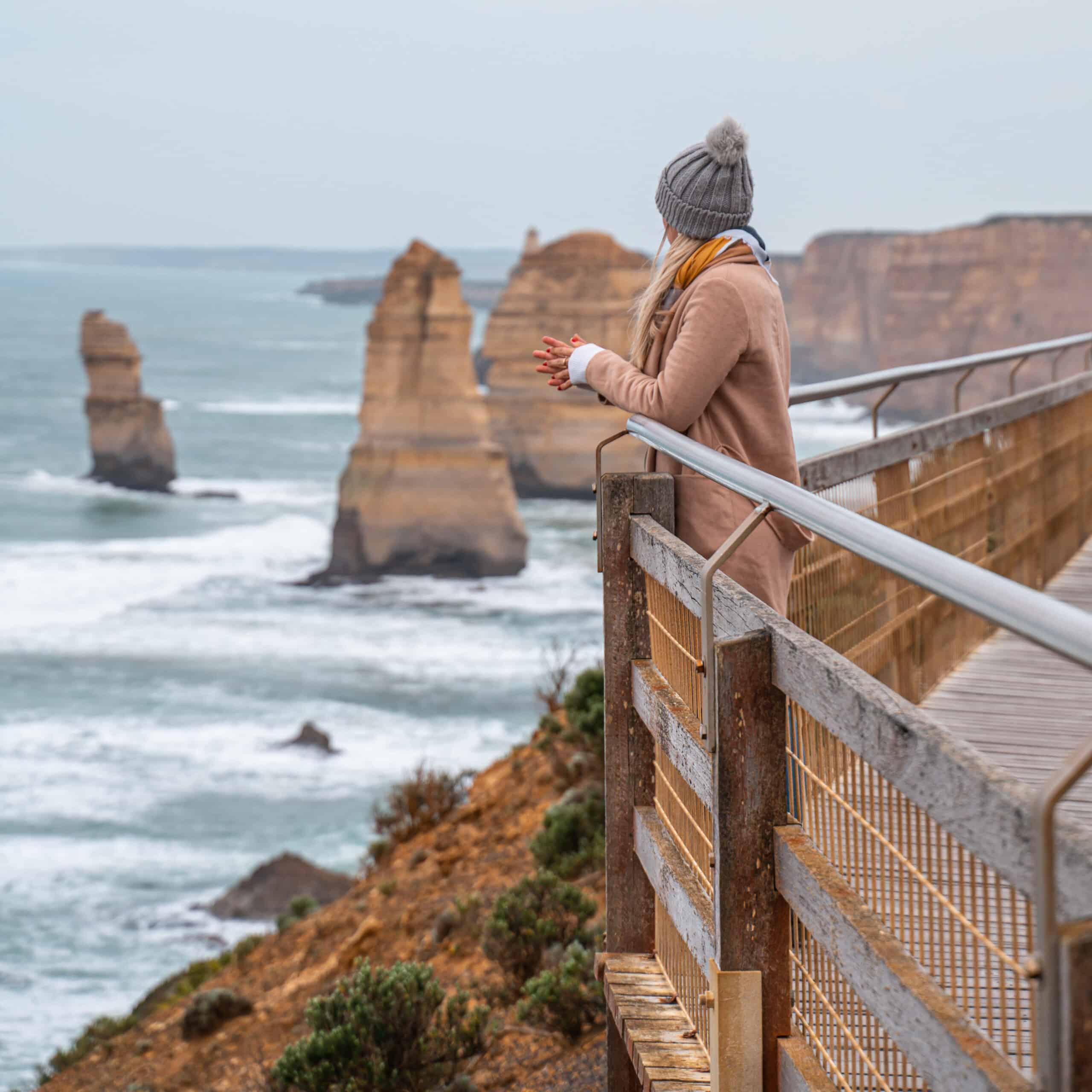 13. Get sweaty at Anglesea Bike Park
If you are looking for an adrenaline-filled adventure among the things to do in Anglesea, the Anglesea Bike Park is your go-to place. A state-of-the-art mountain cross and jump track conveniently located just 1 kilometre from the town centre.
The park was designed and built by legendary trail builder Glen Jacobs, featuring 400m of challenging terrain for novice and experienced riders alike.
The park offers a variety of obstacles, such as mounds, rollers, jumps and table tops, that will test even the most seasoned riders. The construction of this track adds to Anglesea's reputation as an emerging outdoor activities town.
Food and drink
14. Visit the only vineyard on the Great Ocean Road
If you're looking for a vineyard experience while in Anglesea, Bellbrae Estate is your only option. Located just five minutes from the famous Bells Beach, this stunning vineyard is the only one on the Great Ocean Road.
At Bellbrae Estate, you can enjoy various activities such as wine tasting, wood-fired pizza and more. The family-owned vineyard and cellar door offers a five-star Halliday rating and an unforgettable experience that will make your visit to Anglesea even more special.
The estate also hosts masterclasses throughout the year, where you can learn about winemaking and taste some of its finest wines.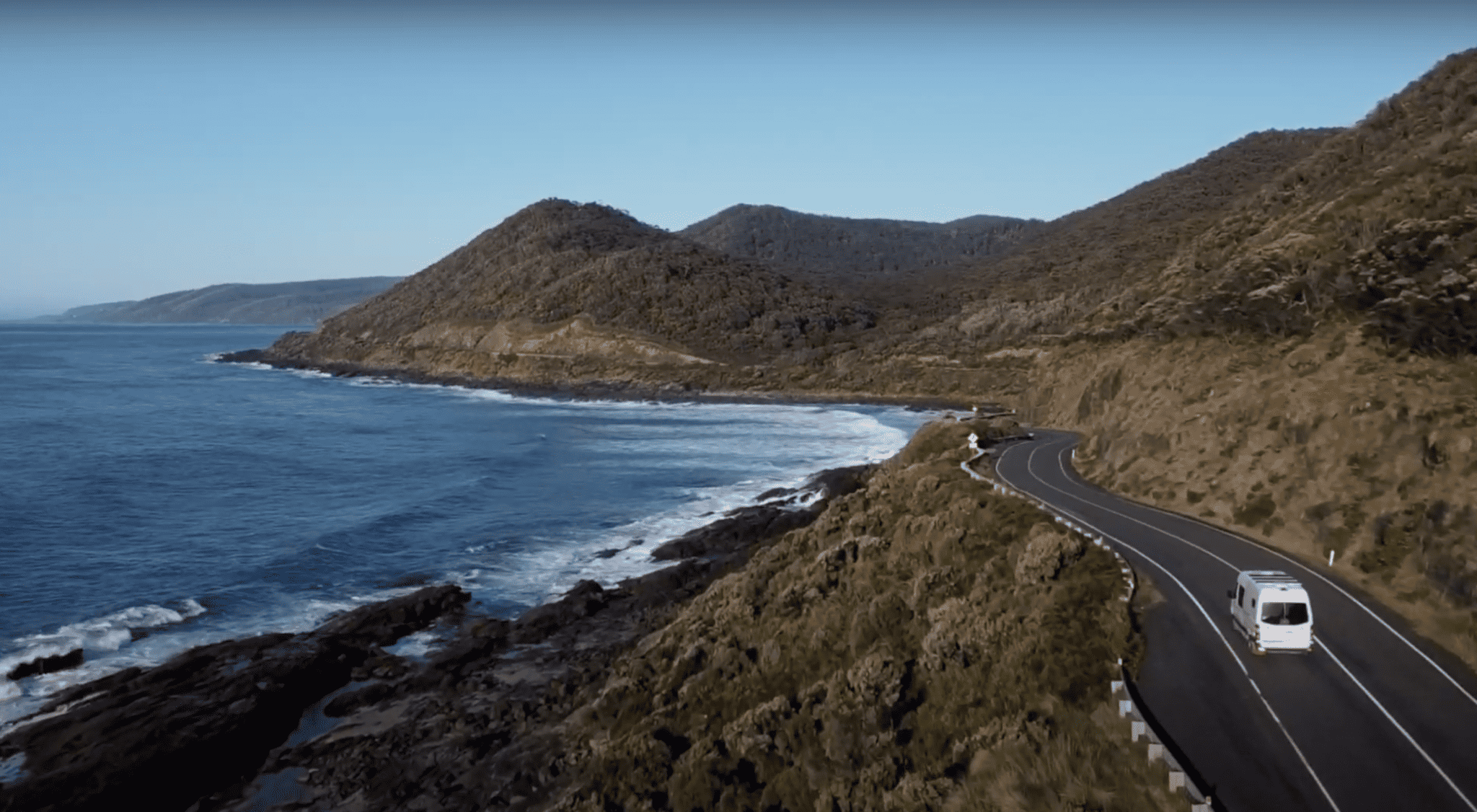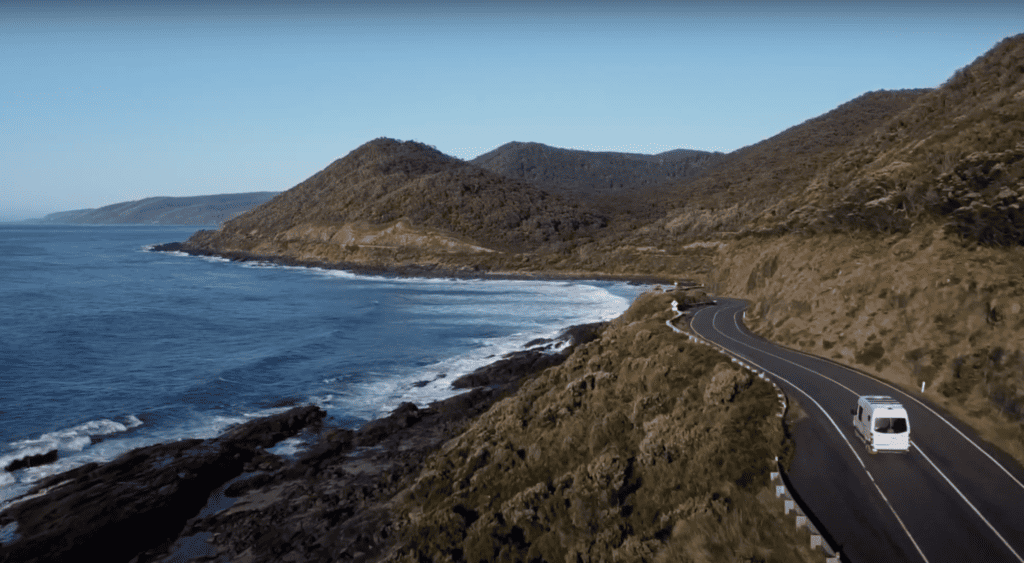 Accommodation Options in Anglesea
With so many things to do in Anglesea, you should spend more than just a day here. We have combined a list of accommodation options if you want to stay for one or more nights.
Accommodation options in Anglesea are varied and plentiful, ranging from holiday parks and campsites to luxurious villas and apartments. Whether you're travelling with family, friends or as a couple, there's something to suit all tastes and budgets.
Anglesea Family Caravan Park
Anglesea Family Caravan Park is a fantastic option for families looking for an unforgettable experience in beautiful Anglesea. Located close to the town centre, the park boasts a range of cabins, villas and campsites that will satisfy everyone in your group.
The park has modern facilities such as a swimming pool and tennis court, perfect for outdoor days with family or friends. There is also a large playground with swings and slides to keep kids entertained. It's the perfect spot for an outdoor adventure in the great outdoors!
Whether you're looking for a quiet getaway or an action-packed holiday, Anglesea Family Caravan Park has something for everyone – it's no surprise that this popular destination offers such a wide variety of accommodation options! From luxury cabins to spacious villas and cosy camping sites, you'll be sure to find something to suit your needs.
Great Ocean Road Resort
The Great Ocean Road Resort is the perfect destination for a luxurious escape in Anglesea. Located in the heart of town, the resort boasts a range of spacious apartments and townhouses, offering plenty of space and comfort for your stay.
The Anglesea spa resort offers everything you need to relax and unwind during your stay, such as a heated pool and day spa. Guests can also take advantage of the onsite gym, complete with modern equipment and classes suitable for all ages and abilities. To top it off, there's an onsite restaurant offering delicious meals made from fresh local ingredients – you won't want to miss out!
At Great Ocean Road Resort, you can enjoy all the luxuries of a five-star resort while surrounded by the beautiful coastal landscape of Anglesea. Whether you're travelling solo or with family and friends, this is the perfect spot to have an unforgettable holiday experience!
Anglesea Backpackers
Anglesea Backpackers is an ideal spot for backpackers and budget travellers looking for affordable accommodation in beautiful Anglesea. Located close to the beach, the hostel features a range of dormitory-style rooms and private rooms – perfect for those wanting extra privacy.
You can make the most of your visit at Anglesea Backpackers, with a shared lounge area and a fully equipped kitchen. This makes it easy to come together with fellow travellers and share stories over delicious food! There is also a coin laundry onsite for extra convenience, so you don't have to worry about where to wash your clothes.
This hostel is the perfect choice for anyone looking to save money while exploring all that Anglesea offers. With comfortable accommodations and plenty of amenities, it's sure to be an enjoyable experience at a great price!
Anglesea Riverside Motel
Anglesea Riverside Motel is a fantastic accommodation option for those looking to explore the area. It's just a short walk from shops, restaurants, cafes and main beach access.
The motel has 16 deluxe rooms with modern amenities and an outdoor swimming pool. It's also opposite the Anglesea River, making it the perfect spot to relax and enjoy the beautiful scenery.
The motel offers various services, including free private parking, room service and laundry facilities. Guests can also enjoy complimentary breakfast each morning.
No matter your style or budget, you will find the perfect accommodation in Anglesea for your next holiday.
How To Get To Anglesea
Getting to Anglesea is easy and convenient, with various transport options available. The quickest way to reach the town is by car, with the Great Ocean Road providing direct access from Melbourne in less than two hours.
Visitors can also take advantage of public transport, such as buses or trains, which provide regular services from major cities across Victoria.
For those who don't have a car, hiring one is an ideal option. Plenty of car rental services at the nearby airports and train stations make it easy to book a vehicle for your stay.
Driving along the Great Ocean Road is a great way to experience all that Anglesea offers – you won't regret it!