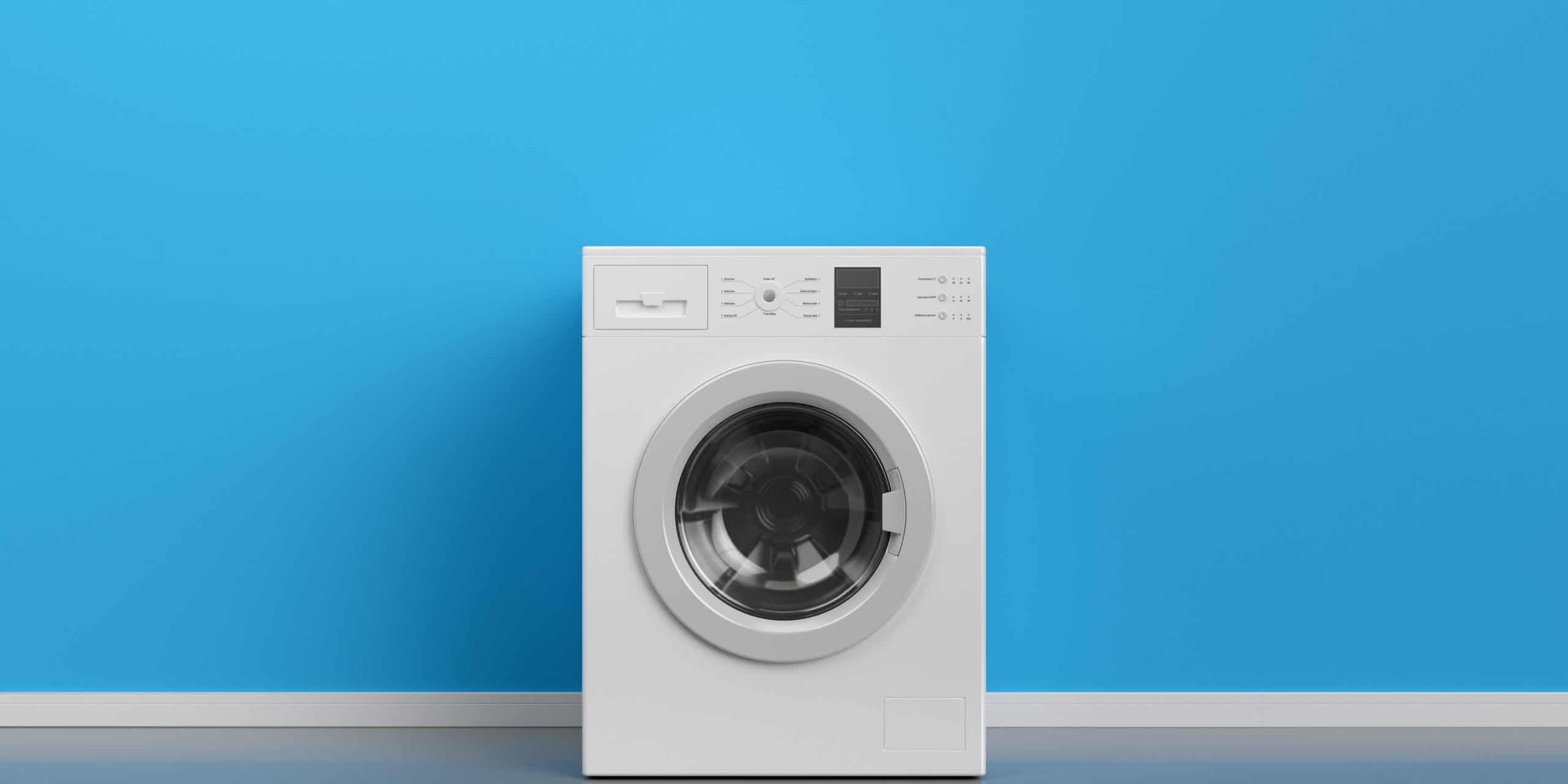 Best Portable Washing Machine in Australia (2023)
This post was updated on: September 1, 2023
With nothing but the open road and outdoor activities ahead of you, travelling in a van may provide a feeling of freedom in life. But, with independence from the daily routine, living in a van might have some unforeseen difficulties, such as how to do you wash your clothes.
Today, we'll look at a few different portable washing machines to assist you in making your choice. Many of the options would also work well for you if you're considering going off-grid and need a method to wash your clothes without relying on a Laundromat.
Washing your clothes when you're away from home is one of those tasks that everyone does differently, but it's worth thinking about it sooner rather than later. Here we will review the best portable washing machines available, whether you live inside a smaller camper van or have something bigger like an RV.
Key Points
There are many different types of camping washing machines available on the market, each with their own set of features.
Some factors to consider when choosing a campervan washing machine include load capacity, space constraints, and extra features.
The Camec 3kg Compact RV Washing Machine is a good option for those who need an economical top loading machine that doesn't take up too much space.
The Devanti 5kg Portable Top Load Washing Machine is perfect for larger loads of laundry and offers 15 minutes wash time.
| | | | | | |
| --- | --- | --- | --- | --- | --- |
| | | | | | |
| | Camec 3kg Compact RV Washing Machine | Camec Wall Mount 2.5KG Washing Machine | Devanti 5kg Portable Top Load Washing Machine | Sphere Auto Mini Washing Machine 2.6KG  | Devanti 4.6kg Portable Top Load Washing Machine |
| | | | | | |
| | | | | | |
| | | | | | |
| | | | | | |
| | | | | | |
| | | | | | |
| | | | | | |
| | | | | | |
| | | | | | |
CAMEC 3KG COMPACT RV WASHING MACHINE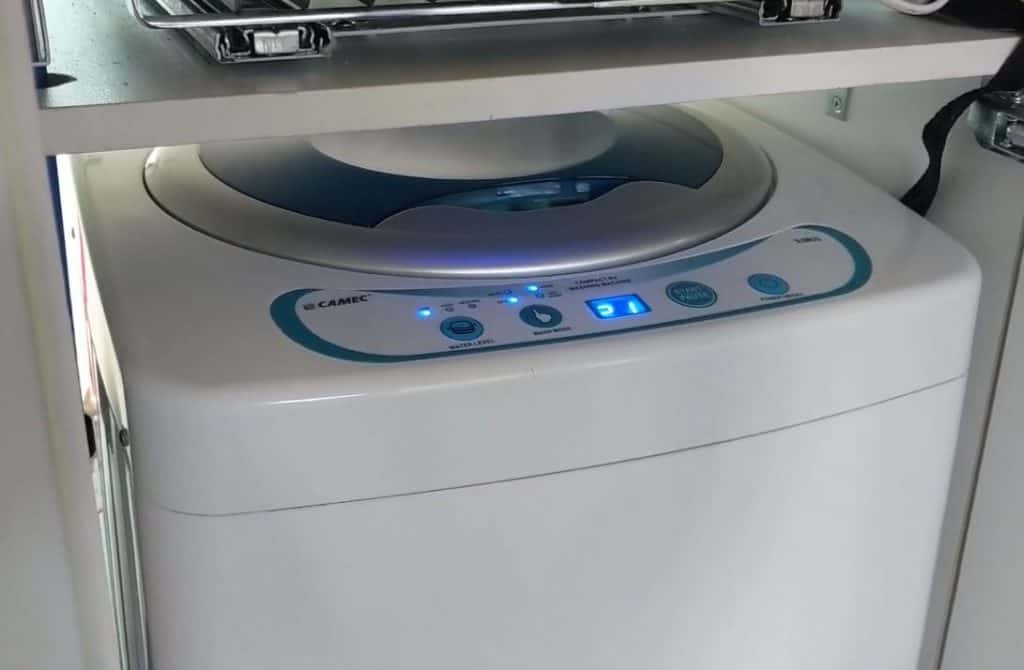 The Camec 3kg washing machine is the perfect choice for anyone who needs an economical top loading machine. Its small size means it can be stored anywhere, and its quick wash cycle will have your clothes clean in no time.
This is the first machine in the Camec line that works with hot water as well. It can handle up to 3kg of laundry at once and offers six different wash settings. The spin cycle's speed is adjustable, which is quite effective.
When you live in a caravan, there is a lot of moving about while driving. You need to ensure that your appliances are sturdy and long-lasting. The Camec washing machines are constructed from stainless steel, as was the case. You know this machine will last for many loads of washing.
Features:
Economical cold water washing with hot wash option
6 wash program combinations
High and low water level adjustment for large and small loads
Blue LED display with wash time remaining function
Precision stainless steel washtub
Clothes basket doubles as a tub stabilizer
LED drum light
Securing strap and basket included
This portable washing machine is currently on sale until the end of September 2023 at Caravan RV Camping
| | |
| --- | --- |
| | |
| | Can be to big for some caravans |
Camec Wall Mounted Washing Machine – Teardrop Front Load 2.5kg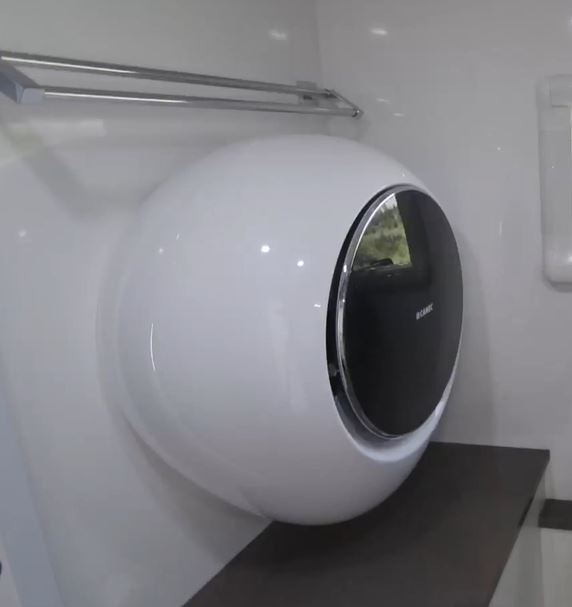 With this sleek and stylish design from Camec, you'll never have to worry about not being able to find a place for your dirty laundry again. The design is efficient enough that it can be used in any space available while also lasting years without failure or issue.
The Camec Wall-mounted washing machines are freestanding units that can easily be attached to your wall. It's not just for camping either. This model of campervan washing machine has multiple uses and is perfect for homes, boats, caravans and more.
The sleek design allows you to place the washing machine anywhere inside your campervan.
The Camco RV Washing Machine offers a powerful way to take care of all of your laundry needs while you travel away from home.
This machine is ideal for families, with eight different washing settings and seven extra features, so it can handle whatever you need to wash.
Settings are
Cotton – Suitable for washing cloth, linen, and chemical fibre apparel.
95° Hot Setting – is not recommended for clothes sensitive to heat, as they won't fade in high-temperature sterilization.
Delicates – Do not combine delicate goods with other general products.
Quick wash – suitable for washing slightly dirty laundry
Baby care – This machine is ideal for cleaning regular baby clothes and removing everyday stains.
Spin – Only perform the spin procedure, and you can remove any excess water from the clothing.
Rinse and Spin – suitable for washing clothes for which only rinsing is needed or clothes require rinsing with softener.
Rinse cycle – The rinse only function does not include the spin cycle.
Additional Features
Drum clean –Designed to clean and maintain the inner drum of a washing machine.
Delay – It allows you to postpone the start of a cycle by up to 24 hours in increments of 1 hour, with a maximum time of 24 hours.
Temperature button – Provides temperature selection alternatives. Wash items should be washed at the selected temperature.
Child lock – All functions, except the power button, are locked to prevent tampering.
Power button – Turns the power on or off. If no cycle is selected, the machine will turn off after 10 minutes.
Start/Pause – Start and end the selected wash cycle by pressing the Start/Stop button.
Voice/Mute – The audio beeps are silenced when the light is turned on.
| | |
| --- | --- |
| | |
| | Expensive for load capacity |
Devanti 5kg Portable Top Load Washing Machine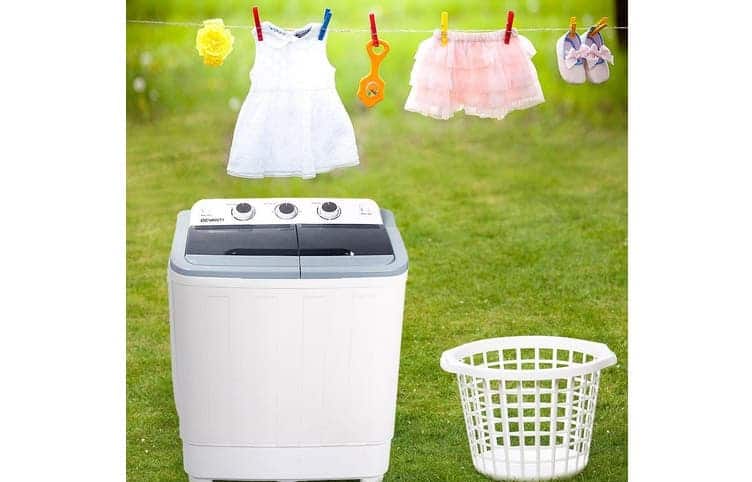 The Devanti portable washing machine is the largest machine on the list, it allows you to do larger loads of laundry while on the road, even if you don't have a washer hookup installed inside your van. This machine is lightweight and easy to move.
It is designed to be moved around easily, such as a van garage to outside. Whenever you're finished, you can store it away easily. Plus, with its 15 minutes washing time, you can quickly get your laundry done when you're short on time.
The size is not only for those who live in small to medium-sized homes; this is also a perfect appliance to take with you for camping and caravan trips.
You no longer have to visit the laundromat or line up in the queue for a washing machine. Do it in the comfort of your own space and time. It comes with a built-in handle, which makes transportation easy as well.
This washing machine is a good investment for anyone who loves travelling. This Devanti twin tub washing machine is one of the best larger caravan washing machines you can buy.
Features
Portable & lightweight design
Twin tub (independent wash & spin tub)
5kg washing load capacity
Simple knob control
0 – 15 minutes timer control
Powerful wave pulsator
Spin-dry, rinse and self-drain
Built-in handle for easy transportation
Detachable filter
Large opening lid
Quiet operation
Space, time and energy saving
Suitable for washing different fabrics
Easy to clean
Ideal for camping & caravan trip
A simple machine with clear dials

Two modes: normal and gentle

Short Warranty (3 months)
SPHERE AUTO MINI WASHING MACHINE 2.6KG
The Sphere automatic mini washing machine has five wash settings from a wash-rinse-spin cycle that takes about 38 minutes to complete. A simple spin cycle takes around 7 minutes. The easy control panel is used to select washing options.
Although this washing machine is designed for cold wash only, it has the flexibility of having the drainage hose on either the left or right side.
The Sphere mini washing machine uses the least amount of water on our list at 20L. It can be installed indoors and outdoors. It features a small drum capacity which allows you to wash the basics without taking up space inside your van.
The Sphere washing machine uses 240-volts of power, so it is portable for outdoor use when connected to an electrical source.
Features:
This device has an easy to read control panel
It has a sensor that detects an out of balance condition
A stainless steel washtub
A durable lint filter, similar to those used in domestic washing machines.
The time display will show how much time is left in the current cycle.
| | |
| --- | --- |
| | |
| | Expensive for load capacity |
Devanti 4.6kg Portable Washing Machine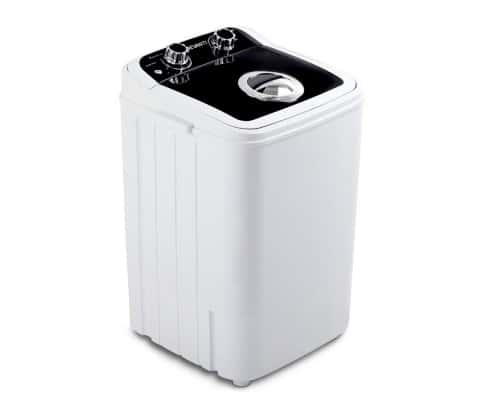 Last on our list is the Devanti portable washing machine. This portable washing machine is different. It has a wave pulsator that washes your clothes with care.
Devanti portable washing machine is easy to use. It has a knob for washing and spinning. You can also set it to a 15-minute timer.
You don't need to worry about washing delicate clothes with this machine because it is gentle on all fabrics and has intelligent wash cycles.
This washing machine can handle up to 4.6kg of laundry at once. It also has a detachable spin basket, a built-in handle, and a quiet and efficient motor.
This is the perfect portable washing machine for all who love camping and travelling outdoors. This machine will save you plenty of time washing your clothes, towels, bed linen or even hand wash.
Features:
4.6kg washing load
Portable design
2 In 1 – Wash and spin dry
Simple knob control
0 – 15 minutes timer control
Powerful wave pulsator
Detachable spin basket
Easy access lint filter
Large opening lid
Overheat protection
Quiet operation
Suitable for different fabrics
| | |
| --- | --- |
| | |
| | Expensive for load capacity |
Do you need a caravan washing machine?
Having a portable washing machine for us did cross our minds. However, having a LWB sprinter campervan the space didn't allow for it.
If space is an issue and you require a washing machine, our pick would be the Camec Wall Mounted Washing Machine. It's the smallest machine on the list at 575 x 670 x 348 mm.
The convenience of having your onboard washing machine is that you can choose the day you wash your clothes.
You can wash your clothes, spend some time on an adventure, come back and then hang them out on your portable clothesline once you get back.
You are reducing the pressure of needing to hang your clothes out on a public clothesline.
When driving your campervan or caravan, you are restricted by time. Having an onboard washing machine lets you wash when it's convenient for you, not whenever you find a laundromat.
However, portable washing machines account for a lot of greywater, using between 20 and 80 litres per wash (depending on your machine).
What to Consider When Choosing A Caravan Washing Machine
Load Capacity
The amount of space available to you will have an impact on your load capacity. However, the number of times you expect to use your washing machine for laundry and how much cleaning is required are additional factors to consider.
If you're travelling alone in a van, your requirements may not be the same as those of a whole family. Use common sense to determine how often you'll wash your laundry and if a smaller machine will suffice.
Load capacity will also affect how much water is required, which can be challenging since freshwater is often a premium when camping off-grid.
Space Constraints
The first thing to think about is the size of your van. If you have a larger caravan, investing in a larger machine may be worth the money. Remember that you don't have to worry as much about weight restrictions.
You might want the Devanti 5kg caravan washing machine if you have the space, but it will make it very difficult if you don't have enough space.
However, it's an entirely different story if you're in a smaller campervan. These portable washing machines are relatively light when empty, but they still take up room. If that's the case, the Camec wall mount 2.5KG washing machine is such an excellent choice.
A wall-mounted caravan washing machine is out of the way.
Extra Features
The Camec 2.5kg caravan washing machine is the best in its class. We've gone through all of its amazing features, and there's no doubt that its top of the line. On the other hand, many people may not require nine different wash cycles and modes.
It's important to consider what features are necessary for your needs. Sometimes, simplicity is the best-case scenario! Other times, you'll benefit from all the bells and whistles that come with a high-end machine. However, if you want the complete set of features, you'll need to invest more.
Remember that not all extra features are for convenience. Some will improve the performance of your machine and even help you save money. The most expensive models may offer this technology.
Choosing the Best Campervan Washing Machine
Choosing your campervan washing machine can be tricky, especially if you have limited space or storage.
Campervan & caravan washers are either front loading or top loading. Some can be used as a standard washing machine with internal water hookup, onboard water tanks, or simply being able to be filled from a tap at a campground.
There's plenty of options and features to consider, including usage capacity, water supply options, spin speed, overfill protection, and overfilling alarm.'
The most common campervan washer is a portable top loading washing machine that uses an internal water tank, requiring the machine to be filled with water at least once during each use.
How to use portable washing machines?
A portable caravan washing machine is straightforward to use. Here are some tips to ensure that you get the best wash possible in a portable washing machine.
Do not overload the machine to ensure that there is enough space for the water and washing powder to mix and clean your clothes.
Be sure that you place the portable caravan washing machine in an area where it will be able to drain correctly and not let any residues enter your water system.
 As you clean your clothes, be sure to use the most appropriate amount of detergent. Be sure not to overload the machine with too much soap as it will reduce its efficiency and may damage your clothing by leaving residues on them after washing
Choose your cycle depending on if you have super dirty clothes. Be careful not to choose a short cycle as it won't be able to wash the clothes properly
When you have finished washing, drain all the dirty water from your machine and place it in an area where the sun will dry it thoroughly before storing it again
Alternatives to Caravan Washing Machines
Do you really need a caravan washing machine?
Some people don't think that this appliance is worth having. They will say that you can clean your clothes in other ways.
If you don't want a washing machine, your other options are
Laundromats
The Bucket Method
Scrubba Wash Bag
Kitchen Sink/hand washing
We go into more detail in this article: How To Wash Clothes In A Campervan 
Drying Your Clothes
Remember to dry your clothes after you wash them. Luckily, the climate here in Australia is suitable for drying clothes. Often, you can hang them out, and they will be dry in no time.
Your awning is a wonderful location to hang your clothes or purchase a portable camping clothesline.
You may, of course, invest in a caravan clothes dryer instead.
Caravan washing machines let you wash your clothes wherever and whenever. You can choose when are where you want to do your laundry. Nowadays, there are a large variety of caravan washing machines available on the market.
If you are looking for the best washing machine to buy in Australia, we hope this article has helped you choose the right one for you.
Thank you for reading the article "Best Campervan & Caravan Washing Machines in Australia" we hope you enjoyed it and that we helped you choose your washing machine camping.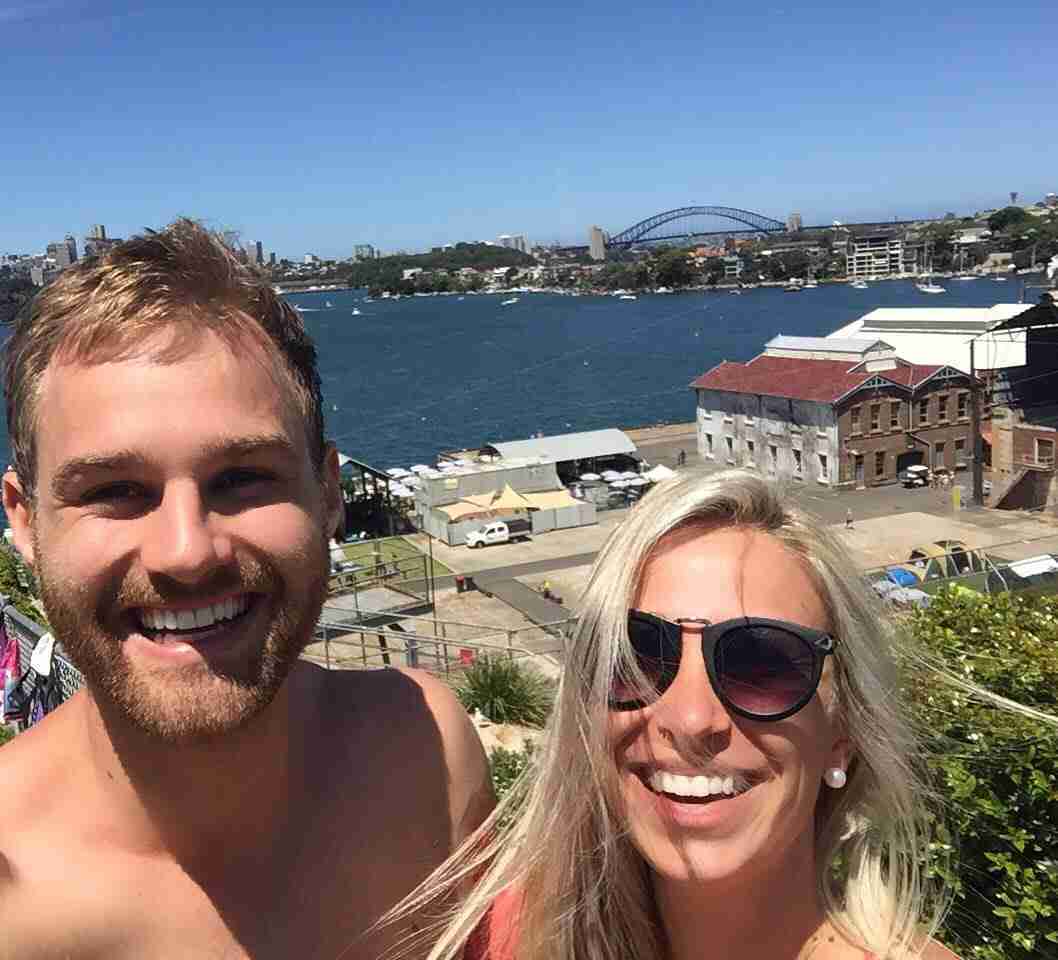 Wade & Dani
Hi! We're Wade and Dani, We're currently travelling around Australia in our 2017 Mercedes Sprinter Camper van and sharing our best experiences, stories, reviews and adventures as we go along. Make sure you follow long on our Instagram